More and more entrepreneurs are turning to LLC services for creating business entities. The number is in the millions. Incfile alone has helped create over 500,000 businesses.
It can be difficult to start a business. There is a lot to do, so many people become overwhelmed by the legal processes: filing taxes, obtaining business licenses and permits, and filling out the forms.
Alabama has requirements to ensure compliance, such as hiring a registered agent or filing annual reports.
LLC services handle most of the work for you. They simply need to know a little bit about you and your company, and they will start your business for you. This is legal and allows you to concentrate on other aspects of your business. Many LLC services also offer registered agent services to help you maintain compliance.
Alabama LLC Brief Summary
LLC Formation Speed It can take up to 14 days to form an LLC. This is due to the requirement to file with the Secretary of State and the local probate judge. However, expedited filings can be processed in 3 days for an additional $100 fee
How much does it cost to file an AL LLC? The filing fees for the probate judge vary. There is a $50 filing fee and a $100 Secretary of State fee. If you use one, the fee is $150.
How to file your Certificate of Formation: Mail or drop off a packet at the probate judge's office, where your LLC's main offices will be. The packet should include the original certificate, two duplicates, and your name reservation
Annual reports: Technically known as the Business Privilege tax, due date is determined based on your fiscal year. There is a $100 minimum fee (graduated based upon income).
State General Business License The Business Privilege License is administered through the Alabama Department of Revenue. Other industry licenses may also be available
PLLCs There is no separate filing requirement. However, each professional must be licensed separately.
Best Alabama LLC Formation Services
Although LLC formation services can be a great help, not all LLC formation services will be the same.
Some are better due to price differences, extras (or exclusions), and overall quality. You don't have the time to sort through all of them.
We've done all the legwork for you and compared top LLC formation services. We have included important factors, such as cost and ongoing fees. These are the top four services for LLC formation.
#1 Northwest Registered Agent
Northwest Registered Agent has 50 offices in 50 states, and they have more industry experience than their competition.


You also get a year of free registered agent service. This keeps your start-up costs low. Northwest is our top choice, but it's a service that puts customer service above all else.
LLC Formation Plan: $39
Registration agent service: $125 per year, but the first is completely free
Customer Support: Northwest assigns an account representative to each customer, ensuring they receive prompt and personalized service.
LLC Services: Northwest keeps the order form simple – no upsells clutter the process.
User Reviews: Google reviews are great. Reviews on 3rd-party review websites are mostly positive.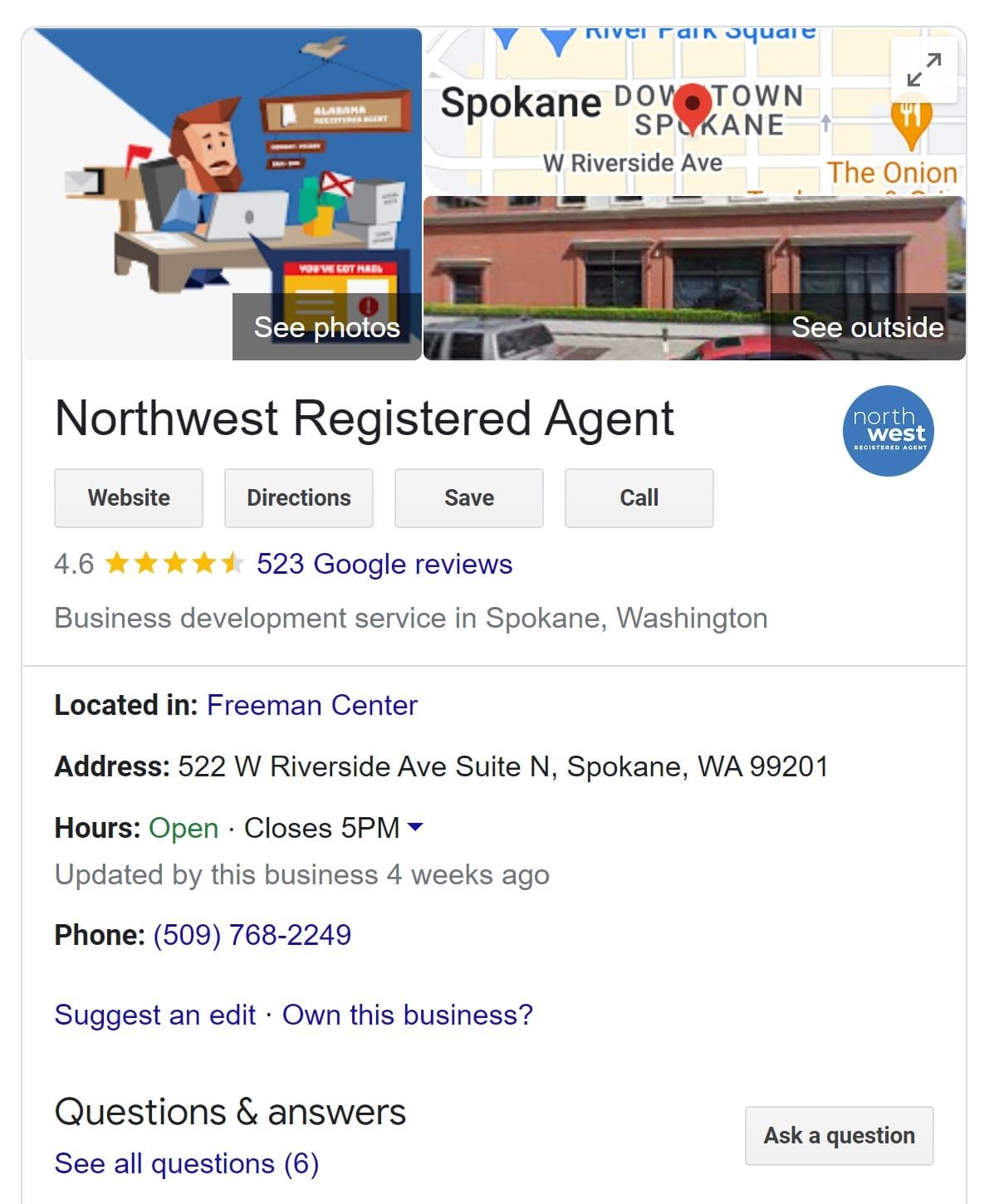 ---
#2 Incfile
Incfile can be a great choice if you are concerned about starting up costs. They offer a free Alabama LLC registration and do not require fees for the first year.


Incfile may not have as many bonus features as its competitors, but they offer all the essentials for an additional fee: filing an EIN and registering a DBA; annual reports filing, and others.
LLC Formation plan: Alabama's minimum charge of $150
Registration agent service: First Year Free, then $119/year
Customer Support: Incfile recently increased their customer service team, which improved their response times. This is a significant improvement on their previous performance.
LLC Service: Everything is straightforward when ordering a package through Incfile. There are not a lot of pricey and confusing add-ons.
Customer Reviews: Strong. More than 98% of 21,000+ Shopper Approved reviews are positive
---
#3 ZenBusiness
Thanks to competitive technology and a dedication to affordability, ZenBusiness has one of the most affordable formation-plus-registered-agent packages available.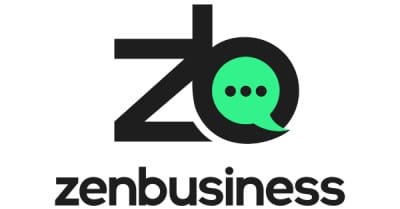 You can choose the Pro package ($199 annually) for a flat annual fee to get business formation, registered agent service and an operating agreement template.
LLC Formation plan: Starting from $49, plus a $150 state fee for AL LLC (minimum), for a minimum of $189 (renews annually for $119).
Registered agent service $99 per month, $119 annually
Customer Support: ZenBusiness provides good customer service due to its smaller customer base and individual attention.
LLC services: ZenBusiness provides useful tools to track annual reports. However, the ordering process can be confusing.
User Reviews: Positive reviews on Trustpilot
---
#4 LegalZoom
LegalZoom is a great way to get involved with a well-known brand.


LegalZoom was founded in 2001 and has grown to offer hundreds of services. LegalZoom is more expensive than other services listed in this guide. LegalZoom is not the only option if you need a complete legal service.
LLC Formation plan: Starting at $79 plus state fees for a minimum of $229
Registered agent service $249/year (first year $159 if you add to a formation package).
Customer Support: LegalZoom is a large company so its customer service may not be as personal as the other listed companies.
Easy of use: Many customers have complained that LegalZoom's ordering process is confusing and lengthy. Numerous upsells are offered before you can choose your package.
User Reviews: Mixed. Most negative reviews are due to a misunderstanding of the ongoing fees and package offerings
What is an Alabama LLC?
An Alabama LLC, short for the limited liability company, is an entity type that combines flexibility and protection for personal assets with the corporate structure of a corporation. That's not a difficult concept. Let's find out what this means.
You would operate as sole proprietorship if you started selling handcrafted apparel out of your home. Sole proprietorships are legal entities.
This means that everything the business owns, from fabrics to sewing machines, is actually owned solely by the proprietor. All taxes are paid by the proprietor. If the business is sued or taken to court by a third party, the owner may lose all of his or her personal property to pay the damages.
Registered entities, such as LLCs, have personal asset protection. This is because the business itself is considered an independent legal entity. The business can have assets, maintain a bank accounts, and be sued. If the business goes under, members of the company cannot lose their assets.
LLCs aren't subject to a lot of complex requirements, unlike corporations. This makes it an attractive choice for entrepreneurs who want to keep their filings simple and still protect their assets.
The pros and cons of starting a limited liability company in Alabama
An LLC is one of the most common types of entity in America. However, it's not the right type of entity for everyone.
Only you know your business best and can choose the entity type most appropriate for you. Your vision is clear for the future and your products.
It's important to understand the pros and cons of LLCs to decide if an LLC is right for your needs.
Pros
It is easier to create and manage than a corporation
Protection of personal assets
A flexible tax structure can be paid as a partnership (or a corporation)
Exclusive use of a business name within a state is prohibited
Cons
No authority can issue stock. Therefore, capital raising opportunities are limited.
Some states have higher annual fees and taxes than sole proprietorships or partnerships.
Some entrepreneurs may not be comfortable with the extra paperwork.
How to set up an Alabama LLC on your own
LegalZoom or ZenBusiness are not required to form an LLC. While these services can be extremely helpful, you can also save money by doing it yourself.
Choose a company name
Alabama LLCs need a memorable name that can give potential clients an idea of the products or services available. Your business name must be unique for legal purposes and to stand out from the rest.
Name an AL Registered Agent
As we have mentioned, every LLC requires an agent to accept the service of process on its behalf. You can be your own registered agent in most states as long as there is a physical address. However, we recommend you appoint another person (e.g. an online service) as your agent.

File the Certificate of Formation

Once completed and filed, this document officially forms your Alabama business. Some important information will be required, such as your contact information, business address, signatures of your LLC members, and more. You will need to pay $100 for filing with the Alabama Secretary of State. However, you must also pay a county-level fee for filing with the Office of the Judge of the Probate. Each county charges a $50 minimum fee.
It's easy to set up an LLC. However, it is the maintenance requirements that can be a little more difficult.
Register and pay taxes

You will need an IRS Employer Identification Number if you have employees. There are also state-specific taxes. Alabama LLCs will be taxed at a rate comparable to their income tax bracket. LLCs will be taxed in corporations at a fixed rate 6.5%. Sales taxes (4%), as well as other taxes, will need to be taken into account. You can find more information at the Alabama Department of Revenue.

Get permits and licenses

Alabama requires all businesses to have a state-issued business privilege license. But that's just one requirement. Professional licenses will be required by many businesses. provides guidelines on who should obtain these licenses.

Create an Operating Agreement

Even single-member LLCs need to create a master document that outlines how the business will function in the future.

Get your annual report.

Each year, your LLC must submit an annual report in order to update the state on the status of your business. This report is called the Business Privilege tax in Alabama. A minimum tax of $100 is charged each year.

Get business insurance

All businesses with employees need to have workers' compensation insurance. A general business liability policy may be an option.

Open a bank account for your business

Sign up for a bank account in your business name to make purchases and write checks.
However, this is only a small part of the entire iceberg. We recommend consulting an attorney.
My #1 Recommended LLC Formation Service
Northwest Registered Agent 


Offices in 50 States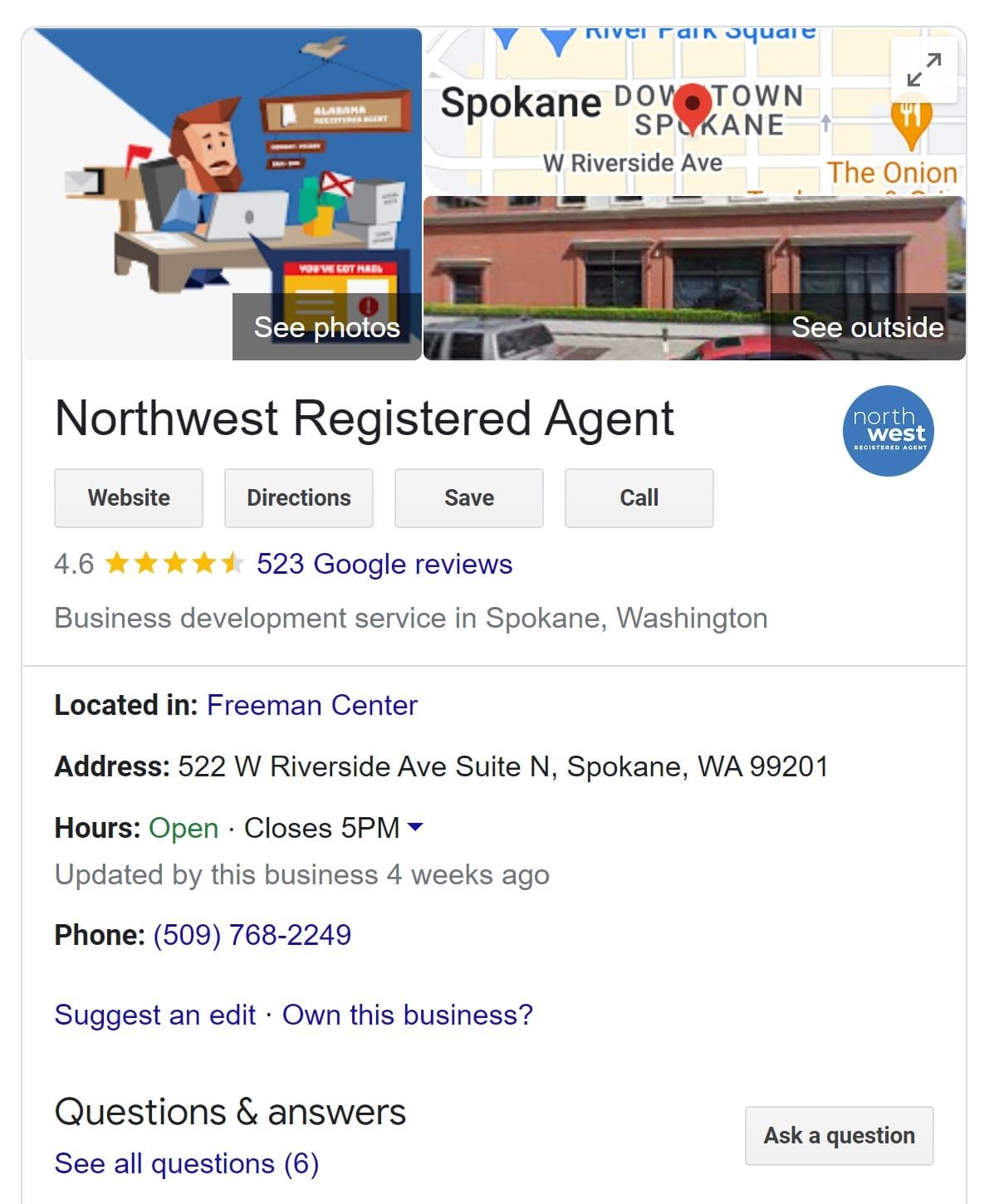 Northwest's Google My Business Profile 
---