Best Business Checking Accounts: For Small Businesses
Top Small Business Checking Accounts
Bluevine
Chase
Wells Fargo
Capital One
NBKC Bank
AXOS
---
Factors to consider when comparing business checking accounts
When choosing a business checking bank account, consider the following:
Minimum opening deposit: This is the minimum amount you must deposit to open a business checking account. You may not need to meet these minimums for all accounts.
Monthly fees: This is the fee that your bank charges to keep your account open. You should look for a no-fee business checking account or one with a low monthly charge that you can waive if certain criteria are met. To avoid paying fees later, ensure you meet all requirements for waiving any fee on an account.
Transaction limits: Banks can limit the transactions a business can make using its account. This includes electronic transactions as well as checks. You will be charged a small fee for every transaction that exceeds your monthly limit. Selecting an account that can handle your average monthly transaction volume is important.
Cash deposit limit: refers to the maximum amount of cash you can deposit into your account each billing period. Once you have reached the limit, each cash deposit will incur a small fee.
ATM access: Where can your business debit card be used? Is there a fee for using your card beyond the bank's ATM network Is there a reimbursement for ATM fees offered by the business checking account? Is ATM access available for both cash withdrawals as well as deposits? These are all pertinent questions to ask.
Additional fees: What fees do banks charge to use your business checking account for banking? You should be aware of nonsufficient funds fees, wire fees, overdraft fees and stop payment fees.
Tools included: What tools are available with your business checking accounts? Many accounts provide free online and mobile banking. This includes mobile check deposit and bill pay. Some accounts offer the ability to customize your business banking by allowing you to invoice, make online payments and integrate with third-party services.
Interest: Some business checking accounts offer interest. You should ensure that you meet the minimum balance requirements for interest-earning accounts and that fees don't reduce your earning potential. A business savings account is a good option if you want to save more long-term and don't need to access your funds daily.
Type of bank: Does the checking account belong to a local, regional, or national bank? Are you looking for an online bank or credit union? These types of financial institutions can have a variety of characteristics that could make a difference in your business. A free online-only bank may, for instance, offer an account that can be opened online quickly, but it does not provide access to a branch. However, a local brick-and-mortar bank may be more personal and require you to apply in person for an account. They may also ask that your business is located within the county.
Bluevine is best known for its small business loans. However, they also offer an affordable online business checking account. Bluevine's banking services can be accessed through Coastal Community Bank, FDIC-insured.
Bluevine Business Checking has no fees and is completely digital. You can earn interest (1.5% APR on balances over $100,000).
Bluevine Business Checking

The Bluevine Business checking account does not have monthly fees, unlimited transactions, a minimum opening deposit, and a minimum balance requirement. Other key features include:
You can earn 1.5% interest on balances over $100,000. Terms apply
There are no incoming wire, NSF, or ACH payment fees.
MoneyPass ATMs: Free debit card and ATM access
You can deposit cash at Green Dot locations across the U.S.
Mobile check deposit, one-time and recurring payments, money transfers
Two checkbooks for free
24/7 Online and Mobile Banking
Cash deposits (at 4.95 per deposit), as well as outgoing wires (at $15), are the only fees.
Bluevine also offers additional services
Bluevine offers business credit lines that allow business owners to quickly apply online for financing.
---
Chase: Best for Small Business Credit Cards

Chase has some of the best business checking accounts on the market, but its business credit card program is where Chase shines. Ink cards from Chase, along with a variety of co-branded cards are some of the best cash back and rewards points credit card options for small businesses.
Chase Business Checking Banks
Three Chase business checking accounts are available: Performance Business Checking and Performance Banking.
Small businesses will find the Chase Business Complete banking account most suitable.
The Chase Business Complete Banking account features include:
Low monthly service fees that can be waived in multiple ways
Unlimited electronic deposits, up to 20 non-electronic fees-free deposits (paper checks, in-person deposits or withdrawals) per month
Monthly cash deposits of up to $5,000 are free from fees
Online and mobile banking is available, including QuickDeposit. You can scan checks and deposit them electronically, without ever visiting a branch.
You and your employees get free business debit cards
Additional services available from Chase
Chase business cards are among the most popular on the market.
Merchant services that streamline your business's checkout processes
Chase has over 16,000 ATMs and 4,700 branches across the country.
Three Chase business savings account.
There are many types of business loans, including SBA loans and lines of credit.
---
Wells Fargo: Branch Access and Business Loans are the best options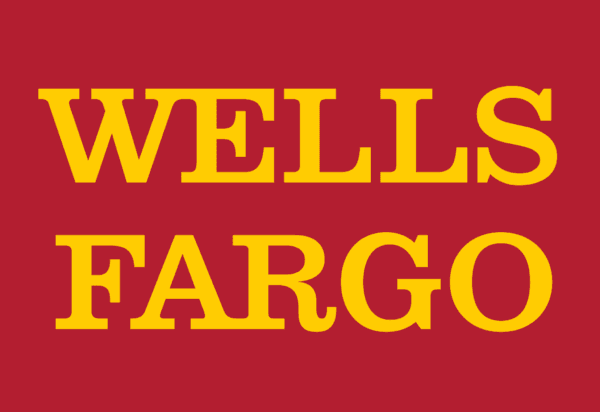 Wells Fargo boasts 4,900 branches in 37 states. This makes it an attractive option for business owners who are looking for a brick and mortar bank with nationwide access.
Checking accounts for Wells Fargo Businesses
Wells Fargo offers three types of business checking accounts: Initiate, Navigate, and Optimize.
Wells Fargo Initiate business checking includes:
100 transactions per month
$5,000 per month in fee-free cash deposits
Mobile and online banking
$10 monthly service fee waived with a $500 daily minimum balance or a $1,000 average daily balance
Optimize and Navigate accounts allow for additional monthly cash deposits and transactions. These Wells Fargo business accounts include waived incidental charges, such as stop payments and incoming wires.
Additional services from Wells Fargo
Savings accounts for businesses
Full-service payroll, benefits, tax, and human resources solutions
You can use a variety of payment technology and merchant services to make your business run more efficiently
Wells Fargo business cards
Insurance coverage for small businesses to protect employees, assets and business.
Wells Fargo is also a top bank that offers small business loans . They offer SBA loans, credit lines, and commercial realty financing.
---
Capital One: Unlimited Transactions with a Brick and Mortar Bank

Capital One banking is the best choice for businesses that have a lot of monthly transactions. Capital One offers unlimited fees-free transactions, which is a rare feature in brick-and mortar banks.
Capital One Business Checking accounts
Capital One options for checking include Spark Business Basic Checking or Spark Business Unlimited Checking.
Here are some things you can expect from a Spark Business Basic checking account.
Unlimited transactions per month
No additional fee for deposits up to $5,000 each month
$15 monthly service fee waived if your minimum monthly balance is $2,000 or more.
Online bill pay, free business debit card and mobile banking
Additional services available from Capital One
Capital One Business Advantage Savings account earns 0.20% annual percentage yield for the first twelve months
Access to over 330 branches and 70,000 feeless ATMs
Six Business Credit Card Options
Merchant services that accept credit card payments
Escrow Express is an online program that allows you to manage and direct your escrow funds.
SBA loans, equipment, vehicle, and installment loans are all available for business loans.
---
NBKC: The Best Online Business Checking and Savings Accounts

NBKC, a digital-first bank, offers savings and business checking accounts. It also provides cash management services such as Autobooks and desktop deposit.
You can open an account online and manage it via their website or mobile app.
NBKC Business Checking
The NBKC Business Checking Account is an online account that has no monthly fees, overdraft fees or transaction fees. The business checking account at NBKC includes:
Minimum balance $0
NBKC Business Debit Mastercard – Free Access to More Than 32,000 MoneyPass ATMs Around the U.S.
Refunds of ATM fees from other banks up to $12 per month
Unlimited transactions free of charge
There are no fees for returning items, NSFs or overdrafts.
Cashier's checks and eStatements are free
Support is available by phone, email, and in person
Banking online and via app
An NBKC checking account charges no fees for sending or receiving domestic wires ($5) or international wires ($45). NBKC allows you to add ACH debits and credits to your account, along with desktop deposit, for very low monthly fees.
Additional Services Available from NBKC
A business money market account has an APY up to 0.5o%, and business certificates for deposit have an APY up to 1.5%
Multi-factor authentication is available for all accounts
Treasury solutions include fraud management, bill payment services and cash management.
There are many options for business loans
---
AXOS Bank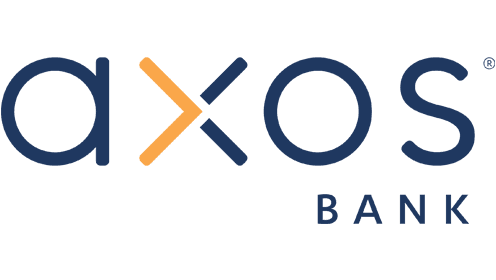 Axos Bank, a digital bank, offers small business financing, checking accounts, savings, and other solutions. Axos business accounts have many business-friendly features like ATM reimbursements in all 50 states and 24-hour customer service.
Axos Business Accounts
Two main Axos business accounts are available: Basic Business Checking, a basic account that requires no opening deposit, and Business Interest checking, which requires $100 to open and can earn up to 1.01% annual percentage yield on your balance.
The Basic Business Checking account offers:
There is no monthly fee nor opening deposit
Transactions are unlimited and free of fees
Monthly two domestic wires free
Unlimited domestic ATM fee reimbursements
MoneyPass and Allpoint networks offer cash deposit capabilities
Phone support is available 24/7
Online bill payment is available for free
Mobile and online banking are available for free
No cost image statements
Which bank is best for a business account? How to choose
These five factors are often the key to choosing the right bank for your small business:
Fees Are You Looking for a Free Business Checking Account Or are you willing to pay monthly fees to have access to certain value-added services (such a monthly transaction that is free of charge)?
Access Would you rather bank in person or prefer an online-only account?
What is your monthly cash flow?
Future goals Does your small business require financing in the future?
Additional services Would you rather do your banking at one bank, or would you be happy to use different banks for different products?
These questions should be answered with both the current and future needs of your company in mind.
You can be realistic and open about your banking needs and know how to navigate the fine print to find the right bank for you.
Wrapping Up
There are many options for small business owners regarding where they can bank. You can narrow down the options by focusing on banks that offer branch access, digital tools, and interest-bearing checking accounts.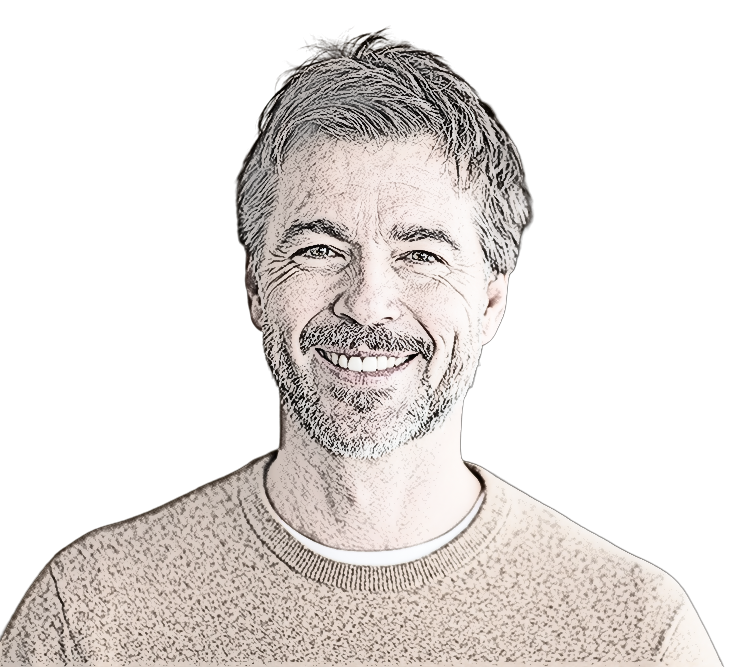 Brian Wilson is the content manager and founder of LLC Radar.
Brian grew up in North Texas, just outside of Dallas, and has a bachelor's degree in business journalism from Southern Methodist University. Since graduating from SMU, Brian has gained over 10 years of experience in business writing for several online publications.
Brian resides in Plano, Texas and he can be reached by email:   info@llcradar.com
Phone: 972-776-4050