12 Best LLC Formation Services (October 2023)
There are a lot of online LLC services that can help you form a limited liability company. But not all of them offer the same level of service, so it's important to compare the top companies 
If you are ready to start a LLC or you are just shopping and want to get straight to the list, I ranked the cream of the crop and Northwest wins the top spot for another year straight.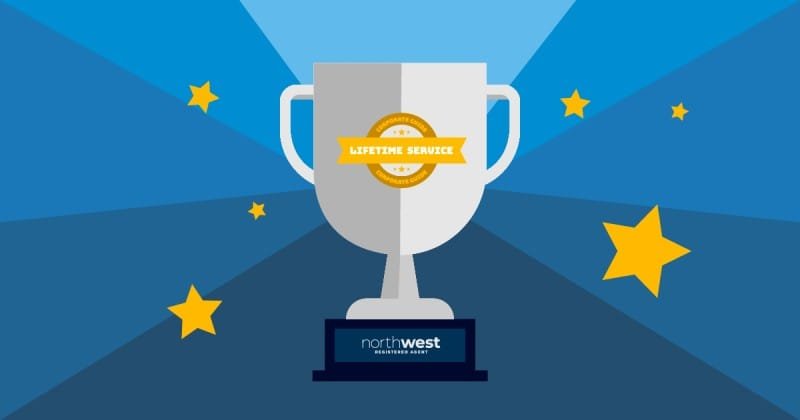 Top Picks for Best-In-Class (2023)

 
Northwest Registered Agent (Best for Privacy)
Best LLC Formation Services 2023
We've done the research for you and compared the top LLC formation services. We have included important factors, such as cost and ongoing fees.
My #1 Pick: Northwest Registered Agent
(Best LLC Formation Service)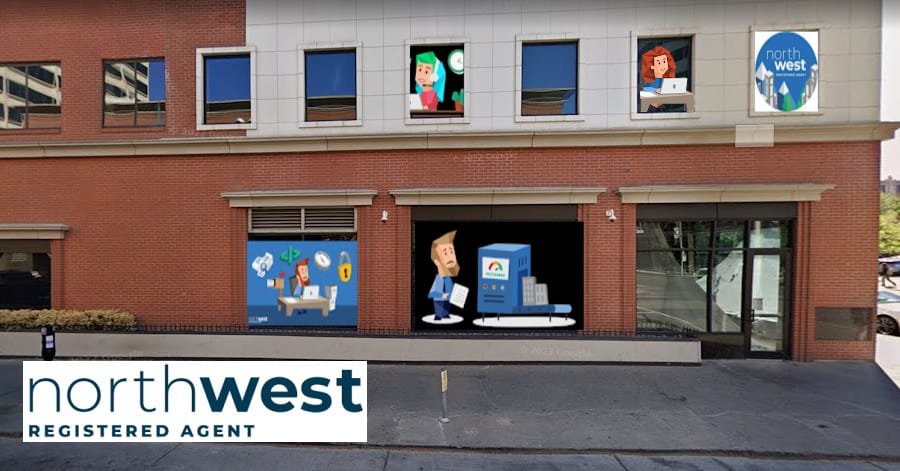 Price:
$39 Business Formation
$125/yr Registered Agent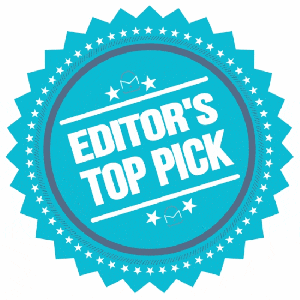 First is Northwest Register Agent. This company offers a more premium registered agent service. 
Northwest provides free mail forwarding with its registered agent service, and the importance of client privacy is expressed in its motto, 'Privacy by Default', a core part of the company's service.
Visit Northwest Registered Agent
Northwest Pros and Cons
Pros
Industry-best customer support
Family-owned business
900+ employees, 3 million clients
Reasonable pricing
Northwest has 50 offices in 50 states
US-based customer service
Volume discounts available
Registered Agent 1st year free with the business formation
Google reviews are a very positive 4.7/5
Cons
I can't find any worth mentioning
Northwest Registered Agent is our recommendation. They offer everything you need to start your LLC, including an EIN, LLC operating agreement, and top-notch registered agent services. This company has been helping small businesses grow and start for over 20 years.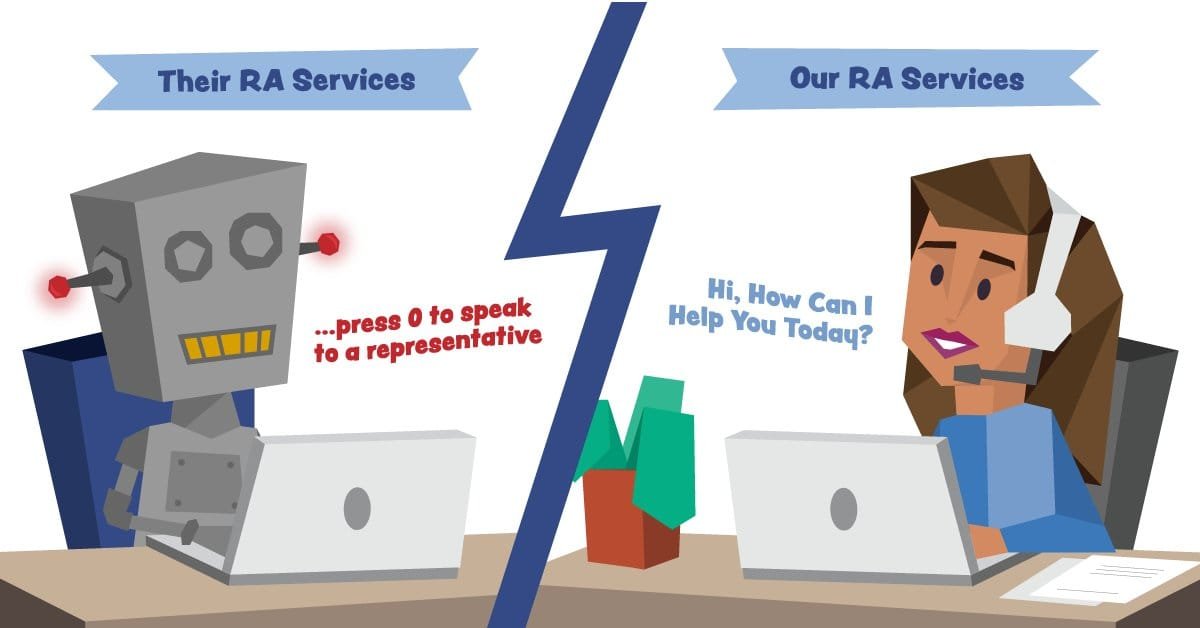 Northwest offers a 100% error-free guarantee. This guarantees outstanding customer service, extraordinary services, and prices that match. Northwest Registered Agent is a great option for your business if data privacy and customer support are important to you.
The outstanding customer service is the calling card of Northwest Registered Agent. Northwest does not outsource its support to a call center with untrained representatives.
Northwest offers a one-year registered agent service with a $39 business formation.
Northwest offers volume discounts on registered agent services. They'll reduce your rate by $125 to $100 per year if you need service in more than five states. They also have strong customer reviews and free annual report reminders.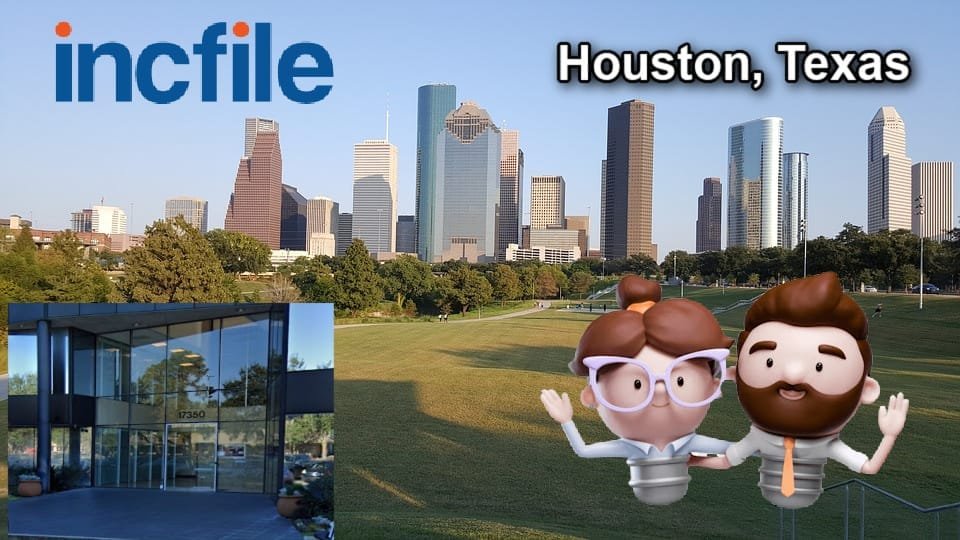 Incfile is a registered agent and business formation service. LLC formation company located in Houston, Texas.
They provide a wide range of compliance and LLC filing services. Incfile is an experienced LLC formation company, and they are located in Houston, Texas. 
Incfile was founded in 2004 and has always been focused on efficiency. Incfile's website explains that the company "used technology to streamline business formation processes" since its inception.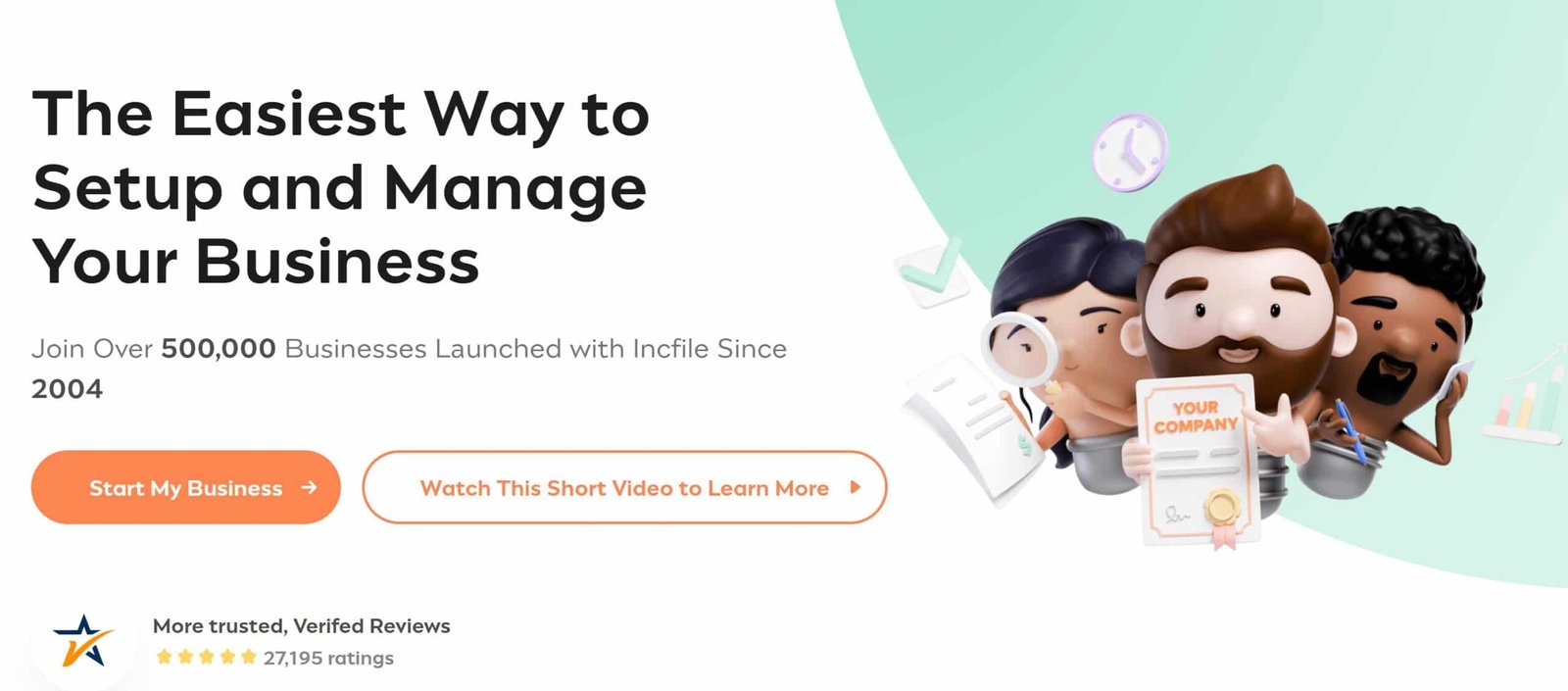 Incfile provides many services that can be used to start an LLC or run a business. Its core services include:
A simple-to-use service for forming LLCs in all 50 States
Registered agent service for businesses in all 50 States
Compliance services include the submission of annual reports
Bookkeeping and Accounting Services
Notice: Incfile can help you launch your business by handling all aspects of creating a business entity. Incfile is not an accounting or law firm. They cannot provide legal advice or other legal services.
An attorney is the best option if you require legal advice regarding your LLC formation or if you have a complex business formation.
Incfile's Business Formation Prices
Incfile offers LLC formation services through a three-tiered system of packages.
Incfile's package fee is $0 for Silver and $149 for Gold, respectively. The prices shown below do not include state filing fees.
Incfile's Silver Package: $0 + state fees
Incfile's Silver Package is basic.
LLC filing. I recommend this one if you want an organization service to help you with your articles. The $0 price is incredible, and you get a free year of registered agent services.
You get the following benefits with Incfile's Silver Plan:
Prepare and file your articles of organization for your business with the secretary of state of your state
Incfile's Registered Agent Service is Free for a Year
This package does not include an Operating Agreement, which I consider essential for any business to function.
Incfile's Gold Package is $149 + state fee
Incfile's Gold Plan, an upgrade to its Silver plan, offers many additional services. While some of these services will be extremely helpful for new business owners, others won't.
Incfile's Gold Plan gives you everything except Silver plus:
Writing an Operating Agreement: An Operating Agreement is a document that outlines the basic structure and functions. It includes who the members are, what they do, how profits are divided, and its purpose. Many states require an Operating Agreement. This is an important document.
Filing of the Business Tax Number (EIN). An EIN is a business's social security number. Most companies require one.
Banking Resolution Drafting: These resolutions allow for the authorization of opening a company account. You will need one to open an account for your business.
Lifetime Company Alerts. This will notify you about upcoming filing dates and update you on the status documents that have been sent to federal and state authorities.
Online Access Dashboard: Incfile's online dashboard allows you to view alerts and check Incfile order statuses. You can also review documents that have been created.
Unlimited Phone and Email Support: The gold package includes unlimited phone and email support, but it is unclear what this support differs from Incfile's customer support.
IRS Form 2553 filing, also known as an S-Corp election. Although this service is not available to all, it can be helpful for those who want to create an S-Corp rather than an LLC. S-corps can provide tax benefits to certain small businesses, but not all.
Incfile can help you open a business banking account by partnering with one of their banks.
Incfile provides a business tax consultation. This is done through a third party. They can answer basic tax questions that you may have about starting a business.
Most new business owners should consider Incfile's gold plan. This plan includes everything you need for a professional LLC formation.
Incfile's Platinum Plan: $299 + state fees
Incfile's Platinum plan offers everything in their gold plan plus a few more.
This plan is not recommended as it does not offer the same value for twice the price.
You can buy the contract templates, domain names, and business email service at a much lower price elsewhere.
Incfile offers a variety of templates to help you create business contracts faster.
Expedited Filing – Expedited filing at a state's secretary of state office will allow you to jump the queue and get your business started faster.
Incfile provides a domain name and a business email to their platinum package. However, this does not include the actual setting up of a business site.
Incfile's primary packages have a fixed price, unlike some of its competitors. You only need to pay once. Some services are only available once (e.g., setting up an EIN or opening a bank account for your business), while others are ongoing (e.g., lifetime company alerts).
Incfile's registered agent's service is one potential recurring expense. All packages include a free year of this service. We'll discuss a registered agent and why you might want it later.
The registered agent service is $119/year after the first year. The price is comparable to Incfile's competitors. However, I would prefer that the price be clearly stated here as it's one of the most frequently used recurring services for those who start LLCs.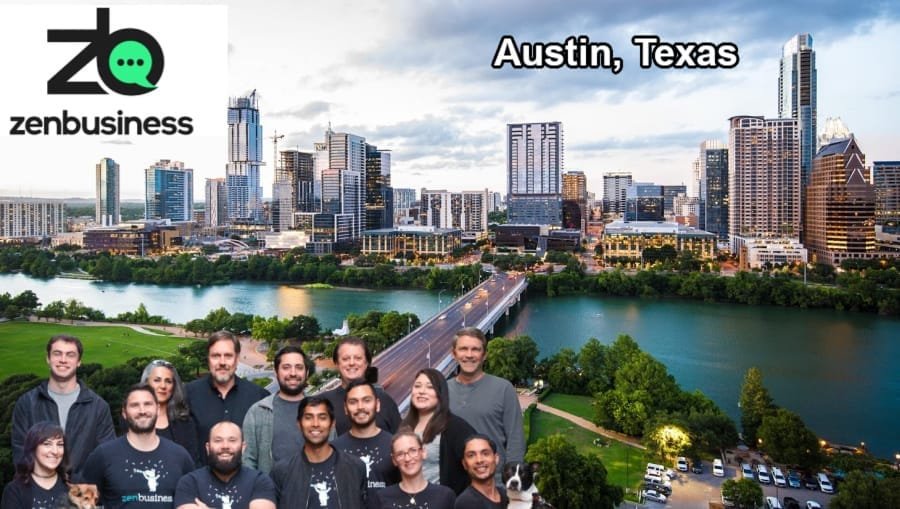 Zenbusiness is a newer LLC filing service but is already considered one of the best LLC formation services. Despite the worldwide situation, it is still going strong, quickly forming new companies online, practically through muscle memory.
It's affordable, too, as any group of partners can start a company just by forgoing the day's expensive coffee.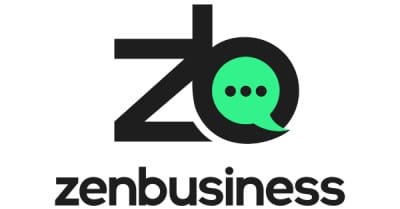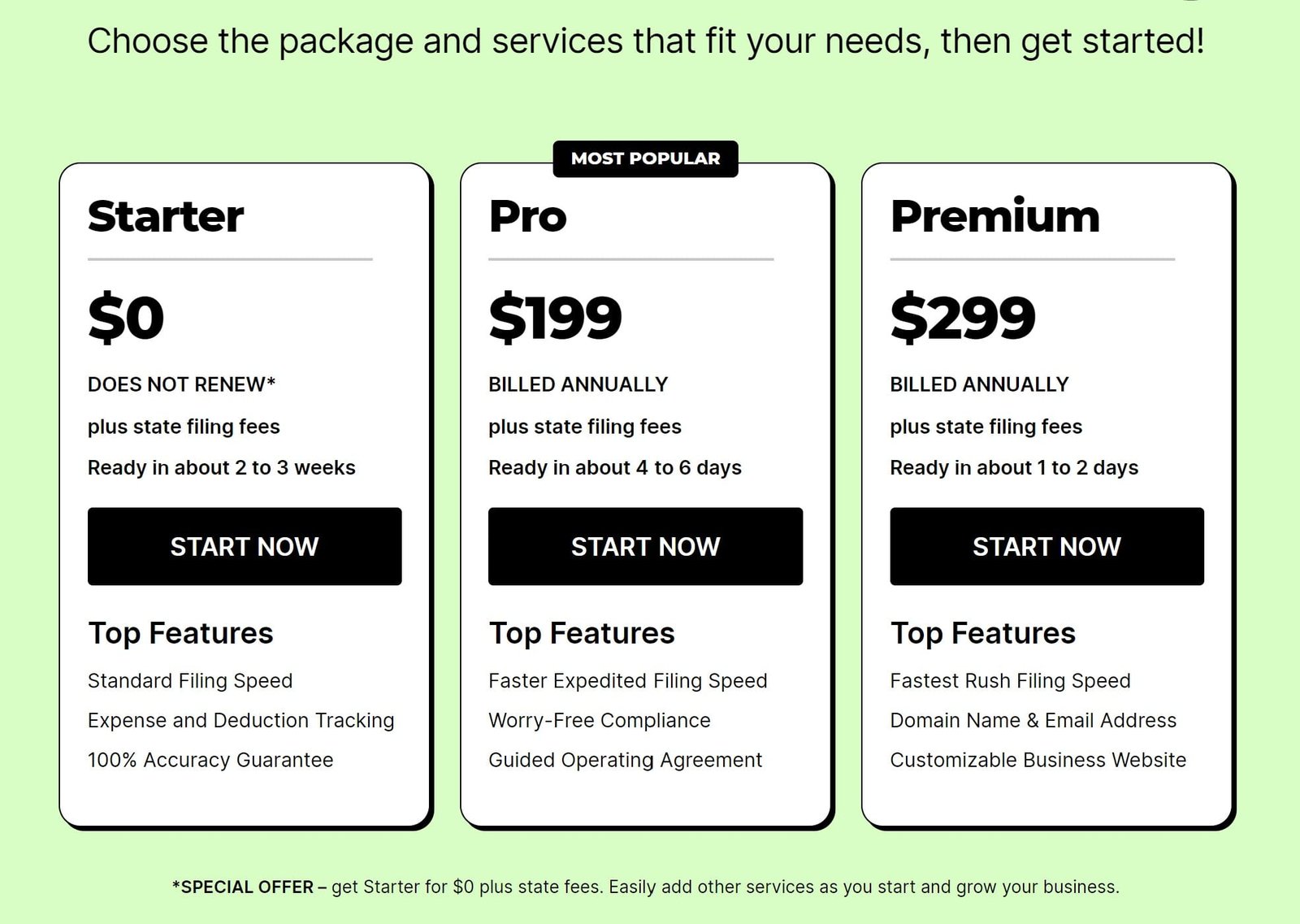 As of this writing, $0 includes the basic filing services necessary for LLC formation. This $0.00 service does not include preparing and filing essential documents such as operating agreements, procuring an EIN (Employer Identification Number), and subscription to their registered agent service, which is required by law in all states.
Registered agent service is an add-on for $99.
A registered agent is a fixed address in any state where the government or other business entities can send correspondence. It's also a link between the company and the office of the Secretary of State.
Of course, not all companies are equal, each with requirements and nuances. Larger companies and corporations can take advantage of other service tiers available on Zenbusiness.
These services include banking resolutions, annual compliance filing, and setting up business websites and dedicated business emails.
Zenbusiness is currently near the top when it comes to online formation services. They make it almost unbelievable how fast and easy business formation is.
What's more, they break the mold where longevity and experience equal effectiveness. Zenbusiness has only been around since 2015.
Another reason why Zenbusiness is at the top is that they make business formation easy. Their website is well laid-out and easy to use. The site guides customers step-by-step through LLC formation and includes a dashboard for tracking progress.
Need help and further convincing? The website also features a helpful and informative blog, written in layman's terms.
Nothing wrong to say about Zenbusiness except for one minor nitpick. Unless the company lacks the know-how and only needs a landing page and email, the company should get a separate web host.

LegalZoom is most well-known for its online legal documents library. The company also offers an LLC formation service. Unfortunately, the turnaround times are slow, and the costs are high. Visit my post on the best LegalZoom alternatives and competitors.
Compared to other LLC services, LegalZoom has:
Expensive pricing – LegalZooms packages do not include a registered agent or operating agreement. These must be purchased separately, costing $249/year and $99 fixed. Their basic package costs $79 and is too expensive considering its relative value.
Slow turnaround times – LegalZoom estimates that a standard LLC formation will take 30 business days. Customers need to pay for a higher pricing level to expedite their applications internally expedited.
---

Swyft Filings is a top-rated LLC formation service. Their business formation service is located in Texas and provides business formations in 50 states. Like Zenbusiness, it's one of the industry's newer players founded last 2015. It makes my list because of similar good traits such as affordable pricing, good turnaround, and responsive customer service.
One difference with the other players here is that they do not have a registered agent service, an essential requirement in all states. They will, however, recommend some third parties. If you go with the LLC filing service Swyft Filings, you can get an excellent registered agent through Northwest if you want.
Another thing that makes Swyft Filings stand out is their customizable service packages allowing customers to tailor the service to their needs, including add-on products and services.
They are also quite affordable. As of this writing, their lowest package costs only $49, which includes all the essentials, except for the registered agent. The amount does have a free web domain name for one year. Plus, they have a clear refund policy, unlike most other players.
Swyft Filings has over 4,000 reviews on Trustpilot, most of which are very positive.
Also, if you're not in a hurry, they don't promise a next-day expedition but deliver within acceptable parameters. Like Active Filings, if you suddenly want things done faster, they also have expedited filing.
Swyft Filings made it to this list because they're receiving great reviews despite being new in the business. Perhaps because people are getting tired of the old guard, such as Legalzoom, who have gotten slack in their customer service. New players are more eager to please. Swyft Filings, while not the fastest, has been consistently swift in its delivery, and its staff is also helpful and knowledgeable.
One big issue with Swyft Filings is that they tend to upsell too much on their website during checkout. While their packages are already customizable, they take it to the next level. And lastly, unlike Northwest, they outsource their services to partner companies.
Swyft Filings is a top-rated LLC formation service.
---

It is one of the oldest online LLC formation services as it has been around for over 30 years. Like Active Filings, they offer free basic LLC formation. Excluding state fees, of course, excludes operating agreement drafts. Like Active Filings, they also charge $99 for their registered agent service the following year.
However, other tier services are priced at a premium, and turnaround times can be problematic, encouraging users to pay an expediting fee. Yet, they've still rated highly on Trustpilot thanks to a smooth formation process and helpful customer support. Another problem with Inc Authority is their heavy upselling of other products unrelated to LLC formation.
If you're not in a hurry, want free LLC formation, and can make your operating agreement, then Inc Authority might suit you.
---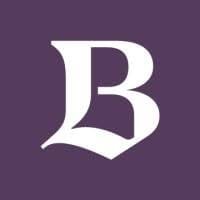 BetterLegal, the newest online LLC formation service on this list founded last 2017. This company specializes in LLC formation, and the name suggests they know what they're doing. It's still a small company based in Texas so you can count on good old Texan friendship and hardiness.
However, their formation package comes at a hardy $299 with a two-day turnaround time. Okay, for those in a hurry to get incorporated. The price comes at another cost as it's bundled with some unnecessary services that your company may or may not find a use for. Another unfortunate aspect of this price is that it doesn't include a registered agent. The complete formation will cost more than $299, thanks to the state service fee and the registered agent. But unlike some companies listed here that charges $99 annually for their registered agent services, Better Legal only charges 90.
Small comfort, but the two-day rapid turnaround time is guaranteed and backed by many reviews. Better Legal also has a good rating on Trustpilot and the Better Business Bureau. They may be a good fit for native Texans ready to make big bucks.

Rocket Lawyer is considered one of the veterans of online legal business, founded in 2008. The brand name does assure entrepreneurs that true professionals will handle their paperwork. Aside from LLC formation, they provide online attorney consultation and legal document templates, as their name suggests. LLC formation is a side service, a service that does well.
Rocket Lawyer is a well-reviewed service earning a good rating on Trustpilot. However, it didn't make it in my top three due to pricing, which is one of the highest as they sell LLC formation requirements as separate services resulting in a high total cost. They offer a $39 monthly subscription for their services, including a full formation service, among other attorney services. Rocket Lawyer is the best for companies that regularly deal with legal services. Turnaround time for LLC formation takes a week at most.

Speaking of pricing, that's too good to be true; sometimes it is. Suppose you don't want to miss your favorite barista for even a day, don't want to take the tab for every customer in your local bar, and are not in much of a hurry to get incorporated. In that case, Active Filings is the formation company for you. You can get your company formed for the fantastic low price of $0. That is correct.
But wait. There's no such thing as a free buffet. Active Filings will ask for the requisite state filing fee, which varies with every state. This is also true for both Zenbusiness and Northwest Registered Agent.
With that out of the way, Active Filings has a $0 Starter Package that will include all needed: Articles of Organization Or Incorporation, Operating Agreement, Registered Agent Service, Annual Report Compliance, and Corporate Document Templates. However, EIN filing is not included.
But Active Filings is far from a non-profit organization. Their registered agent service will begin charging a $99 annual fee after the first year, and if you change your mind and want company formation faster than 14 days, they will charge $50.
And a starter package suggests other tiers, such as the $100 Sprinter package, which includes EIN processing, and a premium 250 Finisher package, whose only bonus is a corporate seal and book.
Active Filings made it to my list as they follow through with their free formation service in 14 days, which means that their free service is for companies and individuals who want to spend less money as possible and likely those who already have an EIN. One advantage is that Active Filings has fluent Spanish speakers, thanks to the founder being from Argentina. Americans of Latin descent can comfortably use the service.
Another advantage is experience. The company has been around for 20 years, and despite the too good to be accurate business model, they remain a trusted formation service. They also offer company formation service tiers for foreigners, presumably Spanish speakers.
But it's still true that people get what they pay for. Unfortunately, the website isn't as clear-cut and clean as Zenbusiness and Northwest and can be confusing concerning priced services. In short, it's not comprehensive. EIN filing, which is included in the other formation services, is absent in Active Filings' Starter Package, and there's not much value to be derived from the others.
And lastly, Active Filings is not a big company and has limited resources, so one should lower expectations regarding customer support, who are surprisingly helpful and knowledgeable.
There are other zero-cost starter companies, such as IncFile, but despite being short-handed, customer support has is better based on reports from Active Filings customers.
---
Other LLC Services To Consider

Harbor Compliance provides various business and corporate compliance services for corporate and business compliance. Harbor Compliance also offers business formation services. However, I do not recommend it due to its unreliable pricing and expensive cost.
What I didn't like:
Harbor Compliance offers very expensive LLC registrations. Harbor Compliance only has one pricing level, which costs $399. This price is unjustified when you consider that you can avail of all the same included services at less than half the total cost with alternative firms.
---
11. Nolo LLC Services

Nolo has been providing legal services for longer than any other website. Unfortunately, this hasn't led to a top-quality LLC creation service. Nolo has prolonged turnaround times and offers unnecessarily expensive partners to purchase services.
I didn't like these things:
Unnecessarily high cost of partner services – unlike the services I recommend, Nolo relies heavily on third parties for many of its formation services. Adding insult to injury, Nolo marks up the costs of these services for no reason.
---
12. BizFilings

Even though it's a highly-specialized service with more than two decades of experience, BizFilings failed to impress us due to multiple factors that include their overall cost, their filing speeds, and their policy of registering customers into their registered agent program with no option to opt-out at the time of online sign-up.
Things I didn't like:
Pricing – The basic BizFilings service is priced at $99, while the more expensive tiers cost $229, $359, and so on. Additionally, the registered agent service costs $199 per year, significantly more than the typical. It's because they don't offer sufficient value to justify these high prices.
My Key Factors for Evaluating the Best LLC Services
Five key elements are used to rank and review formation companies.
LLC Formation Prices and Packages
LLC Formation Turnaround Time
Customer Satisfaction
Ease of Use
Customer Support
Although they may not all be equally significant, these factors are important.
This is a brief overview of each to help you decide the best value formation service. I also explain how I score.
LLC Formation Prices and Packages
Pricing is an important factor when choosing an LLC formation company. The services I review should add value to your startup, not break the bank. 
The prices for LLC formation services can vary widely. Some companies will file your Articles of Organization as low as $50, or even for free. Some companies charge hundreds of dollars to provide additional services or products.
When evaluating and ranking service packages, I consider more than the price. A more expensive package might still be worthwhile if you have special needs.
LLC Formation Turnaround Time
I believe that turnaround time is as important as the cost of service. I use this information to calculate my final ranking score.
LLC formation services have no control over your company's creation after you submit your documents. The state agencies will process your Articles of Organization. Some states permit expedited filing for an additional fee.
There are still many ways that formation services can help your LLC form. They can either process your orders within the hour or file paperwork in person through their network of physical offices.
Formation services must do all they can to avoid filing mistakes. They can cause you to be delayed or even put back several weeks.
Customer Satisfaction
People who have used a particular form of service are the best way to learn about it. I value track records, and I also take into consideration feedback and reviews from customers who have used the service in the past on sites such as Trustpilot and Yelp.
A service review can help us better understand how it performs in real life. It is possible to find out if a company actually offers top-quality customer support or if they only claim to. You can check customer reviews to find out.
Ease of Use
Online formation of LLCs should be simple and easy. It is best to make it easy for people to file their LLC filings online. Small business owners should be able to quickly find clear and concise answers to their most common questions.
A great service will provide all the information you need to make informed decisions immediately.
Our ratings are based upon the ease of using a service and its terms (costs, recurring payments, cancellations, etc.). Their website materials are clear and informative.
Registered Agent Service
Northwest just happens to be the best registered agent service on my list. Northwest does not outsource registered agent services to third-party providers like other LLC services. Northwest has 50 offices in 50 states, and they are the best LLC service on my list.
Customer support
No matter how well-designed your website is, there's a chance that you will have questions or problems that aren't easily solved.
If you are in an unexpected situation, it is important to be able to quickly reach someone. It is even better if they are trained and have the knowledge to help you.
This is especially true for the formation industry where late filings or errors in clerical records could delay your plans by weeks or even months.
Many of the companies I list offer recurring services, such as annual report filings and registered agent services, as part of their formation packages. This is essential for maintaining your company's good standing in the eyes of the federal and state governments. These services are crucial for resolving any issues quickly.
I consider many factors when evaluating customer support and assistance options for LLC formation companies. Considerations include staff availability, whether on weekends or during working hours, and their contact methods (phone, email, chat). 
LLC Service Review
Key Factors That I Use for Evaluating the Best LLC Services
My 5 Tips for Choosing an LLC Service
These five metrics are the best way for you to choose an LLC company. However, I'd also like to offer a few more tips that I think all new business owners and LLC-formation-seekers will find when starting their LLC. I consider these tips while writing an LLC service review.
My #1 Tip. It is important to distinguish between "essentials" from "nice-to-haves."
Some formation services are vital. If you do not file your Articles of Organization with the relevant state authorities, your business will not be officially registered.
Even if you're the registered agent, it's legal to have one. Even though they are not technically essential, some documents, such as an Operating Agreement, can be considered vital.
These are the essential items you should have. You may also need additional essentials depending on your industry and company size. Your formation company might handle your annual reports and search for the required business licenses.
Many LLC formation companies offer both "must-have" and "nice-to-have" products but don't differentiate between them.
Nearly all of the services I reviewed offer some form of custom office gear package. You can also get corporate seals, record books, and binders.
These items may be nice, but they don't have to be. Third-party consultations and reviews (e.g. Reviews and third-party consultations (e.g. tax consultations or reviews) should all be included in the same category.
When reviewing package prices, make sure you separate the essential services from the "nice-to-have" stuff. Surprised at the number of LLC formation packages that lack substance?
My #2 Tip. Recurring payments are important to be aware of
It can be difficult for individuals to keep track of all of the services that are included in an LLC formation package. Noting that some of the services associated with formation, such as an annual report filing or registered agent, are charged on an ongoing basis is important.
I'm not saying that you shouldn't sign up for recurring services. These services can be very helpful. To ensure that you understand the terms of any package that you sign up for, you should know when and how much you will be charged. Also, you should know what your rights are to cancel services you do not need.
Some LLC formation companies will be open about recurring payments, while others might not. I have reviewed both the good and the bad of LLC formation companies and gave transparent ones high marks while giving low marks to opaque ones.
My #3 Tip. Learn if your business would benefit from an S-Corporation file
The IRS gives the S-corp status to a taxpayer. Both standard corporations (Corporations), and LLCs are eligible.
You can save money on payroll taxes by creating an S-corp. This designation also provides tax benefits. An expert in taxation can help you decide if S-corp status is right to your business.
It is best to decide whether or not you wish to elect Scorps before selecting your LLC service provider. Some service providers offer Form 2553 (Scorp Election) for free with their formation packages. Other companies will charge extra for this service. This service is not offered by all companies.
It is easier to complete all paperwork once you have formed your LLC than to need to return later to file additional paperwork.
Before you file, it's smart to decide if you want to file for a Scorp Election. This will save you time later on and could influence your decision about the best LLC formation provider.
My #4 Tip. Learn the difference between internal expedited filing and state expedited file
When it comes to the creation of an LLC, there are two types of "expedited service" available. First, state-expedited service. Some states' Secretary of State offices permit filers to "jump ahead", and create an LLC for their business. This can decrease waiting times by reducing the time it takes to form an LLC.
Many incorporation services allow you to request expedited state services. This service costs an additional fee and is then sent to the state. It's as simple as that.
Some LLC services allow you to pay for expedited filing. This does not affect the state. This simply means that your application will be prioritized in the company's system. This will allow your application to be processed quicker, but it won't take longer than usual once it is.
Many services offer fast, sometimes same-day internal processing to those who require it.
My #5 Tip. Does a company require that you use their registered agent services?
A registered agent is required for every LLC and other business entity that operates in the United States. While it is possible to be your own registered agent, there are good reasons to do this. When forming new LLCs, I recommend having a registered agent, it is essential.
Nearly all the services I examined offered a registered agent service to new LLC owners. Some companies offer this service in-house, while others outsource.
As a default, some companies offer a registered agent service. Some companies won't let you opt out. If you are looking for an opt-out option, make sure your registered agent service provider offers one.
My Frequently Asked Questions Section
What is the best service to form an LLC?
This depends on your needs and particular interests. Incfile and Northwest Registered Agent are budget-friendly options if you are on a budget.
How can I set up an LLC online?
Virtually all online LLC formation services allow you to complete the entire process online. Depending on your service, you can set up your LLC online and receive your documents in a matter of hours.
How much does it cost to start an LLC?
It all depends on the state where you are forming the LLC. To create a new LLC, each state will charge a filing fee. While most LLC services require a fee to be established, some companies offer basic online business formations for as low as $0 + state fees.
What's a formation service?
LLC Formations Services is a company that assists new business owners in forming their LLCs with the state authorities. They are familiarized with state bureaucracies and can help you avoid rejections. I have not reviewed any law firms. They are not qualified to provide legal advice.
What are some of the benefits of setting up an LLC online?
Online filing is easier than ever and eliminates the need for you to navigate the bureaucracy in your state. It is easy to set up new LLCs.
FAQs
What are the essential steps for forming a Limited Liability Company (LLC), and what services can facilitate this process?
Forming a Limited Liability Company (LLC) is a significant step in laying the foundation of a successful business startup. Given that an LLC is a versatile business structure, it's a popular choice among entrepreneurs. Here's how you can set up an LLC with the help of top-rated LLC services that ensure compliance and legal compliance with all relevant laws.
Step 1: Choose a Name and Verify its Availability
Before you incorporate, make sure the name you've chosen is available and meets state requirements. This can be part of the online formation services that many professional LLC services provide.
Step 2: Appoint a Registered Agent
The Registered Agent serves as your company's point of contact for legal matters, ensuring that you receive all necessary documents and legal notices. This is a critical role for maintaining legal compliance.
Step 3: File Articles of Organization
You must file Articles of Organization to officially start your LLC. This can be done online through company filings offered by various LLC services. Some even provide formation packages to streamline this process.
Step 4: Draft an Operating Agreement
An Operating Agreement lays out the corporate governance guidelines for your LLC. Although it's not always required by law, it's a best practice for every LLC to have one to clarify the roles and responsibilities of its members.
Step 5: Obtain Business Licenses and Permits
Depending on your jurisdiction and industry, you may need certain business licenses. A professional service can assist in identifying and obtaining these, as part of their LLC packages.
Step 6: Get Your Business Tax ID (EIN)
The Employer Identification Number (EIN), or Business Tax ID, is crucial for federal taxation and is often required for opening a business bank account.
Step 7: Open a Business Bank Account
Separate personal and business finances by opening a business bank account. This is essential for proper accounting and tax reporting.
Step 8: Annual Reports and Ongoing Compliance
Regular document filing, including annual reports, is essential to keep your LLC in good standing. Some LLC services offer business advisors and business consulting to help you stay updated on these requirements.
Step 9: Choose a Pricing Plan
Review customer reviews and pricing plans to choose a service that aligns with your needs and budget.
Step 10: Business Planning and Scaling
Invest in business planning and consult with business advisors to scale your small business effectively.
By following these steps and utilizing professional services, you can navigate the complexities of LLC formation effectively. Turnaround time for the entire process can vary, but many online services offer expedited options.
With the right support, forming an LLC becomes a more straightforward endeavor, serving as a one-stop solution for all your business needs.
How can I establish a Limited Liability Company (LLC) using an online LLC formation service, and what key aspects should I consider during this process?
Forming an LLC through an LLC formation service is a streamlined and efficient way to establish a limited liability company while navigating the complexities of compliance and business authorities. The process involves a series of steps, and here's what you need to know:
Select a Service: Choose a reputable LLC formation service that aligns with your business needs and budget. These services provide a range of options, from essentials to premium plans, each offering varying levels of support and features.

Articles of Organization: The first step is preparing and submitting the articles of organization to the relevant state authority, often the Secretary of State. This document formally registers your LLC and outlines key details such as the business name, address, and ownership structure.

Formation Package: Many formation packages offered by these services include essential features such as assistance with drafting an operating agreement, obtaining an Employer Identification Number (EIN), and even a business tax consultation. This comprehensive approach ensures your LLC starts off on the right foot.

Registered Agent Service: An essential component is the provision of a registered agent service. This service designates an agent to receive official documents on behalf of your LLC. Having a reliable registered agent ensures you remain informed about important legal matters.

Customer Support: A standout feature of online LLC formation services is their dedicated customer support service. Often guided by Corporate Guides, these professionals offer assistance not only with the formation documents but also with valuable business advice to guide you through your entrepreneurial journey.

Additional Services: Depending on the package you choose, you might have access to services such as a domain name, email address, and even a website-building tool to establish your online presence. Some plans also provide access to Voice over Internet Protocol (VoIP) for seamless communication.

Compliance Package: For those seeking more personalized guidance, premium plans might offer a compliance package with a personal account manager. This manager assists with your backend operations and addresses any concerns you encounter during your business journey.

Reviews and Research: Before committing to a specific service, conduct thorough research. Explore online customer reviews, compare pricing, and assess the ease of use of their platforms. Engage with their US-based customer service to gauge their responsiveness and assistance.

Filing Progress: Online LLC formation services often provide a document storage portal where you can track the progress of your filing. This ensures transparency and helps you stay updated on the status of your LLC formation.

Cost and Features: Different packages come with varying costs, so evaluate the deceptive pricing strategy that some services might employ. Ensure that the package you select aligns with your business requirements without unnecessary additional charges.
By utilizing an online legal service specializing in LLC formation, you can efficiently establish your business entity while benefiting from personalized guidance, essential services, and compliance support. From the creation of your LLC to obtaining essential documents like the Certificate of Good Standing, these services simplify the process and provide the necessary resources to set your business up for success.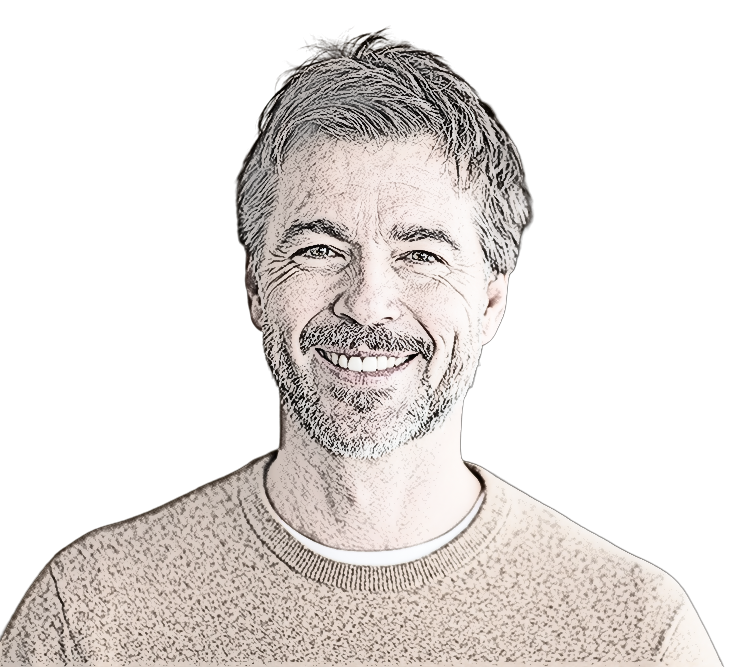 Brian Wilson is the content manager and founder of LLC Radar.
Brian grew up in North Texas, just outside of Dallas, and has a bachelor's degree in business journalism from Southern Methodist University. Since graduating from SMU, Brian has gained over 10 years of experience in business writing for several online publications.
Brian resides in Plano, Texas and he can be reached by email:   info@llcradar.com
Phone: 972-776-4050