15 Best LegalZoom Alternatives for LLC Formations
Are you thinking about using LegalZoom to assist you with forming a new business online?
We have listed 15 of the best LegalZoom alternatives for entrepreneurs to consider while shopping for an online business formation service. Check out the available options to ensure that you make the right decision.
LegalZoom has a strong brand name and much higher prices than any of the other LLC services that we know of right now. We created this comparison of LegalZoom alternatives for online business formations. We recommend any of the top three.
They each appear on our list of top LLC and incorporation services.
Tier 1: Our Top 3 Picks
These three are the leading business formation services and the top competitors to LegalZoom. We know that each one has its strengths and weaknesses. To help you make an informed decision, we have provided a quick overview of each service. We have also listed additional services for you to consider.
Tier 2:
Swyft Filings
Active Filings
Stripe Atlas
Clerky
Filenow
Inc Authority
BetterLegal
CorpNet
LawDepot
LegalTemplates.net
MyCompanyWorks
BizFilings
---
1. Northwest Registered Agent

https://www.northwestregisteredagent.com
We are impressed by Northwest's well-balanced incorporation package.
Their customer service is excellent and can be tailored to your company's requirements.
LegalZoom can't beat the features in their $39 rate plan.
Northwest is a solid choice if you are looking for a provider who will answer your questions and guide you through the process and ensure your privacy.
We compared many of the top incorporation services and Northwest ranked high. You get a full year of registered agent service free with your incorporation package. After the first year, the registered agent service is renewed at $125 per year.
LegalZoom vs Northwest Registered Agent Comparison Table
 

LegalZoom

Northwest
Registered Agent

Notes

LLC Price
$0 + state fee
$39 + state fee
Northwest's filing fees cost $110 less

Registered Agent 
Price

$249
For the first year, it's free $0.00. Then, $125 per year
Many LegalZoom clients say that it is difficult to cancel.
Approval Time
30 Business days unless otherwise agreed
3-5 business days (in most states)
Northwest is, on average, 3 weeks quicker
Google Reviews
LegalZoom is rated 3.7 stars
Northwest gets 4.5 stars
Northwest receives better reviews
Customer Support
They can be difficult to reach. Sometimes, they will try to sell you more products.
Industry experts who are willing to share their expertise. Friendly. No sales pitches.
Northwest provides better customer service. And no "pushy" salespeople.
Data Privacy
LegalZoom sells customer data.
Northwest never sells customer data.
 
Does Northwest offer formation packages or bundles?
Northwest's application process is simple and straightforward. Simply enter your business information and personal details and then pay for the order. It's that simple.
This mid-sized company is able to do almost everything at a high standard, despite not having the same track record as some other business formation companies.
They offer top-notch customer support that will help you with any issues with your company's formation or operation. Northwest is a top-rated company. Incfile is one such service that has it all.
They offer the best prices in the online incorporation market, have an excellent track record, lots of experience, and make it easy to form an LLC or corporation.
Northwest Registered Agent Customer Reviews
Northwest Registered Agent Pros
Exceptional customer service and better rated than LegalZoom
'Privacy by Default' means they don't sell your private information
$39 business formation and one year of registered agent service
Registered agent service is available as a standalone 
Services include mail forwarding and virtual offices
Phone support is available and more accessible than ZenBusiness or Incfile
Many legal forms are available for free
There are no high-pressure sales tactics 
A rating with BBB
Northwest Registered Agent Cons
No legal advice over the phone like LegalZoom offers
Northwest Pricing: $39 formation with one year of registered agent service. After that, it is $125 a year.
---
2. Incfile

Incfile is another service that has it all and for a great price. They offer the best prices in the online incorporation market, have an excellent track record, lots of experience, and make it easy to form an LLC or corporation.
Incfile offers a free service to help you create your business, provided you pay the state fee. They also provide a year of registered agent services.
LegalZoom charges $328 per incorporation with registered agent service included. Incfile's registered agent service can be renewed for $119 annually after the first year. This is a very attractive price point.
Their $149 Gold package, which comes with valuable features, makes it an attractive option, even at a higher price.
You will be guided through the signup process for Incfile based on your state and the type of business you want to start. You can even find hyperlinks and question marks throughout the application to help you learn more about a particular question or entry.
You will find a few upsells or third-party offers. However, your total price will be immediately updated if you choose to opt into any of these. Incfile is completely transparent.
Incfile is an excellent choice if you are looking for the best price in the industry, without compromising any features. Anyone looking to create a corporation should strongly consider Incfile.
Incfile Pros
Texas-based business with over 500,000+ formations in the past 19 years
It is very easy to use, with a modern dashboard and email reminders & alerts (much simpler than LegalZoom).
Affordable starting at $0, $149, and $299
There is no annual contract nor hidden fees
There are many educational resources available, including a Learning Center.
For specific state licensing requirements, research packages are available
This is a very affordable option for LLC services, and LegalZoom is a top competitor
Incfile Cons
Customer reviews are good on Shopper Approved but are not very good on other review sites like Trustpilot
No legal advice like LegalZoom offers
They may push upsells for higher packages and affiliates with other institutions (e.g. Referrals to banks – these are optional and not mandatory.
No extended support hours on the weekends. 
Incfile Pricing: $0 – $299
---
3. ZenBusiness

Do you want to find a new online incorporation service that is leading the way with new business formations? ZenBusiness offers incorporation services at a better price than most of its competitors.
ZenBusiness receives positive feedback from its customers. ZenBusiness has over 7,800 customer reviews online on Trustpilot with a combined score of 4.8/5.
Prices to Incorporate
The basic formation is only $49. This is a great price but does not include a registered agent service. That is an extra $99 per year. We also recommend their $199 package for those who want more advanced features.
It includes compliance management, an annual report service, and a template for banking resolution.
It's easy to use, comes with a worry-free compliance guarantee, and a business website with the Premium Plan ZenBusiness makes it easy to form your corporation. You only need to select the right package and provide some information about your company
ZenBusiness is a great choice if you have a tight budget but don't mind sacrificing any features. If you value customer feedback, ZenBusiness is a solid choice. We recommend ZenBusiness to anyone who is looking to start a business.
ZenBusiness Pros
Simple and straightforward to use
Great customer reviews
Competitive starting price but a little pricey compared to Northwest and Incfile.
Higher-tier plans have extra value including expedited filing, worry-free guarantee, EINs, business website, and domain name.
Sales tactics and upsells should be minimal
Unique "worry-free" guarantee service $119 per year. This will manage compliance if your deadlines are missed, report filing amendments, etc.
Live chat support is available with extended hours.
ZenBusiness Cons
Live chat is the only option. There is no phone support.
There are no additional services beyond reporting compliance and business setup
Higher-tier plans have minimal value (basically, just expedited filing + worry-free guarantee, EINs, and domain names).
No Legal advice as LegalZoom offers
Their registered agent service is not included in any of the plans. It is an add-on for an extra $99/per yr
ZenBusiness Pricing: Formations, $0-$299. Registered agent service $99/year
---
4. Swyft Filings
Swyft offers standard registration services for C Corps and S Corps, LLCs, Non-Profits, and DBAs. It is focused on getting your business up and running quickly with a laser-focused focus on registered agent services.
Swyft Filings Pros
Direct phone sales consultations with an easy-to-find number are the key (compared to Incfile and ZenBusiness). DBA services are also available (relatively rare, but less well-known service for business formation). Optimized to speed (as the name implies) There are fewer spammy service upsells Basic business incorporation starts from $49
Swyft Filings Cons
Add-ons are minimal pricing tiers that are somewhat opaque (you need to go further down the funnel beyond the $49 basic services to see the upsells).
Swyft Filings Pricing: Basic Incorporation Service, $49; Variable Pricing beyond
---
5. Active Filings
Speaking of pricing, that's too good to be true; sometimes it is. Suppose you don't want to miss your favorite barista for even a day, don't want to take the tab for every customer in your local bar, and are not in much of a hurry to get incorporated. In that case, Active Filings is the formation company for you. You can get your company formed for the fantastic low price of $0. That is correct.
There's no such thing as a free lunch, but wait, Active Filings has a $0 Starter Package that will include all that's needed:
Articles of Organization or Incorporation
Operating Agreement
Registered Agent Service
Annual Report Compliance
Corporate Document Templates
However, EIN filing is not included
Active Filings Pros
Excellent Business Formation Pricing
Good Turnaround Times
Good Support for Spanish Speakers
Perfect Customer Satisfaction

Active Filings Cons
Small company with limited resources
A confusing website with unclear service and price info
Premium packages are very pricey
Active Filings Pricing:  Formations $0 – $1000+. Their registered agent service will begin charging a $99 annual fee after the first year, and if you happen to change your mind and want company formation faster than 14 days, they will charge $50.
---
6. Stripe Atlas
$500 Incorporations include,
Formation of a company in Delaware
Delaware state filing fees
Signed documents to establish company bylaws and protect IP
Tool to issue stock to founders
First-year of registered agent fees
Tax ID (EIN) filing
Stripe Atlas Community membership
Free templates for post-formation legal needs
After you set up your company using Stripe Atlas, there are separate ongoing costs of running a company that they help you manage.
Stripe Atlas Pros
Low ACH fees
Post-incorporation company setup: Yes
Issuing stock: Yes
No monthly statement fees or annual PCI compliance fee
Excellent security
Stripe Atlas Cons
You are required to use Silicon Valley Bank
No option to download statements in PDF
Stripe Atlas Pricing: $500 incorporations. Post-incorporation advice & support: $349
---
7. Clerky
Pricing: $799, one-time fee
Post-incorporation company setup: Yes
Post-incorporation advice & support: No
Issuing stock: Yes
Clerky has a two-part company formation process, these being incorporation and post-incorporation. The incorporation element consists of filing your company with the State of Delaware, which you can complete in twenty-four hours if you use the expedited service.
A standard filing will take around two to four weeks to complete. However, we could not find any way to forego the expedited option, so we had to proceed with that. Post-incorporation includes documentation covering bylaws, IP assignment, and founder vesting. It is in this element that most of the legal modification work takes place.
Clerky Pros
It's easy to get started
Clear pricing
Quick turnarounds
Standard documents are used
Clerky Cons
Only C-corps can be incorporated
It can be difficult to find specific documents
We also tested the option of filing for a foreign qualification. This option is required if you're conducting business in states outside of Delaware.
Clerky Pricing: The entire cost of Clerky's incorporation and post-incorporation service was $799.
---
8. Filenow
Filenow, a new legal assistance company, is trying to catch up with Incfile. They offer faster service and additional services.
Filenow Pros
Comparable to or even cheaper than other online filing services (e.g. Incfile) 100% money-back guarantee. Order processing within 24 hours. It takes only 15 minutes to complete your application Free Express Shipping Support is available via chat, phone, or email. This Starter Plan is available for $0 (just entity formation).
Filenow Cons
They may leave after a short time, but will they stay? Only LLC and corporate formation are offered
Filenow prices: A Starter Package starts at $0, followed by a Premium Package starting at $199.
---
9. Inc Authority
Inc Authority, a service that has been around since 1989, is offering an identical level of service as LegalZoom but with much better pricing.
Inc Authority Pros
100% Free entity formation (not including state filing fee). Phone support is prominently featured, tax consultations are available in the advanced packages.
Inc Authority Cons
Only LLC formations and corporations are allowed. Many upsells. Make sure to uncheck the boxes at checkout to get the "Free" service.
Inc Authority Pricing: Inc Authority offers 100% free barebones entity creation (not including state fees).
---
10. BetterLegal
BetterLegal, a new incorporation company, is directly targeting LegalZoom's traditional business model. Their wide range of state-specific legal services and document preparation makes them stand out. Their sales pitch is the one simple plan that they have for $299.
BetterLegal Pros
Quick filing, no delays for weeks, or snail mail confirmations. There are thousands of state-specific legal services available for things such as changing directors or adding shareholders. Offerings of easy termination services (really helpful if you're moving to or setting up in a new country and need to close down the old entity properly). There are no pushy sales, you only pay what you need.
BetterLegal Cons
Although base incorporation costs $299, they are relatively expensive.
BetterLegal prices: BetterLegal offers two core packages. LLC Formation costs $299 + state fee or corporation formation costs $299 +state fees.
11. CorpNet
CorpNet, another business registration service that covers LLCs, Corporations, and Non-Profits, is also available. CorpNet is more tailored towards corporate setups, such as trademark registration and corporate office supplies.
CorpNet Pros
Federal Trademark Registration service Section dedicated to Accounting Firms and Law Offices (to be offered as a value-added offering).  The basic package does not include 60 days of registered agent service.
CorpNet Cons
Basic LLC formation and filings are not the most affordable
CorpNet Prices: Starting at $79 for Basic Entity Registration, $199 Deluxe With EIN + 1 year Registered Agent, $249 Complete to purchase additional Operating Agreements and Extras.
12. LawDepot
LawDepot offers a buffet of legal forms, legal documents, and templates. You can choose and pay only what you need, rather than buying expensive bundles that require a lawyer.
LawDepot Pros
You can purchase or download a variety of legal agreements and documents (good for DIY filings, setup). Offers confidentiality agreements, bills of sale, purchase, and other useful one-off documents Document wizard is extremely easy to use to help you with legal document personalization.
You can DIY legal services that are relatively affordable (better than hiring a lawyer or an hourly attorney). Provides live telephone number for online legal services consults
LawDepot's Cons
There is no formal service for agents Still requires manual filing No bundle discounts
LawDepot Prices: Varies per document, but no recurring cost. You can see the cost of this LLC Operating Document here.
13. LegalTemplates.net
Lawyers can be expensive. LegalZoom can be expensive. LegalTemplates.net is the solution. LegalTemplates.net is the best marketplace for those who just require a pro forma legal document you can edit as necessary.
Even if you don't need an attorney, it is possible to hire one to review your document. It will cost you a fraction of what they would charge if they were drafted from scratch. LegalTemplates.net
LegalTemplate.net Pros
Pricing options are available. Flexible monthly, annual or pay what you need Start your free 7-day trial (unlimited access) This is a great option for small businesses that know exactly what they need. There are 100 options for templates
LegalTemplates.net Cons
There is no legal advice. It doesn't tell what you need. You just have access to templates Pricing at LegalTemplates.net: There are a variety of templates that you can use for free.
Prices start at $7.99 per month (paid annually) and then go up to $39.95 per month. Then prices range anywhere from $19.99 to $59.95 to purchase one-time documents.
14. MyCompanyWorks
Summary: MyCompanyWorks focuses on LLCs and Corporate Registrations. The site is more geared towards managing and starting a company than ancillary services.
MyCompanyWorks Pros
The Better Business Bureau has awarded an A+ rating Trusted, long-standing business since 2001 DBA Business Formation Services also available Virtual Office Services are also available Ability to file Foreign Qualifications and Amendments. You can speak live with an agent by calling 1-800 MyCompanyWorks
MyCompanyWorks Cons
Additional services available in limited quantities No non-profit registration services There is no formal legal advice.
MyCompanyWorks prices: Prices start at $79 plus state fees for basic registration
15. BizFilings
BizFilings provides the most comprehensive range of registration and business formation services. This includes non-profits and DBAs as well as LLPs and LLPs.
BizFilings Pros
Additional guides that provide in-depth information on each state (free) This section includes educational topics about HR and business finance Research on state-based business licenses For $75 per year, "BizComply", a stand-alone compliance service, is available to keep you on top of state regulations Live 1-800 support is available
BizFilings Cons
This is one of the most expensive services. Prices start at $99, and can go up to $359 plus state fees. The interface is a little more outdated (reminds of LegalZoom).
BizFilings prices: The Basic package starts from $99 + state fees. The Standard tier is $229 and the Complete package is $359.
Frequently Asked Questions
Which service has the best customer support?
All five companies offer great customer service, but Northwest Registered Agent is the best. Northwest has a level of support that is unmatched by any other service. They also have the advantage of having knowledgeable and helpful representatives.
Which service has the lowest number of upsells?
LegalZoom tries to upsell you so much that we added this question in our FAQ sections.
You'll have already been through $1,080 worth of upsells by the time you get to the package selection screen. This is particularly shocking considering that we have not been contacted by any other companies mentioned in this guide regarding upsells.
Are these services allowed to share my information with third parties?
ZenBusiness and IncFile, two of the five companies mentioned above, are the only ones that share customer data with third-party vendors.
For a better understanding of the topic, please visit IncFile's LLC creation service order form. Here you will find features such as a business bank account with Bank of America; a website builder, domain name offer from SnapWeb; and a session with an accountant to discuss tax. ZenBusiness's top-tier packages include features such as domain name registration and a corporate site that are provided by third party providers.
Which of these services is faster than the others?
Because these companies use the same criteria to estimate their turnaround times, the filing times for Northwest and IncFile are very similar in most states.
One of the two may be quicker in certain states but there isn't much difference. LegalZoom and ZenBusiness are the only exceptions. Their turnaround times differ depending on what level of service they provide. LegalZoom's cheapest plan takes only 30 business days while the most expensive takes between 7-10 business days.
ZenBusiness can vary turnaround times slightly from one state to the next, but they can also accelerate or slow down your formation depending on how much you spend.
Which service has the best refund policy?
LegalZoom and CorpNet both offer excellent refund policies, which are among the best in the industry. You'll get a 60-day guarantee of satisfaction with either one of these services. You can request a refund if you are not satisfied with the service. They don't charge any convenience fees.
Can I form an LLC by myself, without requiring a service?
Yes. It's common for entrepreneurs to create their LLCs independently without professional assistance. There is nothing like having professional help because you have complete confidence in their knowledge.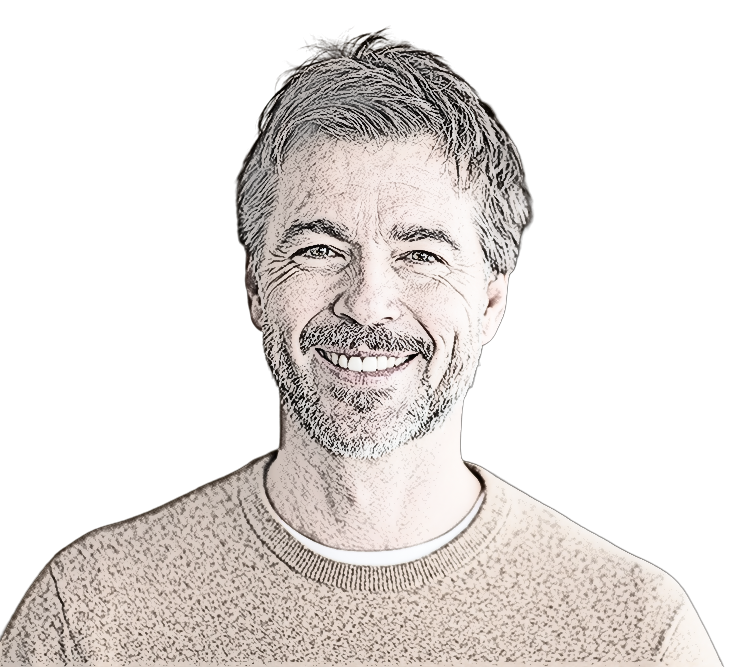 Brian Wilson is the content manager and founder of LLC Radar.
Brian grew up in North Texas, just outside of Dallas, and has a bachelor's degree in business journalism from Southern Methodist University. Since graduating from SMU, Brian has gained over 10 years of experience in business writing for several online publications.
Brian resides in Plano, Texas and he can be reached by email:   info@llcradar.com
Phone: 972-776-4050