Rocket Lawyer Review: LLC Service, Features and Pricing
Rocket Lawyer is an online platform that offers multiple services such as business formation, document access, and advice from lawyers. Rocket Lawyer's business model may be similar to others, but it is unique because it offers free LLC formation for those who pay a monthly subscription to its service.
Rocket Lawyer offers most of the services needed to start a business. You can also try out some services for free with a seven-day trial. You'll be charged $39.99 monthly if you continue your membership.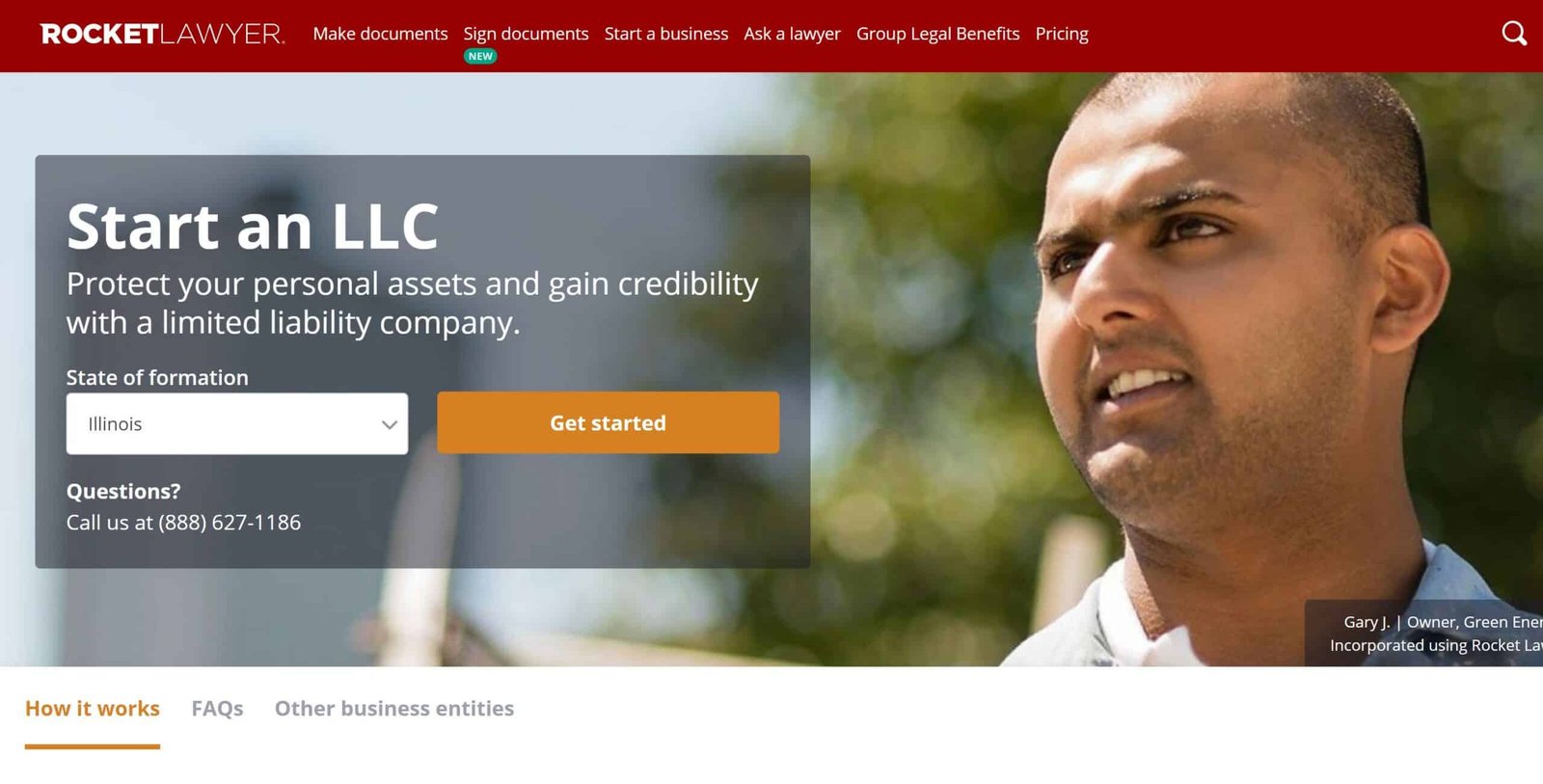 Rocket Lawyer is it really free?
A limited number of services are included in the free trial. Rocket Lawyer will charge you a monthly fee or a la carte to form an LLC.
Is your lawyer secure?
Rocket Lawyer employs industry-standard security measures to protect the information they store. They also regularly review their security protocols to ensure they are as resistant to new threats as possible.
How can I cancel my Rocket Lawyer trial?
Rocket Lawyer account settings allow you to cancel your membership or free trial. For registered agent cancellations, please call (877) 881 947 to cancel and for information on how to file a change of agent documentation with your state.
Rocket Lawyer at a Glance
Rocket Lawyer does not offer pricing tiers. Instead, non-members can purchase services a la carte and Rocket Lawyer offers discounts or other benefits to members. Rocket Lawyer memberships cost $39.99 per month. You can cancel at any time. Rocket Lawyer was selected as one of the top LLC services because of its flexible pricing and low cost.
You can file your first LLC or other corporation free of charge if you sign up for a membership. However, you will still need to pay the state filing fees. Access to legal forms will be available at no additional cost. You can also ask any questions via the forum. You can also speak to a lawyer by phone for 30-minute consultations on any legal matter. Members who require a lawyer can get discounts up to 40% or registered agent services at 25%
You'll pay more if you buy services separately. However, this might be the best option if you don't need anything beyond business formation.
Business formation: $99.99 (plus state fees)
Service as a registered agent: $149.99
Legal documents: $39.99 (per document form)
Ask a Lawyer service: $49.99 (per question)
30-minute consultation: $59.99 (per consultation)
Additional Benefits
Rocket Lawyer is one the few online legal service platforms that offers a free trial. The trial allows you to create up three legal documents and ask an attorney questions. You can also try their document management tools and electronic signatures.
Rocket Lawyer reviews are generally positive. Rocket Lawyer reviews are generally positive. Customers rate the platform easy to use and the speed with which customer support responds to and resolves a matter. Contact support between 6 a.m. and 6 p.m. PST Monday through Friday. You can either call or chat live, or email them at any time.
Fine Print
Rocket Lawyer's free trial requires that you enter your credit card information and contact information. After your seven-day free trial ends, you will be charged $39.99 to your credit card. You can only access certain Rocket Lawyer premium membership benefits during the trial period.
Some of the pricing language is confusing. Rocket Lawyer members are eligible to form businesses for no cost (excluding state fees). However, only the first business can be formed. Each LLC or corporation thereafter will receive a 25% discount on the regular non-member fee. You don't automatically get 40% off your lawyer fees if an attorney is hired. However, you can still get 40% off.
Rocket Lawyer is the best option for you to create your LLC. Rocket Lawyer does not offer free LLC formation assistance, but you can still keep your membership for only $39.99 per month. ZenBusiness charges $49 for business formation, while Inc Authority prepares your files completely for free (except state filing fees).
ZenBusiness and Inc Authority offer registered agent services at a lower price. Rocket Lawyer costs about $50 more. Rocket Lawyer, however, offers memberships that include access to legal documents and lawyer access but ZenBusiness and Inc Authority do not.
Rocket Lawyer is right for you or your business?
No matter which service you use to help you start your business, the state filing fees will still apply. Rocket Lawyer offers a free seven-day trial that allows you to ask questions and get legal forms. You'll need to pay $39.99 per monthly if you need help with your LLC paperwork or for services that last more than a week.
Rocket Lawyer can be expensive if you decide to stay a non-member but pay separately for LLC formation and registered agent services. If you do not require additional legal forms or want to speak to a lawyer, it may be worth looking into another LLC service. The monthly fee for these additional services could be worth it if you have a business that needs them.
[i2pc show_title="true" title="Pros & Cons" show_button="false" pros_title="Pros" cons_title="Cons" ][i2pros]Members get a free LLC
Members have access to business lawyers
Members get discounts on legal services
Try it for free for seven days
Support is available by phone, email, and live chat
30-day money-back guarantee
Highly rated customer service[/i2pros][i2cons]A la carte legal docs are pricey
To file an LLC, you must sign up to become a member
If you are not a member, membership is very expensive.[/i2cons][/i2pc]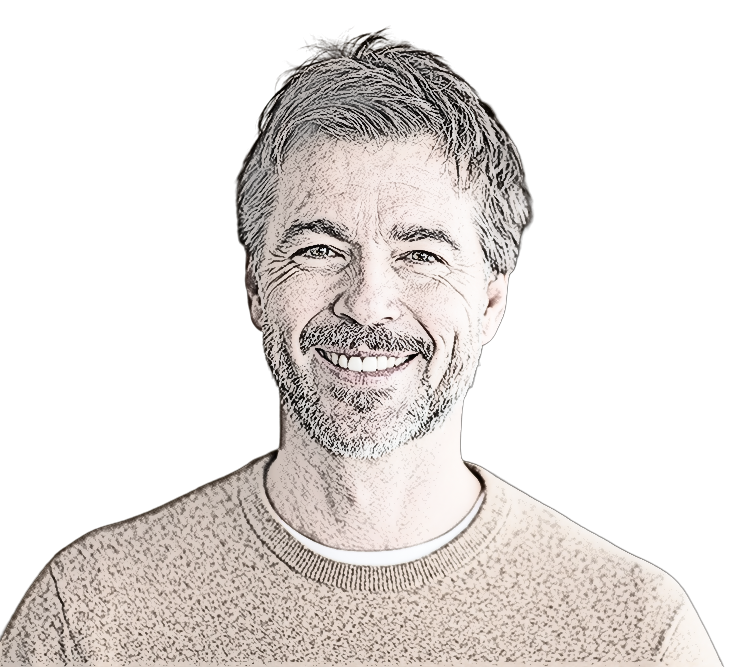 Brian Wilson is the content manager and founder of LLC Radar.
Brian grew up in North Texas, just outside of Dallas, and has a bachelor's degree in business journalism from Southern Methodist University. Since graduating from SMU, Brian has gained over 10 years of experience in business writing for several online publications.
Brian resides in Plano, Texas and he can be reached by email:   info@llcradar.com
Phone: 972-776-4050