100 Best LLC Names, Examples, and Ideas – For Your Business
In the fast-paced and competitive world of business, where first impressions can make or break an opportunity, the significance of a well-crafted company name cannot be overstated.
When it comes to forming a Limited Liability Company (LLC), choosing the right name goes beyond mere identification – it becomes the foundation upon which your brand identity is built.
Discover the art of crafting a standout LLC company name! Explore 100 inspiring ideas & examples across diverse industries. Elevate your brand identity today.
100 Best LLC Names, Examples and Ideas
Here's a list of 100 LLC names including examples and ideas, across various industries to inspire your naming process. Scroll down for 35 additional catchy names for inspiration.
LLC Name Ideas by Industry
Tech and IT LLC Name Ideas: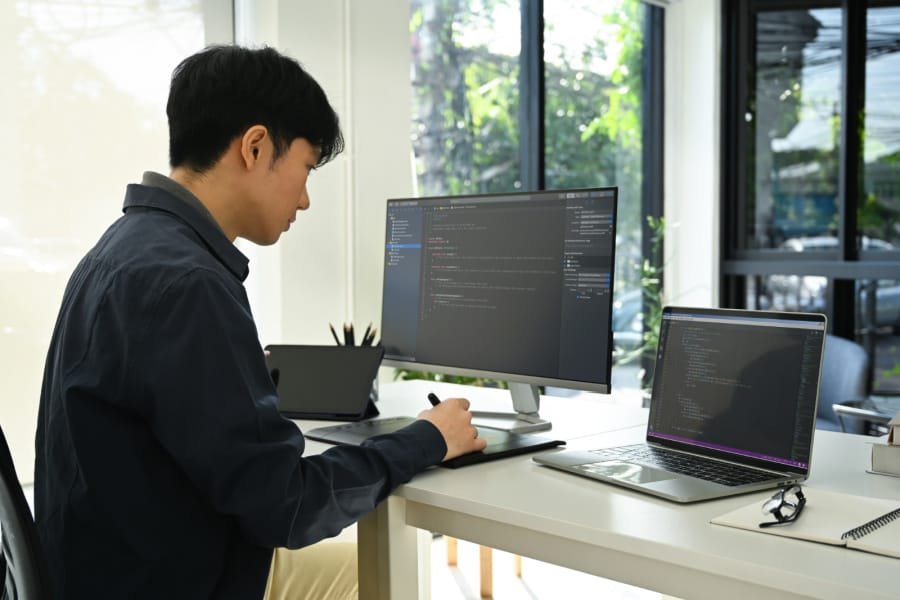 CodeGenius Solutions
DataFusion Innovations
NexaTech Ventures
QuantumByte Technologies
CyberScope Dynamics
ByteWave Systems
InnovateX Techworks
RoboSync Innovations
TechHorizon Labs
LogicSphere Solutions
Health and Wellness LLC Name Ideas: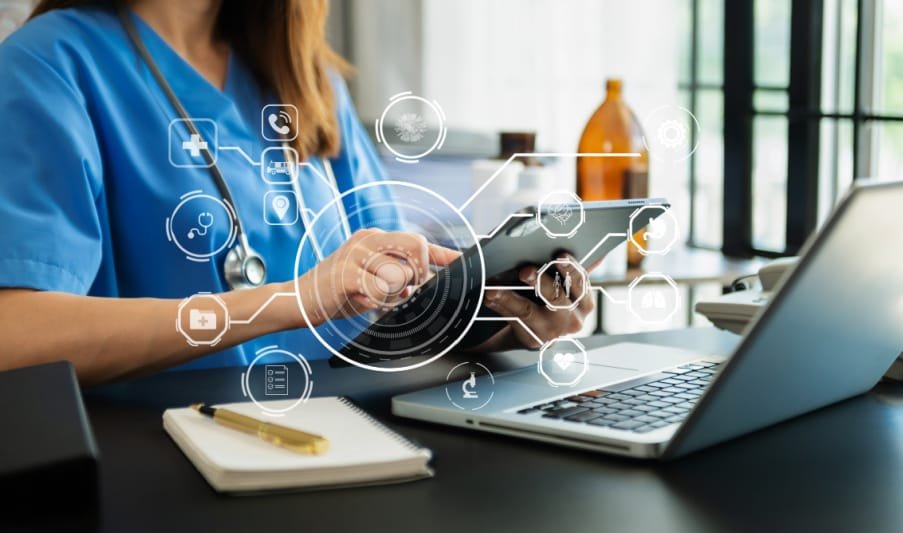 VitalityWave Wellness
PureSerenity Health
MindfulPath Solutions
LifeHarmony Wellness
RenewYou Therapeutics
HolisticPulse Ventures
ReviveWell Collective
RadiantLife Labs
BlissfulBalance Health
CompleteMind Wellness
Creative and Design LLC Name Ideas: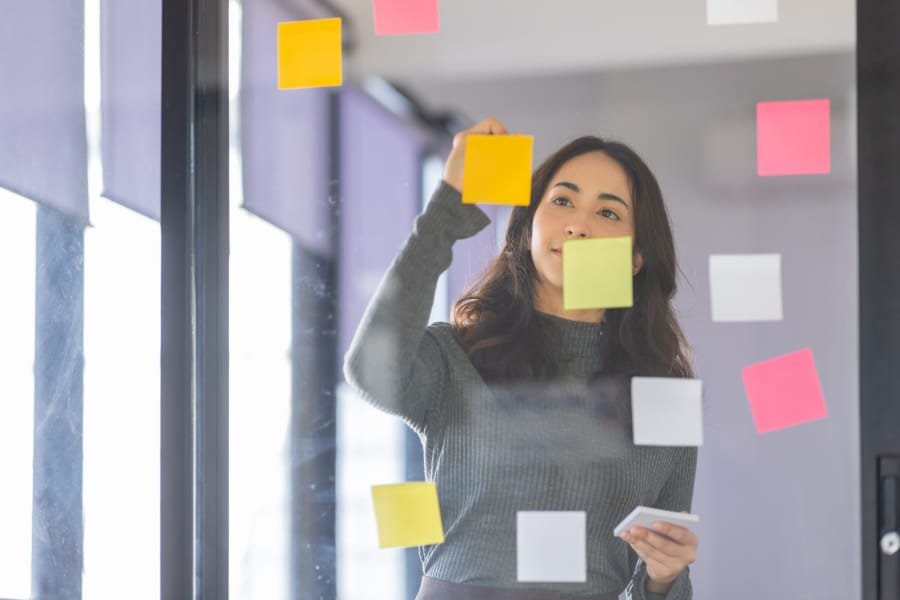 CanvasCraft Studios
ArtistryNook Creations
ColorFusion Innovations
DesignVista Studios
ImagineXpress Designs
CraftMuse Creations
AestheticInk Ventures
WhimsyWaves Studios
InnovateArtistry Labs
DreamScape Designs
Finance and Consulting LLC Name Ideas: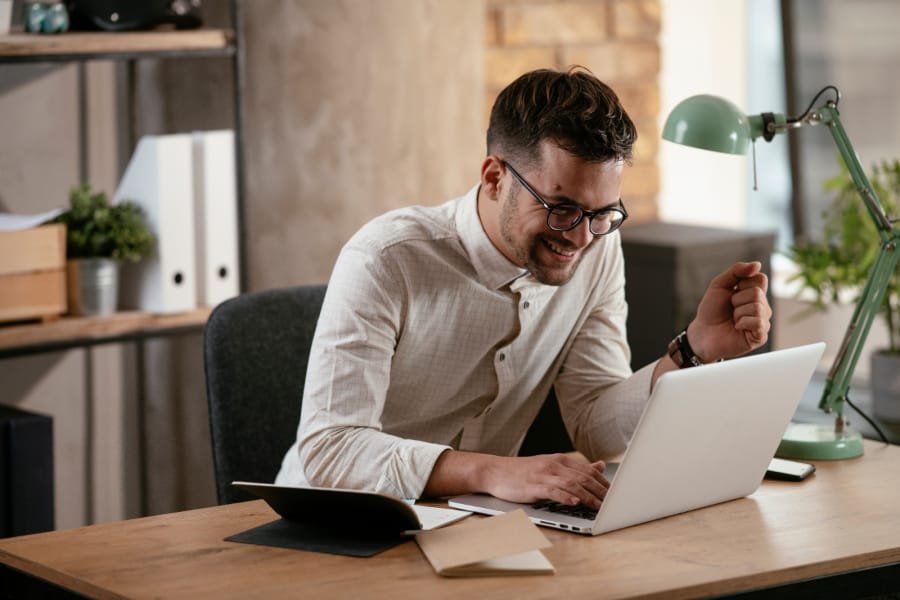 ApexStrat Solutions
InsightCrest Advisors
CapitalWave Partners
ProfitPulse Consulting
QuantumFinance Solutions
FinancialVista Consulting
ProsperLink Advisors
ApexAccord Consultancy
VisionWealth Consultants
MoneyWise Dynamics
Food and Beverage Name Ideas:
FlavorFiesta Eats
TastyBite Ventures
CulinaryCraft Labs
GourmetFusion Foods
SpiceSymphony Kitchen
FreshSavor Bistro
EpicureanDelight Ventures
SavorySecrets Cuisine
NourishWave Dining
DelectableHarbor Eats
Eco-Friendly and Sustainability Name Ideas:
GreenScape Innovations
EcoHarmony Ventures
EarthEthic Solutions
EcoVista Dynamics
RenewEarth Labs
SustainSphere Innovations
EcoNexa Ventures
GreenPulse Initiatives
EverGreen Technologies
EcoElevate Solutions
Real Estate and Construction Name Ideas:
PrimeStone Realty
UrbanCraft Properties
DreamScape Developments
ApexBuild Ventures
SkywardConstruct Group
HorizonBuild Estates
QuantumProperty Labs
LandmarkHorizon Realty
PrestigeCraft Developments
MajesticBuild Ventures
Fitness and Sports Name Ideas:
ActiveZen Fitness
MomentumFit Ventures
PowerUp Dynamics
FitSphere Innovations
SportSync Labs
AthletePulse Ventures
VigorWave Wellness
PeakForm Fitness
AgileStride Athletics
FlexElite Dynamics
Fashion and Apparel Name Ideas:
VogueSense Designs
ChicCraft Studios
EleganceBlend Fashion
ModaFusion Innovations
StyleSymphony Creations
GlamSphere Studios
TrendSculpt Couture
CoutureCraft Ventures
EvolveElegance Designs
RefinedThreads Fashion
Education and Learning LLC Name Ideas:
MindCraft Learning
EduSphere Innovations
WisdomWave Dynamics
SkillSync Labs
LearnLinx Ventures
QuantumLearn Solutions
KnowledgeHarbor Labs
GrowthWise Learning
InsightEd Ventures
IntellectWave Innovations
Feel free to mix and match elements from different names to create something unique to your business. Remember to consider your industry, target audience, and brand identity when selecting the perfect LLC name for your business entity.
The Importance of a Strong Company Name for an LLC
A strong company name serves as your business's introduction to the world. It's the initial touchpoint that potential clients, partners, and investors encounter. Imagine your company name as a firm handshake, a friendly smile, or an inviting nod – it conveys professionalism, trustworthiness, and competence. A compelling company name can pique interest, ignite curiosity, and set the tone for meaningful interactions.
Furthermore, a well-thought-out LLC company name helps you stand out in a sea of competitors. It's your opportunity to create a lasting impression that distinguishes your business from the rest. A strong name can resonate with your target audience, making it easier for them to remember and recall your brand when they require the products or services you offer.
Creating a Memorable and Relevant Brand Identity
Beyond its functional role, a company name contributes significantly to your brand identity. It encapsulates your business's values, mission, and vision into a succinct and memorable form. Think of iconic companies like Apple, Google, and Coca-Cola – their names aren't just labels; they're powerful symbols that evoke emotions, thoughts, and experiences.
Your company name is the first step in the journey of creating a brand that resonates with your audience. It's a chance to tell a story, evoke emotions, and create a connection. A memorable name can become synonymous with excellence, innovation, or trust, allowing you to establish a strong foothold in your industry.
Factors to Consider When Choosing an LLC Company Name
Selecting an LLC company name is not a decision to be taken lightly. Several crucial factors should guide your choice to ensure a name that aligns with your business's goals and values:
Clarity and Simplicity: Your company name should be easy to understand and pronounce. A convoluted or overly complex name can lead to confusion and hinder word-of-mouth referrals.
Relevance to Business: Your company name should offer a glimpse into what your business does. A name that reflects your products, services, or industry can help potential customers immediately grasp your value proposition.
Uniqueness and Originality: Standing out in a crowded market requires a unique name. Avoid names that are too similar to existing businesses, as they could lead to legal complications or confusion.
Memorable and Easy to Spell: A memorable name is one that's easy to remember, ensuring that potential clients can recall it when needed. Likewise, a name that's simple to spell contributes to online discoverability.
Future-Proof and Scalability: Consider your company's growth trajectory. Will the name still be relevant and suitable as your business expands or diversifies its offerings?
As you embark on the journey of selecting the perfect LLC company name, remember that this choice is an investment in your brand's future. It's a decision that encapsulates your business's essence and sets the tone for relationships you'll forge in the years to come. So, take the time to explore, brainstorm, and reflect – the right name is waiting to be discovered, and with it, the potential for a thriving and impactful business.
Characteristics of a Great LLC Name for a Company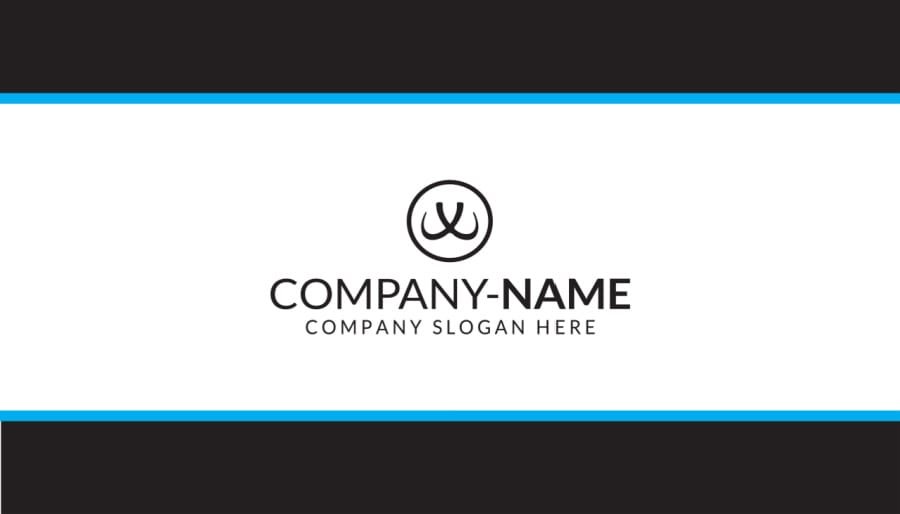 When it comes to choosing a company name for your LLC, several key characteristics contribute to making it not just good, but great. These attributes ensure that your name effectively communicates your brand's essence, resonates with your audience, and stands the test of time.
A. Clarity and Simplicity
The foundation of an exceptional company name lies in its clarity and simplicity. A name that is clear and easy to understand helps potential customers and stakeholders immediately grasp what your business is about. Avoid using overly complex or convoluted names that require explanation – you want your name to make an instant impact.
Consider iconic brands like Nike and Apple. These names are succinct and straightforward, leaving no room for ambiguity. A clear and simple name enhances your brand's visibility and recall, making it easier for people to remember and recommend your business.
B. Relevance to Business
Your company name should offer a hint of what your business does or the industry it operates in. A name that's closely tied to your products, services, or expertise provides immediate context for those encountering your brand for the first time.
For example, if your LLC specializes in tech solutions, a name like "TechSolutions LLC" leaves little doubt about your business focus. However, relevance doesn't mean you have to be overly explicit. You can employ creative wordplay or subtle references that still convey your industry without being overly literal.
C. Uniqueness and Originality
In a world filled with businesses vying for attention, standing out is paramount. A great company name is unique and original, setting you apart from competitors and making your brand memorable. Avoid common industry buzzwords and clichés, as they can dilute your brand's distinctiveness.
Conduct thorough research to ensure that your desired name isn't already in use by another business. A unique name not only helps with brand recognition but also minimizes the risk of legal disputes down the line.
D. Memorable and Easy to Spell
In the age of digital communication and rapid information consumption, a memorable and easily spellable name is crucial. People should be able to recall your name effortlessly, and it should be simple to type correctly when searching online or sharing it with others.
Names with tricky spellings or intricate pronunciations can lead to misunderstandings or make it difficult for potential customers to find you online. Strive for a name that rolls off the tongue and can be typed without hesitation.
E. Future-Proof and Scalability
As your business evolves and grows, your company name should remain relevant and adaptable. A great name is one that doesn't pigeonhole your business into a narrow niche but has the flexibility to accommodate future expansions or changes in focus.
Consider where you envision your business in five, ten, or even twenty years. Will your chosen name still resonate if your offerings expand or if you enter new markets? Avoid names that might feel limiting as your company's scope widens.
In essence, a great LLC company name embodies these characteristics, reflecting your business's values, identity, and aspirations. It's a powerful tool that communicates volumes about your brand in just a few words. As you embark on the journey of naming your LLC, keep these attributes in mind to ensure you choose a name that serves as a solid foundation for your brand's success.
Types of LLC Names for a Company
When it comes to naming your LLC, there's a world of creativity and possibilities at your fingertips. The type of name you choose can have a profound impact on how your business is perceived and remembered. Here are several categories of LLC company names, each with its unique approach and examples:
A. Descriptive Names
Descriptive names do exactly what their name suggests – they describe the nature of your business succinctly and directly. These names leave little room for confusion, immediately informing potential customers about what you offer.
Examples:
TechSolutions LLC: This name communicates that the business specializes in technological solutions, making it clear to clients in the tech industry.
EcoClean Ventures: With this name, the focus is on environmentally friendly cleaning solutions, capturing the essence of the business's commitment to sustainability.
HealthTech Innovators: The name indicates a focus on innovative solutions in the healthcare technology sector.
B. Abstract Names
Abstract names take a more creative and artistic approach, evoking emotions, feelings, or concepts rather than explicitly stating the business's offerings. These names allow for more flexibility in interpretation and can leave a lasting impression.
Examples:
Serenity Enterprises: This abstract name suggests a sense of calm and tranquility, which could be appealing for a wellness or relaxation-focused business.
Quantum Dynamics Group: This name alludes to advanced and cutting-edge concepts, making it suitable for a research or technology-driven company.
Nexus Innovations: "Nexus" implies a connection or central point, conveying the idea of innovative solutions bringing disparate elements together.
C. Acronym and Initials
Acronyms and initials condense longer business names or complex concepts into shorter, more memorable forms. These names can be particularly effective if the initials represent key words or phrases related to your business.
Examples:
ARIA Holdings LLC (Advanced Robotics and Artificial Intelligence): This acronym reflects the company's specialization in robotics and AI, giving a sense of expertise and innovation.
VISTA Systems (Virtual Imaging and Simulation Technologies Association): The name uses initials to succinctly capture the business's focus on virtual imaging and simulation technologies.
D. Combined Names
Combined names involve merging two or more words to create a unique and memorable company name. This approach often results in a name that is distinct and can convey a sense of dynamism or innovation.
Examples:
SolarFlare Industries: This name combines "solar" with "flare," suggesting energy, brightness, and innovation – suitable for a solar energy company.
FoodFusion Innovations: The merging of "food" and "fusion" implies creativity and culinary exploration, making it a fitting name for a cutting-edge food-related business.
SwiftShift Logistics: The combination of "swift" and "shift" signifies agility and adaptability, which align well with the logistics industry.
In choosing the type of name that best fits your LLC, consider your business's values, target audience, and the image you want to portray. Each category has its strengths and can resonate differently with potential customers, so take your time to explore options that align with your brand identity and long-term goals.
Brainstorming Company Name Ideas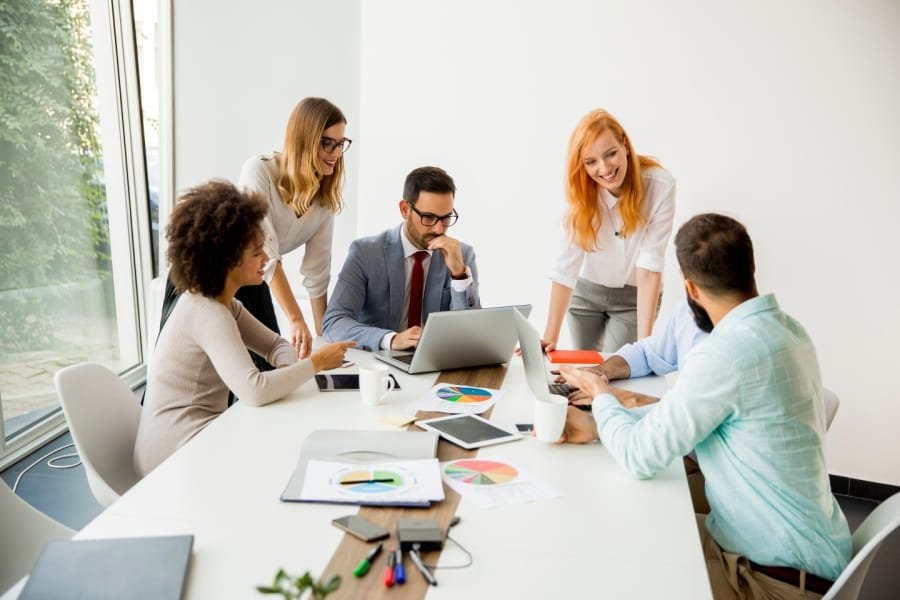 Coming up with the perfect company name involves tapping into your creativity and exploring various avenues. Here are several effective strategies for brainstorming compelling name ideas:
A. Word Association and Mind Mapping
Start with a central concept related to your business and create a mind map with associated words. This technique helps generate ideas by branching out from a single word and exploring related terms.
B. Leveraging Industry Keywords
Identify keywords that define your business's offerings and incorporate them into your name. This approach ensures that your name is directly linked to your industry, making it easy for potential customers to understand your focus.
C. Incorporating Founders' Names
If your LLC is closely tied to its founders' expertise or reputation, consider using their names in the company name. This approach lends a personal touch and can highlight the people behind the business.
D. Utilizing Synonyms and Foreign Languages
Look up synonyms for key words related to your business. Additionally, consider using words from other languages that capture the essence of your brand. This can add an intriguing and unique touch to your company name.
E. Playing with Puns and Rhymes
Puns and rhymes can add a playful and memorable element to your name. These wordplay techniques can make your business name stand out and leave a lasting impression.
Examples of Catchy LLC Company Names
Here are some examples of catchy LLC company names across various industries to inspire your naming process:
A. Tech and IT
ByteBridges Solutions
CodeCraft Innovations
DataNex Systems
QuantumByte Technologies
SparkCyber Labs
B. Health and Wellness
VitaGlow Wellness
MindfulHeal Solutions
SereneLife Therapeutics
WellSpring Integrative Care
RadiantHealth Collective
C. Creative and Design
ArtistryWave Studios
PaletteMuse Designs
ImagineInk Creations
AestheticVisions Studio
CraftedCanvas Concepts
D. Finance and Consulting
ProsperLink Advisors
QuantumFinance Consulting
ApexStrat Solutions
InsightCrest Consultancy
FiscalEdge Partners
E. Food and Beverage
TastyFusion Eats
FlavorFiesta Catering
GourmetHarbor Delights
SpiceSymphony Kitchen
SweetSavor Bakeshop
F. Eco-Friendly and Sustainability
GreenScape Innovations
EarthEthic Ventures
EcoPulse Solutions
RenewEco Dynamics
EcoVista Ventures
G. Real Estate and Construction
HorizonBuild Properties
PrimeStone Realty
UrbanCraft Developments
DreamScape Estates
SkywardConstruct Group
Trademarks, Copyrights and Availability
While you're brainstorming and falling in love with potential names, it's crucial to consider the legal aspects of name selection:
A. Checking for Trademarks and Copyrights
Search for existing trademarks or copyrights that could prevent you from using a particular name. This step helps avoid legal conflicts down the road.
B. Domain Name Availability
In the digital age, securing a matching domain name is essential. Check if the domain corresponding to your preferred name is available.
C. State Business Name Registration
Ensure the name you choose is available for registration in your state. Each state has its own rules for business name registration.
By addressing these legal considerations, you can save yourself from potential headaches and legal battles in the future. It's important to strike a balance between creativity and practicality to ensure a smooth path for your LLC's success.
Testing and Feedback
As you approach the final stages of choosing a company name for your LLC, it's essential to validate your options with others to ensure that your chosen name resonates and has positive connotations. Here's how to effectively gather feedback:
A. Gathering Opinions from Stakeholders
Involve key stakeholders in your decision-making process. This could include business partners, investors, employees, and close friends or family members. Their diverse perspectives can provide valuable insights and help you see your options from different angles.
B. Conducting Surveys or Focus Groups
Create surveys or hold focus groups to gather opinions from your target audience. This allows you to gauge how potential customers perceive your name options and whether they align with your intended brand identity.
C. Ensuring Positive Connotations Across Cultures
Consider that your business might interact with people from various cultural backgrounds. Ensure that the name you choose doesn't carry negative connotations or meanings in different languages or cultures. This step helps prevent unintentional misunderstandings that could harm your brand's reputation.
Finish and Register Your LLC Company Name
With feedback in hand, you're ready to finalize your LLC company name. Follow these steps to confidently make your choice:
A. Narrowing Down Options
Review the feedback you've received and assess how well each name aligns with your business goals, values, and brand identity. Narrow down your options to a shortlist of names that have resonated well and have the potential to create a strong brand presence.
B. Seeking Legal Advice if Necessary
If any of your preferred names raise potential legal concerns, it's advisable to consult legal professionals who specialize in intellectual property. They can guide you through trademark issues and ensure that your chosen name is legally available for use.
C. Registering the Chosen Name
Once you've selected the perfect name, it's time to make it official. Register your chosen business name with your state's business registration agency. This step secures your right to use the name and helps you establish your business identity.
FAQs
What are the key considerations for choosing a name for my LLC?
Choosing a name for your LLC involves a multi-faceted approach that combines branding, market research, and legal compliance. First and foremost, consider the brand identity and market positioning you want to establish. Your business name serves as the cornerstone of your business identity and shapes consumer perception and behavior.
When brainstorming LLC name ideas, be mindful of SEO-friendly options that will resonate with your target audience. Conduct keyword analysis to identify names that are searchable and relevant to your business category. This involves market segmentation to understand your potential consumers better and helps inform your content strategy.
Once you have a few business name ideas, check for name availability with your Secretary of State and other state requirements, which can easily be done through the Small Business Administration (SBA) or your state's Chamber of Commerce. It's equally crucial to do a trademark search with the United States Patent and Trademark Office (USPTO) to ensure the name doesn't infringe on existing intellectual property rights. Consult with legal advisors or intellectual property lawyers for this step to maintain legal compliance.
Additional entities that might assist in the naming process include marketing agencies, business consultants, and branding experts, who offer professional guidance in business planning and decision-making. They can also help in assessing the name's memorability, uniqueness, and professionalism. Make sure to register your name with the Better Business Bureau (BBB) and Federal Trade Commission (FTC) as well to cover all bases.
Your choice in a business name should align with your overall business strategy, business goals, and business model. It will have long-term implications for your brand recognition and equity, so it's essential to proceed thoughtfully and in a manner consistent with good business ethics and regulations.
What steps do I need to take after choosing a name for my LLC?
After choosing a suitable LLC name that meets your branding, market positioning, and consumer behavior expectations, you need to ensure that the name complies with legal and state requirements. This often involves registering the name with the Secretary of State, a step that can be facilitated by the Small Business Administration (SBA) or your local Chamber of Commerce.
You should also consider acquiring a domain name through a Domain Registrar, governed by the Internet Corporation for Assigned Names and Numbers (ICANN). This step is vital for building an online presence and is part of a comprehensive business planning and content strategy. The name should also be SEO-friendly to align with your market segmentation and keyword analysis, ensuring optimal market trends visibility.
At this point, you may want to consult business schools, branding experts, and business consultants to validate your choice and evaluate its catchiness, professionalism, and memorability from a consumer perception standpoint. Additionally, make sure to consult with intellectual property lawyers or legal advisors to proceed with trademark registration via the United States Patent and Trademark Office (USPTO). This ensures that you have exclusive legal rights to the name and protects it from being used by competitors, thereby reducing risk management concerns.
For maximum credibility and trust, it's advised to register your business name and operations with entities like the Better Business Bureau (BBB) and Federal Trade Commission (FTC). Doing so ensures you meet all business objectives and adhere to necessary business regulations and ethics.
Finally, consider how the name fits into your overall business finance and organizational behavior frameworks. The name should be in alignment with your long-term business goals, objectives, and model, so careful thought and planning are essential.
Conclusion
In the world of business, where first impressions matter greatly, the journey of choosing an LLC company name is a critical endeavor. Your company name isn't just a label; it's a reflection of your brand's identity, values, and aspirations. It's the foundation upon which you build connections, make impressions, and tell your story.
A well-chosen company name can be the catalyst for a successful business journey. It's the name that clients will remember when they need your products or services, the name that partners will associate with your professionalism, and the name that employees will rally behind. It's a representation of your dedication, innovation, and commitment to excellence.
As you move forward with your chosen name, remember that your company's success is intrinsically tied to the reputation you build. With a strong, resonant name, you're better equipped to establish your brand, connect with your audience, and embark on a fulfilling path toward growth and achievement. So, take your time, explore your options, and choose a name that will stand proudly as a beacon of your business's values and aspirations.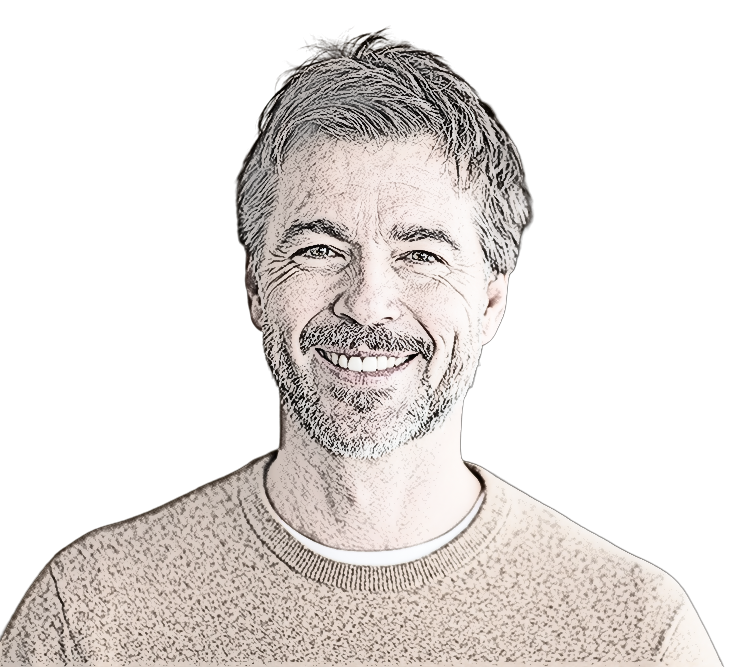 Brian Wilson is the content manager and founder of LLC Radar.
Brian grew up in North Texas, just outside of Dallas, and has a bachelor's degree in business journalism from Southern Methodist University. Since graduating from SMU, Brian has gained over 10 years of experience in business writing for several online publications.
Brian resides in Plano, Texas and he can be reached by email:   info@llcradar.com
Phone: 972-776-4050