How to Form an LLC in New York for $0
Forming a Limited Liability Company (LLC) in New York is an easy process, but it involves a few steps. 
Start an New York LLC for $0
+ state fee
To form an LLC in New York for free + state fee, we have listed 3 options to consider: 
You can go online and visit the New York Secretary of State's website and do it yourself or you can use the 'free' service from Incfile or ZenBusiness.
Want to Keep Things More Private? 
Northwest $39

+ state fee  'Privacy by Default'
Our Top 3 Recommended Services
Northwest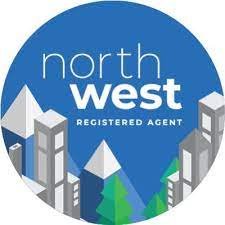 Northwest R.A.
Trusted by 3 Million Clients
Registered Agent (Included)
Virtual Office, Business Phone
Incfile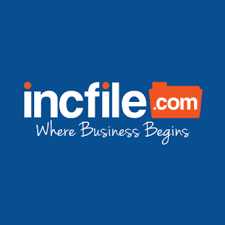 Incfile
1 Million+ Businesses Formed
Registered Agent First Year Free
ZenBusiness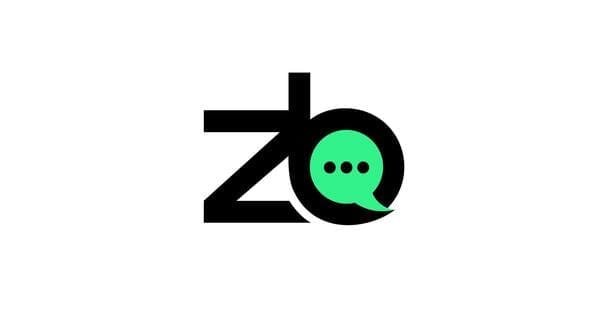 ZenBusiness
300,000+ Businesses Formed
Forming an LLC in New York for $0 (DIY Summary)
Here's a brief step-by-step guide to help you through the DIY process, along with relevant links to official resources:
Step 1: Choose a Name for Your LLC
The first step in forming an LLC in New York is to select a unique and appropriate name for your business entity.
The name should reflect your company's nature and comply with New York's LLC naming requirements.
Ensure that your chosen name is not already in use by another business entity registered in the state. You can check the availability of your desired name using the New York Department of State's online database here.
Step 2: Appoint a Registered Agent
Every New York LLC must have a registered agent who acts as a point of contact between the LLC and the state.
The registered agent is responsible for receiving legal and official documents on behalf of the company.
You can appoint yourself or choose a professional registered agent service that operates in New York. The New York Department of State provides a list of registered agent services here.
Step 3: File Articles of Organization
Next, you need to file the Articles of Organization with the New York Department of State. This document officially registers your LLC and provides details about its formation, including the LLC's name, address, registered agent, and purpose.
You can find the necessary forms and file them online through the New York Department of State's website here.
Step 4: Create an Operating Agreement
While not legally required, it is advisable to create an operating agreement for your New York LLC.
This agreement outlines the ownership and management structure of the LLC, as well as the rights and responsibilities of its members.
The operating agreement serves as an internal document and helps prevent disputes among members in the future.
It is recommended to consult an attorney when drafting this agreement.
Step 5: Obtain Necessary Permits and Licenses
Depending on the nature of your business, you may need to obtain certain permits or licenses to operate legally in New York. Visit the New York Business Express website here to determine the specific requirements for your industry.
This resource provides a comprehensive list of licenses and permits needed to start and operate a business in New York.
Step 6: Comply with Ongoing Requirements
After successfully forming your LLC, you must comply with ongoing requirements to maintain its good standing.
This includes filing annual reports and paying the required fees to the New York Department of State.
Regularly review the New York Department of State's website for any updates or changes to compliance obligations.
New York Business Tips
When it comes to forming an LLC in New York, it's essential to consider the best LLC services and registered agents in New York. A good LLC service may prevent delays and effect the length of time to form your New York LLC due to filing errors from diy entreprenuers.
To begin, conduct a New York LLC name search to ensure the availability of your desired business name.
Once you've confirmed its availability, you can proceed with preparing the essential formation documents, including registering your New York business name and drafting a New York LLC operating agreement, which outlines the internal structure and management of your LLC.
It's advisable to gather all required information and submit your filings promptly. Furthermore, applying for a business licenses in New York if you are required is something to consider and obtaining a New York Employer Identification Number (EIN) from the IRS is essential for tax purposes if you plan to have employees.
You may want to be your own registered agent in New York, or if you ever want to change your New York registered agent, the options are available for a smooth transition.
In the event that you decide to dissolve an LLC in New York, ensure compliance with the state's dissolution procedures to avoid any potential legal or financial complications.
Consulting with professional dissolution services like Incfile can provide valuable guidance and assistance throughout the dissolution process, ensuring a smooth conclusion to your LLC's operations in New York.
New York LLC: Definitions
LLC (Limited Liability Company): A legal business structure that provides limited liability protection to its owners, known as members. An LLC combines the benefits of a corporation, such as limited liability, with the flexibility and tax advantages of a partnership. 

Articles of Organization: A document filed with the New York Department of State to formally create an LLC. The Articles of Organization contain essential information about the LLC, including its name, address, purpose, and the names of its members. 

Registered Agent: A person or entity designated to receive legal and official documents on behalf of an LLC. The registered agent must have a physical address in New York and be available during business hours. 

Operating Agreement: A written contract that outlines the internal operations, rights, and responsibilities of the LLC's members. The operating agreement covers topics such as ownership percentages, profit and loss distribution, decision-making processes, and member withdrawal or dissolution procedures. LSI words: member agreement, internal governance. NLP words: contract, internal operations.

EIN (Employer Identification Number): A unique nine-digit number issued by the IRS to identify a business entity for tax purposes. An LLC typically needs an EIN to open a bank account, hire employees, and fulfill federal tax obligations. 

Department of State: The New York Department of State is the government agency responsible for overseeing business registration and maintenance of LLCs in the state. It handles the filing of documents, such as the Articles of Organization and Annual Reports, and provides information and resources for businesses. 

Certificate of Publication: In New York, LLCs are required to publish a notice of their formation in designated newspapers within 120 days of the filing of the Articles of Organization. After publication, the LLC must file a Certificate of Publication with the New York Department of State as proof of compliance. 

Dissolution: The process of terminating an LLC's existence. Dissolution can occur voluntarily, such as when the LLC's members decide to close the business, or involuntarily due to legal or financial reasons. 

Member: An individual or entity that owns an interest in an LLC. Members may be active participants in the management and operation of the LLC or have a passive ownership stake. 

Compliance: Ensuring that an LLC adheres to all legal and regulatory requirements imposed by the state of New York. Compliance involves fulfilling obligations such as filing annual reports, paying taxes, and maintaining accurate records. 
Extended Version
It is clear that there has been a huge boom in the number of new business formations. In 2022, more than 5.4 million applications were filed.
Limited liability companies (LLCs), remain a popular type of business because the startup process is simple and affordable.
This guide will provide you with all the necessary steps to look up an LLC in New York, draft a New York LLC operating agreement, and answer questions like, can I be my own registered agent in New York?. If you want to use an LLC formation service, visit our list of the best LLC services in New York.
How to Start a New York LLC
Before you submit your LLC documents, there are some important details that you should remember. These sections will explain what you need to do before you file.
Choose Your LLC Business Name
Before you register your LLC, make sure that the name you want is available. To double-check the availability of business names, the Department of State Division of Corporations offers a searchable database. To confirm that your name is available for registration, send a request to name search to the NY Department of State along with $5.
After you have settled on a name, and confirmed that it can be registered, please remember to include the abbreviations L.L.C. or L.L.C.
You can submit an Application to Reservation of Name if you're not ready to file your LLC documents. The $20 fee must be paid to the Department of State. You can keep your chosen name for up to 60 days after filing.
New York Secretary Of State to be Registered Agent
Most states require that LLCs name an individual or business as the registered agent of the LLC. The agent is responsible for accepting legal documents and lawsuits on behalf of the company. New York's Secretary of State must be named as the registered agent for your LLC. The Secretary of State must have an address where it can mail documents.
New York allows you to name another New York resident or registered business as your LLC's representative. However, this is not mandatory. There are many options available if you decide to employ a registered agent company. It costs between $49 to $300. To ensure that you get the best deal, make sure you check out the services available.
Make an Operating Agreement
New York LLCs must sign an operating agreement. This is described in Section 417. The agreement should include information such as details about the business and how it will operate in daily operations. It must also address individual obligations and responsibilities. You can make changes to the operating agreement at any time. You cannot make any changes to the operating agreement without the consent of all parties.
An operating agreement can be adopted before filing articles of organization, or within 90 days. They are not filed with the state.
Filling out your New York LLC documents
You will need to file the articles for organization if you want to proceed with your formation documents. To register in New York, an out-of-state LLC must submit an Application For Authority. For $250, foreign LLC registrations are charged. Domestic LLCs pay $200.
For foreign entities that wish to do business in New York, they must include a Certificate of Good Standing. Make sure the certificate's date is no more than one year old than your application.
An online or mail application can be used to create an LLC in New York. Although mail applications can take a while to be processed, you can expedite them by paying a fee. Digital applications can be processed instantly, and there is virtually no delay.
How to Establish Your LLC in New York
After you have formed your LLC successfully, there are still things to do. These are the sections that follow. These important tips will ensure that your business venture is successful.
Newspaper Publication Requirement
New York LLCs must publish notices about the LLC's creation in at least two newspapers. These newspapers should be designated by the county clerk for the county where the LLC is located. Notices must be published once per week for six weeks. Notices will be charged a fee by the newspapers.
After the notices are published, the newspapers will give you affidavits for publication. These must be filed with the New York Department of State together with a Certificate of Publication. The filing fee is $50. The certificate must be filed within 120 days after the LLC is formed.
Register for an Employer Identification Number
A federal employer identification number, or EIN (employer identification number), is nine digits in length. It is also known as a federal tax identification number(FTIN) or federal employer identification number [FEIN]. Federal law requires that all LLC owners obtain an EIN. An EIN is required for all LLC owners, even those with no employees. However, single-member LLCs can still use Social Security numbers. Your EIN can be obtained on The IRS Website.
File Your Biennial Statement
An LLC must file a biennial report every two years. The statement contains the address where the secretary of state can deliver the service of process. Online filing is possible and costs $9.
Correct Any Filing Errors
Even if your paperwork is double-checked before you file, mistakes can still happen. You must immediately correct any errors after processing the LLC paperwork. Send a Certificate of Correct along with the $60 filing fee to the New York State Department of State Division of Corporations, One Commerce Plaza 99 Washington Avenue Albany, NY 12231.
New York LLC dissolution
You can file Articles of Dissolution with the Department of State if you wish to, or if there are no more members of the LLC. The fee for the dissolution is $60. Before you attempt to dissolve the company, make sure you have paid all outstanding debts and financial obligations.
Frequently Asked Questions (FAQs).
How do I create an LLC in New York City?
Domestic entities pay $200 to file articles of organization. Foreign entities pay $250 to submit an Application of Authority (Division of State) Your documents can be submitted online or by mail.
Are New York LLCs required to file an annual report
New York LLCs are required to file a biennial report every two years. The fee is $9
What do I need to do to publicize my new LLC?
All New York LLCs must post ads in at least two local newspapers within 120 days of their formation. Within 120 days of forming your LLC, you must publish the ads and provide proof of publication.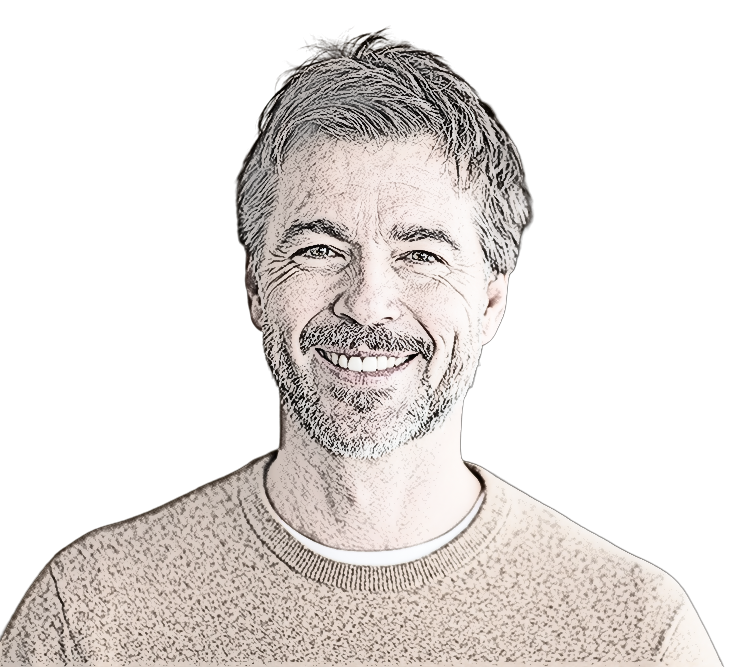 Brian Wilson is the content manager and founder of LLC Radar.
Brian grew up in North Texas, just outside of Dallas, and has a bachelor's degree in business journalism from Southern Methodist University. Since graduating from SMU, Brian has gained over 10 years of experience in business writing for several online publications.
Brian resides in Plano, Texas and he can be reached by email:   info@llcradar.com
Phone: 972-776-4050