How to Form an LLC in Nebraska (NE LLC 2023)
Forming a Limited Liability Company (LLC) in Nebraska is an easy process, but it involves a few steps. 
Start a Nebraska LLC for $0
+ state fee
To form an LLC in Nebraska for free + state fee, we have listed 3 options to consider: 
You can go online and visit the Nebraska Secretary of State's website and do it yourself or you can use the 'free' service from Incfile or ZenBusiness.
Want to Keep Things More Private? 
Northwest $39

+ state fee  'Privacy by Default'
Our Top 3 Recommended Services
Northwest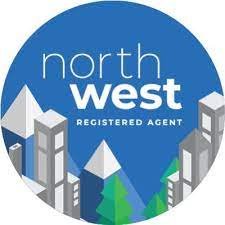 Northwest R.A.
Trusted by 3 Million Clients
Registered Agent (Included)
Virtual Office, Business Phone
Incfile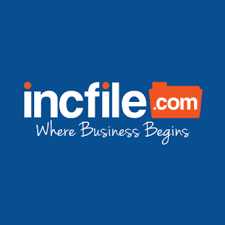 Incfile
1 Million+ Businesses Formed
Registered Agent First Year Free
ZenBusiness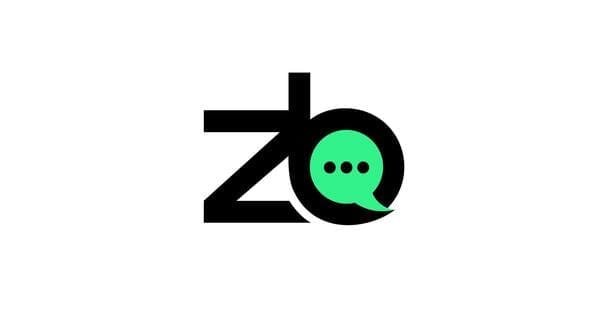 ZenBusiness
300,000+ Businesses Formed
Forming an LLC in Nebraska for $0 (DIY Summary)
Here's a brief step-by-step guide to help you through the DIY process, along with relevant links to official resources: 
If you're considering starting a business in Nebraska, forming a Limited Liability Company (LLC) can offer numerous benefits.
An LLC provides personal liability protection for its owners, known as members while offering flexibility in management and tax advantages.
To help you navigate the process, here is a step-by-step guide to forming an LLC in Nebraska.
Step 1: Choose a Name for Your LLC
Selecting a unique and distinguishable name is essential for your LLC.
It should comply with Nebraska's naming requirements, which include using the terms "Limited Liability Company," "LLC," or "L.L.C." in the name.
Ensure the name is not already registered by conducting a search on the Nebraska Secretary of State's business entity database.
You can access the database and perform your search here.
Step 2: Appoint a Nebraska Registered Agent
All Nebraska LLCs are required to have a registered agent who acts as a point of contact for legal documents and official notices on behalf of the company.
The registered agent must have a physical address in Nebraska, and they can be an individual resident or a business entity authorized to conduct business in the state.
If you need assistance finding a registered agent, you can use online services that offer registered agent services.
Step 3: File Articles of Organization
To formally create your LLC, you need to file the Articles of Organization with the Nebraska Secretary of State.
The articles contain essential information about your business, including the LLC's name, registered agent details, and the duration of the LLC (which is typically perpetual).
You can submit the articles online or by mail. For detailed instructions and the necessary forms, visit the Nebraska Secretary of State's website here.
Step 4: Create an LLC Operating Agreement
Although not required by the state, having an operating agreement is highly recommended for LLCs.
This agreement outlines the internal operations and management structure of your LLC, including the roles and responsibilities of members, profit distribution, and procedures for decision-making.
Creating an operating agreement helps establish clear guidelines, minimizes disputes, and protects your limited liability status.
Step 5: Obtain an Employer Identification Number (EIN)
An Employer Identification Number (EIN) is necessary if you plan to hire employees or if your LLC has multiple members.
You can obtain an EIN from the Internal Revenue Service (IRS) at no cost.
Applying for an EIN can be done online through the IRS website here.
Step 6: Comply with Additional Requirements
Depending on your specific business activities and location, you may need to fulfill additional requirements.
For example, if your LLC engages in certain regulated professions or trades, you might need to obtain specific licenses or permits.
Local government offices and professional licensing boards can provide guidance on any industry-specific requirements you may need to meet.
Step 7: Fulfill Ongoing Obligations
After forming your LLC, there are ongoing obligations to maintain its legal status.
You'll need to file an Annual Report with the Nebraska Secretary of State each year, paying the associated fee. The report provides updated information about your LLC, such as its principal address and members.
Additionally, you must comply with all federal, state, and local tax requirements, including filing income tax returns and, if applicable, sales tax returns.
By following these step-by-step instructions, you'll be well on your way to forming an LLC in Nebraska.
Remember, consulting with an attorney or a business professional experienced in forming LLCs is always a wise decision to ensure compliance with all legal requirements and to make informed decisions for your business's success.
Disclaimer: This article provides general information and should not be considered legal advice. For personalized advice and assistance, consult a qualified attorney or professional.
Extended Version
Although starting a business in Nebraska is exciting, it can also be overwhelming. The Secretary of State will be your first step in setting up your business entity.
The limited liability company (LLC) is a popular type of business entity. An LLC allows owners (members), to reduce their liability exposure while still allowing them flexibility in taxation and management.
This guide will help you to navigate the steps to register an LLC in Nebraska. Continue reading to find out what you need to know.
If you want to use an LLC service, visit our list of the best LLC services in Nebraska.
Establishing an LLC in Nebraska
You don't have to spend a lot of time or money to set up your LLC in Nebraska. Here are some tips to make the process more efficient.
Check Name Availability
The Secretary of State will need to verify the name you wish to use for your LLC. Two businesses cannot be registered in Nebraska with the same name.
To perform a preliminary search, you can use the online name search tool. For an official name availability check, email a written request to the Secretary of State's office at sos.corp@nebraska.gov You can also fax your request to (402) 471-3666 or mail it to the Secretary of State's Office, Business Services Division, P.O. Box 94608, Lincoln NE 68509.
When you decide on the name for your LLC, make sure to include "limited liability corporation" or "limited company" (or an acceptable abbreviation like "LLC") in the name. This is required by law.
By completing the Application to Reservation of Limited Liability Company Name with the Secretary of State, names can be reserved for up to 120 days. Name reservations can be made for $30.
Choose a Registered Agent
Registered agents are integral to your business as they are responsible for receiving important legal and official documents. Nebraska requires that all LLCs have a registered agent. Nebraska residents must have a physical address and be able to receive documents, such as lawsuit filings, from registered agents.
The named registered agent can be a local LLC member. A registered agent can also be hired. It costs between $50 and $300 each year.
Domain Name Reserved
To ensure that your domain name is online, register it as soon as you can. Marketing experts recommend choosing a name that is consistent with your company's name or tagline. It doesn't mean you have to create a website immediately. However, it is important that you purchase the domain right away so no one else can use it.
Register Your Nebraska LLC
The Nebraska Secretary of State does not require you to fill out any form in order to create a new LLC. You must file a Certificate of Organization. This document is what creates the LLC. The LLC's name, address, registered agent's names and addresses must be included in this document. It also should list any professional services that it is legally allowed to perform in Nebraska. A member or employee can license the company to offer professional services. The document should be signed by the member.
The cost of a Certificate of Organization filing is $100 online and $110 paper. The form can be sent by post or uploaded online. Most online filings are processed in one to two days.
After you have created your LLC, you must publish a notice near the office in a local legal newspaper. You must publish the notice for at least three consecutive weeks. The Secretary of State will then require you to submit proof of publication.
After You Form Your Nebraska LLC
After you have filed the Certificate of Organization you will need to follow the next steps in order to formalize the business.
Make an Operating Agreement
For your corporation, create a record-keeping folder. This binder will contain all state-approved documents and any minutes of company meetings. The operating agreement should be the first document you put in the record-keeping binder.
The operating agreement is a document which outlines the roles of members, determines the company's management and lists any contributions. It helps prevent confusion among members as to who is responsible for what. It helps to define the purpose of the business.
Register for an Employer Identification Number (EIN).
For tax purposes, most LLCs pass the income to their members. However, an EIN is required by the Internal Revenue Service (IRS) if there are more than one member of the LLC or employees. An EIN is a tax identification number you will need to file taxes, open tax accounts in your state and open a bank account for your business. You can get an EIN directly from the IRS.
Annual Reports
Each odd-numbered year, the LLC biennial report must reach the Secretary of State by April 1. If it is not received by June 2, the report is considered late. The report must be filed for $10
Correction of Filing Mistakes
It is possible that your LLC's Certificate of Organization needs to be amended. 
This can be done for several reasons, including updating public information, changing registered agents or changing information for compliance or auditing.
Online amendments are only $25 and $30 respectively. You can use the Amended Certificate of Organization Limited Liability Company form.
Drop the form at:
Capitol Office
1445 K Street
Suite 2300
Lincoln, NE 68508
Dissolving Your Nebraska LLC
You must close all tax and bank accounts when you dissolve a Nebraska business. The Secretary of State will then issue a Statement Of Dissolution Limited Liability company form. You can either file this form online or send it to the Secretary.
Most Frequently Asked Questions
What is the cost of a Nebraska LLC?
The state charges $100 for the Certificate of Organization. Annual reports are $25.
Is it possible to have an LLC approved in Nebraska in less than a year?
Although the filing office should take action within 1-2 business days after submission, approvals for mail-in applications can take up to 4 weeks. Online registration speeds up the process by cutting down on time to just four days
Is Nebraska required to have a business license?
The type of business you operate and the location where it is located will determine whether or not your company needs a license. Licenses are required for many industries. Your locality might have its own requirements for business licenses.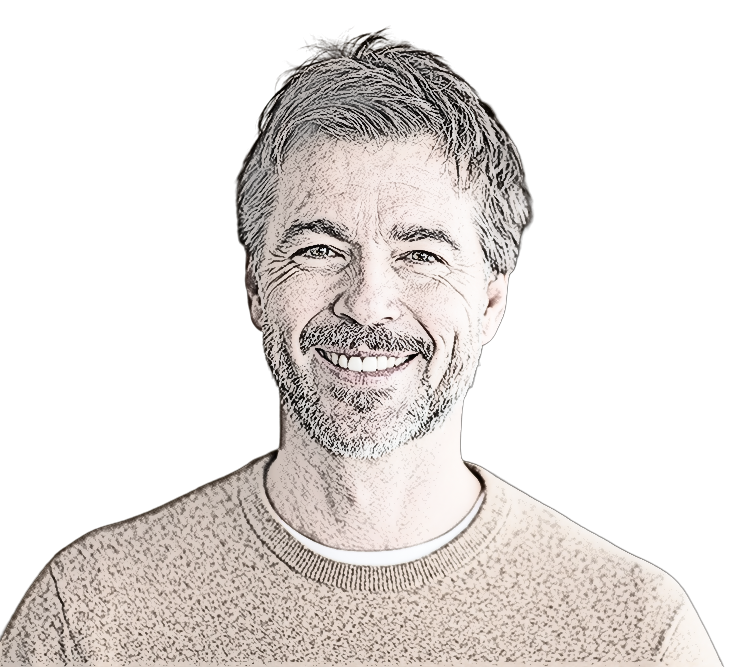 Brian Wilson is the content manager and founder of LLC Radar.
Brian grew up in North Texas, just outside of Dallas, and has a bachelor's degree in business journalism from Southern Methodist University. Since graduating from SMU, Brian has gained over 10 years of experience in business writing for several online publications.
Brian resides in Plano, Texas and he can be reached by email:   info@llcradar.com
Phone: 972-776-4050