In Texas, when forming an LLC or corporation, the business owner must choose a registered agent, and that agent must be publicly recorded with the Texas Secretary of State.
These are my 4 picks for the best registered agents in Texas
---
Northwest Registered Agent
Northwest charges $125 annually and is the only national service that scans all documents they receive as your agent. You will also receive personalized customer service that assigns an account representative to each client.

https://www.northwestregisteredagent.com


These are just a few top things I like about the Northwest.
You get a $100 discount per year if they are used for more than ten states or if you are the registered agent for more than 10 businesses.
Promises not to sell your personal information; stand behind their Privacy by default guarantee.
Use their LLC formation service to get a year of free registration as a registered agent. The service has a $39 cost tag. ($125 per annum will begin the second year).
Note: If you choose to use the Northwest business formation package, you will pay the $300 Texas filing fee and their service fee. This totals out to $339 for your first year.
---
ZenBusiness
Zen Business offers a $99 lower rate than Northwest but focuses more on making it easier and less stressful. Their outstanding customer service will be available to you, and you will have access to software that helps you track and file your annual reports.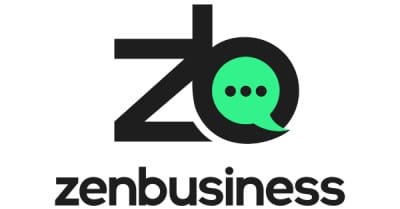 These are the top things I like about ZenBusiness:
You will receive more personal attention from smaller companies than you would get from larger ones
Zen Business allows you to register as an agent for $39 and state fees for the first year. This package is usually $119
One of the lowest annual a-la-carte registered agent prices at $99
Zen Business will help you to create your business. You'll need to pay $39 and the $300 Texas filing fee the first year. Your annual cost will increase to $119 per annum after that. If you only want registered agent service, it's $99 per annum.
---
Incfile
These are the most popular LLC and registered agent services, starting at $119/yr. They offer a great free LLC formation service if you don't have a business yet.

These are our top favorites for Incfile.
Only service that offers free business formation services and one year of registered agent service
Overwhelmingly positive customer feedback. A 4.8 satisfaction score across 13500+ reviews
In short, Incfile's "free" LLC formation is basic, and you just need to pay the $300 Texas filing fee.
---
LegalZoom
LegalZoom is another very popular option, which does almost the same but costs $299 per annum. I believe the more affordable registered agent services are better and cost less than the ones above.

LegalZoom may not be the most cost-effective service, but it does offer some great perks.
The largest national business service network
They offer comprehensive legal services so that they can be your one-stop source for all of your business and personal legal requirements.
The basic service for business formation costs $79 plus the state fees (a fair price).
---
What's a Texas registered agent?
A Texas registered agent can be an individual, company or professional service that receives legal mail, notices or documents (such service of process) for a business entity. They are also responsible for handling various state matters, such as annual reports, franchise taxes, and certificates of good standing. These sensitive documents are typically sent by certified mail or in person. This role is confidential and must be trusted by the person or company that has been chosen.
How can an owner choose a registered agent for Texas?
The business owner names a registered agent and lists their contact information on the company's certificate of incorporation or formation documents. The state law also requires that the chosen party consent to this role, and sign an declaring so. In order to avoid potential fees and other legal problems with the state, you must prove your consent. The consent form and formation documents must be sent to Austin's Secretary of State. You can also file online via sosdirect. These documents must be updated in case a business needs to change its registered agent.
What is the cost of a Texas registered agent service?
Texas will have different costs for registering agents. Costs vary depending on what services you want to use. The cost of basic services such as document scanning, mail forwarding and immediate notification can be as low as $50-75 per year. The cost for more assistance such as filing annual reports with state officials or handling franchise taxes will likely hover around $100-200.
Is it possible to be my own registered agent for Texas?
Yes. Texas business owners can list their company as the registered agent. This role is common, especially for owners who want to save money. However, it's important to look at other options.
What are the requirements for Texas registered agents?
A registered agent for the company can be either the business owner or an employee, friend, or family member. This role can be filled by another company such as a registered agent service. No matter what route a business owner takes, a Texas registered agent must meet the following requirements.
You must be at least 18 years old to become an adult
The address of the agent (which will serve as the registered office) must be a street address in Texas. It cannot be a P.O. Box or virtual office
Ensure that you are available for business during normal hours (Monday through Friday).
How to Choose a Texas Registered Agent Services
When choosing a registered agent service to represent your Texas business, there are several things you should consider.
The price of the service
Services offered
Use it quickly
The reputation of the company
Prices for registered agent services can vary greatly. Some companies offer a free registered agent service for the first year. Others charge a monthly or annual fee.
Price will be affected by the type of service you select. Some companies provide basic registration agent services, while others offer additional features such as document forwarding or compliance management.
Another important factor is the ease of use. A user-friendly platform is important so you can access your documents and manage your accounts.
You should also research the company's reputation. To get an idea of the service provided by the company, read online reviews and look at the Better Business Bureau (BBB).
---
My Methodology for Choosing the Best Texas Registered Agent
I evaluated many factors to determine the best Texas registered agent services. These included but were not limited to cost, features, and customer service. When ranking the top Texas registered agent services, I also considered the company's reputation and ease of use.
I also considered user experiences to determine if they lived up to the marketing claims. Then, I assigned each category weight and calculated an overall score.
Here is how I determined the best registered agents in Texas to help you form your LLC.
When it comes to researching information about Texas registered agent services, and comparing their respective packages, I've been there myself. It all started when I needed to find the best registered agent for my business website.
For my website to receive mail and process service, I needed a street address that was available during normal business hours. To keep my businesses in good standing before the Secretary of State, I needed compliance alerts.
In conversations with small business owners, entrepreneurs aspirants, and friends who own online businesses, I discovered that not everyone has the time or patience to search from website to site for the best Texas registered agent service provider. However, many required registration agents. They would rather choose the first registered agent available and pay less to avoid this frustrating process.
My knowledge helped me and my colleagues make informed decisions about Texas registered agent services. It surprised me that my advice would be trusted and make the business formation experience easier for many people who read my website.
How I Chose the Best Texas Registered Agents
I began with over 10 service providers. After a four-part screening process, I narrowed down the list to 4. I selected my top four best services based on my four key evaluation steps.
My First Step: Reviews
I began by reading and gathering reviews, the honest voices of thousands of people just like me. I was overwhelmed by reviews on Trustpilot, Facebook, and Better Business Bureau that would allow me to classify them according to different criteria (ease of use, affordability, customer service, privacy protection, taxes, fees, etc.).
I was able to identify obvious frauds and misleading offers.
My 2nd Step: Website Analysis
After I had eliminated illegitimate providers, I went on to examine the websites of the remaining corporations in order to gain a better understanding about what they stand for, and how authentic their advertising is.
I was particularly interested in the optimization of their products, services, customer support, company history, and any awards or recognitions they had received.
My 3rd Step: Talking with actual customers
Next, we had to talk with their users.
In order to be objective and impartial in my evaluation, my current and past clients used Texas registered agents. I also obtained first-hand accounts from them about their experiences using registered agent services.
My 4th Step: Talking with their Sales Teams
I talked to each company's sales staff to complete my research. After collecting all complaints, files, and reviews, I started asking tough questions about their failure to meet customer expectations.
Many companies will simply ignore negative reviews. Others will explain that they have incorporated feedback and improved their operations.
This was the last step that separated the average and the exceptional.
My Rating Aspects
Four key aspects influenced my selection for the best registered agent to represent your Texas LLC.
Aspect 1: I Checked the Services and Features
The company's service menu was the first and most important factor that I evaluated. Other factors such as cost and ease of use, customer support, etc. don't really matter if a company doesn't offer the required services that Texas registered agents expect. I reviewed the different companies as a shopper and consumer would.
My own needs for finding a good registered agent were considered. I asked myself, is this a registered agent service that I would be comfortable working with? Do they provide the features that I need for my business?
These were the aspects I considered:
Is the registered agent able to give you access to documents online? Or can you simply mail them to your Texas registered street address?
Is the registered agent able to alert you about compliance dates and filing deadlines for annual reports? Or does the registered agent only give your LLC or business a calendar?
Is there a privacy guarantee or insurance against identity theft provided by the registered agent?
Is the registered agent also able to provide a cheap LLC formation service, or is their LLC formation (limited liability company) their best product/service?
Is the registration agent responsible for filing and paying state fees?
You have the option of filing the change online or mailing the form.
Is the registered agent willing to accept the service of process?
Registered agents offering the most Texas registered agent services were ranked at the top, while those with fewer offerings were placed near the bottom or in the middle.
Aspect 2: I Checked the Pricing
While most people jump to the pricing, it is important to consider the product's value. This factor can vary greatly from one Texas registered agent to the next. For a good registered agent, expect to pay $125 to $299 per year. Brand names like LegalZoom charge $299 per year, but most people in the registered agent industry know that the best service and privacy is from Northwest, and they charge an affordable $125 per.
Aspect 3: I Checked the Ease of Use
Your time is valuable when you start a company or LLC here in Texas.
The ease of signing up was my next factor. The easiest, most efficient, and least intrusive systems rose quickly to the top of my list. If a company asked me to move from one document to another in a slow system, I gave them one of my lowest ranks.
Aspect 4: I Checked Their Customer Service and Support
All customers require support and assistance, no matter how easy, intuitive, and user-friendly a system may be. While not all business owners are tech-savvy, every Texas business owner should have a registered agent they can trust.
I considered customer service as the final factor when choosing the right agent to represent a business or LLC within Texas.
I assessed Texas registered agent services based on whether they could efficiently and quickly resolve customer problems with highly-trained and experienced representatives.
Texas registered agents are not required for small businesses or limited liability companies in Texas. They should be able to quickly answer your calls and provide generic answers.