How Much Does it Cost to Form an LLC in Texas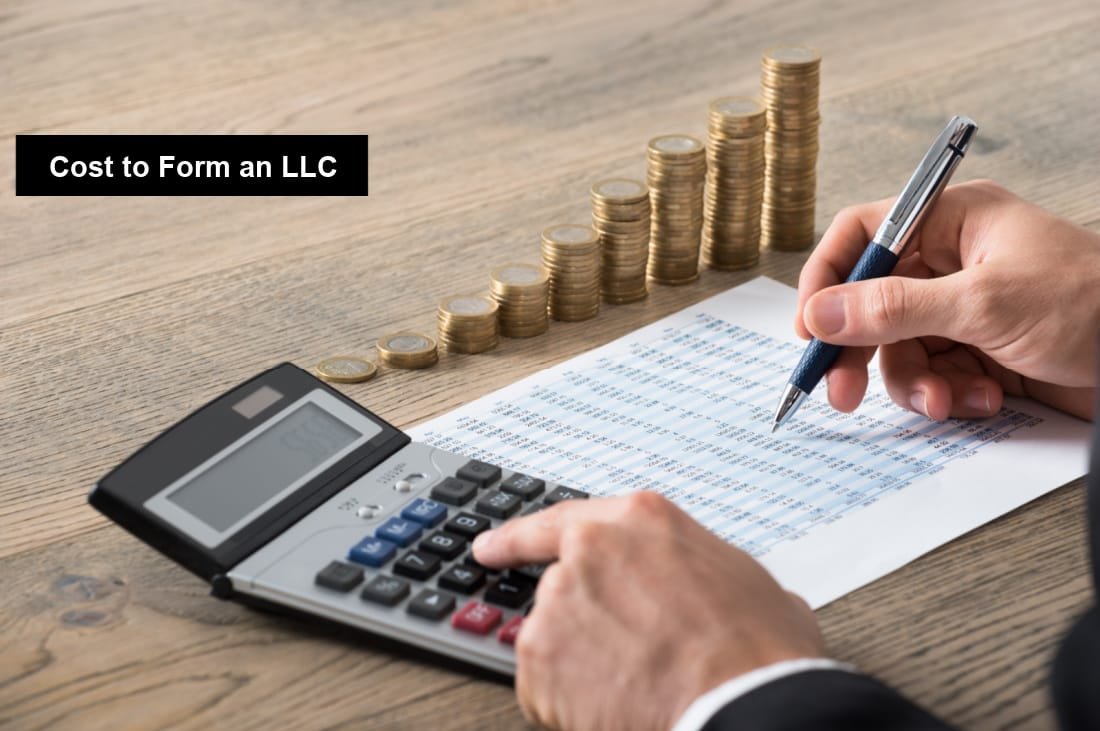 It cost $300 to create an LLC (limited liability company) in Texas. The LLC's Certificate of Formation is filed with the Texas Secretary of State.
Many factors affect the cost of an LLC. Non-profit and for-profit organizations have different rates. You must also pay proper licenses, permits, or other documentation fees. You must understand the costs associated with starting and maintaining an LLC within Texas.
Texas Limited Liability Company
To form a limited liability company (LLC), you must file a Certificate Of Formation (Form 205) with the Texas Secretary of State.
You must do these things before you file your Certificate of Formation.
Choose a name that suits your company and is not associated with any other entity.
The Internal Revenue Service will issue a federal employee identification number, EIN
Make a Texas LLC operating contract.
You can decide whether you want to be your own registered agent or hire a service.
For the LLC, open a bank account.
Get the proper business license and permit.
The Texas comptroller's Office will accept a Texas sales tax permit.
Find out the bylaws of your organization.
You will need to decide whether or not the LLC will be managed jointly by members.
Filing fees
Most LLCs pay $300 to file a Certificate Of Formation. Non-profit organizations pay $25. Some services may require additional fees. These are just a few examples.
$15 to process a certificate of withdrawal
$15 to file an acceptance of appointment (Form 401A) and consent (Form 412-A).
$25 rush orders
You can pay the state using money orders and personal checks. Any major credit card can be used to pay. For using a credit card, however, an additional 2.7 percent will be charged for filing fees.
Texas Annual Report Fee: No Charge
Texas requires LLCs to file annual reports with the Secretary of State.
This form can be submitted through the Texas Comptroller of Public Accounts website. This form is due May 15. Failure to file within the deadline period in Texas carries a $50 late penalty
Registered Agent Fee
You can be your registered agents in Texas, but a registered agent service will help you keep your company compliant and remind you of important filing deadlines to avoid paying late fees.
If you want to use an LLC service, visit our list of the best LLC services in Texas.
The Cost to Form a Foreign LLC in Texas
If your LLC is already registered in another state and you want to expand your business in Texas, you will need to register as a foreign LLC.
$750 is the cost to register a Texas foreign LLC. A Foreign Limited Liability Application can be filed in Texas to register a foreign LLC.
Texas LLC taxes
An LLC's federal income tax requirements depend on whether it is a corporation, single member LLC, or limited liability partner.
Texas requires LLCs to pay a franchise fee. An LLC's tax liability is determined by the total revenue of the business. Most businesses pay 0.75 percent tax. Wholesalers and retailers, however, pay 0.375 percent.
Since Texas doesn't have a personal income tax, most LLCs don't need to pay state income taxes. Even though LLCs with less than $1.13 million in gross revenue are not required to pay state income taxes, they still need to file a report. Texas has a 6.25 percent sales and uses tax. Many cities and municipalities add a 2 percent tax to their sales tax.
Each year, LLCs must submit a public and tax report to the Texas comptroller before May 15. This process can be complicated and requires the help of a certified public accountant. Before it can file the Texas franchise tax, the LLC must first file its federal taxes.
Late fees of $50 must be paid by LLCs if they miss the deadline for filing their franchise tax reports. An additional 5 percent must be paid if the LLC is more than 30 calendar days late and 10 percent if it is more than 30 calendar days late.
What is the average time it takes to start an LLC?
After all paperwork has been completed, LLCs may file the Certificate Of Formation via the Texas Secretary of State's website. You will receive an email confirmation that your LLC was formed when you submit your online application. This usually takes between 24 and 48 hours. This process can take between two and five days via the mail.
You can also file your paperwork in person at the Secretary-of-State building in Austin for faster service. The Secretary of State building in Austin can confirm that your LLC is formed. You can also have confirmation by mail.
Is a Texas LLC required to obtain a business license?
Although Texas does not have a state-level business license, it is important to be aware of small business licenses that may be available for your industry. Certain professions require occupational licenses. The following information must be included when applying for a business license:
Tax ID number
Information about insurance
Articles of organization or incorporation
Your mission
Many factors affect the cost of an LLC in Texas. It is important to know what you can expect. This will ensure that your application process goes smoothly.
Brian Wilson is the content manager and founder of LLC Radar.
Brian grew up in North Texas, just outside of Dallas, and has a bachelor's degree in business journalism from Southern Methodist University. Since graduating from SMU, Brian has gained over 10 years of experience in business writing for several online publications.
Brian resides in Plano, Texas and he can be reached by email:   info@llcradar.com
Phone: 972-776-4050