LegalZoom vs. Northwest Registered Agent: Comparison
LegalZoom vs. Northwest Registered Agent: Are you trying to find the best online incorporation service but not sure which one you should choose?
LegalZoom is an online legal services company with a variety of legal services. One of those services is online business formations.
Northwest Registered Agent's primary operations are business formation and registered agent services. They do not offer legal services or legal advice like LegalZoom does.
This comparison will show you the five major factors you need to consider when choosing between these two services. 
On each online incorporation platform, we reviewed and compared. Which option is better overall? We did mock signups on each service. We then evaluated both services based upon five key factors.
Comparing features and pricing will determine the overall value.
We researched their track records.
Evaluation of the quality and efficiency of customer service.
We evaluated their ordering process as well the ease of using their service.
We have reviewed the turnaround times for incorporating online.
Nevertheless, Northwest Registered Agent comes out on top as the better incorporation service, as you will see in our LegalZoom vs Northwest Registered Agent comparison.
LegalZoom has a more robust brand name but is much more expensive. Northwest is more reliable, has better customer support, has better features, has positive customer reviews, and has a lot of online customer reviews.
They are both top choices for anyone looking to create an LLC online.

Visit Northwest Registered Agent
https://www.northwestregisteredagent.com

Visit LegalZoom
https://www.legalzoom.com
LegalZoom vs. Northwest Registered Agent
Comparing Their Cheapest Formation Plan
LegalZoom = $79 + $249 = $328
Northwest  = $39 + $0.0  = $39
 
LegalZoom
Northwest Registered Agent
Notes
LLC Price
$0 + state fee
$39 + state fee
Northwest's filing fees cost $39 extra
Registered Agent Price
$249

For the first year, it's free $0.00

Then, $125 per year

Many LegalZoom clients say that it is difficult to cancel.
Approval Time
30 Business days unless otherwise agreed
3-5 business days (in most states)
Northwest is, on average, three weeks quicker
Google Reviews
LegalZoom is rated 3.7 stars
Northwest gets 4.5 stars
Northwest receives better reviews
Customer Support
They can be challenging to reach. Sometimes, they will try to sell you more products.
Industry experts who are willing to share their expertise. Friendly. No sales pitches.
Northwest provides better customer service. And no "pushy" salespeople.
Data Privacy
LegalZoom sells customer data.
Northwest never sells customer data.
 

Overall Pricing & Value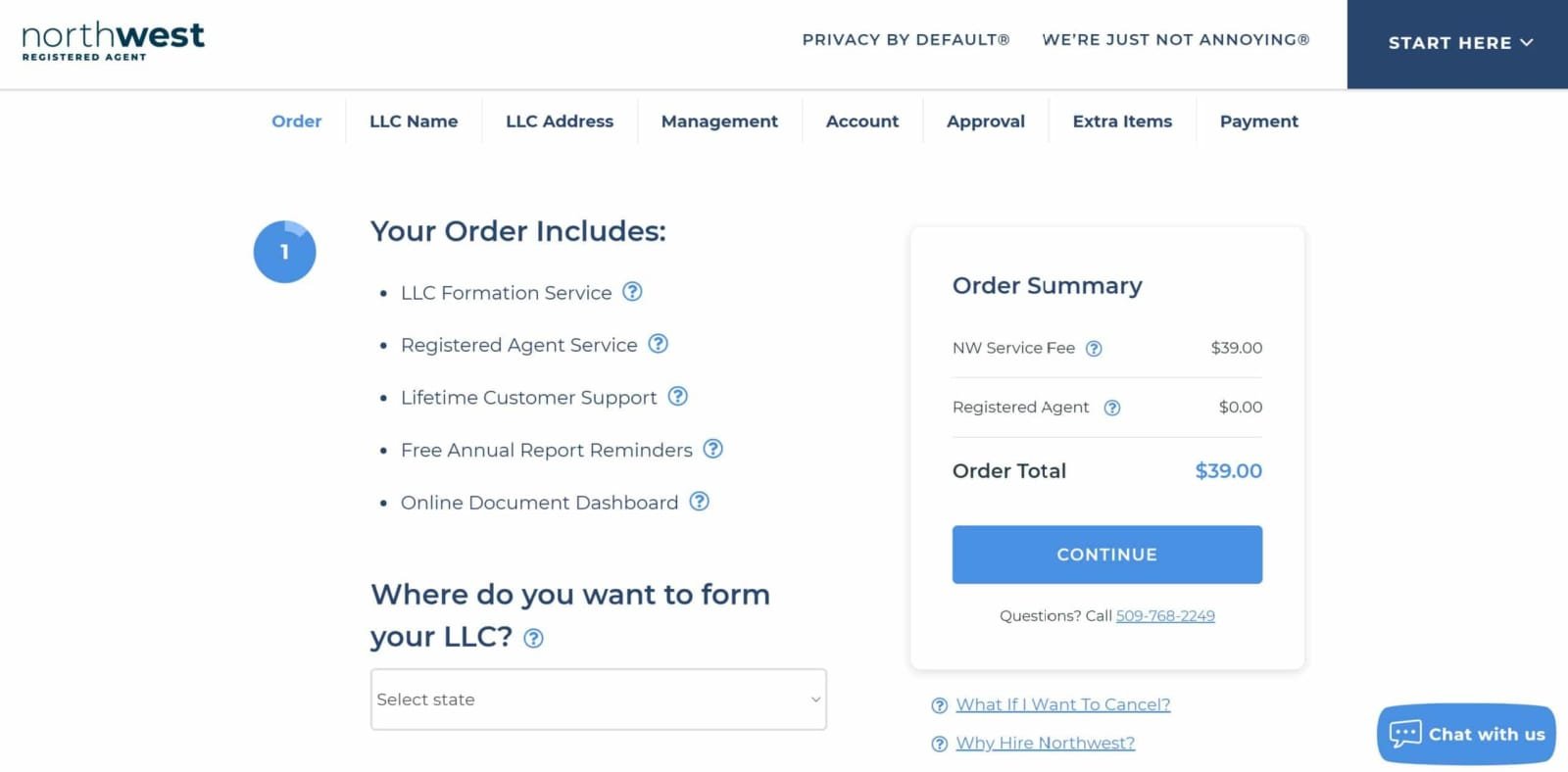 LegalZoom. LegalZoom has been a prevalent option for incorporation. But, it is not a better choice for their customers. LegalZoom does offer a $149 package, but it can be expensive and overwhelming to have so many upsells.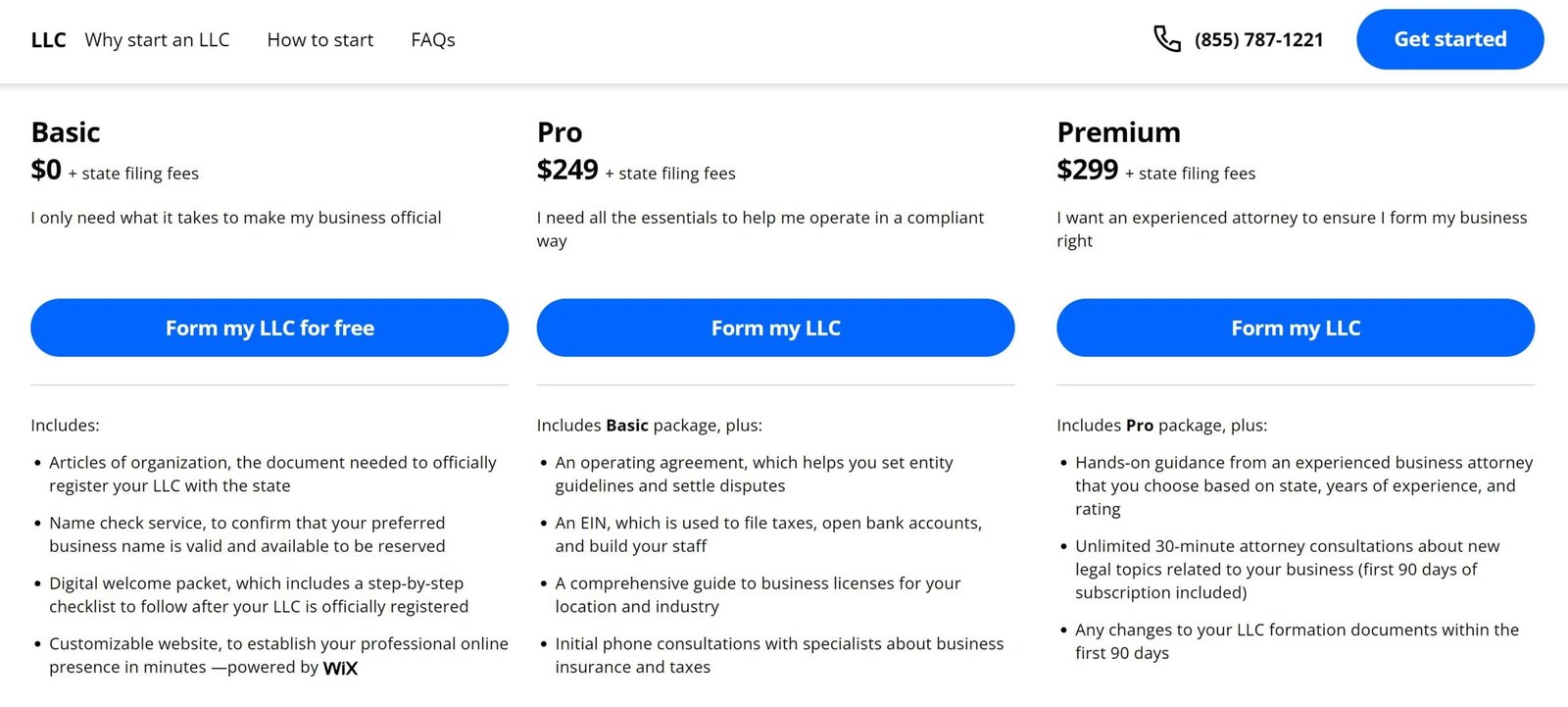 Additionally, the registered agent service is not included in their formation packages. It costs $159 to add one year to your incorporation order or $299 to purchase separately. Northwest: Northwest was ranked as the #1 option compared to the best LLC and incorporation services. 
Their cost is $39 less than many of their competition. However, their premium registered agents service includes a full calendar year, making their pricing even more appealing. Once the first year is over, the registered agent's service will renew at $125/year.
Northwest wins
Northwest's prices are lower than LegalZoom's. They also offer superior customer support and include a full one-year registration agent service with each business formation. This is a significant win for Northwest.
They can include more valuable features and keep LegalZoom's incorporation packages at a lower cost.  
LegalZoom BBB Reviews
Visit LegalZoom's BBB page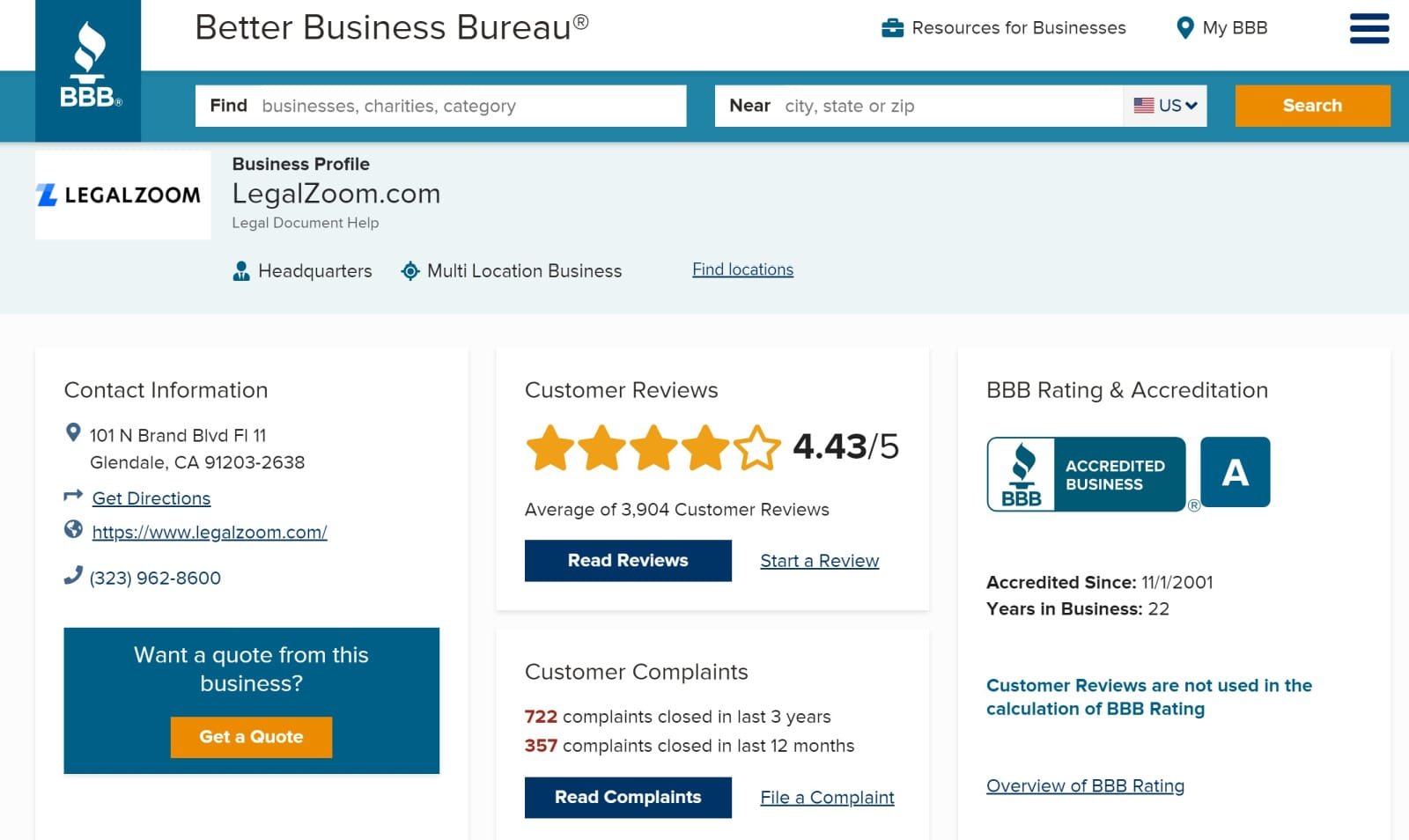 Northwest Registered Agent BBB
Visit Northwest Registered Agent's BBB page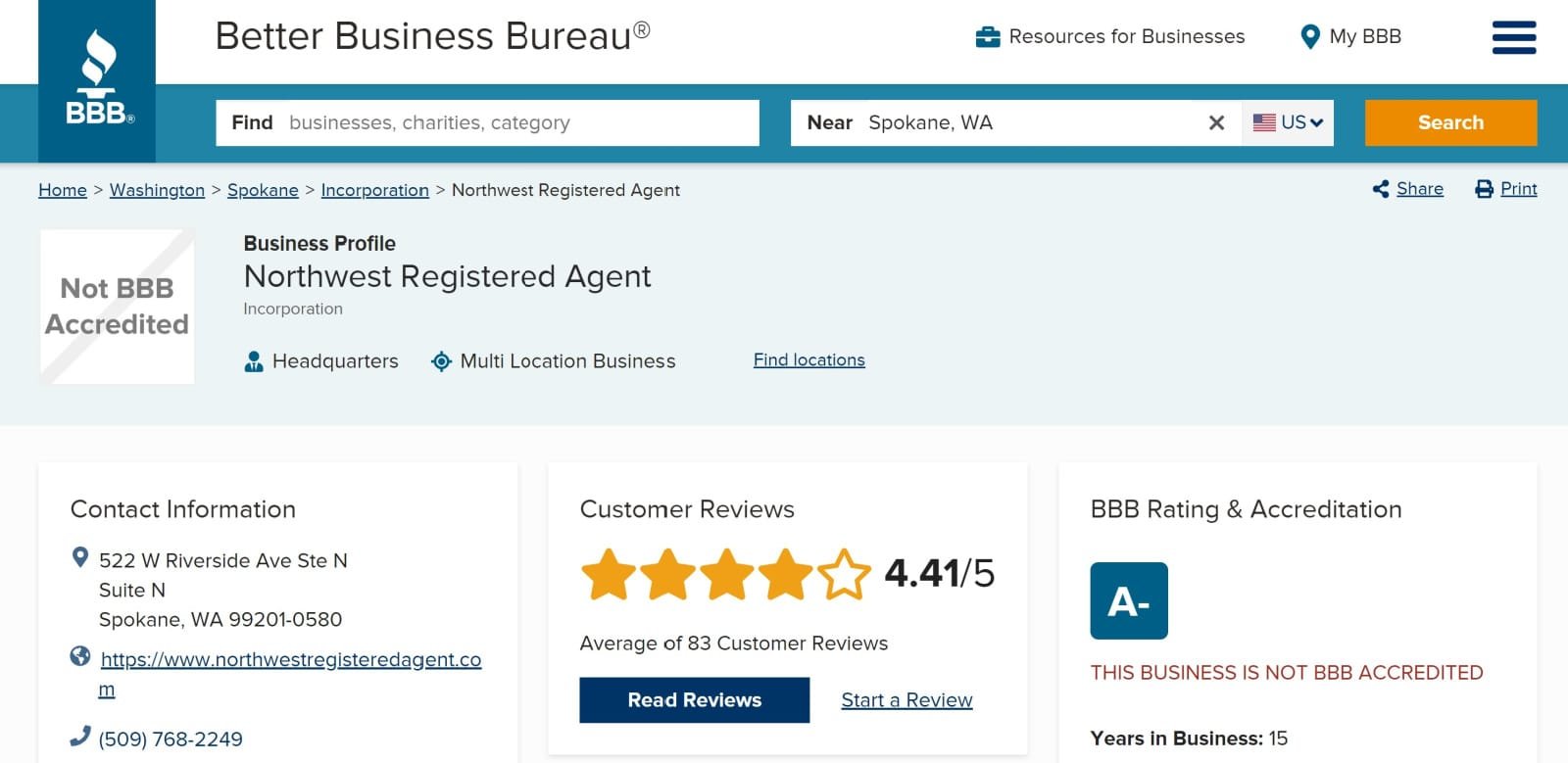 LegalZoom and Northwest Registered Agent have positive BBB reviews, LegalZoom has 3904 BBB reviews and Northwest just has 83 BBB reviews.
Company Track Record & Experience
LegalZoom:
LegalZoom has been serving 3.6 million customers since 1999. They have helped over one million companies be formed, despite not solely focusing on business formation. LegalZoom user reviews are available on several third-party sites. You will find many one-star ratings and equally many five-star reviews. This makes it a far more mixed bag than other companies.
Northwest:
Northwest was created in 1998. They have helped create over 2,000,000 businesses. Their site states that they currently collaborate with more than 200 new LLCs and corporations every day. We found a lot of positive reviews about the company online. They are aligned with Northwest's mission and values.
Northwest wins
Both companies have an average number of customers, and both have plenty of experience. LegalZoom's negative customer feedback is not bad, but Northwest has some advantages.  
Customer Service
LegalZoom:
LegalZoom is available via phone or email. We reached out to them twice using their email form, but they took over a week before receiving a response. We were merely thanked for our efforts, but they did not respond to our question. They answered all of our questions by phone. The representative was comprehensive in explaining our options. She then sent us an email with their direct contact number so that you could reach them directly with your questions. Although their customer service via telephone is excellent, online support could be more effective.
Northwest:
Northwest offers email and phone support. We tested their email service first. While it took nearly 24 hours to return an email, the response was thorough. The rep also went above and beyond checking that we had received an email reply. We also reached out to them by phone and received a similar level of service. The phone representative took the time and asked for information to get the most accurate answer.
Northwest wins
LegalZoom's customer support is excellent, but Northwest does a better job. Their Corporate Guide system, unlike LegalZoom's less personal approach, is highly personalized.  
Ease of use
LegalZoom:
LegalZoom has a unique feature that allows you to select your package option before applying. Instead, you have to enter your details first and then proceed through a series of costly upsells before choosing your formation package. 
It can make it a bit complicated, leading to incredibly high prices when you go through the order process to the package selection screen.
Northwest:
Northwest makes it easy to apply. The company only offers one package. This means that you need to enter your information and make a payment. It is that easy.
Northwest wins
Northwest is again victorious thanks to its straightforward and straightforward business formation service. But we don't love LegalZoom's backward system that allows you to choose your addons before you make any decisions about what you want. LegalZoom is known for its lack of upsells.  
Formation Speed
LegalZoom:
LegalZoom's turnaround times are different from most other companies. They do not depend on the state you are forming but on which package they order. Their most expensive package can deliver your final business formation documents within 7-10 working days. The cheaper packages will take 30 business days (six months).
Northwest:
You can select your state by using the dropdown menu. An estimated turnaround will appear on the screen. The expedited service is available in most states, and you will see two turnaround times on your order form.
Northwest wins
LegalZoom's turnaround times are often very long, so make sure you get their top-tier package. Northwest's turnarounds depend on your formation state and are much more user-friendly.
Conclusion
We believe it is a reasonably easy decision between LegalZoom, Northwest. Northwest provides registered agent and incorporation services for $39, whereas LegalZoom offers the same combination for $448. Their customer feedback and turnaround times are quicker, their customer support is outstanding, and their user-friendliness is simply unbeatable. Northwest is an exceptional choice for entrepreneurs looking to infuse a company.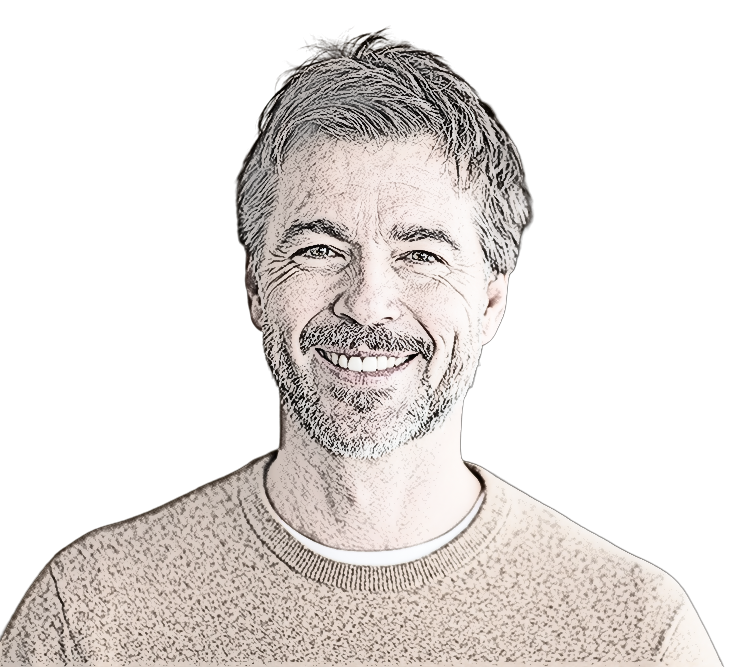 Brian Wilson is the content manager and founder of LLC Radar.
Brian grew up in North Texas, just outside of Dallas, and has a bachelor's degree in business journalism from Southern Methodist University. Since graduating from SMU, Brian has gained over 10 years of experience in business writing for several online publications.
Brian resides in Plano, Texas and he can be reached by email:   info@llcradar.com
Phone: 972-776-4050