How to Form an LLC in Delaware for $0
Forming a Limited Liability Company (LLC) in Ohio is an easy process, but it involves a few steps. 
Start a Delaware LLC for $0
+ state fee
To form an LLC in Delaware for free + state fee, we have listed 3 options to consider: you can go online, visit the Delaware Secretary of State's website and do it yourself or you can use the 'free' basic service from Incfile or ZenBusiness.
Want to Keep Things More Private? 
Northwest $39

+ state fee  'Privacy by Default'
Our Top 3 Recommended Services
Northwest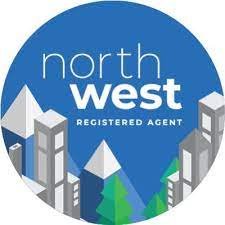 Northwest R.A.
Trusted by 3 Million Clients
Registered Agent (Included)
Incfile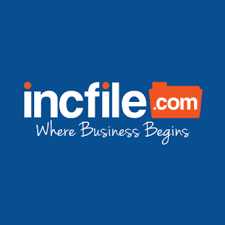 Incfile
1 Million+ Businesses Formed
Registered Agent Free 1/yr
ZenBusiness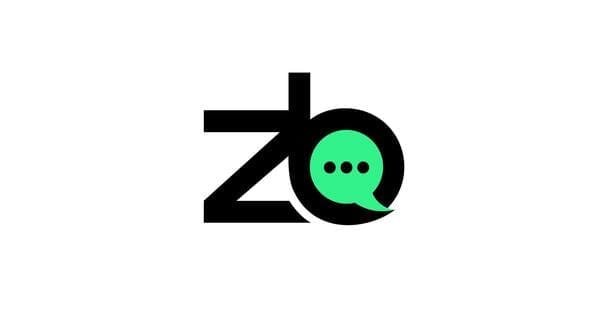 ZenBusiness
300,000+ Businesses Formed
Forming an LLC in Delaware for $0 (Summary)
Forming an LLC (Limited Liability Company) in Delaware by yourself involves several steps.
Delaware is a popular choice for forming an LLC due to its favorable business laws and the flexibility it offers to company owners.
Here are the steps to form an LLC in Delaware, along with relevant links.
Step 1: Delaware LLC Name Availability Search
Choose a Name for Your LLC Select a unique name for your LLC that complies with Delaware's naming requirements.
Delaware LLC Naming Requirements
The name must end with "Limited Liability Company" or an abbreviation like "LLC."
You can check the availability of your chosen name by conducting a name search on the Delaware Division of Corporations website.
Step 2: Appoint a Delaware Registered Agent
Select a registered agent to receive legal documents and official correspondence on behalf of your LLC in Delaware.
The registered agent must have a physical address in Delaware and be available during regular business hours.
You can hire a Delaware registered agent service or act as your own registered agent.
Step 3: Delaware LLC Certificate of Formation
File Certificate of Formation: Prepare and file the Certificate of Formation with the Delaware Division of Corporations.
This document includes information about your LLC, such as its name, registered agent, members, and purpose.
You can file the Certificate of Formation online through the Delaware Division of Corporations website or by mail.
Step 4: Create an LLC Operating Agreement
Although not required by Delaware law, it's advisable to create an operating agreement for your LLC.
This document outlines the ownership structure, LLC member responsibilities, decision-making processes, and financial matters of your LLC.
It helps establish clear guidelines and protects the interests of all LLC members.
Step 5: Obtain an Employer Identification Number (EIN)
Apply for an Employer Identification Number (EIN) from the Internal Revenue Service (IRS). This unique identifier is necessary for tax purposes and is required if you plan to hire employees or open a business bank account.
You can apply for an EIN online through the IRS website.
Step 6: Comply with Delaware Tax and Regulatory Requirements
Ensure compliance with all Delaware tax and regulatory requirements. Depending on the nature of your LLC's business activities, you may need to register for state and local taxes, obtain licenses or permits, and comply with any industry-specific regulations.
Resource Links:
Note: It's important to consult with a qualified attorney or business professional to ensure you follow all the necessary legal requirements and obtain personalized advice for your specific situation.
Delaware Business Tips
Forming an LLC in Delaware involves several key steps and considerations. To begin, you must complete the necessary paperwork and filings to form an LLC in Delaware.
Conducting a thorough Delaware LLC name search is crucial when starting a business to ensure that your desired business name is available and meets the state's requirements and get your Delaware entity name registered.
Additionally, drafting a Delaware LLC operating agreement is essential as it outlines the internal management structure and operational guidelines for your LLC.
While you have the option to be your own registered agent in Delaware, many entrepreneurs opt to enlist the services of professional registered agents for their expertise and convenience. The length of time it takes to get an LLC in Delaware can vary depending on various factors such as processing times and the complexity of your application.
Alongside the formation process, you'll need to obtain a Delaware Employer Identification Number (EIN) from the IRS, which is necessary for tax purposes. To streamline the process and ensure compliance, it is advisable to seek the assistance of the top-rated LLC services in Delaware and the best registered agents in Delaware, who can guide you through the process and handle the necessary documentation.
Lastly, if you ever need to change your Delaware registered agent or dissolve an LLC in Delaware, it's important to follow the state's dissolution procedures to conclude your business operations effectively.
---
Forming an LLC in Delaware – Extended Overview
To form a Delaware LLC, you'll need to file a Certificate of Formation with the Delaware Department of State, which costs $90. You can apply online or by mail.
The Certificate of Formation is the legal document that officially creates your Delaware limited liability company.
If you want to use an LLC service, visit our list of the best LLC services in Delaware.
Form an LLC in Delaware with these five steps:
Designate a Delaware Registered Agent
Get a Delaware Certificate Of Formation
Make a Delaware LLC Operating Agreement
Apply for an EIN
How to Form an LLC in Delaware
This article will walk you through the basics of setting up an LLC in Delaware. First, you'll choose the name of your new business and appoint an agent. After you have these, you can file the Certificate of Formation in order to register your LLC with the state.
You can then create an LLC operating agreement that will govern the operation of your Delaware LLC. Also, obtain an Employer Identification Number from IRS. Other topics, such as obtaining your business license and registering to pay state taxes, will be covered.
We'll walk you through each step and show you how the services can cut through red tape so that you can enjoy the fun parts of starting your business.
These steps can be used to form a Delaware domestic LLC. Foreign LLCs, which are those that were formed in another country, will need to follow a different process.
This page will provide you with all the necessary steps to look up an LLC in Delaware, draft a Delaware LLC operating agreement, and answer questions like, can I be my own registered agent in Delaware? and how long does it take to get a Delaware LLC? and ensure your Delaware LLC is properly formed.
Delaware Business Resources
Step 1: Name your Delaware LLC
Choose a name for your LLC in Delaware. Naming your company can be fun. You might already have a name in mind. You'll still need to adhere to Delaware's naming guidelines.

Delaware LLC Name Availability

| | |
| --- | --- |
| Name Search | Delaware Department of State- Division of Corporations |
| Name Reservation | Optional |
| Suffix: | Shall contain "Limited Liability Company", or the abbreviation L.L.C." Oder the designation "LLC". |
Your name must be unique in Delaware. This means that it cannot be used by any other business. It must be distinct from any Delaware company to avoid confusion. Visit our Delaware Business EntitySearch page to find out if your desired Delaware LLC name is available.

Will my filing be rejected due to the name I choose?

Yes, it's possible, and it can happen.
One of the main reasons LLC applications are denied is because you don't follow the Delaware naming guidelines. Although you can apply again with a different name (or resubmit), rejections will slow down the process.
Name reservation and formation services are available to help you find the right name for you. This will save you time and money.
Reservation of Business Name

Although it is not necessary, you should consider reserving the name once you have chosen it. This will ensure that no one else uses it before your company is formed. Delaware permits you to reserve names for up to 120-days by filing an Application for Reservation Of Limited Liability Company Name.

Choose a designator

A designator is a group of words or abbreviations which are added to certain business names, such as "limited liability corporation" or "Inc." Your LLC must include the designations "limited liability company," "LLC", or "L.L.C."

Other Naming Regulations

There are other considerations that you should consider when naming your LLC:
Using the term "bank" or any variant thereof is illegal.
The name of a manager or member can be used in the business name.
Unlike other states, you are allowed to use the following words or their abbreviations in your LLC's title: "Company," "Association," "Club," and "Foundation," respectively.
These restrictions should be kept in mind as you create your LLC.
Does your Delaware LLC name have a website domain?

It is important to consider the availability of the LLC name on the internet when choosing a name. A business name that you like and is also available as a URL will give you a website that is easier to find for marketing purposes.
You can also check which social media handles are currently available. Businesses market on platforms such as Facebook, Instagram, and Pinterest. Getting the right social media handles for your online marketing is important.

Register domain name for your Delaware LLC

It's a good idea to consider whether you can get a matching domain name when creating an LLC name. Your future company's website will be easy to find online. A strong URL is essential for any business.
Search for trademark registrations

Your Delaware LLC name approval does not mean that you are in good standing. You might already have a trademark for the name you choose.
Trademarks can be registered at both the state and federal levels. To check if your company name has been trademarked at the federal stage, you can visit the U.S. Patent and Trademark Office Website.
Contact the Delaware Division of Corporations (302) 739-3073 to find out if your name has been trademarked at the local level. You can also try searching the name on Google and browsing phone directories looking for similar names. You could also consider hiring a trademark attorney to help you get the details right.
A trademark can be obtained by you. A federal trademark can be too expensive and time-consuming for small businesses. However, a state trademark is easier to use. Although it is only valid within the state, it is less costly and easier to obtain.
Register your state trademark with the State of Delaware Application For Registration of Trademarks or Service Marks.

How to file a DBA in Delaware

You will need a DBA to operate your business in Delaware if you are planning to use a different name than the Delaware LLC's legal title. An LLC may use a DBA (Doing Business As) name to market new products or stores under a different name.
You will need to fill out the Registration of Trade, Business and Fictitious name Certificate if you are interested in a DBA. It must be notarized and submitted in every county where you intend to do business. This will require a small filing fee.
Step 2: Designate a Delaware Registered Agent
Designate an agent for your Delaware LLC. The primary function of a Delaware registered agent is to receive official state correspondence and legal documents (such as notices of lawsuits), on your behalf.

What happens if my Delaware registered agent isn't available or isn't found?

It might seem simple to act as your Delaware registered agent or appoint a friend or family member as your agent. Consider what might happen if the state or a process server is unable or unwilling to locate you or your agent.
If you or your appointee are not in the office (for instance, on vacation, sick, etc.), this can happen when they attempt to reach the agent. This can also occur if the agent leaves or moves and you forget to update the state with your paperwork.
Failure to register an agent can result in Delaware dissolving your LLC and you losing your liability protection, which was most likely the reason you created the LLC.
A process server might not be able to locate you in time to notify you about a lawsuit. This is another scary possibility. A court case against you could be filed without you knowing.
Registered agents must be available during business hours to receive certain notices, such as subpoenas, in person and relay them back to business owners. The agent cannot provide financial or legal advice. A registered agent must:
Delaware residents or entities authorized to do business within the state of Delaware
A physical address is required in Delaware, which is called the "registered Office". Boxes are not permitted
During normal business hours, be available in person
Delaware, unlike many other states, allows LLCs to register their own agents.
Many business owners believe they should be serving in this role for their company. They also use their primary address as their registered office address. This approach can have unintended consequences such as a process serve to show up at your office with court papers and clients.
Step 3: Get a Delaware Certificate Of Formation
Fill out and submit your Certificate of Formation. Once approved, this document is known as the Articles of Organization.
Online filing of your Certificate of Formation can be done with the Delaware Division of Corporations, but not the Delaware Secretary of State. You can also fax or mail your paperwork. At the time of writing, the filing fee is $90.
Many people find filing official documents such as these difficult and intimidating. This is why we are here. Our business formation programs let professionals take care of the filing so it is done right the first time.

What information is required for my Certificate Of Formation?

The Delaware Division of Corporations offers a PDF fillable for the Certificate of Formation on their website. The Delaware Division of Corporations asks that you include the following information.
Your LLC's full name in Delaware
Your registered agent's name and address
Signature of the authorized person to sign for the LLC. Below the signature, the name of the authorized person must be written or typed clearly.
You must also include a cover letter from the Division of Corporations. This can be downloaded from their website. The documents can be submitted via their Document Upload Service or post. The filing fee must be paid at the time you file.

How long does it take to process?

The Division of Corporations website does not commit to a specific timeframe for processing your Certificate of Formation. The website states that times may vary depending on the volume of work being done at the time. To get an estimate, you can call them at (302)739-3073 option 2. Online submissions are generally faster than those sent by mail.
Delaware offers several options to expedite your process if you need it urgently. You can get your Certificate of Formation processed within two hours or one hour, depending on your available money. The Division of Corporations website has the most current fee schedule.
Once your Certificate of Formation has been approved, you will receive a stamped "Filed" copy of the submitted document. A certified copy can be requested for a fee.
Modifying the Certificate of Formation

Only one Certification of Formation is required. You only need to file your Certificate of Formation once.
Step 4: Create a Delaware Operating Agreement
It establishes the rules and procedures for the LLC, including how it will be managed, who owns it, what percentage of each member, how profits will be split, and other details.
An operating agreement may allow you to:
Clearly indicating each member's powers and privileges will help to prevent and resolve conflicts between them
Customize your business's procedures and rules to meet your LLC's needs, expectations, and interests.
Define the management structure of your LLC
Plan for what to do if a member is incapacitated or leaves.
Establish the rules for inviting new members to the company
Separate your business and your personal assets to provide additional protection against legal liability.
These are the reasons we consider operating agreements an integral part of LLC formation.

Do I have to sign an operating agreement for a single-member LLC?

You might believe that most of the terms in your operating agreement are meant to prevent disputes among LLC members. However, one is not necessary for a single-member LLC. Your operating agreement may be useful to potential investors and future business partners.
Some banks won't allow you to open a bank account for your business without one. An operating agreement will outline what happens to the business in case you become disabled or die.
Sometimes, an LLC owner will be taken to court by someone trying to prove that they are one entity. This allows them to pursue the owner's personal assets. An operating agreement is a way to show the court that the LLC owner and LLC are distinct if that happens.
Step 5: Apply for an EIN
Register with the Federal Government and obtain an EIN (Electronic Tax Identification Number) from the Internal Revenue Service. You will need an EIN (Electronic Tax Identification Number) for tax purposes.
| | |
| --- | --- |
| Agency: | Internal Revenue Service |
| Form: | IRS SS-4 |
| Filing Method | Mail, phone, or Online. |
| IRS fee | $0 |
| Turnaround: | Instantly online or by phone 4 business day by fax. 4-5 weeks by mail |
| Notes: | The IRS website can only be accessed during specific hours. Print your EIN before you close the session. For additional guidance, refer to IRS Publi 1635: Understanding Your. |
An EIN can be described as a Social Security number for your company. It allows you to hire employees and apply for a bank account. You can also pay taxes.
Although you can obtain your Delaware LLC's EIN online, by mail or fax, we can help you avoid having to deal with the IRS. The EIN service eliminates the need to deal with the Internal Revenue Service.
Register with the Delaware Division of Revenue

You must register your Delaware business with the Division of Revenue to apply for a business license.
Delaware LLC – Pros and Cons
Delaware does not have a sales tax if you have ever made any purchases in the state. The state's reputation as pro-business is due to a number of factors, including lower taxes, less exposure of business owners' personal information, and business-friendly legislation.
The Court of Chancery is also located in Delaware. This unique 215-year-old court has written most of U.S. corporate case law. Because the Delaware Court of Chancery does not use juries, cases involving business can be resolved much faster than in other states.
We explain this on our Delaware Benefits and Risks Page. However, small businesses outside of Delaware may not be able to reap the same benefits as larger corporations. Delaware is the most popular jurisdiction for publicly traded corporations that are listed on U.S stock exchanges. However, Delaware's corporate law website states, "for many small business entities, formation in Delaware where the corporation will do most its business may prove more cost-effective."
Benefits of LLCs in Delaware
A limited liability corporation (LLC), is a legal entity that combines elements of sole proprietorships and corporations. It acts as a corporation and provides limited liability protection for business owners. The LLC owners' personal assets are protected in the event of a lawsuit or if the business goes into default.
The LLC's profits, unlike a sole proprietorship, are not subject to tax at the business level before they are distributed to LLC owners (called "members") This avoids "double taxation", which is what traditional corporations do. The profits are both taxed at the personal and business levels. Additionally, LLCs require less paperwork but have greater flexibility regarding how they are run.
Delaware LLC Business Banking

After you have obtained an EIN, you can open a bank account for your business. Separate accounts for your business and personal banking are essential for tax planning.
If you are sued for the assets of your LLC and your personal assets, commingling funds can make it more difficult to pay your taxes.
Delaware LLC – FAQs
What is the cost of starting an LLC in Delaware?
To start an LLC in Delaware, there is a $90 state filing fee with the Delaware Department of State LLC.
Is there an annual fee for LLCs in Delaware?
An annual $300 Franchise Tax will be required by LLCs.
How long does it take to create an LLC in Delaware
The state of Delaware usually takes between 2 and 3 weeks to approve an LLC. However, expedited processing can be arranged for an additional fee.
Are you able to be your own registered agent in Delaware?
Anybody can be a registered agent provided they are at minimum 18 years old and live in the state. They also must be available during normal business hours to receive documents.
Do I need a business license if I own an LLC?
Sometimes it is believed that an LLC and a business license are one and the same. However, they are not. The business entity is also known as an LLC. It is the way the business is organized in order to do business. A business license allows you to legally operate.
What is a Foreign Limited Liability Company (FLLC)?
An LLC that is Delaware-based and has a Delaware foreign limited liability company is one that was established in another state but wishes to be physically active in Delaware. Being physically operational means that you have a physical presence such as an office or employee.
Related Posts
Get a Business License in  Delaware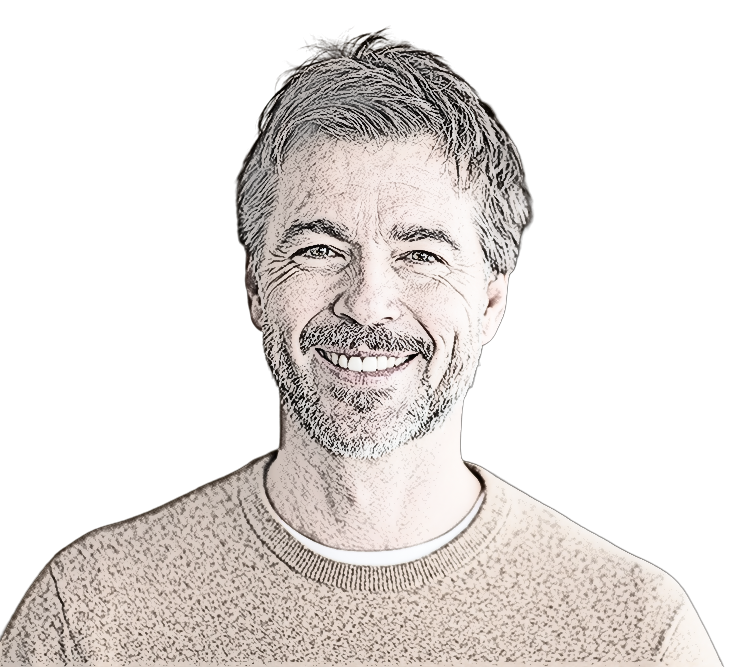 Brian Wilson is the content manager and founder of LLC Radar.
Brian grew up in North Texas, just outside of Dallas, and has a bachelor's degree in business journalism from Southern Methodist University. Since graduating from SMU, Brian has gained over 10 years of experience in business writing for several online publications.
Brian resides in Plano, Texas and he can be reached by email:   info@llcradar.com
Phone: 972-776-4050