How to Form an LLC in South Carolina (SC LLC 2023)
Forming a Limited Liability Company (LLC) in South Carolina is an easy process, but it involves a few steps. 
Start an South Carolina LLC for $0
+ state fee
To form an LLC in South Carolina for free + state fee, we have listed 3 options to consider: 
You can go online and visit the South Carolina Secretary of State's website and do it yourself or you can use the 'free' service from Incfile or ZenBusiness.
Want to Keep Things More Private? 
Northwest $39

+ state fee  'Privacy by Default'
Our Top 3 Recommended Services
Northwest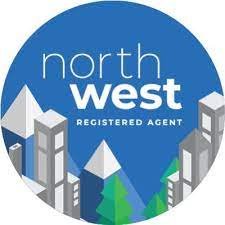 Northwest R.A.
Trusted by 3 Million Clients
Registered Agent (Included)
Virtual Office, Business Phone
Incfile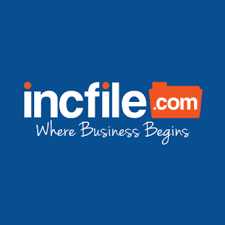 Incfile
1 Million+ Businesses Formed
Registered Agent First Year Free
ZenBusiness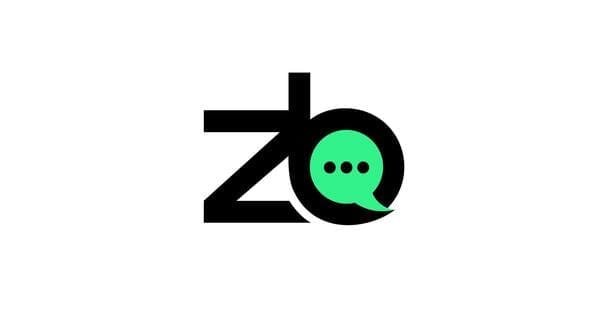 ZenBusiness
300,000+ Businesses Formed
Forming an LLC in South Carolina for $0 (DIY Summary)
Here's a brief step-by-step guide to help you through the DIY process, along with relevant links to official resources:
Forming a Limited Liability Company (LLC) in South Carolina offers numerous advantages for small businesses and entrepreneurs.
If you're considering starting an LLC in the Palmetto State, this SEO-optimized guide will walk you through the process step-by-step.
From choosing a unique name to filing the necessary paperwork, we'll cover everything you need to know. Let's dive in!
Step 1: Choose a Unique Name for Your LLC
The first step is selecting a unique name for your South Carolina LLC.
Your chosen name must comply with the state's naming requirements. It should include "Limited Liability Company" or an abbreviation like "LLC."
Conduct a name search through the South Carolina Secretary of State's online database to ensure your desired name is available.
Step 2: Appoint a Registered Agent in South Carolina
A registered agent is an individual or business entity responsible for receiving legal documents on behalf of your LLC.
Your registered agent must have a physical address within South Carolina. You can choose to be your own registered agent or hire a professional service.
Make sure to provide their name and address in your LLC formation documents.
Step 3: File South Carolina Articles of Organization
To legally establish your LLC, you need to file the Articles of Organization with the South Carolina Secretary of State.
You can file online or download the necessary forms and submit them by mail.
Pay the required filing fee and provide the requested information, including your LLC's name, registered agent details, and principal address.
Step 4: Create an Operating Agreement
Although not required by law, it's highly recommended to create an operating agreement for your LLC.
This internal document outlines the ownership structure, distribution of profits and losses, management responsibilities, and decision-making processes.
Having an operating agreement in place helps clarify the rights and obligations of all LLC members.
Step 5: Obtain an EIN
An Employer Identification Number (EIN) is a unique identifier issued by the Internal Revenue Service (IRS) to your LLC for tax purposes.
You'll need an EIN if your LLC has multiple members, hires employees or elects to be taxed as a corporation. You can apply for an EIN online through the IRS website at no cost.
Step 6: Comply with State and Local Requirements
After forming your LLC, you may need to fulfill additional requirements at the state and local levels. These may include obtaining business licenses, and permits, or complying with specific regulations applicable to your industry.
Check with the South Carolina Business One Stop website to understand and meet any additional obligations.
Step 7: Understand Ongoing Compliance
Obligations Maintaining your LLC's good standing requires ongoing compliance. In South Carolina, you must file an annual report with the Secretary of State and pay the associated fee.
The report ensures your company's information is up to date and confirms your LLC's continued existence. Missing the filing deadline can lead to penalties or dissolution.
Forming an LLC in South Carolina is an important step toward establishing a solid legal foundation for your business. For additional information and resources, refer to the following helpful links:
South Carolina Business Formation Tips
If you're ready to start an LLC in South Carolina, there are important steps and considerations to keep in mind. Begin by conducting an South Carolina entity name search to ensure that your desired business name is available for registration.
Once you've confirmed availability, and you've decide whether to be an LLC or S Corp, it's crucial to draft an South Carolina LLC operating agreement, which outlines the internal structure and operational guidelines of your LLC.
Consider utilizing a good LLC service in South Carolina to streamline the formation process and ensure compliance with all legal requirements. Decide if you plan to be your own registered agent. Engaging the services of the best registered agent services in South Carolina offers the advantage of efficient handling of important documents and legal notifications.
Don't forget to acquire a business license in South Carolina, adhering to the specific licensing requirements relevant to your industry and location, and when budgeting for LLC formation, consider the cost to start an LLC in South Carolina, which typically includes filing fees and any additional services you choose.
Finally, should the need arise, understanding how to close and dissolve an South Carolina LLC is vital for properly concluding your business operations. Seek guidance LLC professionals like Incfile's LLC dissolution service to navigate the dissolution process effectively, ensuring compliance with South Carolina state regulations.
Longer Version
Entrepreneurs are starting new businesses thanks to the generous PPP loans and grants. This guide will show you how to create an LLC in South Carolina. Here are some helpful tips and links that will help you complete the process.
If you want to use an LLC service, visit our list of the best LLC services in South Carolina.
Before you create an LLC in South Carolina
Before you can set up your South Carolina LLC, it is important to prepare. This will ensure that your request is successful and save you time and money. Before you register your business entity, here are some things to consider:
Is your preferred name for an LLC available?
Who will be your LLC's registered agents?
Is there a different set for foreign entities?
Before you move forward, it is important to answer as many questions possible. We did a bit of legwork to help answer the questions above.
Looking for a preferred LLC name?
To ensure that your business name is available for use, it's a good idea to perform a search before you settle on a name. After you have decided on a brand identity, submit a application in order to reserve a limited-liability company name. Foreign entities that have an existing name are also eligible to use this form. They must use a separate pseudonym.
You will need to submit two copies of your form and pay $25 for the fee. The right to register a business name grants you the right of forming a company using the name. However, it does not grant you exclusive rights to use that name in South Carolina. To register a service mark or state trademark, you will need to file separate paperwork and make the name yours.
It's a smart idea to research the availability of domain names as well as social media handles that match your chosen LLC name. Your business will be more memorable if you use your business name in all your marketing. Registering a domain now and creating social media accounts will ensure that you have the right social media names and website when you start marketing.
Appoint a Registered Agent
You will need to include a physical address and the name of your registered agent in South Carolina as part of your LLC registration paperwork. The registered agent receives legal correspondence for your company and forwards it on your behalf to your LLC. The agent must be at least 18 years old and a resident of South Carolina.
Either you or your LLC employee can act as agent. Or, you can hire a registered agents service.
You can expect to pay between $50-300 for a registered agent in South Carolina for your LLC. Ask questions and research the services they offer to make sure you are making the right choice for your company.
Setting Up Your South Carolina LLC
After you have completed the steps above, you can move on to forming your LLC. There are many ways to send your Articles of Organization, including multiple methods.
Online submission of documents. Online submissions are encouraged by the Secretary of State's website. This is because it will be faster and less likely that your request will be rejected. You can save your forms to continue the process later.
Completed forms should be sent to the Secretary for State's Office. Attn: Corporate Filings, 1205 Pendleton Street, Suite 525, Columbia, SC 29201
Two copies must be submitted when you complete physical documents. Make your check payable to the South Carolina Secretary Of State. Include a stamped, self-addressed return envelope.
Foreign entities will need to fill out a different form: the Application For a Certificate Of Authority To Transact Businesses. South Carolina charges $110 for both domestic and international entities.
What to do after setting up an LLC
After you have registered your LLC in South Carolina, you will need to take other important actions for the long-term and short term.
Register for an Employer Identification Number (EIN).
A majority of businesses have to obtain an EIN. It is sometimes called a Federal Tax Identification Number or Federal Employer Identification Number. If you are a sole proprietorship, your Social Security Number (SSN) can be used. An EIN may be more convenient to keep your SSN secure. EINs can be easily obtained from the official IRS website.
Examine for changes to annual requirements
South Carolina doesn't require LLCs to file annual reports as of this article. However, South Carolina may change its requirements regarding LLCs from time to time.
Make an LLC Operating Agreement
Operating agreements are crucial for establishing the foundation for your LLC's operation. Operating agreements include essential details such as member contributions, day-to-day operations and who manages the LLC. Although not necessary, an LLC operating agreement can be a great way to establish the ground rules for your company. This agreement is a great way for business partners to avoid potential disputes that could escalate into major legal issues.
An LLC operating agreement is often necessary to give your business legitimacy.
The South Carolina Secretary of State's website provides valuable information regarding the registration process as well as any additional obligations. Send a message via the website form, or call (803) 734-6217 if you have any other questions.
Most Frequently Asked Questions
What is an LLC?
A limited liability company combines the flexibility and ease of a sole proprietorship or partnership structure with the greater risk protection offered by a corporate structure. LLC owners, also known as "members", have limited liability. This means that their personal liability to the company is limited to what they have invested. It does not cover losses or debts beyond that amount.
Members of an LLC are subject to taxes by default. This is the same as for owners of a general partnership or sole proprietorship. This structure is commonly referred as a "pass through" tax structure. If the LLC meets certain criteria, it can choose to be taxed either as a C-corp (C-corp) or as an S-corp (S-corp). Small business owners prefer LLCs because of their simplicity and flexibility.
What is the cost of setting up an LLC in South Carolina?
Establishing a South Carolina LLC costs $110. Foreign LLCs must pay the same fee for a certificate of authority to transact in South Carolina.
What is the average time it takes to get an LLC approved for South Carolina?
Online filings are quicker than paper filings and can be approved within the same day or the next business day.
Is South Carolina taxing LLCs?
South Carolina doesn't impose a franchise fee on its businesses, unlike some other states. LLCs are generally taxed as "pass-through business entities" and are therefore not subject to corporate taxes (unless they elect to be taxed under C-corporation). LLC owners are subject to tax on their business profits in addition to personal income tax filings.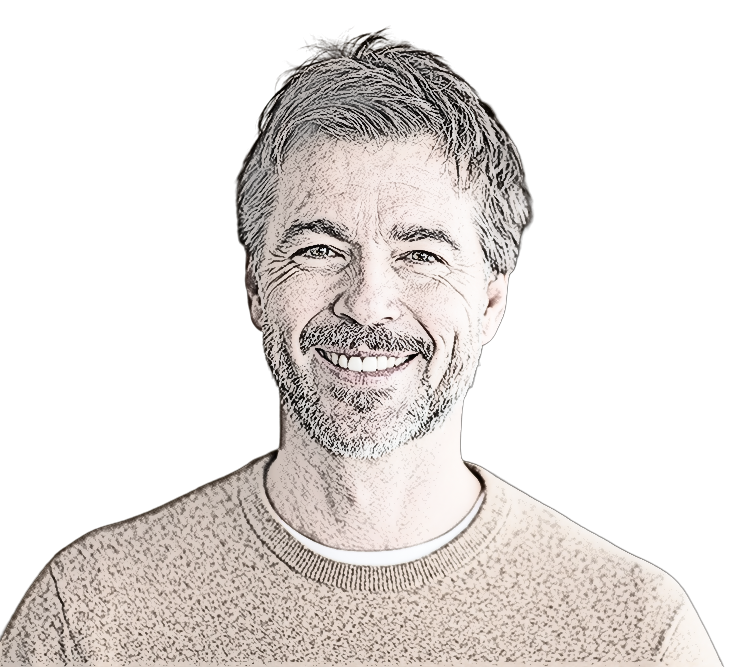 Brian Wilson is the content manager and founder of LLC Radar.
Brian grew up in North Texas, just outside of Dallas, and has a bachelor's degree in business journalism from Southern Methodist University. Since graduating from SMU, Brian has gained over 10 years of experience in business writing for several online publications.
Brian resides in Plano, Texas and he can be reached by email:   info@llcradar.com
Phone: 972-776-4050