How to Form an LLC in Ohio
Forming a Limited Liability Company (LLC) in Ohio is an easy process but it involves a few steps.
Start an Ohio LLC for $0
+ state fee
To form an LLC in Ohio for free + state fee, we have listed 3 options to consider: you can go online, visit the Secretary of State's website and do it yourself or you can use the 'free' basic service from Incfile or ZenBusiness.
DIY $0

+ state fee

Incfile $0

+ state fee

ZenBusiness $0

+ state fee
Want to Keep Things More Private? 
Northwest $39

+ state fee  'Privacy by Default'
Our Top 3 Recommended Services
Northwest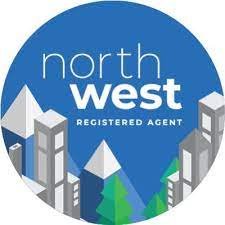 Northwest R.A.
Trusted by 3 Million Clients
Registered Agent (Included)
Incfile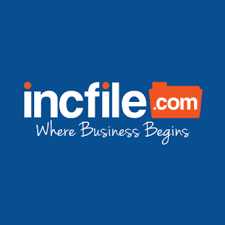 Incfile
1 Million+ Businesses Formed
Registered Agent Free 1/yr
ZenBusiness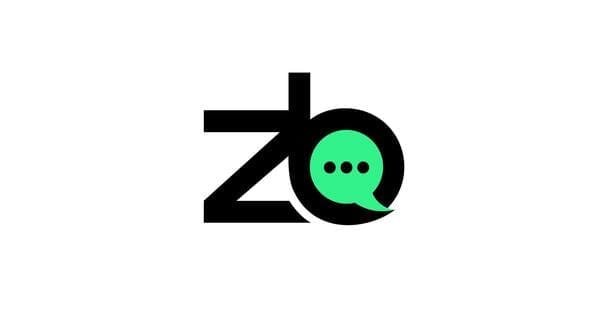 ZenBusiness
300,000+ Businesses Formed
Forming an LLC in Ohio for $0 (Summary)
Here's a brief step-by-step guide to help you through the DIY process, along with relevant links to official resources:
Choose a Name for Your LLC:

Select a unique and distinguishable name that complies with Ohio's naming requirements.
Check the availability of your chosen name using the Ohio Secretary of State's business search tool: Ohio Secretary of State Business Search.

Appoint an Ohio Registered Agent:

An LLC in Ohio must have a registered agent who can accept legal documents on behalf of the company.
The registered agent can be an individual resident of Ohio or a business entity authorized to conduct business in the state.

File Articles of Organization:

Prepare the Articles of Organization, which is the formal document required to create an LLC in Ohio.
You can file online using the Ohio Secretary of State's online filing system or submit a paper form by mail.
For online filing, visit the Ohio Secretary of State's website: Ohio Secretary of State Online Filing.

Pay the Filing Fee:

Include the filing fee along with your Articles of Organization. As of September 2021, the filing fee for an LLC in Ohio is $99.
The fee can be paid online or by including a check or money order with your filing.

Create an Operating Agreement:

Although not required by Ohio law, it is advisable to create an operating agreement for your LLC.
The operating agreement outlines the ownership structure, management responsibilities, and other important provisions of your LLC.
This agreement helps establish the internal rules and regulations of your business.

Obtain Required Permits and Licenses:

Depending on your business activities, you may need to obtain specific permits and licenses at the local, state, or federal level.
Visit the Ohio Business Gateway's website to search for permits and licenses applicable to your business: Ohio Business Gateway.
Ohio Business Entity Tips
If you're ready to start an LLC in Ohio, there are important steps and considerations to keep in mind. Begin by conducting an Ohio entity name search to ensure that your desired business name is available for registration.
Once you've confirmed availability, it's crucial to draft an Ohio LLC operating agreement, which outlines the internal structure and operational guidelines of your LLC. As you proceed, you have the option to act as your own registered agent in Ohio or enlist the services of a professional registered agent.
It's important to note that the time it can take to get an LLC in Ohio varies, but typically ranges from a few weeks to a few months. To expedite the process, gather all necessary information and promptly submit your filings. Additionally, obtaining an Employer Identification Number (EIN) for an Ohio LLC is crucial for tax purposes.
Consider utilizing a good LLC service in Ohio to streamline the formation process and ensure compliance with all legal requirements. Decide if you plan to be your own registered agent. Engaging the services of the best registered agent services in Ohio offers the advantage of efficient handling of important documents and legal notifications.
Don't forget to acquire a business license in Ohio, adhering to the specific licensing requirements relevant to your industry and location, and when budgeting for LLC formation, consider the cost to start an LLC in Ohio, which typically includes filing fees and any additional services you choose.
If you ever want to change your registered agent in Ohio check out our guide on that.
Finally, should the need arise, understanding how to close and dissolve an Ohio LLC is vital for properly concluding your business operations. Seek guidance LLC professionals like Incfile's LLC dissolution service to navigate the dissolution process effectively, ensuring compliance with Ohio state regulations.
Ohio LLC Extended Guide
It makes sense that more potential business owners are considering starting an LLC in Ohio as they seek to establish businesses throughout the state.
This guide will show you how to appoint a registered agent, draft an LLC operating agreement, and create an LLC in Ohio.
We will walk you through each step of the process and highlight important points. This guide will show you how to create an LLC in Ohio.
We will guide you step-by-step through the process and highlight important considerations.
If you want to use an LLC formation service, visit our list of the best LLC services in Ohio.
How to File for an Ohio LLC
Before you file any paperwork, some of the most important steps in LLC formation are taken. Here are some important details you should know before you form your LLC.
Research Your LLC Business Name
You must make your LLC name unique before you can open an LLC. New LLC names in Ohio must be distinct from any other trade or business names.
You can easily check availability using the official business search engine available on the Secretary-of-State website.
You can reserve the name up to 180 days if the name you desire is not yet available. Either you can fill out the online name reservation form or download and send Form 534B the Name Reservation form. The fee for either option is $39.
Select an Ohio Statutory Agent
Ohio law requires businesses to have a statutory representative, also known as a resident or registered agent. They are responsible for accepting official documents, including court documents and important letters from the state, on behalf of your LLC.
You can choose to be your own statutory agent, or to select another employee or member of the LLC. To qualify, the person must be at least 18 years old and have a physical address in Ohio.
You can also hire an outside company to act on behalf of your LLC as a statutory representative. The annual cost is typically between $100 and $200.
After you have completed these steps, you are ready to submit your LLC paperwork.
How to Get an LLC in Ohio
After you have taken care of your Ohio business name, and obtained a statutory agent you can proceed with the formal registration of your Ohio LLC.
Online registration of an Ohio LLC is possible. You can also submit Form610, Articles Of Organization for a Domestic Limited Liability Company. Out-of-state LLCs may register in Ohio online. No matter if the LLC is foreign or domestic, the filing fee is $99
You can file online at the Ohio Secretary Of State's filing portal. You can also download the documents and send them to P.O. Box 670, Columbus, Ohio 43216. Box 670, Columbus, Ohio 43216.
For faster service, please send the completed forms to P.O. Box 1390, Columbus, Ohio 43216. Two-day service is available at an additional $100 Additional fees may apply for faster processing.
What happens after you have set up your LLC?
After you have received confirmation that your Ohio LLC has been registered, you should now be focusing on its long-term stability. These are some additional tips to help you plan your Ohio LLC.
Rapidly correct any filing errors
It is possible to make one or more errors when you rush to file your LLC. You might have misspelled the business name or entered the wrong address.
You can correct any errors by submitting a Form 612 Certificate of Correction as soon as possible. The fee is $50.
You can also submit Form 521 if you wish to change your statutory agency. Changeover costs $25
Make an LLC Operating Agreement
The LLC operating agreement is the foundation of your business. It outlines what members and other stakeholders can expect from you going forward. No operating agreements are required by law.
These agreements can be used to dictate everything, from voting rights to day-to-day operations. These agreements can be used to make it easier for you to prove your company's legitimacy and maintain its good standing.
Register for an Employer Identification Number (EIN)
An EIN is required for most businesses. It can also be called a Federal Tax Identification Number, (FTIN), or Federal Employer Identification Number.
You don't need an EIN if you have a single-member LLC without employees; you can simply use your Social Security Number.
An EIN is a great way to protect your Social Security number from fraud and theft. EINs can be obtained through, the official IRS website.
Create a website and your social media accounts
It is never too late to start building your online brand presence. Many companies use social media platforms such as Facebook, Instagram and TikTok to reach new customers.
Customers also look for websites to learn more about companies before purchasing products or services.
You can build brand authority and reputation by purchasing a domain name and creating a social media account on at minimum one platform.
You can hire social media marketers and managers to expand your online presence if it isn't something you feel comfortable with.
Your Ohio LLC can be dissolved
You may need or want to dissolve your LLC in Ohio. You may want to dissolve the LLC or establish a domestic LLC elsewhere.
You can quickly dissolve the business by filing form 616. This form is available to foreign and domestic LLC owners. The associated filing fee of $50 is required.
LLC Formation Lawyers in Ohio
If your business is particularly complex, or if you don't mind spending $100s of dollars more and want the peace of mind that comes with having an experienced business attorney to form your business entity, you could hire a lawyer instead of a formation service.
Ohio Business Attorneys
As I just mentioned, hiring an attorney is more expensive than using an online LLC service, but you will obtain a level of competence and experience that can only be provided by an attorney.
I evaluated a long list of Ohio business attorneys on AVVO's website to find the most qualified LLC formation lawyers.
From Avvo's list of "best reviewed" business attorneys in Ohio, these are my top five picks.
Most Frequently Asked Questions
What is an LLC?
A limited liability company combines the flexibility and ease of a sole proprietorship or partnership structure with the greater risk protection offered by a corporate structure. LLC owners, also known as "members", have limited liability.
This means that their personal liability to the company is limited to what they have invested. It does not cover losses or debts beyond that amount.
Members of an LLC are subject to taxes by default. This is the same as for owners of a general partnership or sole proprietorship. This structure is commonly referred as a "pass-through" tax structure.
If the LLC meets certain criteria, it can choose to be taxed either as a C corporation Ccorp (S-corp), or as an S corporation (Scorp). Small business owners prefer LLCs because of their simplicity and flexibility.
How can I obtain an LLC in Ohio?
After you have settled on a business name, you can register your LLC by submitting Articles of Organization (Affiliations of Organization) to the Ohio Secretary of States. This can be done online, by mail or in person.
You can visit our post on the best LLC services in Ohio for recommendations
What is the cost of forming an LLC in Ohio?
The cost of setting up an Ohio LLC is $99. A foreign LLC registration in Ohio costs $99, as well. If you need expedited processing, an additional fee will be charged.
Do I need to file annual reports on my Ohio LLC?
No, Ohio doesn't require LLCs file annual reports.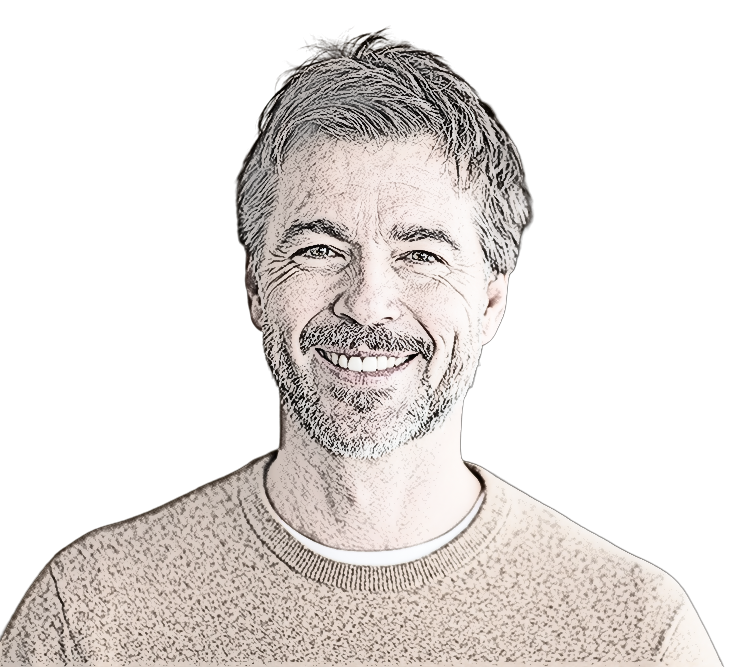 Brian Wilson is the content manager and founder of LLC Radar.
Brian grew up in North Texas, just outside of Dallas, and has a bachelor's degree in business journalism from Southern Methodist University. Since graduating from SMU, Brian has gained over 10 years of experience in business writing for several online publications.
Brian resides in Plano, Texas and he can be reached by email:   info@llcradar.com
Phone: 972-776-4050