Welcome to the Ohio LLC FAQ page, your go-to resource for all things related to forming and operating a Limited Liability Company in the Buckeye State.
From initial formation procedures to maintaining compliance, we'll provide you with comprehensive answers to your most pressing questions.
Navigate the complexities of Ohio's business laws with ease and make informed decisions for your enterprise.
Ohio LLC FAQ
How Do I Start an LLC in Ohio?
To initiate an LLC in Ohio, you need to file the Articles of Organization with the Ohio Secretary of State. This is often the first formal step in the LLC creation process.
You can either file online or submit a paper form. For more information and to file online, visit the Ohio Secretary of State website.
What Are the Costs Involved in Forming an Ohio LLC?
The financial aspects of establishing an LLC in Ohio involve a one-time filing fee for the Articles of Organization, which is $99. There might be additional costs for obtaining necessary licenses and permits.
To get a detailed understanding of all the costs involved, check the Ohio Secretary of State fee schedule.
How Can I Choose a Name for My Ohio LLC?
Selecting an appropriate name for your LLC is crucial. Ohio has certain naming requirements and restrictions you should be aware of. Make sure to conduct a name search on the Ohio Business Search portal to ensure the name you choose is unique and available.
Do I Need a Registered Agent in Ohio?
Yes, having a registered agent is mandatory for operating an LLC in Ohio. The registered agent must have a physical address in Ohio and should be available during regular business hours.
The role of the agent is to accept legal documents and correspondence on behalf of the LLC. You can find a list of registered agent services on websites like Incfile.
What Steps Should I Take After My Ohio LLC is Formed?
Once your LLC is officially set up, there are several post-formation steps you should take. These include obtaining an Employer Identification Number (EIN) from the IRS, opening a bank account specifically for your LLC, and keeping proper records.
These steps are crucial for ongoing compliance and business operations. Visit the IRS website to obtain an EIN online.
Ohio Business Name Search
How Do I Conduct an Ohio Business Name Search?
To perform a business name search in Ohio, you can use the Ohio Business Search portal provided by the Ohio Secretary of State.
This online tool allows you to search for existing businesses and check the availability of a potential business name. For a thorough search, it's recommended to use variations and synonyms of your desired name. Visit the Ohio Business Search portal to start your search.
Are There Restrictions on Ohio Business Names?
Yes, there are certain guidelines and restrictions in Ohio when it comes to naming a business. Your business name should be unique and not easily confused with existing entities.
The name must also comply with state-specific rules, such as avoiding restricted words like "Bank," "Attorney," or "University" unless you have the proper qualifications. For a full list of name requirements, check the Ohio Secretary of State's naming guidelines.
How Can I Reserve a Business Name in Ohio?
If you have a particular business name in mind but aren't ready to form your entity yet, you can reserve the name for a period of 180 days. The fee for name reservation is $39. This process can prevent other parties from registering your desired name while you prepare your business plans.
To reserve a name, you need to file a "Name Reservation" form with the Ohio Secretary of State.
Ohio Registered Agent
What is the Role of an Ohio Registered Agent?
A Registered Agent in Ohio serves as the official point of contact between the state government and your LLC. The agent is responsible for receiving legal notices, tax forms, and other important documents on behalf of the business.
It's crucial to appoint a trustworthy and reliable registered agent to ensure compliance with state notification requirements. Learn more about the role and responsibilities at the Ohio Secretary of State's website.
How Do I Appoint a Registered Agent in Ohio?
Appointing a Registered Agent is part of the entity formation process in Ohio. You'll need to provide the agent's name and physical address (no P.O. boxes) on your Articles of Organization form. The agent must be a resident of Ohio or a corporation authorized to do business in the state.
The form is submitted to the Ohio Secretary of State, and you can find the Articles of Organization form here.
Can I Change My Registered Agent in Ohio?
Yes, you can change your Registered Agent in Ohio. The process involves filing a Change of Registered Agent form with the Ohio Secretary of State. There is usually a filing fee associated with this action. Make sure that the new agent consents to being your registered agent before making the switch.
The change form and further instructions can be found on the Ohio Secretary of State's website.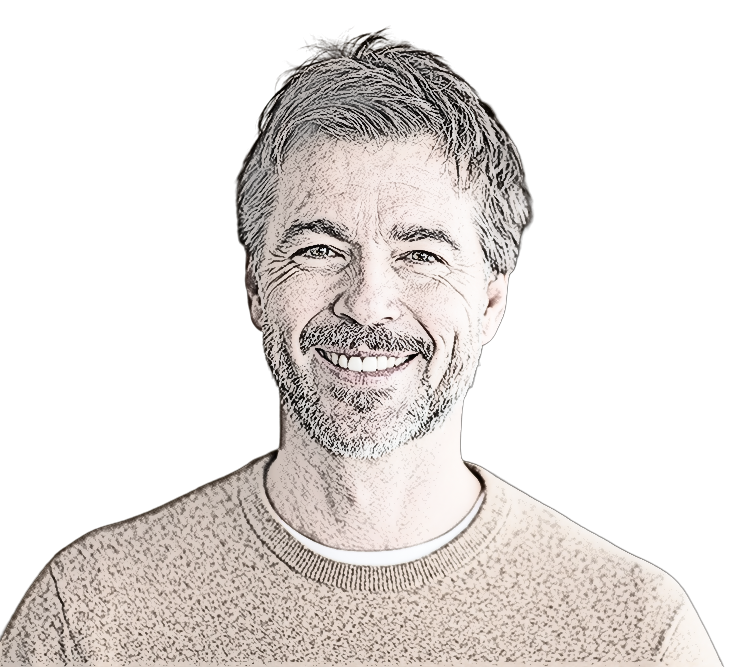 Brian Wilson is the content manager and founder of LLC Radar.
Brian grew up in North Texas, just outside of Dallas, and has a bachelor's degree in business journalism from Southern Methodist University. Since graduating from SMU, Brian has gained over 10 years of experience in business writing for several online publications.
Brian resides in Plano, Texas and he can be reached by email:   info@llcradar.com
Phone: 972-776-4050