Alaska LLC – How to Form an LLC in Alaska
An Alaska LLC, or Limited Liability Company, is a type of business structure established under the laws of the state of Alaska.
It offers business owners a flexible and straightforward structure that combines the benefits of both corporation and partnership.
The main advantage of an Alaska LLC is the provision of limited liability protection, meaning that the owners (also known as members) are not personally liable for the company's debts or liabilities.
It also offers potential tax benefits as profits and losses can pass directly to the members without corporate taxation, subject to their personal income tax rates. 
Start an Alaska LLC for $0
+ state fee
To form an LLC in Alaska for free + state fee, we have listed 3 options to consider: 
You can go online and visit the Alaska Secretary of State's website and do it yourself or you can use the 'free' service from Incfile or ZenBusiness.
Want to Keep Things More Private? 
Northwest $39

+ state fee  'Privacy by Default'
Our Top 3 Recommended Services
Northwest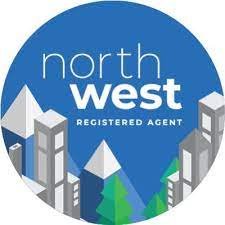 Northwest R.A.
Trusted by 3 Million Clients
Registered Agent (Included)
Virtual Office, Business Phone
Incfile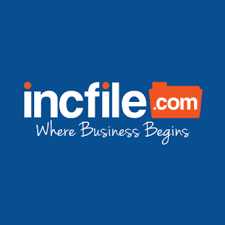 Incfile
1 Million+ Businesses Formed
Registered Agent First Year Free
ZenBusiness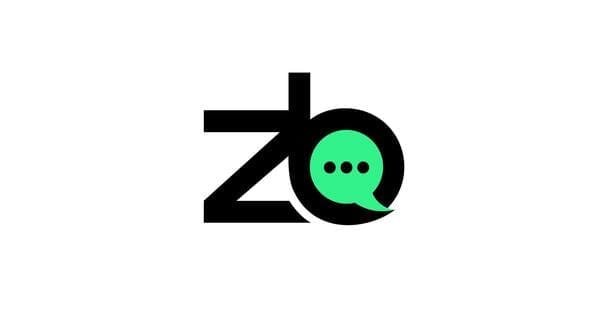 ZenBusiness
300,000+ Businesses Formed
Forming an LLC in Alaska for $0 (DIY Summary)
LLC offers liability protection, flexible management, and potential tax advantages.
Step 1: Choose a Name for Your Alaska LLC
The first step is to select a unique and suitable name for your Alaska LLC. Ensure the name complies with the Alaska Department of Commerce, Community, and Economic Development's regulations.
It should include the words "Limited Liability Company" or its abbreviations like "LLC" or "L.L.C.".
Step 2: Appoint a Registered Agent
Every Alaska LLC must have a registered agent, which can be an individual resident of Alaska or a business entity authorized to conduct business in the state.
The registered agent receives legal and official documents on behalf of the LLC. You can hire a professional registered agent service or act as your own registered agent.
Step 3: File the Articles of Organization
To legally form your LLC, you need to file the Articles of Organization with the Alaska Secretary of State.
This document contains essential details about your LLC, including its name, address, registered agent, and purpose.
You can submit the Articles of Organization online through the Alaska Business Licensing and Registration portal.
Step 4: Create an Operating Agreement
While not legally required, it is highly recommended to create an Operating Agreement for your Alaska LLC.
This document outlines the ownership, management, and operating procedures of your business.
It helps establish clear guidelines and prevents disputes among LLC members in the future.
Step 5: Obtain an EIN from the IRS
An Employer Identification Number (EIN) is necessary if you plan to hire employees or have multiple members in your LLC.
You can obtain an EIN from the Internal Revenue Service (IRS) by completing an online application.
Your EIN is used for tax purposes and is required when filing federal taxes and hiring employees.
Step 6: Register for State Taxes
Depending on your business activities, you may need to register for various state taxes, such as income tax, sales tax, or employer withholding tax.
Visit the Alaska Department of Revenue website to understand your tax obligations and register accordingly. Complying with tax requirements is crucial to avoid penalties and legal issues.
Step 7: Obtain Necessary Licenses and Permits
Certain business activities may require specific licenses or permits in Alaska.
Research your industry and check with local authorities to determine if any permits or licenses are necessary for your LLC.
The Alaska Professional Licensing website can provide information on professional licenses, while the Alaska Department of Commerce oversees various licensing requirements.
Conclusion
Forming an LLC in Alaska can be a straightforward process when you follow the right steps.
By choosing an appropriate name, appointing a registered agent, filing the necessary documents, creating an operating agreement, obtaining an EIN, registering for state taxes, and obtaining required licenses and permits, you can establish your LLC successfully.
Remember to consult with an attorney or a business professional for personalized guidance throughout the process.
Good luck with your new Alaska LLC venture!
Relevant Links:
Extended Version
Alaska LLC: How to Form an LLC in Alaska. Learn how to get an LLC name, registered agent, Articles of Organization, Alaska LLC operating agreement, and EIN.

This guide will help you set up an LLC in Alaska. It includes step-by-step instructions for obtaining tax IDs and filing documents.
If you want to use an LLC formation service, visit our list of the best LLC services in Alaska.
Forming an LLC in Alaska
To form an Alaska LLC, you'll need to file your Articles of Organization with the Alaska Division of Corporations, Business, and Professional Licensing, which costs $250.
You can apply online or by mail. The Articles of Organization is the legal document that officially creates your Alaska limited liability company.
Because they are affordable to set up, offer flexibility for the owners, and are simple to manage, LLCs are the most preferred business structure. Your LLC legalizes your business and limits your personal liability.
It also allows you to have tax flexibility. As you go through this process, the following steps will guide you.
An important perk to forming an LLC in Alaska is no State Income Tax. Alaska does not have a personal income tax. LLCs are automatically subject to pass-through taxation so they do not pay income taxes.
This page will provide you with all the necessary steps to do an Alaska entity name search, draft an Alaska LLC operating agreement, and answer questions like, can I be my own registered agent in Alaska? and how long does it take to get an Alaska LLC? and ensure your Alaska LLC is properly formed.
Alaska LLC Registration Guide
Check Name Availability

Your LLC's legal name may not be in conflict with any registered name. You can search for the name you want to check availability.

| | |
| --- | --- |
| Name Search: | Alaska Division of Corporations, Business and Professional Licensing |
| Name Reservation: | Optional |
| Suffix: | A limited liability company must have its name listed in its articles of organization. It must include the words "limited liability" or the abbreviation L.L.C. or "LLC". The abbreviation for "limited" is "Ltd.," while "company" can be abbreviated "Co." |

Name an Alaska Registered Agent

Before you can file to officially create an Alaska LLC, you must decide who your Alaska registered agents will be. Register agents are the legal representative of a business that receives notices about lawsuits and other legal notices.

Every LLC must have a registered agent according to state law. When you file Alaska articles of incorporation with the Alaska Division of Corporations, Business and Professional Licensing, the registered agent will be designated.

 

Limited Liability Company – Alaska Certificate of Formation

To create a limited liability company, file the articles of organization

Start a Report

| | |
| --- | --- |
| Agency: | Alaska Division of Corporations, Business and Professional Licensing |
| Form: | Enter your entity # and click 'Print Form' |
| Filing Method | Mail or online |
| Agency Fee: | $0 |
| Due: | Within six months of receiving the form from Department of Commerce. |
| Law: | Alaska Stat. SS 10.50.760 |

Establish Company Records

Your LLC must maintain accurate and complete records. Your LLC's first records will be your filed articles of organization. Other official records that your LLC may produce include:

Minutes of meetings
Operating agreement
EIN verification letter
Amendments to and other filings made by the LLC during its lifetime

 

Make an Alaska LLC Operating Agreement

An Operating Agreement is the governing document of the LLC. This document outlines the rules and procedures for how the LLC will operate, such as holding an annual meeting. The agreement will be reviewed and approved at your organization meeting.

The Organizational Meeting

The organizational meeting is the first meeting of members of an LLC. To conduct this meeting, you will need to have your operating agreement and the filed articles of organization. Keep a record of the meeting and keep it in your company records book.

Register for a Federal Employer Identification Number (EIN)

An EIN is required for any LLC that has more than one member, or hires employees. A bank account opening requires an EIN.

| | |
| --- | --- |
| Agency: | Internal Revenue Service (IRS). |
| Form: | IRS Form S-4 |
| Filing Method | You can send mail, fax or online by phone. |
| IRS fee | $0 |
| Turnaround: | Online or over the phone, immediately. 4 business days via fax. 4-5 weeks via mail |
| Notes: | Only certain hours are available for the IRS website. Before closing your session, print your EIN. For more information, please refer to IRS Pub 1635 Understanding Your EIN. |

Get Alaska State Tax Identification Numbers/Accounts

Alaska does not offer a single state tax registration application. You must apply for each tax account.

Guidance:

Send your submission to:

Alaska Department of Revenue
Consider Electing C-Corp Taxation or S-Corp Fiscal

Your LLC will automatically be subject to pass-through taxation. However, the majority of LLCs maintain this tax classification. Some LLCs can choose to elect S-Corp and C-Corp tax treatment.

S Corp treatment is available to owner-employees earning more than $75,000 annually and can help them save on self-employment tax.
Double taxation is a problem for C-Corps: members pay taxes on distributions and the corporation pays taxes. You may be eligible for C-Corp tax treatment if your profits exceed $250,000 or you offer employee benefits.

Get Business Licenses and Permits

You must have the appropriate licenses and permits to run your business legally. It is easy to find the right licenses and permits for your state and federal business.

Alaska Business License

| | |
| --- | --- |
| Agency: | Alaska Division of Corporations, Business and Professional Licensing |
| Law: | AS SS 43.70.020 |

You must continue to file for your LLC

You are required to file both federal and state tax returns.

To maintain good standing with the secretary-of-state, many states require that business entities file an annual report. The table below shows how LLCs in Alaska must file an annual report.

Domestic Alaska Corporation Annual Report Requirements:

| | |
| --- | --- |
| Agency: | Alaska Division of Corporations, Business and Professional Licensing |
| Form: | Enter your entity # and click 'Print Form' |
| Filing Method | Mail or online. |
| Agency Fee: | $100 |
| Due: | By January 2, the Biennial Report will be due. Biennially by January 2. If you originally filed in an odd-numbered years, the Biennial report will be due January of each odd-numbered. You can file reports as early as October 2. |
| Law: | Alaska Stat. SS 10.06.811 |
| Penalties: | Beginning February 2. Domestic corporations pay a late fee of $37.50 |
Alaska Business Articles
Alaska Registered Agent Services
Get a Business License in Alaska
How to Start a Business In Alaska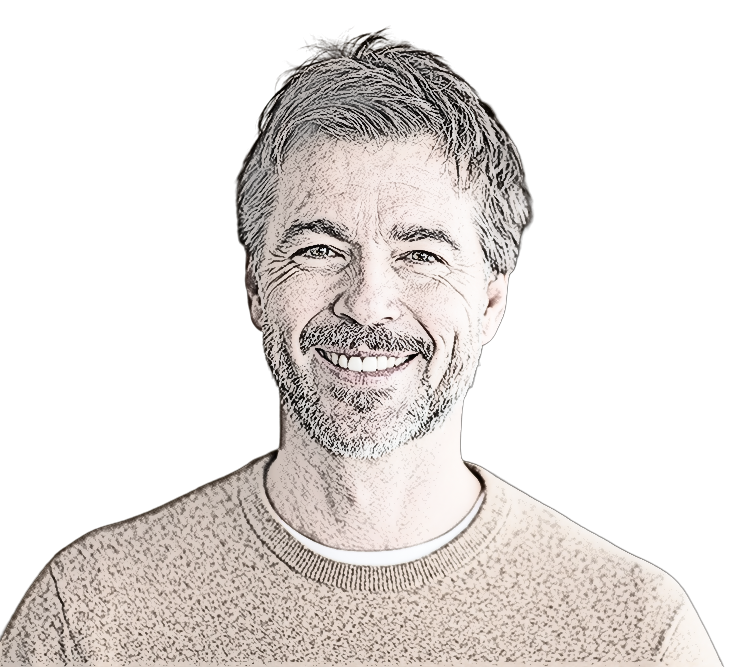 Brian Wilson is the content manager and founder of LLC Radar.
Brian grew up in North Texas, just outside of Dallas, and has a bachelor's degree in business journalism from Southern Methodist University. Since graduating from SMU, Brian has gained over 10 years of experience in business writing for several online publications.
Brian resides in Plano, Texas and he can be reached by email:   info@llcradar.com
Phone: 972-776-4050