How to Get a Business License in Alaska
Steps to apply for Alaska Business Licenses or Permits
Search to find any required Alaska general business license
Obtain applicable federal licenses for your Alaska business
Search for Alaska licenses and permits
Find out if your county or city is eligible for local licensing in Alaska
Search for applicable Alaska professional licenses
Get any other required Alaska business licenses or permits
Apply to Alaska Home-Based Business Licenses
Maintain your Alaska licensing
It is not an easy task to form a business in Alaska. The work does not end after you have filed your documents. The state will require your business to comply with other requirements to maintain good legal standing even after it has been registered with the Secretary.
To comply with local, state, and federal regulations, many businesses require licenses and permits.
What is a business license?
An Alaska business license is required for every business that operates in Alaska. Many factors will affect the requirements for business licenses and permits.
Your business's location
The industry in which your business operates
Activities your business engages in
There is not a central database that collects all the permits and licenses required for every type of business. This means that it can be difficult to find the licenses and permits you require.
Step 1: Find any required Alaska general business licenses
Alaska requires that all Alaska businesses operate within its borders to get an Alaska business license before they can start operations in the state. Alaska requires all businesses to have an Alaska state business license. However, many Alaska businesses will need additional licenses and permits. Some municipalities also require that businesses obtain a general business license for their location.
Recognize that an Alaska state business license does not register your business with the Secretary of State. No matter what industry, every business must register with the Alaska Secretary-of-State by filing its formation documents. Your Alaska business will be registered once you have filed your formation documents.
Step 2: Obtain applicable federal licenses for your Alaska business
Federal regulatory agencies are created by the federal government to regulate certain industries. They issue licenses and permits for businesses that engage in certain regulated activities. Below are detailed descriptions of the federal agencies that issue these licenses and the activities they regulate.
The alcoholic beverage sector includes all aspects of the manufacturing, wholesale, import and sale of alcoholic beverages at retail outlets. The Alcohol and Tobacco Tax and Trade Bureau regulates this industry. These activities are permitted by the Alcohol and Tobacco Tax and Trade Bureau.
The agricultural industry includes the import and transport of animals, products from animals, biologics, biotechnology, and plants across state borders. The U.S. Department of Agriculture regulates this industry and is responsible for issuing licenses or permits.
Any business that deals in firearms, ammunition, and explosives are considered part of the firearms, ammunition and explosives industry. The Bureau of Alcohol, Tobacco, Firearms, and Explosives, also known as the ATF, regulates this industry. This industry requires licenses to operate.
Businesses that are involved in wildlife-related activities, such as the import or exportation of wildlife and derivative products, make up the fish and wildlife industry. The U.S. The U.S. Fish and Wildlife Service regulates the industry and issues permits.
Businesses involved in commercial fishing include those operating in the commercial fishing industry. The National Oceanic and Atmospheric Administration Fisheries Service regulates this industry and issues permits.
The Federal Aviation Administration regulates the aviation industry. It includes businesses that operate or transport aircraft or passengers via air. The Federal Aviation Administration issues certificates to pilots, and other airmen, and certifies air carriers and airports.
The maritime transportation industry includes businesses that offer ocean transport or facilitate cargo shipping by sea. This industry is regulated by the Federal Maritime Commission, which issues licenses.
Businesses that produce and use commercial nuclear energy, as well as businesses that operate fuel cycle facilities and those that distribute and dispose of nuclear materials, are all part of the nuclear energy industry. The U.S. Nuclear Regulatory Commission regulates this industry and is responsible for issuing all necessary licenses.
Broadcasting information via radio or television is done by businesses that use radio, television, wires, satellites, cable, and other media. This industry is regulated by the Federal Communications Commission, which issues licenses.
Mining and drilling include companies that drill for oil, natural gas, or other minerals on federal lands. The Bureau of Safety and Environmental Enforcement regulates this industry and issues permits to allow these activities.
The most current pricing information is available from regulatory agencies for permits and licenses in their respective industries.
Step 3: Verify that Alaska permits and licenses are available
Alaska regulates many businesses at the state level. This requires certain trades, professions, and services to be licensed or permitted. Alaska also requires licenses and permits depending on the type of activity you engage in. Alaska regulates the following industries:
Agriculture
Forestry
Fishing
Hunting
Mining
Construction
Transport
Manufacturing
Arts, Entertainment, Recreation
Alaska requires that business owners locate the primary and secondary Alaska NAICS codes that best describe their business activities, and then list them on their Alaska Business License application. You can have multiple business activities covered by your Alaska business license.
Step 4: Find out if your county or city is eligible for licensing in Alaska
Alaska's local licensing agencies are located at the municipal level. This allows cities to decide if they need business licenses. Municipalities also manage zoning permits and other planning issues.
The Juneau Finance Department requires that any person or company that intends to sell, offer services or rent out properties within the City and Borough of Juneau register with the sales tax administrator.
Alaska has many cities, so it can be more difficult to find information at the local or state level.
Step 5: Find Alaskan professionals
Alaska requires that members of certain professions have professional licenses for them to legally offer their services. The following professional services are licensed in Alaska:
Acupuncturists
Athletic trainers
Behavior analysts
Concert promoters
Massage therapists
Pharmacists
Public accountants
Morticians
Midwives
These licenses and permits are issued by the agency that regulates these professions. It also outlines the requirements for keeping the licenses current.
Step 6: Get any other required Alaska business permits and licenses
Additional licenses may be required depending on the products or services you provide.
You will need many permits if your business is involved in construction. These permits can be used to make sure your work meets certain standards.
Permits for mechanical work
Plumbing permits
Permits for electrical work
Permits for suppression or fire alarm
Building permits
These permits are often issued at the local level. You will need to check with your county or city government to find out which permits you to require to operate legally.
Step 7: Apply to Alaska home-based business licensing
Alaska regulates home-based businesses at a local level. This means that you will need to consult your local government to find out what is required to legally run a home-based business.
Anchorage's Land Use Review Division regulates home businesses. They refer to them as "home occupations" in their municipal code. Anchorage prohibits home-based businesses that provide veterinary, vehicle repair, or restaurant services.
Please contact the Anchorage Planning Department for assistance with questions regarding your Anchorage home-based company.
Step 8: Maintain your Alaska licensing
Permits and business licenses don't have a universal expiration date. Some expire after a specific time, while others are only good for a particular job or activity. It's important to be aware of when your licenses expire. Your business could lose its legal compliance status if you let one of your licenses expire.
We can help you with compliance. We can help!
Alaska does not have an online portal that can provide all the licenses and permits you need to operate your business. It can be difficult to find all the licenses and permits required to legally run your business because of the differences in industry and location.
Our Business License Report can save you the time and effort of doing all this research. Avalara's partners can help you make this process simpler by conducting the research for you. They will locate all your business's permits and licenses and create a report detailing what you require.
FAQs
Are all Alaska businesses required to have a license? 
Yes, all Alaska businesses must have an Alaska business license. Alaskan licenses are required to sell Alaskan products.
It is legal in Alaska to operate a home-based company?
Before opening your home-based company, you will need to comply with all zoning regulations and get a permit. Alaska municipalities regulate home-based businesses within their borders.
What type of license is required to start an Alaskan online business?
You will need an Alaska business permit to legally run an Alaska online business. Alaska requires that you obtain an Alaska business license if Alaska is where your business activities are located.
What license do I need to collect Alaska sales tax?
Alaska does not impose a sales tax. Alaska permits municipalities to collect sales tax. Alaska also requires that out-of-state sellers collect sales tax if they sell more than a certain amount.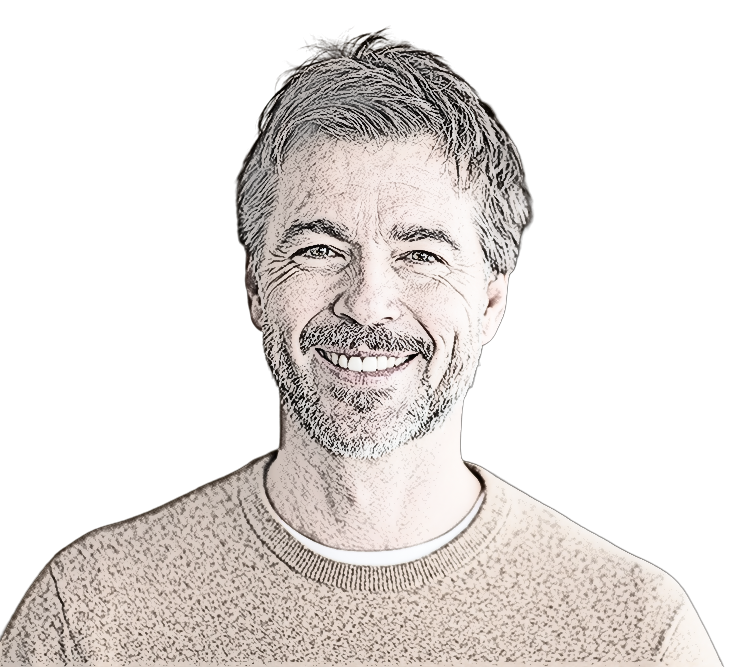 Brian Wilson is the content manager and founder of LLC Radar.
Brian grew up in North Texas, just outside of Dallas, and has a bachelor's degree in business journalism from Southern Methodist University. Since graduating from SMU, Brian has gained over 10 years of experience in business writing for several online publications.
Brian resides in Plano, Texas and he can be reached by email:   info@llcradar.com
Phone: 972-776-4050