How to Start a Business in Alaska
Alaska's nickname is "The Last Frontier", a reference to Alaska's vast, uncharted territory at the time it was acquired from Russia. This land could be considered a frontier for new business ventures.
Alaska offers many advantages to entrepreneurs who want to start their own business.
Read our overview below about how to establish a company Alaska. If you to form an LLC you should visit our list of the best LLC services.
Opening a business in Alaska has many advantages
Alaska offers many advantages for small-business owners such as low taxes. According to the non-profit Tax Foundation, Alaska is the third most tax-friendly U.S. state. Alaska is among the few states that do not have an individual state income tax. This is a good news for businesses such as sole proprietorships and limited liability companies (LLCs), whose profits are only subject to individual tax.
Alaska does not have a sales tax at the state or municipal level.

Checklist for How to Start a Business In Alaska

These steps will help you keep your venture on the right track and make money.
1. Make a business plan to help your Alaska company.
It is important to ensure that your business idea is viable before you sell your products or services. Preparing a business proposal which outlines your target market, customers and the launch plan can help you get started. You can also use it to identify and resolve potential problems that could hinder your success.
Let's look at some things you can include in your business plan.
For the first year, set "SMART goals.
Identify and propose solutions for potential problems.
What is the size of your target audience? Are you able to maintain steady cash flow?
For your first three years, create financial projections that include business costs. What will it cost to run your business and when can you expect to make a profit? Are you in need of outside funding
Select a location. Not all locations are suitable for your business.
Do a competitive analysis. Who are your rivals? What are your strengths and weaknesses?
To determine the best way to reach your ideal customer, run a market study.
Create your sales and marketing strategy.
2. Alaska business structures
A business structure is required for your Alaska business. This could be a corporation, general partnership (general partnership), limited liability company, LLC, sole proprietorship, or limited liability company (LLC). Let's look at some of the most common entity types.
Corporations
Corporations protect personal assets (called "shareholders") against liability. This means that if the company gets in trouble, their homes and cars as well as their bank accounts can remain safe. Income for most corporations is subject to double taxation. It is assessed at the corporate level and on the personal tax returns filed by its shareholders.
Corporations require more paperwork, and are more tightly controlled than other types of business entities. Alaska corporations need to file Articles Of Incorporation with state.
Limited Liability Companies
LLCs and general partnerships are some of the most popular business structures. They are considered "pass-through" entities which means that their profits are reported on the owners' individual income tax returns, without being taxed at business level.
Although they may look similar in terms of tax benefits, they are not identical. LLC owners have personal asset protection that protects them in the event of a lawsuit or if the LLC goes into default. Alaska LLCs need to file Articles of Organization with state. Sole proprietorships or general partnerships don't.
3. Calculate your Alaska startup costs
No matter if you are starting a company in Fairbanks, Kodiak or elsewhere, it is important to calculate the costs of your business. Consider both ongoing and one-time costs.
If your business requires registration, you may need to pay the state fees associated with permits or licenses. These fees will depend on your business type, location, and whether you offer professional services.
Your one-time, fixed and ongoing expenses will depend on the type of business you run. For example, a home-based business won't need office space or warehouse costs, but it may require special transportation and equipment. There might be ongoing costs such as phone and internet service.
Your monthly and one-time marketing costs as well as healthcare costs, employee benefits, insurance, travel, unemployment and workers' compensation costs should be estimated. Once the company grows, you will need to calculate both startup costs as well as scaled-up expenses.
4. Name your Alaska business
The most fun and creative part of starting a business is choosing the right name. Many people choose names that are memorable and resonate with their customers. Others choose names that are meaningful to them.
No matter what your choice, the name must be unique in Alaska and must conform to state regulations regarding business names. You can check the Alaska Department of Commerce, Community and Economic Development corporation database for name searches to ensure your chosen business name is not already used. You will be guided through the process of searching for an Alaska business entity on our Alaska search page.
Register a Business Name
If your entity type requires you to file paperwork, you may want to reserve your name with Alaska Department of Commerce, Community and Economic Development.
Domain names
It's a smart idea to have an online presence when you choose your business name. It could prove difficult to run an online business if another company has a site with the same domain name as yours. Our domain registration service will help you get the best online name for your business.
5. Register your Alaska company and open a bank account for it
Apply for an Employer Identification Number
An LLC or corporation must also file paperwork to register with the state. Many businesses will need a federal employer ID number ( EIN). This is your federal tax ID, which you can use to hire employees. You may be able use your Social Security number to identify your tax ID if you are a sole proprietor without employees. However, many experts recommend that you obtain an EIN to avoid identity theft.
Business Bank Account
To avoid combining personal and business expenses, you should open a bank account. It can cause confusion at tax time, making it difficult to see your business's real income and expenses. This can make your personal assets more vulnerable as it could affect the liability protection that you receive from an LLC/corporation. You might also want to apply for a business credit line to help you build your credit and cover small purchases.
Get an Alaska Business License
All businesses within Alaska must have an Alaska Business License. However, this license may not be all you need. Licenses and permits can be required at different levels, including the state and local level. You won't find a central authority that can tell you what licenses and permits your business needs. This means you will need to do some research on your own or hire someone like us to do it for you.
Business insurance
To learn more about Alaska's business insurance policies, including workers' compensation and general liability, speak to an Alaska insurance agent.
6. Alaska is a great place to market your business
An comprehensive marketing strategy should be included in your business plan. To get your target audience's attention, consider including a competitor analysis.
Consider setting up Google My Business or Yelp accounts if you own a brick-and mortar business. You can also put your address on relevant online directories.
SEO-friendly websites will be able to appear organically in Google searches that are relevant to your niche. You can run Google ads to be first in Google for relevant searches related to your location and niche, such as "Building contractor in Homer" and "Sitka restaurant".
Modern marketing strategies include social media marketing. You should consider being active on social media platforms that have millions of users such as TikTok and Facebook. These platforms are a great way to get attention for your product or service.
Partnering with an Alaska marketing company is a good option if you require additional assistance.

Good Business Ideas to Start in Alaska

You don't need an idea to make yourself a successful entrepreneur. Take some time to weigh all the options. What skills and knowledge is needed in your locality? What are your skills and knowledge to help you build a business that is successful? Are you looking to start your own business or would you rather purchase a franchise?
These are some business ideas that will get you thinking about all the possibilities.
Repair and sales of fishing equipment
Tutoring
Online food business
Auto repair shop
Photography business
Trucking company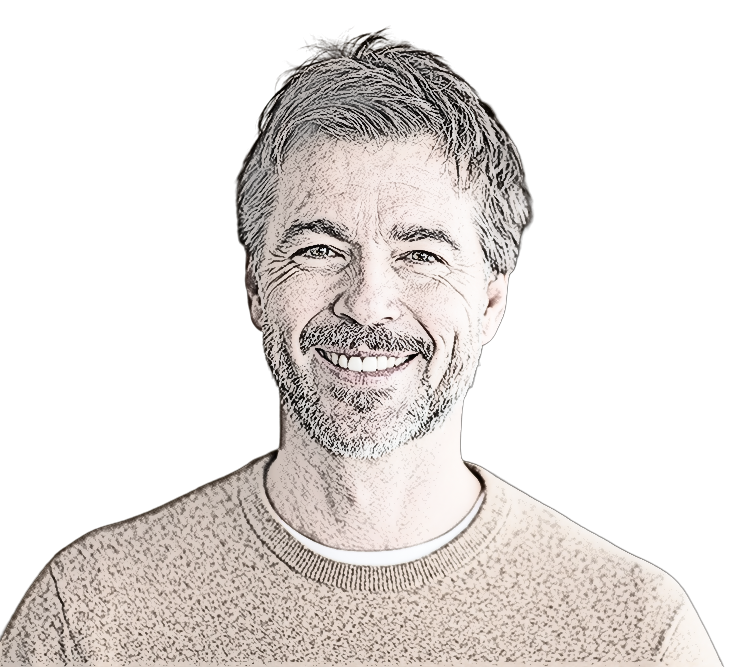 Brian Wilson is the content manager and founder of LLC Radar.
Brian grew up in North Texas, just outside of Dallas, and has a bachelor's degree in business journalism from Southern Methodist University. Since graduating from SMU, Brian has gained over 10 years of experience in business writing for several online publications.
Brian resides in Plano, Texas and he can be reached by email:   info@llcradar.com
Phone: 972-776-4050