How to Form an LLC in Virginia
Forming a Limited Liability Company (LLC) in Virginia is an easy process, but it involves a few steps. 
Start a Virginia LLC for $0
+ state fee
To form an LLC in Virginia for free + state fee, we have listed 3 options to consider: 
You can go online and visit the Virginia Secretary of State's website and do it yourself or you can use the 'free' service from Incfile or ZenBusiness.
Want to Keep Things More Private? 
Northwest $39

+ state fee  'Privacy by Default'
Our Top 3 Recommended Services
Northwest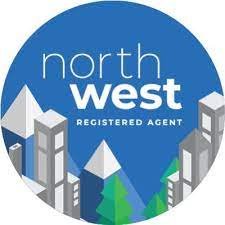 Northwest R.A.
Trusted by 3 Million Clients
Registered Agent (Included)
Virtual Office, Business Phone
Incfile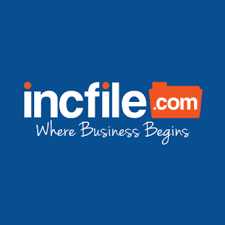 Incfile
1 Million+ Businesses Formed
Registered Agent First Year Free
ZenBusiness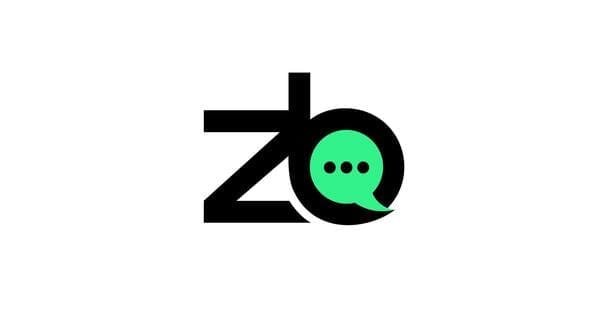 ZenBusiness
300,000+ Businesses Formed
Forming an LLC in Virginia for $0 (DIY Summary)
Forming a Limited Liability Company (LLC) in Virginia is a straightforward process that offers numerous benefits for entrepreneurs and small business owners. 
Step 1: Choose a Name for Your LLC
The first step in forming an LLC in Virginia is selecting a unique and distinguishable name for your business.
Ensure the name adheres to Virginia's naming requirements, including the use of "Limited Liability Company" or its abbreviations (LLC or L.L.C.).
To check the availability of your desired name, you can use the Virginia State Corporation Commission's Business Entity Search tool.
(Link: https://www.scc.virginia.gov/clk/begin.aspx)
Step 2: Appoint a Registered Agent in Virginia
Every Virginia LLC is required to have a registered agent, also known as a resident agent or statutory agent.
This individual or entity acts as the official point of contact between your LLC and the state.
The registered agent must have a physical address in Virginia and be available during regular business hours.
You can choose to appoint yourself, a member of your LLC, or hire a professional registered agent service.
(Link: https://www.scc.virginia.gov/clk/domreg.aspx)
Step 3: Prepare and File Virginia Articles of Organization
To officially create your LLC, you need to file the Articles of Organization with the Virginia State Corporation Commission.
This document includes essential information such as the LLC's name, address, registered agent details, and the purpose of your business.
You can file online using the SCC eFile system or submit a paper form by mail.
The filing fee for the Articles of Organization is $100. (Link: https://www.scc.virginia.gov/clk/fee_descrip.aspx)
Step 4: Draft an LLC Operating Agreement
While an operating agreement is not required by Virginia law, it is highly recommended for LLCs.
This agreement outlines the internal operations, management structure, and the rights and responsibilities of LLC members.
It helps establish clear guidelines and minimizes future disputes. You can use online templates or seek legal assistance to draft your operating agreement.
Step 5: Obtain an EIN from the IRS
An Employer Identification Number (EIN) is a unique nine-digit number issued by the IRS.
It is necessary for tax purposes, opening business bank accounts, and hiring employees.
You can apply for an EIN online through the IRS website, and the process is free. (Link: https://www.irs.gov/businesses/small-businesses-self-employed/apply-for-an-employer-identification-number-ein-online)
Step 6: Comply with Virginia State Tax Requirements
Depending on your LLC's activities, you may be required to register for state taxes.
Visit the Virginia Department of Taxation's website for information on sales tax, income tax withholding, and other relevant taxes. (Link: https://www.tax.virginia.gov/)
Extended Version
Virginia is frequently ranked as a top state for business, if not. It makes sense to establish a limited liability company in Virginia with so much potential.
Learn how to form an LLC in Virginia by reading our guide. We will walk you through the entire process and highlight key considerations.
If you want to use an LLC service, visit our list of the best LLC services in Virginia.
Before starting an LLC in Virginia
There are some key steps you need to take before you can set up your LLC. These are the first steps to make sure everything goes smoothly.
Register for a login on the Clerk's Information System Website (CIS).
The State Corporation Commission Clerk's Information System (CIS) has helped Virginia streamline its business creation and tracking process in recent years. It is still possible to download forms, but it is faster and more efficient to use a login and password to access the system. You can also complete most of the process digitally.
Check the availability of LLC names
The name of your LLC must be distinct from any other business names that are filed with the State Corporation Commission. You can avoid having your LLC application rejected by checking name availability by visiting the CIS Name availability search engine. You can reserve your potential LLC name if it is not yet available.
You can either complete the reservation online or download and send Form SC631. You can keep a name on hold for up to 120 calendar days with a $10 filing fee. You can request more time by paying an additional $10, and you can renew your hold for an additional 120 days.
Appoint a Registered Agent
All formal businesses in Virginia must have registered agents. This person receives and manages paperwork from the state as well as important court documents. The registered agent must be a Virginia resident who has a physical address in the state (the "registered offices"); a Virginia P.O. A box is not sufficient.
The agent must be available during normal business hours. The agent must also be a member of either your company's management (typically, a member or manager of your LLC) or of the Virginia State Bar.
A company can also provide registered agent services. You can expect to pay an affordable fee for reliable, annual service. The average price is between $49- $300.
Filing Your LLC Paperwork
Start the process of creating an LLC by filling out Form LLC1011 and the Articles for Organization. To register in Virginia, entities from outside the state must complete Form LLC1052. The LLC name, physical address, and registered agent must be included in the filing.
You have three options when it comes to turning in your LLC documents
Sign in to the CIS site to submit everything online
Send documents and payments to P.O. Box 1197, Richmond, VA 23218-1197
Completed forms can be delivered in person to Tyler Building, 1st Floor at 1300 East Main Street Richmond, VA 23219
The filing fee is $100. The filing fee is $100.
What to do after setting up an LLC in Virginia
While the initial process of forming a Virginia LLC is completed, there are many steps you can take to ensure the continued health and existence your business entity. Here are some key post-establishment considerations.
Correct Any Filing Errors
You must immediately correct any errors found in your LLC paperwork after it has been filed. You can quickly correct any errors by submitting form LLC1011.1 either on paper or via the CIS website. The fee is $25.
Register for an Employer Identification Number (EIN).
Most businesses require an EIN, but single-member LLCs without employees are an exception. These owners can still use their Social Security Number (SSN) to get by. EINs can be used by one-member LLCs to protect the owner's Social Security number (SSN) from identity theft and preserve privacy. The IRS website allows you to quickly get your EIN.
The Annual Registration Fee must be paid
Virginia LLCs do not have to file yearly reports. An annual registration fee of $50 is required for LLCs. The annual registration fee is payable one year after the LLC's formation and by the end of the anniversary month.
Make an LLC Operating Agreement
Is Virginia a requirement for LLCs to have operating agreements? Not necessarily. SS13.1-1023 describes how an operating agreement works and the circumstances in which it may be enforced by law.
The state code allows you to create an LLC operating agreement to "regulate or establish the affairs, the conduct, and the relations of its members." This agreement can be used to "regulate or establish the affairs, the conduct of its businesses, and the relationships of its members." However, members will still be bound by the agreement if it is executed later.
Important to remember that an agreement is binding regardless of whether it has been in writing. Make sure to be as transparent as possible regarding all details, including voting rights, financial obligations, and responsibilities.
A court of equity has the power to enforce the LLC operating agreement.
Most Frequently Asked Questions
What is the cost of a Virginia LLC?
Virginia LLCs are $100 each for domestic and international entities.
What is the time frame to establish a Virginia LLC?
Online filings can take up to two weeks, while mail-in paperwork can take as long as two weeks.
What are the advantages of starting an LLC?
LLCs are very popular because they are usually less expensive and more straightforward to set up regardless of where you live. LLCs, being pass-through entities, don't have to pay corporate income taxes. LLCs also offer liability protection since the business assets are separated from owner and member assets.
What is the best way to get a DBA for my LLC?
Yes. In some cases, it may be necessary. A business that is not based in the United States might require a DBA (doing business under) or a fictitious business name. This is if it has an existing Virginia company name. If your LLC intends to operate under a trade name other than the LLC's official name, you may need a DBA.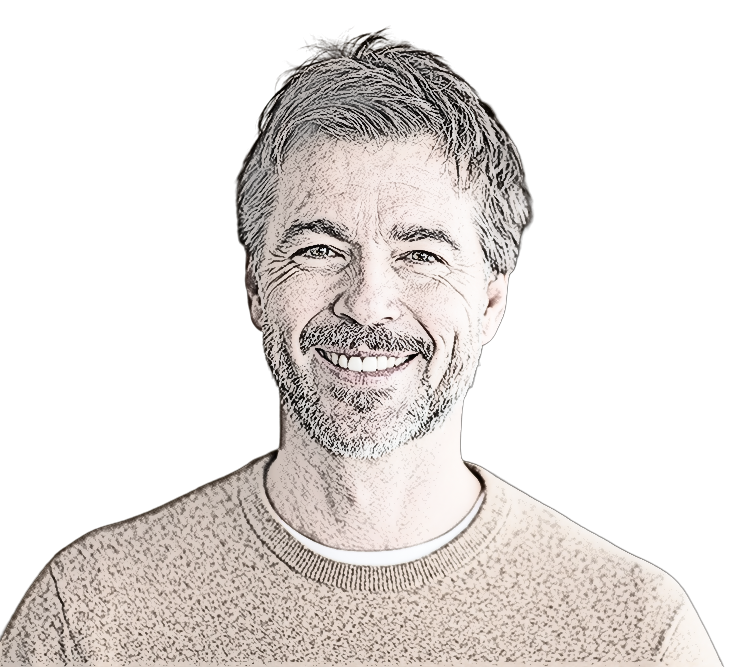 Brian Wilson is the content manager and founder of LLC Radar.
Brian grew up in North Texas, just outside of Dallas, and has a bachelor's degree in business journalism from Southern Methodist University. Since graduating from SMU, Brian has gained over 10 years of experience in business writing for several online publications.
Brian resides in Plano, Texas and he can be reached by email:   info@llcradar.com
Phone: 972-776-4050