How to Form an LLC in Wyoming for $0
Forming a Limited Liability Company (LLC) in Wyoming is an easy process, but it involves a few steps. 
Start an Wyoming LLC for $0
+ state fee
To form an LLC in Wyoming for free + state fee, we have listed 3 options to consider: 
You can go online and visit the Wyoming Secretary of State's website and do it yourself or you can use the 'free' service from Incfile or ZenBusiness.
Want to Keep Things More Private? 
Northwest $39

+ state fee  'Privacy by Default'
Our Top 3 Recommended Services
Northwest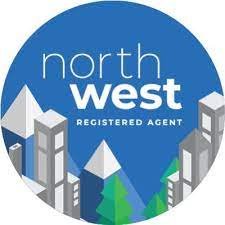 Northwest R.A.
Trusted by 3 Million Clients
Registered Agent (Included)
Virtual Office, Business Phone
Incfile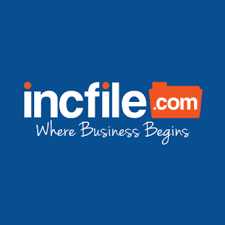 Incfile
1 Million+ Businesses Formed
Registered Agent First Year Free
ZenBusiness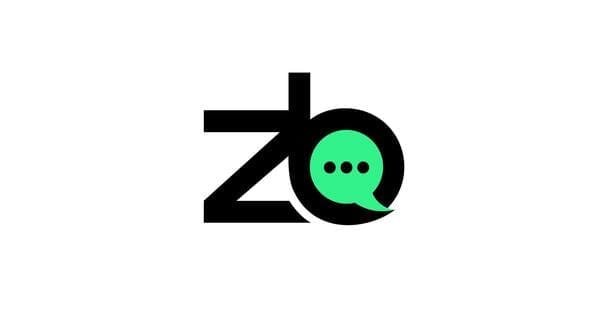 ZenBusiness
300,000+ Businesses Formed
Forming an LLC in Wyoming for $0 (DIY Summary)
Here's a brief step-by-step guide to help you through the DIY process, along with relevant links to official resources:
Step 1: Choose a Name for Your Wyoming LLC
The first step is to select a unique name for your LLC. The name must comply with Wyoming's naming requirements, which state that it should include the words "Limited Liability Company" or its abbreviations, such as "LLC."
You can check the availability of your desired name by searching the Wyoming Secretary of State's business entity database here.
Step 2: Appoint a Registered Agent
In Wyoming, every LLC must have a registered agent who can receive legal documents and official correspondence on behalf of the company.
The registered agent must have a physical street address in the state. You can appoint yourself, or a trusted friend, or hire a professional registered agent service to fulfill this role.
Step 3: File Articles of Organization
The next step is to file the Articles of Organization with the Wyoming Secretary of State.
This document officially forms your LLC and includes vital information such as the LLC's name, the registered agent's details, and the purpose of the company.
You can find the Articles of Organization form and filing instructions on the Wyoming Secretary of State's website
Step 4: Create a Wyoming LLC Operating Agreement
Although not required by Wyoming law, it is highly recommended to create an operating agreement for your LLC.
This agreement outlines the internal workings of the company, including ownership percentages, management structure, and how decisions will be made.
Having a well-drafted operating agreement can help prevent disputes and protect the limited liability status of your LLC.
Step 5: Obtain an Employer Identification Number (EIN)
An Employer Identification Number (EIN), also known as a Federal Tax Identification Number, is required if you plan to hire employees, open a business bank account, or file federal taxes for your LLC.
You can obtain an EIN from the Internal Revenue Service (IRS) at no cost. Visit the IRS website here for more information.
Step 6: Comply with Wyoming State and Local Requirements
Depending on the nature of your business, you may need to obtain additional licenses or permits to operate legally in Wyoming.
Check with the Wyoming Business Council website and your local county or city government for any specific requirements related to your industry or location.
Step 7: Maintain Ongoing Compliance
Once your LLC is formed, it's important to comply with ongoing requirements to maintain its active status.
This includes filing an Annual Report with the Wyoming Secretary of State and keeping accurate records of your business activities, such as financial transactions, contracts, and minutes of meetings.
By following these steps and fulfilling the necessary requirements, you can successfully form an LLC in the state of Wyoming.
Remember to consult with a qualified attorney or business professional for personalized guidance based on your specific circumstances.
Wyoming Business Entity Tips
When you're ready to start an LLC in Wyoming, there are key steps to follow. Begin by conducting an Wyoming entity name search to ensure that your desired business name is available for registration.
You have the option to serve as your own registered agent in Wyoming, or you can opt for professional registered agent services.
Consider utilizing one of the top LLC services in Wyoming to receive expert assistance and ensure compliance with all legal requirements throughout the formation process.
Engaging the best registered agent services in Wyoming can provide efficient handling of critical documents and legal notifications, and if you ever need to change your registered agent, we have an article on that.
Lastly, if the time comes to close and dissolve an LLC in Wyoming, understanding the proper steps and regulations is essential.
Seek guidance from legal professionals to ensure a smooth dissolution process in compliance with Wyoming state laws and requirements.
Extended Version
The pandemic caused many adjustments in Wyoming. The shift to remote work was accompanied by a significant increase in capital available to local startups.
Since the pandemic, there has been a significant increase in Wyoming business formation. It is now a great time for Wyoming LLC formation.
This guide will show you how to create an LLC in Wyoming. We will guide you through the entire process and highlight key considerations.
If you want to use an LLC formation service, visit our list of the best LLC services in Wyoming.
Before you start an LLC in Wyoming
Before you file your paperwork, there are a few things you need to remember in order to make sure your LLC formation goes smoothly. These steps will also help your brand long-term.
Reserve your LLC business name by researching and registering
Before you file LLC papers, make sure that your business name is available. You could waste your time and money otherwise. Double-check your information using the search engine of the Secretary of State for business entities.
A name is not necessary for LLC registration. If you don't want to register your LLC immediately, you may reserve your chosen name for 120 calendar days, so it is available when you are ready. Submit a request for reservation, and pay the $60 filing fees.
Appoint a Registered Agent
Wyoming law requires that your LLC has a registered agent. This agent will accept lawsuits and other official documents on your behalf. You can also act as your agent if necessary. You can also appoint an LLC member or employee to this role. You or they must be Wyoming residents at least 18 years old and have a physical address in Wyoming. P.O. A P.O.Box is not acceptable as a substitute for street address.
It is possible to hire an individual to act as your registered agent. While the average cost is between $100 and $150 per year, it can be as low as $45 to $300 per annum. The quality of service can vary so make sure you research companies before choosing the right agent for your Wyoming LLC.
All Wyoming LLC Paperwork Submitted
Follow all instructions when you hand in your Articles of Organization. Remember to include the following information in your company's name:
You can upload documents . For digital filings, you will need to pay the $100 fee using a Visa or Mastercard payment. Make your check payable to the "Wyoming Secretary of State" when you submit documents offline.
By filing a Certificate of Authority, out-of-state entities may register to transact in Wyoming. A certificate of good standing and existence must accompany the form. It must be filed no later than 60 days before filing LLC documents. For entities outside of the state, the fee is $150
Paper filings can take up to 15 business days. Expedited service is not offered. Online filings are instant and your business becomes active once the process is completed.
Establishing your LLC in Wyoming
There are some additional obligations to make once you have established your Wyoming LLC. These sections will detail additional tasks that are crucial to the long-term success of your business.
Register for an Employer Identification Number (EIN).
You can get an EIN online through the IRS official site. A majority of businesses require one. Single-member LLCs and sole proprietors are exceptions to the rule. They can use an SSN (Social Security Number). EINs can be a great way protect your privacy, and to guard your personal data from identity theft.
Send your Yearly Report
Every Wyoming LLC must file an annual report. The annual tax begins in the second year. Businesses with assets in Wyoming less than $300,000. pay $60. To calculate your tax, multiply your assets by 0.0002 if your business has more assets than $300,000. To avoid penalties or to lose good standing, make sure you submit all documents before the anniversary of your registration.
Make an LLC Operating Agreement
An operating agreement is a type of roadmap you need to help guide the development of your Wyoming LLC. Operating agreements are not required by Wyoming law, but they are vital documents. It details everything, from the operation of the business to who is expected to contribute financially. The better, the more detailed.
Most Frequently Asked Questions
What is the cost of a Wyoming LLC?
To file LLC paperwork, domestic entities must pay $100, and foreign entities must pay $150. It can take up to 15 days for the formation process.
How do I create an LLC in Wyoming?
If you are creating a domestic LLC, file Articles of Organization. Foreign LLCs require a certificate of authority. With their formation paperwork, foreign entities must include Certificates o Legal Existence or Good Standing.
What are the advantages of starting an LLC?
LLCs are easy to set up and cost-effective to operate. By separating personal assets from business funds, LLCs can provide some protection against liability.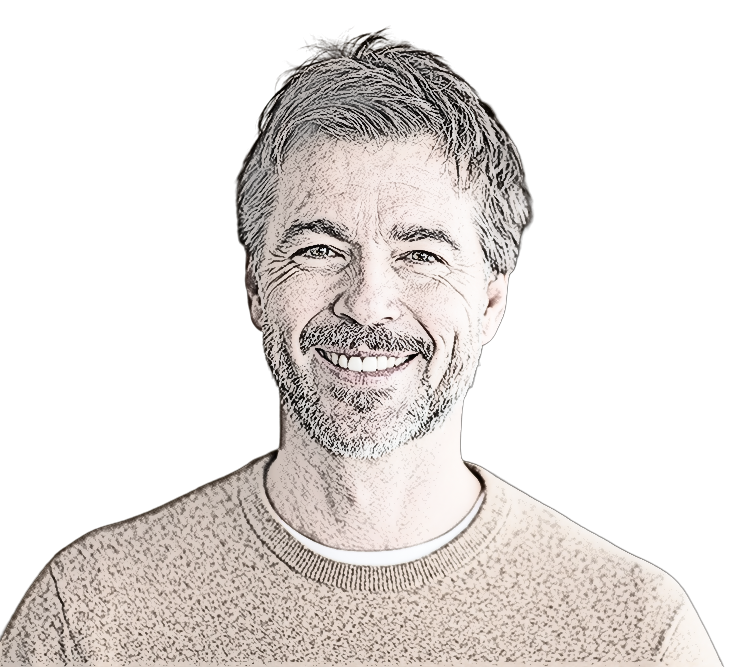 Brian Wilson is the content manager and founder of LLC Radar.
Brian grew up in North Texas, just outside of Dallas, and has a bachelor's degree in business journalism from Southern Methodist University. Since graduating from SMU, Brian has gained over 10 years of experience in business writing for several online publications.
Brian resides in Plano, Texas and he can be reached by email:   info@llcradar.com
Phone: 972-776-4050