Wyoming Business Name Search (October 2023)
This post will explain the easy process of doing a business entity name search in Wyoming. It is an important step to forming your company in Wyoming LLC. To avoid any problems when setting up your company with the state, it is important to do this as soon as possible.
How to Do a Wyoming Business Entity Name Search  (Summary)
To search for a business entity name in Wyoming, you can use the Wyoming Secretary of State's business entity search tool. Here's how you do it:
Visit the Wyoming Secretary of State's website.
Look for a section or tab titled "Businesses" or "Business Entities".
Click on "Business Entity Search".
You'll be taken to a page where you can enter the name of the entity you're looking for. Type in the name of the business you want to search for.
Click on "Search".
The results should provide a list of businesses that match your search. You can then click on a specific entity for more detailed information such as the status of the business, its filing history, registered agent information, and more.
Remember, if the business entity is not found, it might mean the business is not registered in Wyoming or it could be operating under a different name.
What is a Wyoming Business Entity?
A Wyoming business entity is simply a business that has been incorporated in the state of Wyoming, USA. It could be any type of business organization, such as a Limited Liability Company (LLC), Corporation, Partnership, or Sole Proprietorship, among others.
The primary characteristic is that the entity is registered with the Wyoming Secretary of State, complying with the state's business laws and regulations.
Wyoming has become an attractive place to establish a business entity due to its business-friendly environment, including:
No State Corporate or Personal Income Tax: Wyoming is one of the few states in the U.S. that does not levy an income tax on corporations or individuals. This can provide significant tax advantages for businesses and their owners.
Strong Privacy Protections: Wyoming allows for the formation of anonymous LLCs, where the members' names are not listed on the public record. This can provide a level of privacy for business owners not available in some other states.
Asset Protection: Wyoming has robust asset protection laws, including allowing the formation of single-member LLCs and charging order protections for multi-member LLCs that can help protect the business and personal assets of the LLC members.
Ease of Operation: Wyoming does not require annual reports for the first year of incorporation, and the cost of filing annual reports after the first year is relatively low. Also, the state doesn't require a business to have a physical presence in Wyoming, so you can operate your business from anywhere.
As with any decision regarding business structure and location, it's advisable to consult with a legal and/or financial advisor to understand all the implications and to ensure compliance with all applicable laws and regulations.
Wyoming: How to search for an LLC name
A name search is an essential part of the formation process. You should ensure that the name you are considering is not already in use. Every Wyoming business name must be unique. It's important to start this search early.
The Wyoming Secretary Of State's website offers a Name Search tool that can be used to check the availability of your company name or to find details about a particular company. This tool is also useful in locating sites that are required for annual reports.
These guidelines will help you when searching for your name:
To ensure you find any similar names, run your search using a partial name. This is crucial because you cannot use a name that is "confusingly similar to" another business's name. To ensure that there aren't any similar names to your "Natural Food Stores LLC", you might search for "Natural Food".
Don't include designators like "LLC" or "L.L.C." Search for "LLC" or "L.L.C."
Searches should not contain punctuation.
Wyoming's database does not care if you use upper- or lower-case letters.
When searching for a name that is similar to yours, make sure you select the "Contains" option.
How to Interpret the Wyoming Business Name Search Results
If your search results don't reveal any names that appear to be similar to your desired name, you can assume your name is still available. It is possible for the state to reject your company name. Your company name must be distinguishable from any other names in the database maintained by the Secretary of State, Wyoming. Your business name must not be misleadingly similar to any other name in the database.
If you see "NO RESULTS FOUND", it means that you have chosen a unique name and can proceed with the formation process. If the exact name you are looking for appears in the search results, another company already owns the name.
Your name will be rejected by the state if it appears in search results that are "deceptively similar". If your Limited Liability Company is not filed online, and your $100 filing fee is returned, you will forfeit your $100 fee. Contact the Wyoming Secretary Of State to get assistance with a search.
An LLC examiner evaluates every name proposal that is filed with the state. An LLC examiner will evaluate your proposed name and compare it with the existing names. When comparing your business name with those in the state database, these examiners won't consider the following:
Designators
Singular
Plurals
Possessives
Spacing
Punctuation
Special characters
Active vs. Inactive
You'll find business names marked "Active" or "Inactive" when you run a name search. Under "Inactive" there are two sub-categories.
Administratively dissolved
Revoked
It is okay to use a name as long as it has been "Inactive" for less than two years. Click on the company record to see the details.
Wyoming LLC Name Requirements and Restrictions
Before you file with Wyoming, it is important to know the restrictions Wyoming has on LLCs.
Your name shouldn't sound like a corporate name.
Your company name should include a designation at the end, such as "LLC."
An optional comma may be used in front of the designer, but it is not necessary.
Your name cannot be confused with other names in the state database.
Some words may require state approval.
Wyoming Entity Tips
When you're ready to start an LLC in Wyoming, there are key steps to follow. Begin by conducting an Wyoming entity name search to ensure that your desired business name is available for registration.
You have the option to serve as your own registered agent in Wyoming, or you can opt for professional registered agent services.
Consider utilizing one of the top LLC services in Wyoming to receive expert assistance and ensure compliance with all legal requirements throughout the formation process.
Engaging the best registered agent services in Wyoming can provide efficient handling of critical documents and legal notifications, and if you ever need to change your registered agent, we have an article on that.
Lastly, if the time comes to close and dissolve an LLC in Wyoming, understanding the proper steps and regulations is essential. Seek guidance from legal professionals to ensure a smooth dissolution process in compliance with Wyoming state laws and requirements.
What information is available in the Wyoming business entity database?
A database search can provide many pieces of information about a business. The following are some highlights:
Business name
Type of entity – Corporation, Limited Liability Company. Etc.
Status – Active means that the entity is in good standing and all reports are current. Other results may include "Inactive", and these names might be available for registration.
Principal Office – This could refer to the business's physical address or address where records about the business are kept.
Term of Durability – The term indicates the entity plans to continue operating indefinitely. Some entities may choose to end their operations at a specific date.
Information about the Registered Agent – A Wyoming Registered agent is the single point of contact for the entity in case a tax or legal notice needs to be sent. If the owner's home address is listed, it becomes public information. This is why many people use Registered Agent services like Northwest Registered Agent to ensure their home address doesn't get listed.
You can also view filings like the Annual Report, Initial Filing and any notices.
What about doing a DBA business name search in Wyoming?
A Trade Name is not required to register sole proprietorships or partnerships in Wyoming. Although it's optional, many banks won't open a checking account for businesses without it.
A sole proprietorship, partnership, or other entity under a different name than the owner's legal name must register for a Trade name. Also known as "Doing business as," DBA or Assumed name, or Fictitious business name.
A search is required before you register to ensure that the name isn't being used by any other business.
How do I create a Wyoming LLC?
To ensure that the LLC name is available before you start your business or form an LLC, make sure to first do a business entity search. After identifying the LLC name, read our step-by-step guide to filing the Articles of Organization in Wyoming.
Although not required by Wyoming, the Operating Agreement which contains the rules and procedures for the LLC's operation is worth looking at, especially for multi-member LLCs.
To ensure that the company is legally operating, you must register for Wyoming Business Licenses.
What are the requirements for naming an LLC in Wyoming?
Apart from the unique name, the LLC name must also include a special designator, such as Limited Liability Company or L.L.C.
Can a Wyoming LLC name be reserved?
You can file an Application for Reservation of Name if you have a name in mind but you aren't ready to register the LLC. Name reservations can be held for up to 120 calendar days at $50.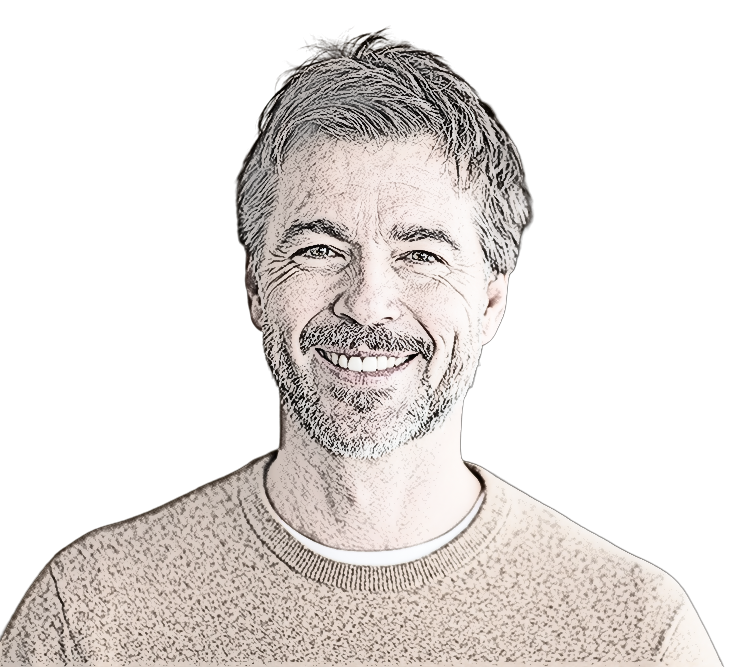 Brian Wilson is the content manager and founder of LLC Radar.
Brian grew up in North Texas, just outside of Dallas, and has a bachelor's degree in business journalism from Southern Methodist University. Since graduating from SMU, Brian has gained over 10 years of experience in business writing for several online publications.
Brian resides in Plano, Texas and he can be reached by email:   info@llcradar.com
Phone: 972-776-4050