How to Get a Business License in Delaware
Even though Delaware is more friendly to corporations than other states in the United States, smaller businesses still need to clear a lot of bureaucratic hurdles before they can open their doors.
Although Delaware doesn't have sales tax, nor does it require a seller's license or sales tax license, the state and local governments want to know about your business and will charge you appropriate fees.
To legally operate in Delaware, most businesses need to have at least one type or more of business license.
Are you required to get a Delaware business license?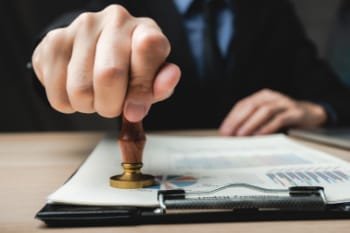 Delaware doesn't require a seller's permit (a type of business license) like most U.S. states. This is because Delaware has no sales tax. However, Delaware requires all businesses to have a state-regulated license.
Some localities may also require additional business licenses, or specialty licenses, for certain industries or professions your business might be involved in.
What are the requirements for a Delaware business license?
A Delaware Department of Revenue business license is required for any person or entity that conducts business in Delaware.
Depending on the business activity and location, licenses or permits may be required by certain local governments in Delaware. Dover, for example, requires that all businesses have a separate city license. The type of business you operate will determine the cost of Dover business licensing.
To determine whether additional business licensing is necessary, business owners should consult their local clerks or county recorders.
Your business might need federal licensing in order to legally operate. Federal licenses are more common, but they are still required for certain industries. To find out if your business is required to receive federal certification, licensing or permits, you can contact the relevant federal department for your industry.
Steps to Obtaining Your Delaware Business License
Step 1.
The first step to applying for a Delaware business licence is to file paperwork to form an LLC, corporation, or other type of business entity. You can find help starting your business in one of our guides like finding the Best LLC Service. After you have established your business, you need to get all your paperwork in order.
Name of the business
If you are sole proprietor, an EIN (Employer Identification number) or SSN (Single Owner Number) is required.
Type of business entity (LLC, partnership or corporation)
An address for your business and a phone number
A business plan which includes expected revenue and expenses
Certificate of insurance (COI), for your business insurance policy
Step 2. Apply for a Delaware business license
Next, you will need to apply for the Delaware statewide business license. You can apply by visiting the Delaware Department of Revenue's One Stop licensing and registration portal. You can add, renew, modify, or change any business licenses that you may have. This portal allows you to manage unemployment and workers' comp withholding, as well as keep your business registration current.
Step 3.
The Delaware Division of Professional Regulation regulates many professions and occupations. It also has its own set of licenses that are applicable to them, in addition to the state's general business license.
To legally operate, many businesses will need both a Delaware business license as well as a state-regulated license.
The extensive list of regulated occupations includes those in finance, health and wellness, medicine, vets, and martial arts. The Division for Professional Regulation has the complete list. You can also apply for professional licenses and permits.
Step 4.
Your city or county may also require a local license for business. The city in Dover, for example, requires that all businesses obtain a business licence. Fees are charged based on the occupations and professions. Find your nearest municipality by using the University of Delaware directory. Then contact the appropriate city or county government.
Step 5.
While most small businesses don't require federal permits or licenses, if your business is involved in activities that are regulated by the federal government you might need one. The following are common federal licensing areas for businesses:
Agriculture
Serving, distribution, or importing alcohol
Transport by air, sea or on the ground
Explosives, ammunition, and firearms
Fish and wildlife, commercial fisheries included.
Drilling and mining
Nuclear energy
Broadcasting on radio and television
Fish and wildlife, commercial and otherwise
Drilling and mining
Nuclear energy
Broadcasting on radio and television
Contact the appropriate federal governing agency to inquire about required licenses and permits. If your business is related to aviation, you can visit the Federal Aviation Administration's website.
What is the cost of a Delaware business license?
For the first Delaware business location, the license is $75 per year and for each additional business location it costs $25. The license is renewable each year, but it can be renewed for as long as three years. The Delaware Department of Professional Regulation lists each license type's costs and application fees. A plumber will pay $153 per year, while an acupuncturist license costs $217. For each industry and occupation, the DPR's website has the complete fee schedule.
The cost of local licenses in Delaware can vary depending on where you live and what industry you work in. An architect in Dover would pay $250 per year, while a shoe repair shop would only pay $50.50 per year. To find out the cost and fees for each license that you might need, contact your local government.
Delaware Business License Renewal
Delaware's state law will renew most business licenses on an annual basis. The state business license can be renewed every year, but it can also be paid for up three years. This allows business owners to focus on renewals once in a while. The renewal cost of local business licenses, as well as professional licenses, may vary depending on the specific license being renewed.
Industries that are "vice-based in Dover (alcohol distributors or gambling establishments) will have to pay an additional 0.00046% on top of the standard licensing fee. Contact the agency or department responsible to find out the renewal process and costs associated with each business license.
Delaware Business Tips
Forming an LLC in Delaware involves several key steps and considerations. To begin, you must complete the necessary paperwork and filings to form an LLC in Delaware.
Conducting a thorough Delaware LLC name search is crucial when starting a business to ensure that your desired business name is available and meets the state's requirements and get your Delaware entity name registered.
Additionally, drafting a Delaware LLC operating agreement is essential as it outlines the internal management structure and operational guidelines for your LLC.
While you have the option to be your own registered agent in Delaware, many entrepreneurs opt to enlist the services of professional registered agents for their expertise and convenience. The length of time it takes to get an LLC in Delaware can vary depending on various factors such as processing times and the complexity of your application.
Alongside the formation process, you'll need to obtain a Delaware Employer Identification Number (EIN) from the IRS, which is necessary for tax purposes. To streamline the process and ensure compliance, it is advisable to seek the assistance of the top-rated LLC services in Delaware and the best registered agents in Delaware, who can guide you through the process and handle the necessary documentation.
Lastly, if you ever need to change your Delaware registered agent or dissolve an LLC in Delaware, it's important to follow the state's dissolution procedures to conclude your business operations effectively.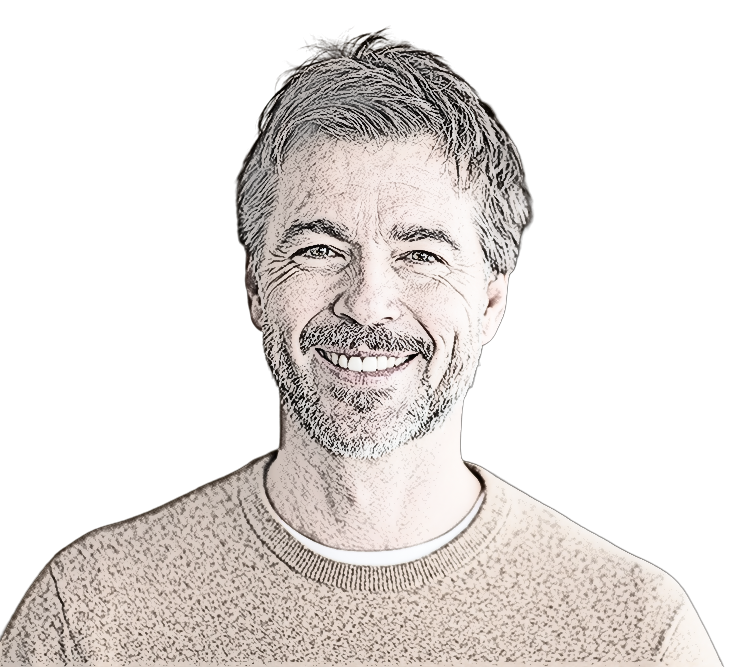 Brian Wilson is the content manager and founder of LLC Radar.
Brian grew up in North Texas, just outside of Dallas, and has a bachelor's degree in business journalism from Southern Methodist University. Since graduating from SMU, Brian has gained over 10 years of experience in business writing for several online publications.
Brian resides in Plano, Texas and he can be reached by email:   info@llcradar.com
Phone: 972-776-4050