Delaware Business Name Search (October 2023)
Search business name availability in Delaware, and learn the naming rules and regulations in DE with our step-by-step guide. Make your business name search process hassle-free.
How Do I Look Up an LLC in Delaware? (Summary)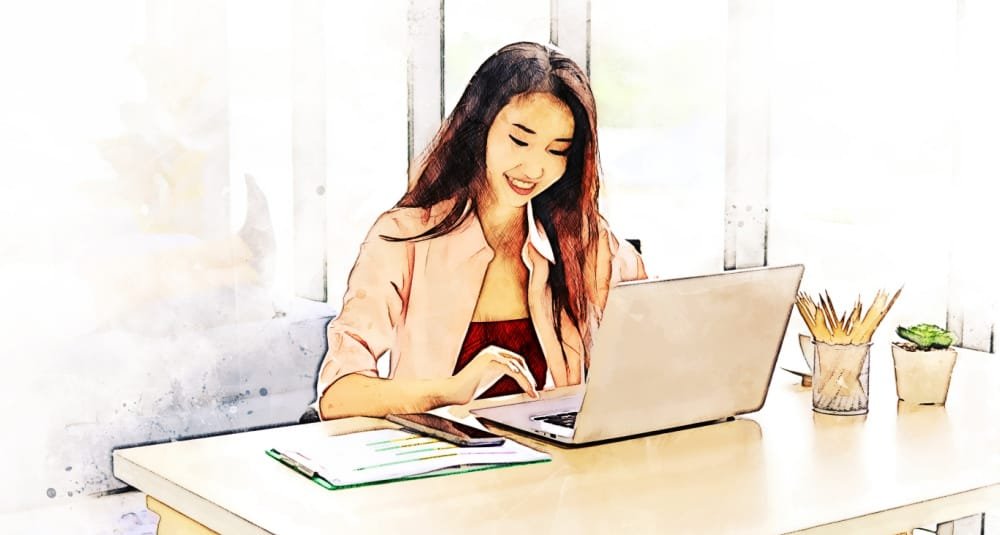 To look up an LLC in the state of Delaware, you can follow these steps:
Visit the Delaware Division of Corporations website at https://corp.delaware.gov/.
Click on the "Entity Search" option on the left-hand side of the page.
On the Entity Search page, select "LLC/LP/LLLP" as the entity type from the drop-down menu.
Enter the name of the LLC you wish to look up in the "Name" field. You can also enter the entity file number or the registered agent name if you have that information.
Click the "Search" button to retrieve the results.
If the LLC is found, the search results will display the entity name, file number, entity type, status, and the name and address of the registered agent.
Note that some information about the LLC may not be publicly available, such as the names of the owners or members. If you need more detailed information about the LLC, you may need to contact the Delaware Division of Corporations directly.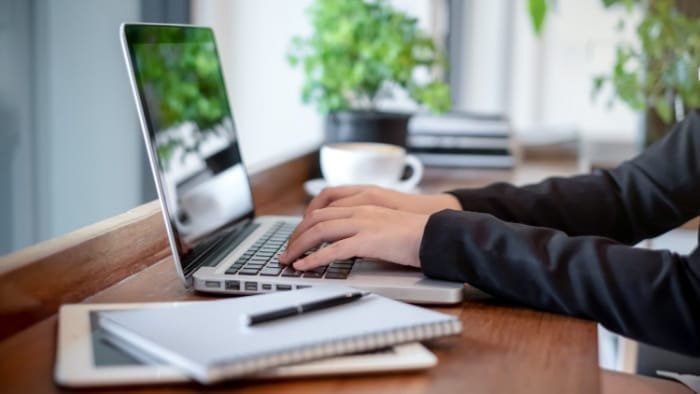 Delaware LLC Lookup Guide
Delaware Business Name Search: All businesses must complete a Delaware Business Name Search before forming a Delaware LLC.
Below, we'll show how to check the availability of LLC names in our Delaware Secretary of State Business Search guide.
Delaware Business Name Guidelines
Before you begin your search for a business name, we recommend that your business name meet the guidelines.
The first step to starting a Delaware LLC is choosing a company name. You should choose a name that is both compliant with Delaware's naming requirements and that clients can easily find.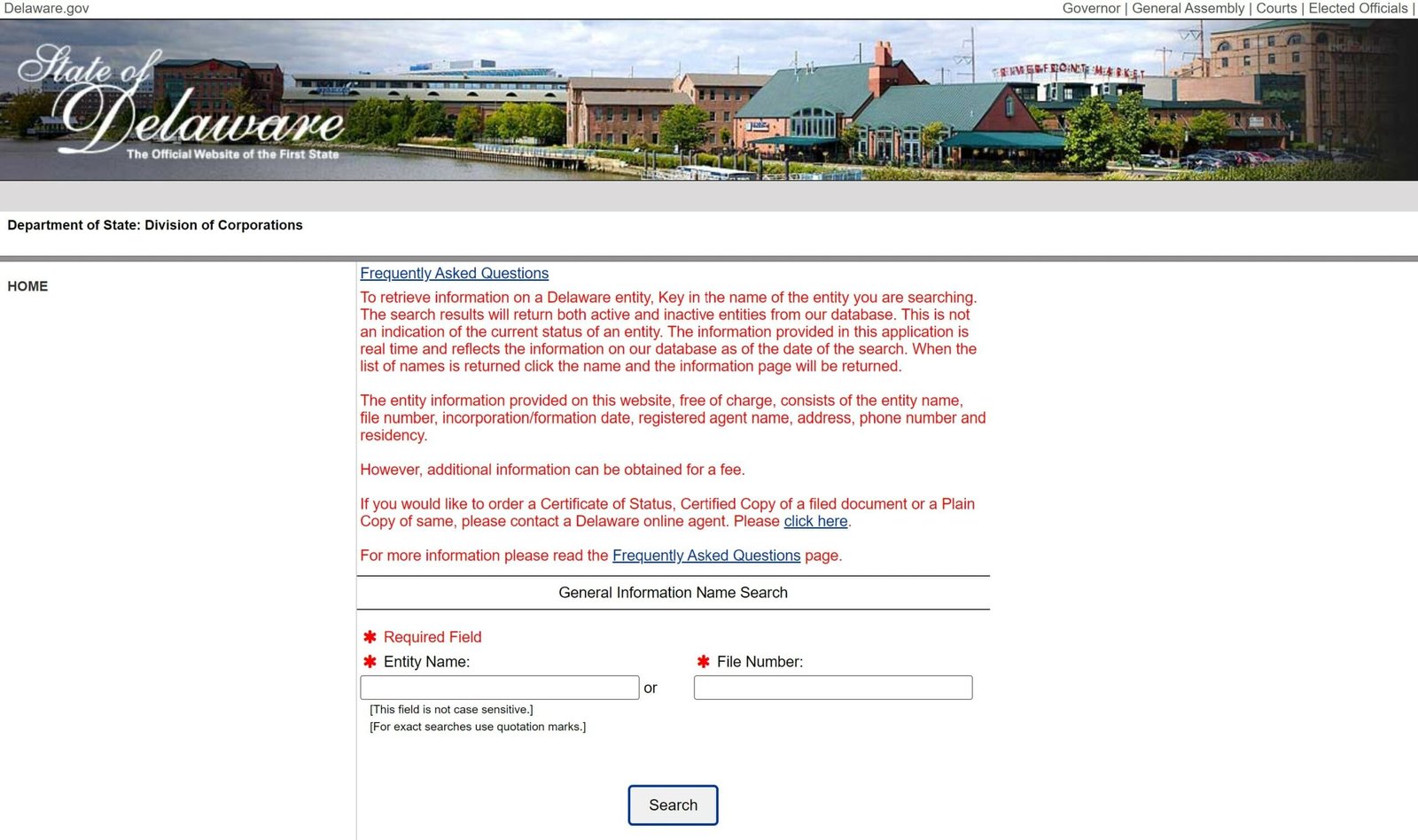 Follow these business entity naming guidelines:

Your name must contain the phrase "limited liability company" or one its abbreviations (LLC, L.L.C. ).
Your name must not contain words. This could cause confusion between your Delaware LLC and a government agency (FBI or Treasury, State Department, etc.). ).
Restricted words (e.g. Bank, Attorney, and University may need additional paperwork, as well as the participation of a licensed individual such a doctor or lawyer to your Delaware LLC.
Delaware Secretary of State Entity Search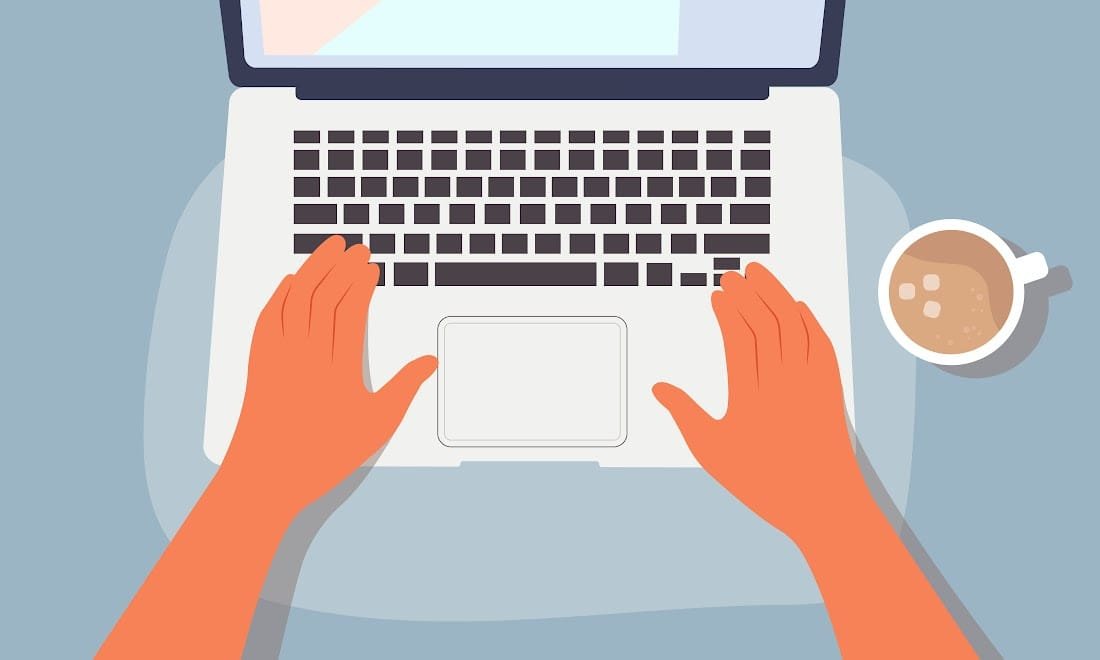 Step #1: Do a Delaware business name search
To check whether your entity name is available, use the Delaware Secretary of State Business Entity Search before you submit your name reservation request. For the best search results, enter the name you wish to use. This will return all entities with the same or similar name.
You can search for just the first two words of your business name to find all similar names.
Step #2: Find Available Domain Names
Another important consideration when choosing a business name is whether your desired web domain is available. It is crucial to have a URL that matches your business name. Even though it seems small, this can make a huge difference in how potential customers find your business.
Searching online for your desired URL using your preferred domain registry, such as GoDaddy is the best way to find out if it is available.
Step #3: Reserve Your Delaware Business Entity Name
The Delaware Department of State's Section of Corporations handles all questions or requests regarding LLC naming. You can reserve business names for up to 120 days.
You must submit an application online or by post to reserve a business name. You will need to pay a fee for reserving your name. You must make checks payable to the "Secretary for State".
Why is Delaware Popular for Incorporating, and What are the Benefits of Incorporating in Delaware?
Delaware is known around the globe as being the most business-friendly state.
Delaware is home to more than 65 percent of Fortune 500 companies and more than half the U.S. publicly traded companies. More startups are also incorporated in Delaware every single day.
The Delaware Court of Chancery, the oldest American business court, uses judges rather than juries, which speeds up legal proceedings significantly. It also maintains the most up-to-date and advanced case law that corporate lawyers in Delaware can rely on, which decreases liability and litigation between Delaware corporations and LLCs.
Incomparable tax savings are also available to Delaware companies. Delaware corporations doing business outside of Delaware are exempt from state income taxes. There is no inheritance tax on stock that is not owned by Delaware residents. There is no state sales tax on tangible personal property. Shares of stock owned abroad are exempt from Delaware taxes.
Additionally, Delaware corporations that are not located in Delaware don't need to obtain a Delaware business license.
It is no surprise that Delaware ranks high as a state for corporate friendliness. No other American state has a strong, experienced, or respected corporate court system like Delaware's Court of Chancery.
Incomparable privacy is offered to Delaware LLC and corporation owners. You can file your Delaware company without listing names. This protects owners' identities and privacy.
The names and addresses of Delaware LLC owners are not public records. Only two situations would require a Delaware Registered Agent to disclose this information: if there is a legal proceeding or at the request of law enforcement.
While Delaware is attractive for incorporations, many online business formation services recommend forming a new business entity in the state where the business is located.
Delaware Business Tips
Forming an LLC in Delaware involves several key steps and considerations. To begin, you must complete the necessary paperwork and filings to form an LLC in Delaware.
Conducting a thorough Delaware LLC name search is crucial when starting a business to ensure that your desired business name is available and meets the state's requirements and get your Delaware entity name registered.
Additionally, drafting a Delaware LLC operating agreement is essential as it outlines the internal management structure and operational guidelines for your LLC.
While you have the option to be your own registered agent in Delaware, many entrepreneurs opt to enlist the services of professional registered agents for their expertise and convenience. The length of time it takes to get an LLC in Delaware can vary depending on various factors such as processing times and the complexity of your application.
Alongside the formation process, you'll need to obtain a Delaware Employer Identification Number (EIN) from the IRS, which is necessary for tax purposes. To streamline the process and ensure compliance, it is advisable to seek the assistance of the top-rated LLC services in Delaware and the best registered agents in Delaware, who can guide you through the process and handle the necessary documentation.
Lastly, if you ever need to change your Delaware registered agent or dissolve an LLC in Delaware, it's important to follow the state's dissolution procedures to conclude your business operations effectively.
---
Additional Steps to Consider
1. Trademark Search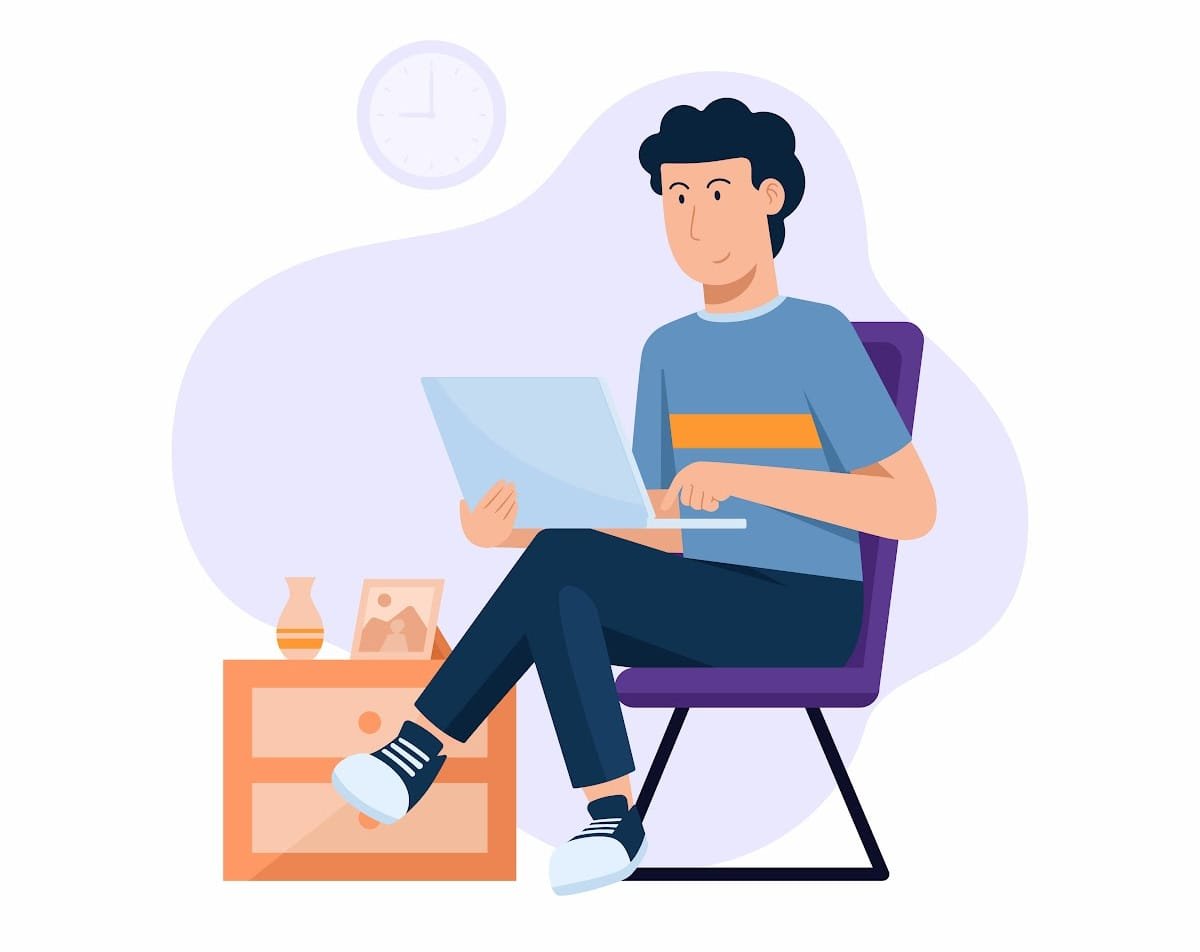 When searching for a business name, it's important to note that availability doesn't necessarily mean the name is free to use if it's already a registered trademark.
To avoid potential complications down the line, it's wise to conduct a thorough trademark search using the Trademark Electronic Search System before finalizing a business name.
2. Choose a Registered Agent
After you have chosen an LLC name that is distinctive and unique, you can now choose your LLC's Registered Agent.
3. Check if the Domain Name is Available
To check if a domain name is available, you can follow these steps:
Go to a domain registrar website, such as GoDaddy.com or Namecheap.com.
In the search bar on the homepage, type in the domain name you want to check.
Click on the search button to see if the domain name is available or not.
If the domain name is available, you will be prompted to purchase it. If it's not available, the registrar will suggest some alternative options or you can try a different domain name.
It's a good idea to check the availability of multiple domain name options as your first choice may already be taken.
Additionally, if you are considering registering a domain name for your business, make sure to also check for any existing trademarks that may conflict with your chosen domain name.
4. Check if Social Media Name is Available
To check if a social media name is available for a new business, you can follow these steps:
Start by choosing a social media platform where you would like to create an account for your business. Some of the popular options include Facebook, Twitter, Instagram, LinkedIn, Pinterest, and TikTok.
Once you have selected the platform, go to the sign-up page and try to create an account using your desired social media name.
If the name is already taken, the platform will display an error message indicating that the name is not available. In this case, you may need to consider alternative names for your social media account.
If the name is available, the platform will allow you to create an account using that name.
It's important to note that just because a social media name is available, it doesn't necessarily mean that it's free to use. You should still do your due diligence to ensure that the name is not already a registered trademark or being used by another business in your industry.
5. Register Delaware Business Entity
When you complete the required documents for filing a new business entity, you then register your business and business name with the state. The state of Delaware will either approve your business name or reject it.
If you hire a good LLC service like Northwest Registered Agent, ZenBusiness or Incfile, these LLC services have business name tools available for you to do a quick search. I recommend using any of these 3 services to assist you with forming a new business. They can save you time and provide you with guidance through the formation process.
6. Register an Employer ID Number (EIN) With the IRS
An Employer Identification Number (EIN) is a unique nine-digit number assigned by the Internal Revenue Service (IRS) to identify businesses and other entities for tax purposes.
Here's how you can get an EIN:
Determine if you need an EIN: You'll need an EIN if you have employees, operate your business as a corporation or partnership, file employment tax returns, have a Keogh plan, or are required to file any of the following tax returns: Employment, Excise, or Alcohol, Tobacco and Firearms.
Apply for an EIN: You can apply for an EIN online, by fax, by mail, or by phone. The quickest and easiest way is to apply online through the IRS website.
Provide the necessary information: When applying for an EIN, you'll need to provide your legal name, trade name (if applicable), business address, and the type of legal structure of your business (e.g., sole proprietorship, partnership, corporation, LLC).
Wait for your EIN: If you apply online, you can receive your EIN immediately after completing the application. If you apply by fax or mail, it can take up to four weeks to receive your EIN.
Note that there is no fee to apply for an EIN. Once you receive your EIN, be sure to keep it safe and use it on all tax documents and forms.
7. Create a Brand Logo
Creating a business logo involves several steps. Here's a general overview of the process:
Define your brand: Before you start creating a logo, you need to define your brand's personality, values, and mission. This will help you create a logo that accurately represents your brand.
Determine the design style: Decide on the design style you want for your logo. Do you want it to be modern or classic, minimalistic or intricate, colorful or monochromatic? Consider your brand personality and target audience when making this decision.
Choose the colors: Pick a color palette that reflects your brand personality and complements your design style. Colors have psychological meanings and can affect how people perceive your brand.
Brainstorm ideas: Brainstorm several logo design concepts based on your brand personality, values, and mission. You can use online resources for inspiration or hire a professional logo designer to create a custom logo for you.
Sketch your ideas: Once you have some logo design concepts, sketch them out on paper to visualize how they might look. This can help you narrow down your options and refine your ideas.
Design the logo: Use a graphic design software program like Adobe Illustrator or Canva to create your logo design. Make sure it is scalable and can be used across different mediums.
Get feedback: Share your logo design with colleagues, friends, or family to get feedback. This can help you refine your design further.
Finalize the logo: Once you have incorporated feedback, finalize your logo design. Be sure to use high-quality images and files for your logo.
Protect your logo: If you want to protect your logo, consider trademarking it with the U.S. Patent and Trademark Office. This will prevent others from using a similar logo and protect your brand's identity.
8. Write a Business Plan
Writing a business plan involves a comprehensive process that covers various aspects of your business, including the industry, market research, marketing and sales strategies, financial projections, and more. Here are some steps to guide you in writing a business plan and links to resources that can help you:
Executive summary: This section provides a summary of your business plan, highlighting key information about your business, target market, products or services, and financial projections. It should be brief but comprehensive.
Company description: This section describes your company's mission, vision, values, and legal structure. It also includes information about the management team, business location, and history.
Market analysis: This section provides a detailed analysis of your industry, target market, competition, and customer demographics. It also includes information about market trends and growth projections.
Marketing and sales strategies: This section outlines your marketing and sales strategies, including branding, advertising, pricing, and distribution channels.
Products and services: This section describes your products or services, their features and benefits, and how they will meet the needs of your target market.
Financial projections: This section provides a detailed financial forecast for your business, including projected revenue, expenses, profits, and cash flow. It also includes a break-even analysis and funding requirements.
Here are some links to resources that can help you in writing a business plan:
Small Business Administration (SBA): The SBA offers a step-by-step guide to writing a business plan, including templates and sample plans.
SCORE: SCORE provides free business plan templates and guides, as well as mentoring and counseling services.
Bplans: Bplans offers a wide variety of business plan templates, tools, and resources, including sample plans for different industries.
LivePlan: LivePlan is a cloud-based software that provides business planning tools and templates, financial forecasting, and collaboration features.
Canva: Canva offers a range of customizable business plan templates and design tools to help you create a professional-looking plan.
9. Open a Business Bank Account in Delaware
A bank account is generally required for a new Limited Liability Company (LLC) or corporation to separate personal finances from business finances and to establish a clear record of business transactions.
Having a separate bank account for your LLC will help you keep track of your business's income and expenses, which will be useful for tax purposes, accounting, and financial management. It will also make it easier to accept payments from customers and pay bills, suppliers, and employees.
To open a bank account for your LLC, you will typically need to provide the following documents:
Certificate of Formation: This is a legal document that shows that your LLC has been registered with the state.
Operating Agreement: This document outlines the rules and procedures for running your LLC and is required by some banks.
EIN (Employer Identification Number) Confirmation Letter: This is a letter from the IRS confirming your LLC's tax identification number.
Identification documents: You will need to provide personal identification documents, such as a driver's license, passport, or state ID, and proof of address, such as a utility bill.
Note that the specific requirements for opening a bank account for an LLC may vary depending on the bank and state where you are located. It's best to contact the bank you plan to use to inquire about their specific requirements.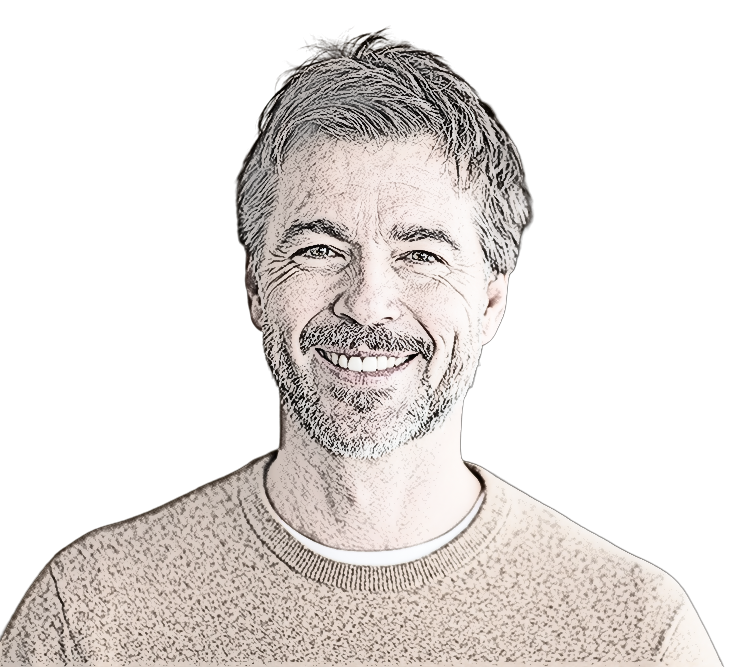 Brian Wilson is the content manager and founder of LLC Radar.
Brian grew up in North Texas, just outside of Dallas, and has a bachelor's degree in business journalism from Southern Methodist University. Since graduating from SMU, Brian has gained over 10 years of experience in business writing for several online publications.
Brian resides in Plano, Texas and he can be reached by email:   info@llcradar.com
Phone: 972-776-4050