Oklahoma LLC Formation FAQ
Welcome to your trusted resource for Oklahoma LLC information! This FAQ page is designed to guide you through the entire process of setting up and managing a Limited Liability Company in Oklahoma.
Whether you're curious about registration, compliance, or the roles of registered agents, we've got your questions covered.
Equip yourself with the knowledge you need to succeed in the Sooner State's business landscape.
Oklahoma LLC
How Do I Start an LLC in Oklahoma?
To establish an LLC in Oklahoma, you must file the Articles of Organization with the Oklahoma Secretary of State. This process involves providing key information about your business, like its name and management structure.
After approval, you'll receive a confirmation that your LLC has been legally formed. Check out the step-by-step guide on the Oklahoma Secretary of State's website.
What Are the Costs Associated with Forming an LLC in Oklahoma?
Forming an LLC in Oklahoma requires payment of a filing fee to the Oklahoma Secretary of State when submitting the Articles of Organization. The fee might vary, so it's recommended to check the current fee structure on the state's official fee schedule page.
How Long Does It Take to Set Up an Oklahoma LLC?
The duration to set up an LLC in Oklahoma largely depends on the processing times of the Oklahoma Secretary of State. Generally, online submissions are processed faster than mailed ones. On average, it can take anywhere from a few days to a few weeks. Stay updated on processing times by visiting the state's official website.
Is an Operating Agreement Mandatory for an Oklahoma LLC?
While not a state-mandated requirement, having an Operating Agreement is highly recommended for an Oklahoma LLC. It outlines the management structure, membership rights, and operational procedures of the business. This internal document helps avoid potential disputes and ensures a smooth business operation. Get more insights about Operating Agreements from the Oklahoma Small Business Administration.
Do I Need an EIN for My Oklahoma LLC?
Yes, after establishing your LLC, it's essential to obtain an Employer Identification Number (EIN) from the Internal Revenue Service (IRS). This unique number is crucial for tax purposes, opening business bank accounts, and hiring employees. You can apply for an EIN online through the IRS website.
Oklahoma Business Name Search
How Can I Check the Availability of My Desired Business Name in Oklahoma?
To ensure your business name isn't already taken in Oklahoma, you can utilize the Oklahoma Secretary of State's online name search tool. This platform allows users to search for existing business names and verify if their chosen name is unique. Visit the official Oklahoma business name search page to start your search.
What Are the Requirements for Choosing a Business Name in Oklahoma?
In Oklahoma, a business name for an LLC must include the terms "Limited Liability Company" or its abbreviations such as "LLC" or "L.L.C." It should also be distinguishable from any existing business names registered in the state. There are certain prohibited words or phrases that can't be used unless specific criteria are met. For a detailed understanding, refer to the Oklahoma naming guidelines.
Can I Reserve My Business Name Before Officially Registering in Oklahoma?
Yes, Oklahoma permits entrepreneurs to reserve a business name before they officially form their LLC. This helps in securing the desired name while preparing other aspects of the business formation process. A name can be reserved for up to 60 days. You can file an application for name reservation through the Oklahoma Secretary of State's website.
Oklahoma Registered Agent
Who Can Serve as a Registered Agent in Oklahoma?
In Oklahoma, a registered agent can either be an individual or a business entity. The key requirement is that they must have a physical address in Oklahoma (P.O. Boxes are not acceptable). This address is called the registered office.
Moreover, the agent should be available during regular business hours to accept legal service of process. You can also choose an authorized commercial registered agent service which is listed with the Oklahoma Secretary of State.
Why is Having a Registered Agent Important in Oklahoma?
Having a registered agent in Oklahoma is a legal requirement for all LLCs and corporations. Their primary role is to accept legal notifications, tax forms, and official governmental communications on behalf of your business.
This ensures timely and proper handling of important documents and provides a consistent point of contact for the state. A lapse in representation can lead to legal consequences, including the administrative dissolution of the business.
Can I Serve as My Own Registered Agent in Oklahoma?
Yes, in Oklahoma, you or any other individual associated with the LLC, such as a director, officer, or manager, can act as the registered agent for the company. However, it's crucial that the individual meets all the requirements, like being available during standard business hours at the registered office.
Some businesses opt for professional registered agent services to maintain privacy and ensure all legal notifications are handled appropriately. Learn more about the role and responsibilities on the Oklahoma Secretary of State's website.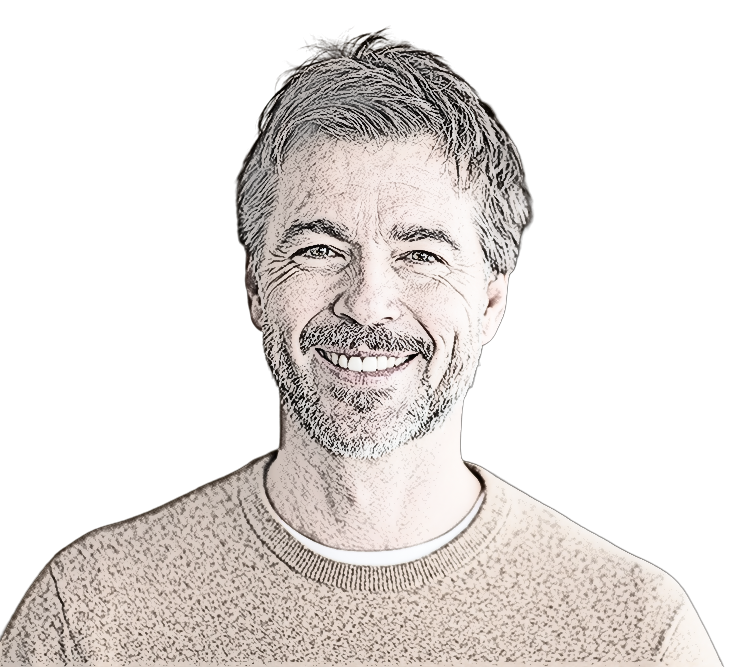 Brian Wilson is the content manager and founder of LLC Radar.
Brian grew up in North Texas, just outside of Dallas, and has a bachelor's degree in business journalism from Southern Methodist University. Since graduating from SMU, Brian has gained over 10 years of experience in business writing for several online publications.
Brian resides in Plano, Texas and he can be reached by email:   info@llcradar.com
Phone: 972-776-4050