Bizfilings Review – Is BizFilings Any Good Compared to Other LLC Services?
BizFilings was founded in 1996. Since then, hundreds of thousands have been created.
BizFilings is still relevant and popular despite the many excellent online services for LLC formation.
This BizFilings LLC service review gives you an overview of their services. We will examine their main features, pricing, and other details. This review of BizFilings will help you decide if they are the right LLC website.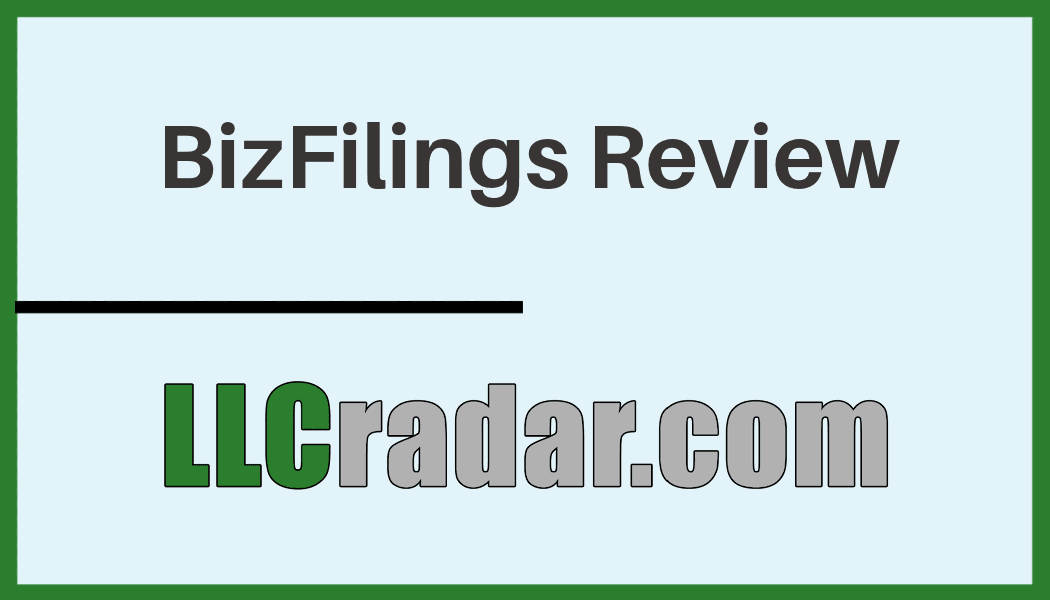 BizFilings Pros & Cons
Pros of BizFiling
Northwest R.A. is the 2nd largest registered agent service, charging $125/year. CT Corporation aka Wolters Kluwer is the largest, oldest, and one of the most expensive, charging $337/year. CT Corp charges $788 for incorporation with reg. agent service.
BizFilings can help you with state-level compliance issues if your state requires additional steps to your LLC formation. These services are not offered by many competitors.
BizFilings offers six months of registered agent services, regardless of the LLC formation package that you choose. While some competitors offer a complete year, six months of registered agent service is still very valuable.
The Business Owner's Toolkit from BizFilings is a valuable resource that includes extensive information about LLC formation and many other topics, including taxation guides and compliance tips. While many competitors offer similar features, most don't provide as much value as BizFilings.
You can still benefit from their free business name availability check even if you are not a BizFilings client.
Cons of BizFiling
Although their prices are higher than most competitors, BizFilings does not have enough features to justify their high rates. You can save $60+ using other quality LLC services, and still get the same features.
Prices can vary depending on the state in which you are forming your company. The Basic package costs $99 and the Standard package costs $159 and $244 respectively. While the Complete package ranges from $199 to $434, it does not include the state fee.
Some of their features may not be explained clearly. They offer an "Expedited Process Service" in some of their LLC formation packages. However, if you carefully read the fine print, you will discover that this does nothing to expedite your order with the state.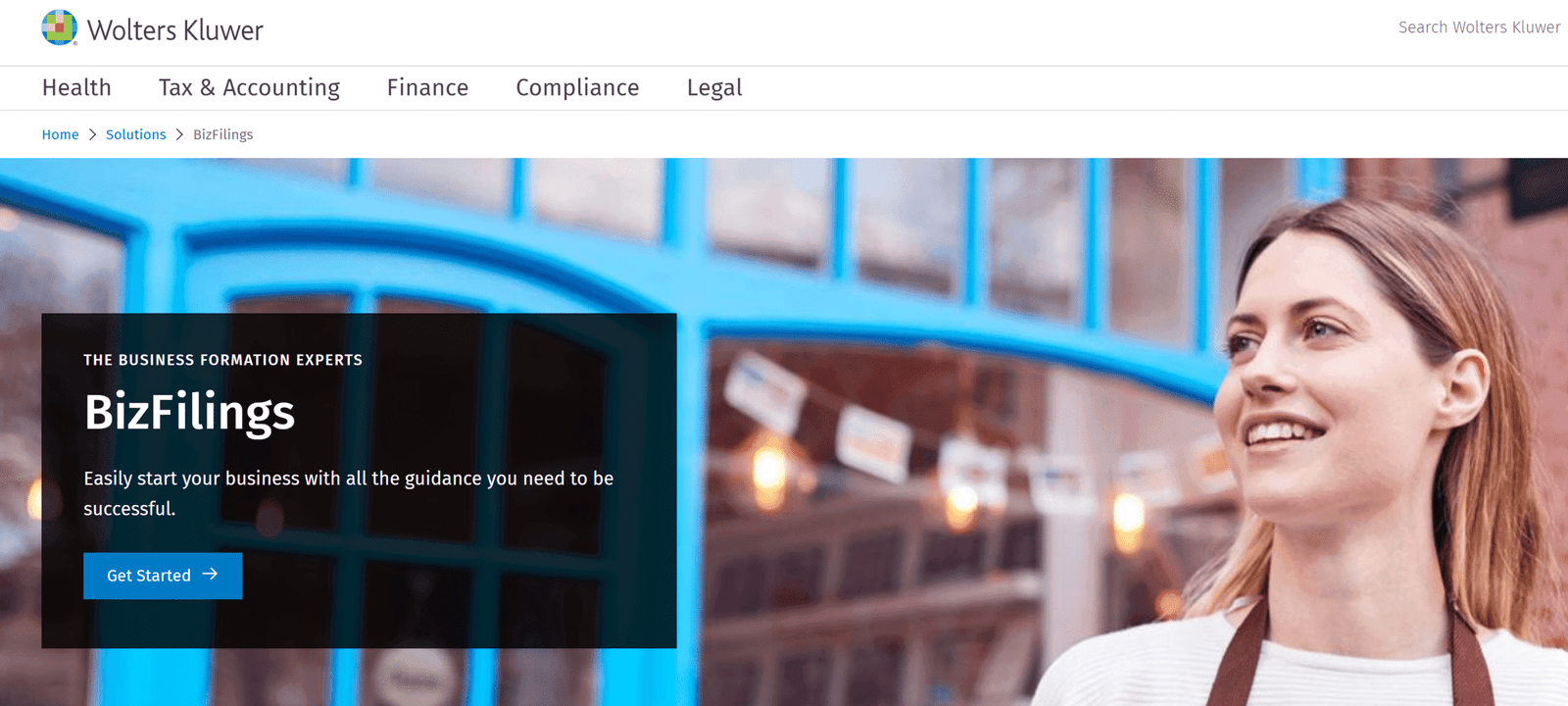 BizFilings LLC Formation Packs
BizFilings provides three types of LLC formation services: Complete, Standard, or Basic. Below is a breakdown of each level's features.
Basic Plan: $99 + State fee
Articles of Organization (Preparation & Filing): BizFilings drafts and files these documents. These documents are submitted to the state of formation in order to create your limited liability company.
Name Availability Searches: They will search state business databases to verify that the name you are looking for is available. No cost for as many searches as possible
6-month Registered Agent Service: Every LLC in America requires registered agents. This is the person or entity you have designated to receive important documents from the government on behalf of your business. This ensures that the state has an easy way to contact a representative from your LLC. BizFilings will act as your registered agent for six months. After that, they charge $220/year. You are not required to buy this service.
6-month BizComply Tool: This online compliance tool allows you to keep track of state-specific regulations, rules, and filing deadlines. This tool is part of a registered agent service. It only lasts six months before you need to purchase a registered agent subscription.
Standard Plan: Price Variable ($159-244) + State Fee
All the benefits of the Basic package plus…
LLC Kit and Seal: A binder containing your LLC's name printed on its spine. It also includes a decorative seal to stamp documents and custom membership certificates for owners.
Sample LLC Forms: A CD will be sent to you that contains customizable templates for business documents such as operating agreements, meeting minutes, and resolutions.
BizFilings expedited processing: BizFilings will prioritize the processing of your order over any Basic package orders they receive at the same moment. You will need to pay the expediting fee if you wish to expedite your order to your state of formation.
Complete Plan: Price Variations ($199-434) + State Fee
All the features of the Standard package plus…
Federal Tax ID Number (EIN), also known as a Social Security Number, is what your LLC needs. An EIN is required to open a bank account for your business, hire employees, and many other things. BizFilings will obtain your EIN directly from the IRS.
"Now That You're Formed" Compliance DVD: This is basically a video instruction manual to help you form your LLC.
Overnight Shipping to a Certified Copy of Your Documents: After they file your documents, they will obtain a certified copy from your state and overnight it to them.
Additional Features Depending on the state where you are forming your company, this package might include additional features. In Washington, for example, the Complete package includes an initial report and a certified copy of your filed formation papers. It also includes a state tax ID form.
Is BizFilings right for you?
BizFilings has many positive points. However, they are not the right fit for all businesses. Let's look at a few scenarios to help you decide whether to use their LLC formation services.
BizFilings: When is it a good idea to start an LLC?
BizFilings can help you if your state has complex compliance requirements.
BizFilings: When to NOT start an LLC
BizFilings might not be the right choice if your goal is to buy well-balanced packages that include many advanced features and save money.
Final Verdict (Our Recommendation)
BizFilings isn't very different from other companies unless you are forming a company in a state that has additional compliance requirements. However, they are a reliable provider of LLC formation services with lots of experience.
Their base rate is $99. They also include six months of registered agents service with any of the LLC packages. However, their competitors are able to beat this price and include a full year's registered agent service.
What other services does BizFilings offer?
BizFilings offers a variety of services that entrepreneurs can use to grow and maintain their businesses. We looked at the features BizFilings offers and found out how much each one costs. This can be particularly interesting when you consider the a la carte pricing of features included in their formation packages.
Let's look at all BizFilings has to offer and talk about which services are worth your attention and which can be ignored.
Register Agent Service ($220). BizFilings provides six months of registered agent services with every LLC formation package. They charge $220 per annum after the six-month period is up. This is slightly more than average.
Publication Service ($100). In states such as New York, where entrepreneurs must publish proof of LLC formations in local papers, BizFilings can handle the whole process for you for $100 plus the state's fees. BizFilings is the preferred publication service and we don't know of any other companies that offer this service at a lower cost.
EIN ($79). It is very simple to get your EIN from IRS. BizFilings will purchase one for you for $79 This price is in line with industry norms.
The Business License Research Package ($99), This package includes a list all licenses and permits that your business requires to comply with local, state and federal law. Although you will still need to apply for licenses, it is very helpful to have a list.
Payroll Tax Registration ($199). BizFilings can set up accounts to help you with your company's unemployment tax and withholding. This is a unique offer as few competitors offer assistance in payroll tax registration.
Sales Tax Registration ($199). BizFilings can also register your company for use and sales taxes with your state, county and/or municipality.
Certified Copy (39 USD): BizFilings can acquire official copies of any state-filed documents for $39. This is a lower price than what most competitors charge.
DBA Name ($139). A DBA name (doing business under) is an alternative to creating a business entity. It gives you the legal right of using an assumed business name. BizFilings' $99 price is fairly standard. This is especially true if your state requires you to complete a name availability check. In which case, you can add $25.
Annual Report (pricing unknown): All states require entrepreneurs to submit an annual or biennial report. This report is used to keep the state informed about basic business information, such as your address and registered agent's names. BizFilings cannot disclose the cost of this service. You'll need to contact them if interested.
LLC Kit (99$): This is a binder that has your LLC's name on it. We are not convinced that anyone needs an LLC kit. In fact, we wouldn't recommend spending more than $100 on this product.
Brian Wilson is the content manager and founder of LLC Radar.
Brian grew up in North Texas, just outside of Dallas, and has a bachelor's degree in business journalism from Southern Methodist University. Since graduating from SMU, Brian has gained over 10 years of experience in business writing for several online publications.
Brian resides in Plano, Texas and he can be reached at info@llcradar.com