Best Online Bookkeeper Services
Bookkeeping can become a burden as your online business grows. You may consider outsourcing it. Bookkeeping services can help you manage your bookkeeping, payroll, expenses, and other tasks.
Either you can integrate the service into your cloud accounting software or outsource all of your bookkeeping.
We have compiled a list of the top bookkeeping services you can use for your online business.
Merritt
Bench
Bookkeeper.com
FreeAgent
Bookkeeper360
InDinero
Online Bookkeeping Service: Why Do You Need It?
All businesses are required by IRS to keep books that contain all financial records. These books will show you your income sources and business expenses. These books can also be used to separate your taxable from non-taxable income.
Proper bookkeeping helps you track your business' growth and progress and comply with legal and tax requirements. This will allow you to see where your money is coming from and your largest expenses. It also allows you to identify ways that your business can be improved.
Maintaining proper books takes time and effort. Many small businesses can't afford to hire a full-time accountant or CFO immediately.
Online bookkeeping services are the answer. Online bookkeeping services allow you to manage your business more efficiently by spending less time filling out paperwork. You can save money on staffing costs by starting a small business.
Here are some things to consider when you choose an online bookkeeping service provider for your business.
Cost – This is the cost of your bookkeeping services, what you get, and your budget.
Features – What services do you require? You can use these services to pay your bills, invoicing, income, expense reports, manage bank statements and credit cards, payroll, etc.
Integrations – Your bookkeeping software should be compatible with cloud accounting software such as Quickbooks or Freshbooks.
It's easy to use – How simple it is to use and how much time it saves you.
Now, look at some of the best online bookkeeping services for small businesses.
We will compare their performance on these criteria.
---
Merritt
https://merrittbookkeeping.com/
Merritt does not offer the same online accounting services as our favorite virtual bookkeepers, such as payroll management or invoicing. It does provide enough outsourced accounting services that it can free up time.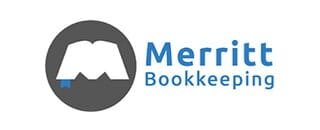 Merritt automates many of the most tedious and time-consuming tasks in bookkeeping, including reconciling accounts, balancing books, and updating financial reports. This allows you to focus on your business.
Merritt Bookkeeping is the best option. It starts at $190 per month. This is lower than any other provider on our list. Merritt's website doesn't provide much information about its online bookkeeping services. Getting in touch with the company directly for more information is best.
Prices: It starts at $190 per month.
---
Bench
Bench offers online bookkeeping services from professional bookkeepers. You can get a monthly financial overview and an expense overview to help you manage your money. The at-a-glance visual reports will help you to see the big picture and provide you with actionable insight that can be used to grow your business.
They also provide a year-end financial package. This includes all the information needed to file your taxes. They can help you find a CPA or work with your CPA to file your taxes quickly and painlessly.
Bench does not manage your payroll, pay bills, create invoices, or file taxes. This is a good choice for small businesses that need bookkeeping while using other tools to manage taxes, invoicing, and payroll.
Prices: Monthly starting at $115, or annually.
---
Bookkeeper.com
Bookkeeper.com provides all-in-one bookkeeping solutions for small businesses. Bookkeeper.com manages your books with the most popular accounting software QuickBooks. You can trust that their team includes certified accountants and QuickBooks professionals.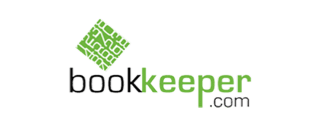 Quickbooks is connected to your bank and credit card statements upon sign-up. Access to your customized chart of accounts is available. You can set up invoicing and bills.
They will ensure that your QuickBooks file matches the bank and credit card statements. You will always be able to access categorized statements to quickly review your finances. You can view your financial statements each month and work with their team.
Bookkeeper.com allows you to pay suppliers and vendors using checks. They'll print and mail checks for you. They will monitor your invoices and make sure they are paid on time.
Prices: Starting at $275/month
---
FreeAgent

FreeAgent, a web-based accounting program, simplifies your bookkeeping. It can connect to your bank accounts, allowing you to track expenses and send estimates. You can also monitor cash flow and see a birds-eye view of your income, expenses, and profits.
FreeAgent won't handle your bookkeeping. You will have to do it yourself or hire an accountant. You can also add multiple projects, multicurrency invoices, and unlimited clients to the account and set up sales tax.
This software is ideal for small businesses who need an affordable accounting solution that allows them to do their own bookkeeping.
Pricing: $10/month for 6 months, then only $20/month.
---
Bookkeeper360
Bookkeeper360 offers an online bookkeeping service to small businesses. They use Xero instead of Quickbooks accounting software and can help you set up your books so that no data is lost when they transfer your data over to Xero.

Small businesses can get a dedicated account manager, financial statements, cash, and accrual-based reporting, bills, invoicing, and payroll.
They offer technology advisory, HR and daily bookkeeping services, and a dedicated CFO/CPA for managing your account.
Prices: Starting at $199 per month
---
InDinero
InDinero is an online provider of accounting software, bookkeeping, and tax services. The company offers an all-in-one service that includes bookkeeping, bill paying, tax filing, and payroll.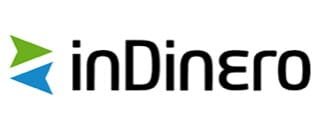 The software is intuitive and easy to use. It quickly provides an overview of your income, expenses, profits, and other financial information. They have an experienced team of bookkeeping and accounting experts who will manage your account.
InDinero's team of onboarding specialists will assist you in setting up your bank account, credit and statements, so you don't fall behind in your bookkeeping.
Pricing plans are determined by the number of transactions and accounts that have been connected. The team can help you design a plan that suits your business needs. All plans are payable annually by default. However, you can request a monthly payment option.
Pricing: $310/month, paid annually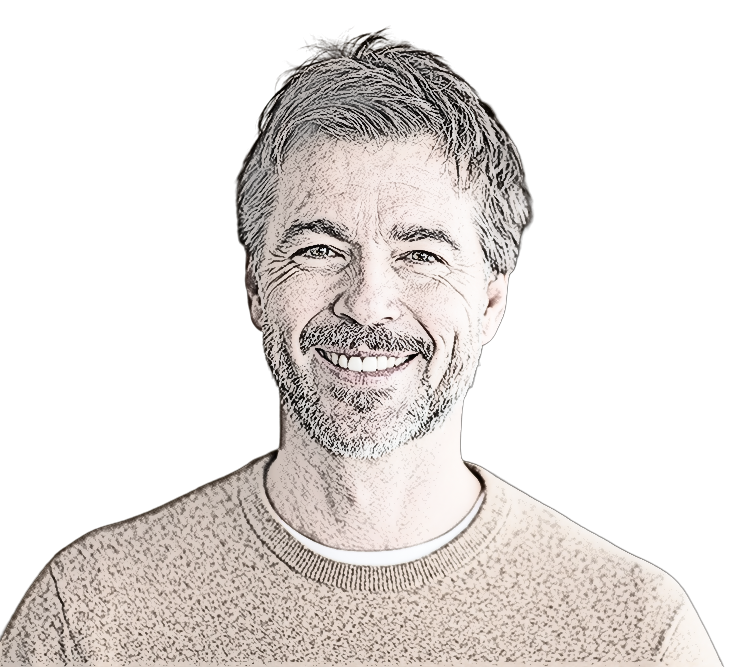 Brian Wilson is the content manager and founder of LLC Radar.
Brian grew up in North Texas, just outside of Dallas, and has a bachelor's degree in business journalism from Southern Methodist University. Since graduating from SMU, Brian has gained over 10 years of experience in business writing for several online publications.
Brian resides in Plano, Texas and he can be reached by email:   info@llcradar.com
Phone: 972-776-4050