How to Register & Obtain Needed Business Licenses and Permits
You will need to file Articles of Organization (or Articles of Incorporation) with your Secretary of state when you register your company. This permits you to incorporate your company or create an LLC. It doesn't allow you to obtain the permits and licenses that may be required to run a business in your industry. A combination of permits and licenses from the federal, state and local authorities is required for most small businesses. Many factors affect the requirements and fees, including business activity, location and government rules.
What is a business license?
There are many things to do when you start your own business. One of these tasks is obtaining proper licensing. Some many licenses and permits only apply to certain industries. However, almost all businesses in the United States require some type of license. Licenses can be issued at any level: the local, state or federal.
You might need one license or permit if you provide professional services. You may need a general business permit to be able to operate in certain states or municipalities. You will need permits and licenses for specific business activities in many places across the United States.
Without some research, there is no way to determine which permits and licenses you require. It is important to take the time to research your industry and your specific location.
Licenses for General Business
Some states or local governments require you to obtain a general business license before you can operate any business within their borders. This applies regardless of whether you are a corporation, limited liability company (LLC), sole proprietorship, partnership, or another type of entity. These licenses do not cover services your business may provide such as healthcare, food service, or professional trades.

Business Licenses vs. Business Registration

It is a common misconception that once your business has been registered, you are legally authorized to transact all types of business. This is incorrect. You must file Articles of Organization for a limited liability company or LLC, and Articles of Incorporation for a corporation with the Secretary of State. This permits you to legally incorporate or form an LLC. It doesn't allow you to obtain the permits and licenses that may be required to run a business in your industry.
Federal Licensing
Federal licensing is required for certain industries to be able to carry out business activities. There are different federal permits and licenses requirements depending on which industry you work in. Check with the issuing agency if you are operating in one of these industries to find out what permits or licenses you may need.

Agriculture

Many farms import and ship products across state lines. This can include animals, plants, as well as a range of biological goods. You will need to apply for licensing from U.S. Department of Agriculture if your company is involved with any of these activities.

Alcohol

The alcohol industry is highly regulated. You will need a variety of permits to sell, import, make, or wholesale alcohol. To determine the licenses and permits required for federal licensing, check with the Alcohol and Tobacco Tax and Trade Bureau.

Aviation

You will need proper licensing from the Federal Aviation Administration if you are in the business of transporting people or goods via aircraft. This regulation applies to all businesses providing maintenance services for aircraft.

Commercial Fisheries

Your business can be legally classified as a commercial fishery if you harvest fish for trade, barter, and sale. The National Oceanic and Atmospheric Administration Service must obtain a commercial fishing license.

Firearms and Ammunition

The federal government regulates explosives, ammunition, firearms, and other industries. To obtain the proper licensing, your company must contact the Bureau of Alcohol, Tobacco, Firearms, and Explosives.

Fish and Wildlife

Federal regulations govern wildlife activities such as hunting, importing, or exporting derivatives of wildlife. Businesses that engage in such activities must apply for a U.S. license. Fish and Wildlife Service.

Maritime Transportation

A license may be required by the Federal Maritime Commission for any business that transports people and cargo over water. This agency regulates shipping services between the United States and Canada.

Mining and Drilling

A license is required by the Bureau of Safety and Environmental Enforcement for any company that conducts drilling on federal land to extract mineral resources. This agency regulates the offshore energy sector.

Nuclear Energy

You must obtain licensing from the U.S. Nuclear Regulatory Commission if you intend to distribute or dispose of nuclear materials. This agency regulates radioactive materials to protect the public's safety.

Radio and Television Broadcasting

The Federal Communications Commission requires all broadcasting organizations to obtain a license.
Licensing at State Level
You might need licenses from your state in addition to federal licenses. This depends on what activities you are engaging in. Although the laws in every state are different, it is possible to need a license for the following activities:
Auctions
Construction
Dry cleaning
Farming
Foodservice
Retail sales
Hospitality (hotels and motels, etc.
Vending machines
A search engine on some state websites will help you find the right licenses and permits for your company. These lists may not always contain information about local or federal licenses. It is important to cross-reference any recommendations you make with information from the Small Business Administration and your county.
Some states require that you have a general business license to legally operate, as we mentioned previously. The following states require a general license for business operations at the state level:
Alabama
Alaska
Washington, D.C.
Delaware
Florida
Michigan
Minnesota
Mississippi
Nevada
North Dakota
Oklahoma
Oregon
South Carolina
South Dakota
Tennessee
Vermont
Washington
West Virginia
Keep in mind that even though your business is licensed by the state of California, you may still need additional licenses from your local municipality or county. Do your research to find out what licenses are required in your area.
Licensing at the Local Level
A local business license is required by many municipalities and counties. This license may be required regardless of whether your company is licensed at either the state or federal levels. A general business license may be required from your local office. Permits that are specific to your business activities might also be needed.
These websites can help you find exactly what you need at the local level.
Your city and county offices
The office of the county clerk
Your state tax office
Professional licenses
Agencies that regulate providers of professional services issue professional licenses. Professional licensing is required if you offer regulated services or your employees do.
These licenses are usually regulated at the state or local level. You will likely need multiple professional licenses if you or your employees work in multiple states. This list does not include all professions that require licensure.

Accounting

The National Association of State Boards of Accountancy can provide accounting firms with professional licensure information.

Architecture

You cannot provide professional services without proper licensing if you or your employees are practicing architects. The National Council of Architectural Registration Boards has more information.

Cosmetology Hairstyling

Before being licensed to offer services to clients, cosmetologists and hairstylists need to complete apprenticeships. You can find information about licensing at the National Interstate Council of State Boards of Cosmetology website.

Medical Services and Dental Care

Separate licensing boards regulate dentistry, nursing, and medical service. The American Dental Association or the American Dental Hygienists Association must license dentists and dental hygienists. Doctors and nurses must be licensed by the state medical board.

Engineering

Both engineers and land surveyors must be licensed by their state boards. The National Council of Examiners for Engineering and Land Surveying can provide more information.

Law

All attorneys must pass state-specific exams and obtain a license to practice law in the state where they reside. Each state's bar association issues licenses. You can find more information on this at the American Bar Association website.

Pharmaceuticals

You will need licensing from your state board to provide pharmaceuticals directly to the public or to participate in the manufacture, sale, or development of medication. The National Association of Boards of Pharmacy oversees state boards.
The above list, as I mentioned, is not complete. If you offer any professional services, make sure to contact the regulatory agency for licensing requirements.
Other types of business licenses and permits
Your business may also need general or professional licenses and permits.
Zoning permits
Health permits
Environmental permits
Building permits
The location of your business and the services you offer will determine which permits you to require. It is best to consult your local or county government to determine which permits may be required.
Special permits for home-based businesses
You may be required to obtain a license or permit if your business office is located within your home. This could depend on your county and city regulations.
Home occupation permit
Zoning permit
Fire permit
Sign permit
Special use permit
How to Keep Your Licenses Current
Many licenses and permits need to be renewed on a regular basis. You may be charged periodic renewal fees depending on the licenses you have. Your governing agency may require you to submit renewal applications or resubmit your applications after a specified time. You should carefully review the requirements for each permit and license you have.
FAQ Licenses and Permits
Are all businesses required to have a license? While many businesses need permits or licenses to operate legally, there are some situations where a license is not required. It will depend on your industry and where you are located. Certain states and local governments require general business licenses to allow you to operate any business within their boundaries.
Is it possible to sell items without a license? Most times, licensing and permits are required for your business to sell products. You will need the exact licenses that you need depending on the product you are selling. It is best to do thorough research before you engage in business transactions.
Is it legal for a home-based business to operate? Running a business from home is possible if you have the right permits and licenses. The requirements vary depending on where you live. You can usually get more information from your local licensing office.
What type of license is required for an online company? Online businesses often have the same licensing requirements as physical businesses. Online businesses may not always need the same permits as physical businesses such as building permits and zoning permits.
Do I need a license for Amazon or Shopify to sell? If you plan to make money selling products on Amazon, Shopify or Etsy, some states might require you to have a seller's license. You can find out more about your state's requirements at the tax or revenue division website.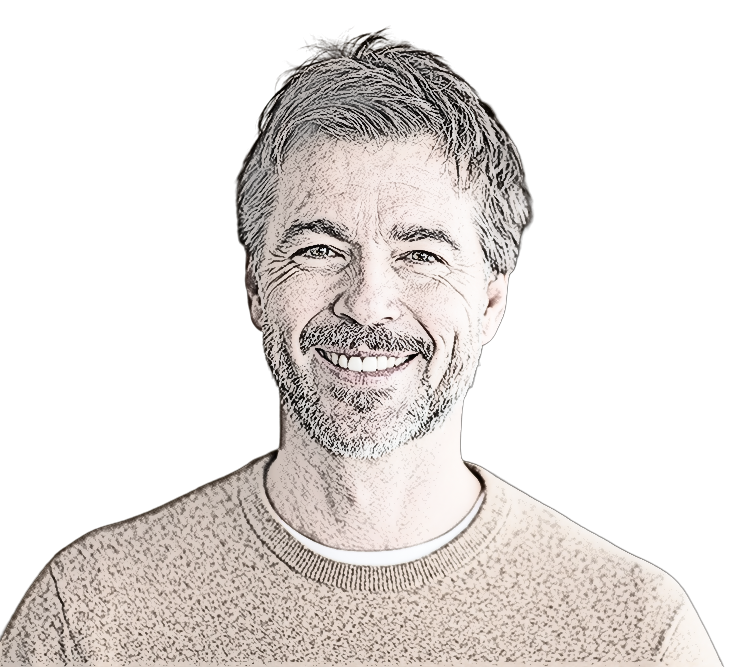 Brian Wilson is the content manager and founder of LLC Radar.
Brian grew up in North Texas, just outside of Dallas, and has a bachelor's degree in business journalism from Southern Methodist University. Since graduating from SMU, Brian has gained over 10 years of experience in business writing for several online publications.
Brian resides in Plano, Texas and he can be reached by email:   info@llcradar.com
Phone: 972-776-4050