How to Start a Shoe Store (November 2023)
Shoes are the number one need of people, after shelter and food. U.S. shoe sales exceed $85 billion each year. These figures are not small potatoes. Entrepreneurs can now open their own shoe shops with ecommerce.
Many innovative shoe retailers have emerged recently and surpassed our wildest dreams. These include membership services such as ShoeDazzle, which has grown to sell more than $100 million of shoes since 2009,, and TOMS Shoes which is charity-focused. It was expected to donate 100 million shoes by 2020. This field is full of innovation opportunities, especially if you are a fashionista. These steps will help you start a shoe shop.
The shoe store industry is shrinking year over year, it's true. The annualized revenue dropped by 1% between 2015 and 2020. However, this number can be misleading. Like most retail industries, shoe stores perform best when customers have more disposable income. Sales will rise if the economy is performing well. Fewer sales equal worse economic performance.
Despite the slight downturn, the industry has experienced growth in the world of ecommerce. The U.S. online shoe market grew 4.7% in 2020, and sales reached $15.4 billion. According to the Bureau of Labor Statistics, shoe store managers and top executives still earn more than $70,000 annually. This type of business is also relatively easy to start and has lower risk than other startups.
When opening a shoe shop, the first thing to consider is whether you are going to franchise it or start your own store. Red Wing and The Athlete's Foot offer franchise opportunities. These options range from as low as $50,000 to as high as $715,000. Although starting an independent shoe shop is cheaper than opening a franchise, you won't have the brand recognition, consumer base, or support from franchisees.
You must do a few things before opening your shoe shop. This checklist will help you organize your business affairs.
Make a business plan
Decide the Business Structure
Calculate your business costs
Choose a Business Name
Register your business and open financial accounts
Buy Equipment for Your Shoe Store Business
Promote Your Shoe Store
---
Make a business plan
Not only is a business plan important for entrepreneurs looking to raise capital or obtain a loan for their business, but it is also essential for first-time business owners who want to stay on track and avoid costly mistakes. Your business plan should answer most of your future questions about your shoe shop. This is where your target customer will be defined and what type of shoe store you want to open. You might want to consider the following:
Consider your product. Who are your distributors and wholesalers? What type of shoes (e.g. Are you selling sneakers, shoes for women, or specialized athletic shoes? Do you sell other inventory, such as accessories or shoe repair services?
Think about your business model. Do you want a storefront or an ecommerce presence? How does your storefront compare to others?
Identify your customers. Who are your customers? Different groups want different things.
Make sure to identify potential problems and create a plan for solving them.
Look out for local grants and tax breaks.
Consider your revenue streams and your overall expenses. Is your business financially sustainable?
Shoe Store Business Structure
Every new business must choose a business structure to be tax- and licensing compliant. A business license is not possible without one. Most startups can choose from limited liability companies (LLCs), or sole proprietorships. Although larger shoe shops (those that intend to have shareholders) might want to incorporate, the latter two structures enable store owners to avoid "double taxation" by avoiding corporate taxes.
Because they provide personal liability protection and a favorable tax structure, LLCs are popular for startups. This is crucial if there is a bankruptcy or a lawsuit. Although the process of starting an LLC is not easy, it can be done online. It's also relatively quick. LLC formation is subject to a fee. This fee varies from one state to the next.
Sole proprietorships can be created and taxed in the same way as LLCs. However, they do not come with liability protection. This is a popular option for online retailers selling shoes and operating small-scale businesses via websites like Etsy or eBay.
Calculate your business costs
Before you launch your business, it is important to understand how much it will cost. This can vary depending on the business model and where you live. We all know that retail space in New York City can be more costly than in rural Iowa. Large shoe stores can also have high startup costs.
It's possible to spend as much as $100,000 on your initial inventory to open an Athlete's Foot franchise. In addition to furniture and equipment, you'll spend $75,000-150,000 and as much as $12,000 on signage. This is all before you pay the $30,000 franchise fee.
Online sneaker shops are much cheaper. The largest expenses usually include website launching, inventory, storage space, employee wages, and initial inventory. This can be costly if you sell name brands such as Nike. Add up your ongoing expenses (like rent, utilities and wages) and your one-time costs like furniture, website creation, and supplies to get a good idea of your monthly expenses.
How can you finance startup costs?
The majority of people don't have $100,000 to start inventory. They will likely need funding if they aren't running an online business. You can do this through:
Business loans. These loans can be obtained through a bank or the Small Business Administration (SBA). However, they may have unfavorable rates of interest.
Government assistance. There may be tax breaks or grants available.
Credit cards. Business credit cards with low or no APR are an excellent option for inventory and equipment purchases.
Family. Although this may sound like easy money, it can cause problems in your relationships.
The SBA is able to help you find multiple funding sources via their website.
Choose a Business Name
Your brand name is what people remember, so it has to be good. This is especially important for ecommerce businesses that need to register a domain with the business name. Make sure your name is easily recognized on social media to avoid legal consequences. To verify, you can look through the local business registrations or the internet.
You can call your shoe shop "Joe's Shoes" or your business "Joe, Inc." by using a "doing business under" ( DBA ) name.
Before starting your business, you must have all the paperwork. This includes:
Registering your business structure
The IRS will issue an Employer Identification Number (EIN).
You will need general liability insurance, worker's compensation, and disability insurance for retail stores.
Opening a Business Bank Account
Investigating and obtaining the appropriate licenses for your store of shoemakers
Register your business and open financial accounts
You may need to register as a tax vendor in certain states if you are interested in obtaining a dealer license (i.e., a secondhand dealer license or a product dealer) for the disabled license. For additional support, independent retailers might want to join National Shoe Retailers Association.
Buy Equipment
It is the same equipment that you need to open a shoe shop as it is to open any other retail store. You will also need a POS system. Services like ShopKeep, PayPal Here, or Square are becoming increasingly popular. All essential is your starting inventory, miscellaneous supplies such as computers, office supplies, small-business accounting software, and packing or shipping supplies.
StoreSupply.com offers inspiration on other equipment for shoe stores.
Promote Your Shoe Business
A retail business that sells online is dependent on social media marketing. Platforms like Pinterest and Instagram are great for selling shoes and other fashion items. However, it is important to have a strategy that includes all major platforms and a Google PPC campaign. In this market, Instagram ads and influencer marketing have a high ROI of $18 per $1.
You may also wish to register your business on Yelp and Google My Business if you have a physical address. Consider throwing a grand opening party to generate word-of-mouth buzz about your retail store.
Your retail business can be creative. It's up to you to decide whether you want to open a brick-and-mortar store or an online shop. Some shops sell designer sneakers, such as Yeezys. Some prefer more affordable and fast-fashion options, such as Old Navy's $1 flip-flops. No matter what your choice is, ensure it appeals to your target market.
It doesn't matter what your goals are. Opening your own shoe shop can be easy. It can be a very profitable business if you play your cards well. You can make it happen with a small budget if you keep your online store. You will need more money if you have a larger store or sell more designer goods. This is an industry that's solid and offers increasing opportunities for ecommerce.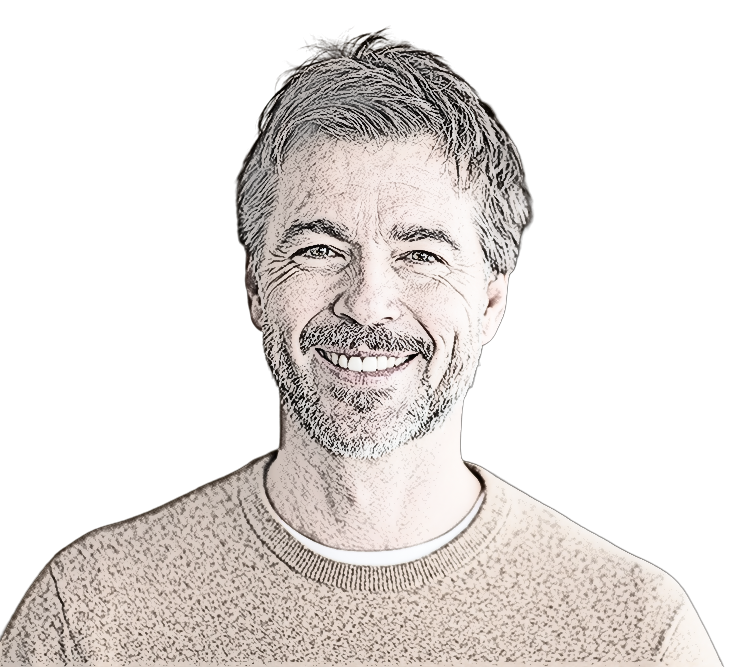 Brian Wilson is the content manager and founder of LLC Radar.
Brian grew up in North Texas, just outside of Dallas, and has a bachelor's degree in business journalism from Southern Methodist University. Since graduating from SMU, Brian has gained over 10 years of experience in business writing for several online publications.
Brian resides in Plano, Texas and he can be reached by email:   info@llcradar.com
Phone: 972-776-4050