How to Start a Tow Truck Business (November 2023)
You can learn how to start a business in tow trucks so that you can get out on the road and help drivers when needed.
You might consider starting a tow truck company if you are ready to learn how to create a business that focuses on driving, helping drivers, and handling cars.
This is the right time to get into the tow truck business: In 2020, the automotive towing industry generated $8 billion in revenue. This staggering figure shows that it is possible to start a towing company and that it can be profitable even in 2022.
Following these six steps, you can learn how to start a tow truck business.
Step 1: Create your business plan
Your business plan will guide you in building a successful business. It will also be your guide to getting a loan if you need it. When creating your business plan, there are certain areas you should pay attention to.
Think about which clients you would like to serve
Most people think of a towtruck when they think about roadside assistance in case of car problems. You can provide many services and clients you can serve across multiple industries. These are some services and industries you should consider:
Assistance for the general public on the road
Towing vehicles impounded
Towing services in the city
Auto repair shops
Enforcement of the law
Auction houses
Financial planning
A strong financial management system will help you to be successful down the line. Capital is the key to your business's survival. Without capital, your business will soon be shut down. These are the steps you should take when planning your finances.
Make a budget for your business
You can ensure that your budget is well-planned and sufficient capital to cover overhead costs and grow your business. Reexamine your budget if your business is experiencing financial difficulties.
Here are some things you should consider when creating a budget for your towing company:
Permits and licenses
Purchase of tow trucks
Tow truck insurance
Salary for employees
Insurance for businesses
Marketing expenses
Vehicle maintenance
Gasoline
Select your equipment
Purchasing the right tow truck can be one of your company's most expensive but crucial investments. A new tow truck may cost you $100,000. You can save money by buying a used truck, but you won't have to sacrifice performance. You can use these types of tow trucks for your business.
Flatbed trucks: The most common towing vehicle. The flatbed's flat top and long empty bed make it easy to transport the vehicle on the flatbed.
Integrated tow truck: These heavy-duty trucks can tow large vehicles such as buses or trucks.
Tow truck hook and chain: This type of tow truck was popular before flatbed trucks took over. This tow truck is ideal for transporting damaged vehicles to the junkyard.
Your equipment requirements will depend on the towing company you are starting. Flatbed trucks are the most versatile and widely used type of tow truck. These trucks can handle all situations that clients may encounter.
Separate personal and business expenses
It is essential to keep your business and personal assets separate. It is recommended that you open a bank account. This additional step serves two purposes.
Taxes: It's easier to review your business expenses for tax write-offs when you have a clear line between your personal and business assets.
Personal liability: If you create an LLC or corporation, you must separate your personal and business assets to benefit from your various personal liability protections. This will protect your personal assets in any legal or financial dispute.
One way to differentiate your business and personal assets is to open a business bank account. You can also open a Business Credit Card that you will use to pay all business-related expenses.
Pricing your towing services
Towing vehicles will increase your revenue. The charge may include a flat fee for towing, a mileage fee and sometimes a storage cost.
Most tow truck companies charge between $75 and $125 for their services. Towing the vehicle can cost you between $2-4 per mile. You can charge a storage fee if you keep the vehicle in your custody for longer.
Step 2: Register your company
Before you can open your business doors, you will need to complete certain paperwork. These steps must be followed to register your business with your state or local agency.
Select a business entity
The business entity you choose will affect your tax filings and risk exposure. We have narrowed your choices to three of the most popular ones.
Solo proprietorship: This type of business structure requires the least paperwork and is the easiest. You file both your personal and business taxes together. This simplicity comes at a price: you assume total liability, which means that both your personal assets and business assets are at high risk. This is a risky decision if you work in an industry with high levels of risk.
Limited liability company (LLC). LLCs can either be created by an individual or together with business partners. This business structure is ideal for tow truck companies because it provides personal liability protection. You, the individual, are protected in the event of a legal dispute.
Corporation: A corporation is a good option if you want to grow your company to a national level. Independent entities enjoy the same tax benefits and liability protections as LLCs. There is, however more paperwork involved, such as writing bylaws or forming a board.
Secure a unique business name
There are more than 30 million registered businesses in the United States alone. Unique business names ensure that your business is not confused with other businesses. Once you choose a name you like, you should confirm it with your secretary of state's office and the U.S. Patent and Trademark Office.
Make sure to verify that the domain name is still available. Marketing purposes require you to have an online presence. Sites such as Name.com and GoDaddy.com can help you verify that the domain name is still available.
Register to get an employer identification number
To expand your towing company, you'll likely be hiring more drivers. Register online for an employer identification (EIN) with the IRS before you can do this. This number is crucial for filing taxes and applying for funding.
Step 3: Secure startup financing
The catalyst for making your business plan a reality is securing startup capital. Because buying tow trucks can be expensive, this capital is essential for any business. These are some ways to get the financing you need to start your tow truck company.
Get a loan for your business
The first step to applying for a loan for your business is to check with your bank. Banks are reluctant to lend money to new businesses with no track record of profit. Many other options, including online alternative lenders and SBA microloans, target new entrepreneurs.
A more specific type is another option. Commercial truck financing may be an option. Your tow trucks will likely be the largest expense. This is equipment financing but for trucks. Your trucks could also be used as collateral in this instance, which may make it easier for you to get a loan even if your finances aren't perfect.
Your business can be self-financed
This route, also known as bootstrapping, is for people with the financial resources to start their own business. Because you will be putting your cash reserves at risk, self-financing is a disciplined financial decision. Self-financing your business requires extra attention in the financial planning area. This extra risk comes with the added benefit of owning your business.
Family and friends
To help you start your business, you can ask your family and friends for funding. Although this may seem informal, preparing formal paperwork is important so both sides are clear on repayment terms. Crowdfunding is an option if your network is available.
Step 4: Get licenses, permits, or business insurance
To operate a tow truck company, you must register for certain permits and licenses. To ensure you comply with all requirements, check with your state's Department of Transportation. Tow truck owners must have the following permits and licenses:
When law enforcement requests it, an indictment management permit allows the towing of vehicles without consent
When the parking facility owner requests it, private property permits vehicles to be tow without their consent
Vehicle owners consent to allow the tow permit to be used with their consent
A tow truck can be operated by an over-sized vehicle if it exceeds a specified weight load
Drivers with Class B licenses can operate vehicles weighing more than 26,000 pounds or to tow other vehicles weighing less than 10,00 pounds.
Buy tow truck insurance
You can see that operating a tow truck company exposes you and your drivers for road hazards and risks. Insurance covers you in the event of an unfortunate accident. There are many types of insurance you can choose from for your business.
Auto-liability insurance protects you if you are at fault in an accident. It must also cover the property and medical expenses of the other driver.
Insurance for physical damage covers the cost of any repairs necessary to your tow truck after an accident.
Comprehensive coverage is helpful if your vehicle is damaged beyond a collision. This includes fire, theft, falling objects or collision with an animal.
To protect your vehicle from damage while being towed by your tow truck, you must have on-hook coverage.
Uninsured motorist coverage covers you and your passengers for any injuries sustained by a driver without insurance or in a hit-and-run situation.
Step 5: Promote and grow your business
Now that you have done all the work to get your towing company off the ground, it is time to start looking for clients. Your business will not succeed without clients. These are some ways to promote your business.
Local SEO Ranking
The marketing industry has been revolutionized by social media. Tow truck owners could see greater returns if they invested more in SEO than social media. It is more common for drivers to conduct a quick Google search to find a tow truck than to connect with you through social media.
Optimizing your content for SEO will help you rank for specific terms such as "tow truck California" and "towing in Ohio". You can also narrow down your geographical region by county. Local residents will search these terms in Google to increase their chances of being found on the first page.
To increase your chances of being discovered, you should create online business profiles through sites such as Yelp and Google.
Be a AAA contractor
Roadside assistance is provided by the American Auto Association, a national brand. It might surprise you that many of their tow trucks are dispatched by local contractors.
Partnering with AAA has many benefits. Many AAA members are AAA members, and they act as their roadside service providers. If any AAA members need your assistance, you will get more business. Associating with this trusted brand will help you build your reputation and credibility. To learn more about becoming a contractor in their network, visit your local AAA.
More employees
You'll get more calls for your services as your business grows. You can increase the number of employees you hire and buy more tow trucks to keep up with demand. Consider setting up a central dispatch center. The dispatch office will handle all calls and coordinate with the tow truck drivers to complete the job. Training your call agents in customer service will improve your customer relations. Customers will be more loyal to your brand if they have access to excellent customer service and quick response times.
Step 6: Understand your responsibilities as an employee
It can be overwhelming to start a business with a tow truck. Before you hire staff, you will likely assume multiple responsibilities such as answering phones and driving to the client's place, marketing and keeping the books balanced.
To ensure you are complying with your employer's obligations, it is important to review the OSHA Employer Responsibility before you hire employees. Here are some key points to remember:
It is important to clearly display the rights and responsibilities of employees, especially if you have a central dispatch center.
Safety training should be done using simple language and vocabulary
Verify that all tow truck drivers have been properly trained and hold Class B Driver's Licences
Keep track of all work-related injuries or illnesses.
Final thoughts
Although it is possible to start a towing company, it will require some determination and grit. Spend extra time creating your business plan. This will help you succeed and secure startup financing, especially when you're ready to purchase your tow truck. These steps will ensure your tow truck business has the best chance of success.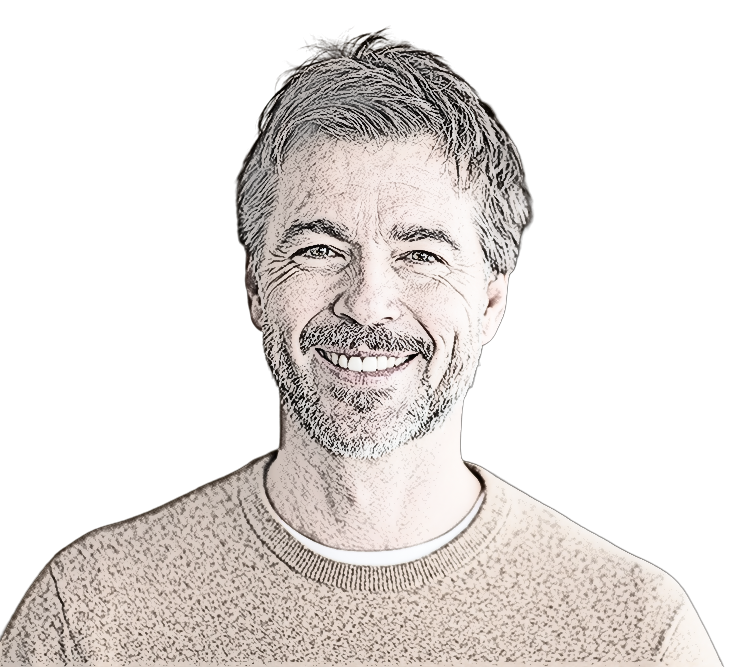 Brian Wilson is the content manager and founder of LLC Radar.
Brian grew up in North Texas, just outside of Dallas, and has a bachelor's degree in business journalism from Southern Methodist University. Since graduating from SMU, Brian has gained over 10 years of experience in business writing for several online publications.
Brian resides in Plano, Texas and he can be reached by email:   info@llcradar.com
Phone: 972-776-4050