How to Start a Grocery Store
Food is the one thing that people need most. Groceries are a $682 billion US industry. Grocery sales are expected to increase by the future, with nearly double the growth since 1990. Some reports claim that the industry has grown faster than the rest.
The industry currently employs more than 2.7 million people. Big box grocers such as Kroger and Walmart hold the majority of the market share, while grocery delivery services are gaining on the competition. There is still plenty of opportunities for independent grocers and franchises to flourish.
This guide will help you open your grocery store.
The benefits of opening a grocery store
The New York Times reported that small grocery stores flourished in 2018 as large supermarkets failed. Their niche was helping to advance social causes. There's a lot of creativity involved in opening a grocery shop, and it's almost recession-proof.
People will always need groceries. However, the types of groceries they choose may vary. High-end food stores, for example, can flourish in areas with high incomes but might struggle to survive when prices drop and people look for lower quality. Grocers have a lot to gain, whether it's by offering grocery delivery, expanding to include an deli or opening new locations.
Checklist for Starting a Grocery Store
It is easy to open your own grocery store. The right paperwork, location and goods are necessary. However, successful grocery store owners will have a unique business idea that they can use to jump into the market. This can be done in many ways, including focusing on organic foods such as Whole Foods and bulk purchases like Costco and Sam's Club. Online grocery shopping is possible. It all depends on who you are targeting.
When it comes to opening a grocery shop, the first thing to consider is whether to franchise. Franchising can be more costly, but it offers a greater base of customers and more support for the business owner. Although opening an independent shop allows you to be creative and is more affordable, it's harder to attract regular customers. This checklist will help you get started.
Get familiar with the grocery industry and resources available online.
Check out this checklist to learn how to open a grocery store:
Create a Grocery Store Plan
Choose a Business Organization
Calculate Your Grocery Store Costs
Name Your Business
Register your business and open financial accounts
Purchase Equipment For Your Grocery Business
Market Your Grocery Company
1. Make a plan for a grocery store business
A business plan is a must for any new business. A business plan will help you set yourself up for success by describing your business model, target market, and financial projections.
Consider the following when you are creating a business plan:
Your business idea explained: Will you go full brick-and-mortar or e-commerce?
Your business location: Cities have more competition than small towns. Grocers may not be available in smaller towns.
Cost projections: How big is your store? This is more costly in New York City than it would be in a rural area.
An analysis of competitive factors: What makes you stand out from your competition?
Understanding your target demographics
You need to have a complete idea of your products. Are you selling deli meats or alcohol?
Tax breaks or grants that could be available

Problems and solutions: Do your backup distributors exist? What happens if there is a disruption to the supply chain?
2. Select a Business Structure
Every business must choose a business structure. This is for tax and operational purposes. This is how to obtain a business license and file taxes with IRS. Grocers choose either a limited-liability business ( LLC) or a sole proprietorship. Here's what the difference is.
The most basic type of business structure is the sole proprietorship. These are often used by small businesses that have few liabilities. A sole proprietorship is a good option for a grocer because it offers a quick start, lower paperwork, and lower costs. However, it doesn't offer liability protection.
An LLC will offer greater personal liability protection if the business owner keeps their personal finances separate from the business. This is a great advantage in the event of a lawsuit. LLCs have the same tax advantages as sole proprietorships. You avoid "double taxation" by not being a corporation. Instead of paying corporate tax, profits can be pushed to a personal income (or divided among all the personal returns).
To create an LLC, you must file in compliance with state law. This can be done online for a low fee . For more information, see our complete guide on forming an LLC.
3. Calculate the Costs of Your Grocery Store Business
Costs for a grocery store will vary depending on how it is run. A large grocery store franchise will cost more than opening a small one-stop shop. A one-time fee for a 7-Eleven franchise is between $50,000 and $75,000. There are also costs such as inventory, supplies and permits that can add up to $29,000. If you don't want to franchise, leasing a space that is already intended for a supermarket can help reduce your costs.
Add up the fixed costs, ongoing expenses and one-time costs to calculate the cost for opening your store. These include everything, including wages, insurance premiums and utilities, as well as initial inventory pricing, franchise fees and business taxes. Different types of products will have different costs. Organic goods are generally more expensive than regular grocery items. Also, freezers and refrigerators for perishables can be more expensive.
How do you finance your startup costs?
The Small Business Administration (SBA), available to all retailers and grocery store owners, helps them find funding. SBA grants and loans can be used to help entrepreneurs start their business. You may also be able to find other options, such as rural grocery initiatives. However, they will require some research. Most business owners look to:
Lending
Credit cards for businesses
Families and friends
Franchises that offer financing options
Each has its pros and cons. Consider the interest rate, time requirements and emotional toll. Some business owners are more comfortable paying interest than owing their family and friends.
4. Name your business
You must be able to identify your business name. However, it cannot be taken already because you could face legal consequences. You don't want to be sued, so check the local business registrations. After this, register your domain along with your social media accounts. You should ensure that the name you choose reflects the types of food your customers want.
5. Register your business and open financial accounts
You must register your business, open all accounts, and get the permits and licenses required to open a grocery store. You will need to fill out a lot of paperwork for this housekeeping.
Registering your business structure
How to get an IRS employer identification number (EIN).
It is important to have the right insurance. You may want to consider group healthcare plans if you have employees.
How to obtain a business license
You will need a license for a food retail store, a certificate of retail or any other license required by your state.
The state requirements for obtaining a license to sell alcohol vary. Grocers in NYC, for example, need a Grocery Store Beer License to sell beer.
You will need to obtain the permits and inspections required by the Department of Health if you are serving prepared or made-to-order foods. These permits can vary from one county to the next.
Opening a Business Bank Account
You may also want to buy membership to a trade association, such as the National Grocers Association (NGA), that can help you with the startup process.
6. Buy Equipment for Your Grocery Store
Grocery shops require a lot equipment to start, especially if the building is not already leased. This includes:
Commercial refrigerators and freezers
Shelving and other furniture
Cash registers and point of sale systems
Shopping carts
Signage
Plastic and paper bags
Industrial cleaning supplies
Your starting inventory
Office supplies
Grocers might need supplies to run a deli such as meat slicers or knives. Some grocers may need full-service kitchens to prepare baked goods and other foods. Others may require conveyor belts or scales to self-check out.
The Illinois Institute for Rural Affairs has a comprehensive guide. Although it is particularly useful for those who want to open a grocery shop in rural areas, much of the advice can be used anywhere.
#7. Get the permits and licenses you need
Failure to obtain the necessary permits or licenses could result in heavy fines or even the closure of your business.
Federal Business Licensing Requirements
A grocer's license is required in most states. Visit SBA's reference page on state licenses and permits to learn more about licensing requirements for your state.
A liquor permit is required if you plan to sell alcohol in your grocery store. The specificities vary from one area to the next.
Requirements for State and Local Business Licensing
Grocery stores may want to apply for a Resale Certificate. This allows them to buy goods for resale and not pay sales tax.
More information on local permits and licenses:
Get in touch with the clerk's office of your county, city, or town.
Ask for assistance from the US Small Business Associations directory.
Businesses are required to collect sales taxes on any goods or services they sell. For more information, see our article Sales tax for small businesses.
Information about permits and licenses in your area:
Get in touch with the clerk's office of your county, city, or town.
Ask for assistance from US Small Business Associations directory.
Food Regulations
You will need a license from the local health department to sell food. All establishments that serve food must pass a health inspection.
Federal regulations govern what food can be added to, sold, or processed. The Food and Drug Administration has provided a guideline for starting a food business .
Certificate of occupancy
A grocery store can be run from a physical location. A Certificate of Occupancy is required for businesses operating outside of a physical address. A CO certifies that all building codes, zoning laws, and government regulations have been followed.
If your plan is to lease a property

It is usually the landlord's responsibility for obtaining a CO.
Check that your landlord is able to obtain a valid CO for a grocery store before you lease.
A new CO is often required after major renovations. You should include language in your lease agreement that states that lease payments will not begin until a valid CO has been issued if your business is being renovated.
If your goal is to build or purchase a store

Your responsibility is to obtain a valid CO from the local government authority.
To ensure compliance with all applicable building codes and zoning requirements, your grocery store can be granted a CO.
8. Marketing Your Grocery Store
All businesses need a social media strategy that covers all major platforms, including Instagram, Facebook, Twitter, and Facebook. Hootsuite offers a great guide to help you get started. Also, you should consider registering your business with Google My Business, Yelp and other local directories. Special offers are where grocery stores shine.
You might consider running a print campaign to get more people to your door. For example, a monthly circular with daily deals. Keep in mind that you are competing with Amazon. Although it can be difficult, solid marketing can make it possible. Make sure that your profit margin is sound.
Here are some examples of grocery businesses that you can start
Grocery store owners have plenty of options. Costco, for example, acts as a wholesale club to consumers. Trader Joes grew its business by eliminating the middleman and working directly alongside manufacturers to offer unique products at the best possible price.
Whole Foods is focused on organic and healthy eating, while Wegmans and other grocers are leaders in prepared food. There are many options, whether you're a coop, convenience shop, large grocer or trying to corner the e-commerce space.
Bottom line
Your market is still waiting because the grocery industry is expanding year after year. Opening your own grocery store is relatively risk-free compared to other businesses. It also doesn't have high startup costs. Your store can be anything you want it to be, so let your imagination fly.
FAQs for Grocery Stores
What licenses or permits do I need to open a grocery shop? Yes. Many licenses and permits are required for grocery stores, ranging from business licenses to retail grocery permits. It all depends on the product you are selling, so check with your local municipality.
What is the average salary of a grocery store owner? Some register a business online. We offer the most efficient formation options and expert assistance.
References and Resources on the Grocery Business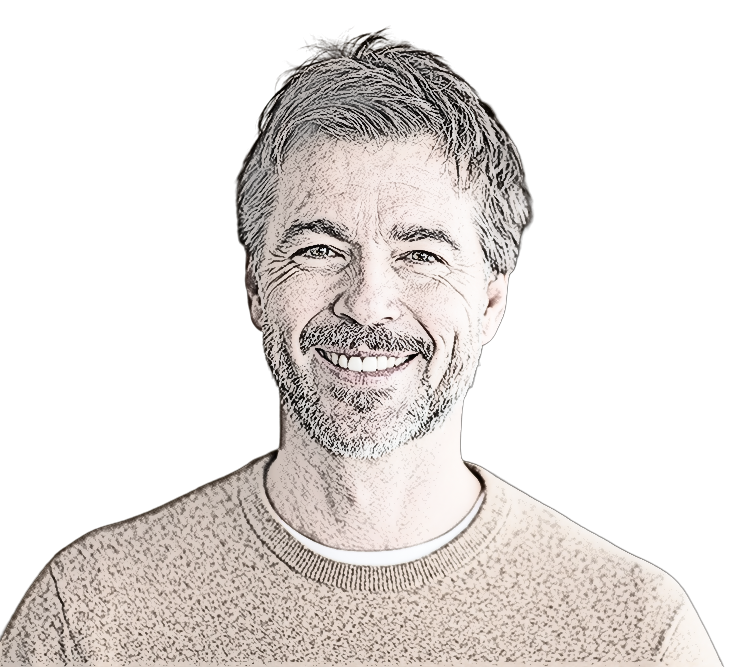 Brian Wilson is the content manager and founder of LLC Radar.
Brian grew up in North Texas, just outside of Dallas, and has a bachelor's degree in business journalism from Southern Methodist University. Since graduating from SMU, Brian has gained over 10 years of experience in business writing for several online publications.
Brian resides in Plano, Texas and he can be reached by email:   info@llcradar.com
Phone: 972-776-4050