Gusto vs. Quickbooks Payroll
Compare Gusto to QuickBooks to find which one is right for you.
Comparing Gusto to QuickBooks
Top Gusto Advantages:
Gusto offers more payroll features than QuickBooks. Gusto features include employee profiles, onboarding, time-off request, organizational charts, and surveys. Additional features require an upgrade to QuickBooks or additional fees.
Integrations: Gusto will allow you to connect with any third-party software regardless of what plan you have. 
Gusto can do more than provide a payroll service. Gusto integrates HR tools. Gusto also integrates tools associated with HCM human capital management (or HR software), so you can manage your payroll and HR tasks from one place.
Gusto does not charge extra fees. Gusto has no additional fees. Gusto's overall price is higher, but they offer more functionality and charge no extra fees.
Gusto provides HR-specific features that are more sophisticated than QuickBooks Payroll. Gusto makes it possible to manage and create a business organization chart.
Top QuickBooks Payroll Advantages:
Connectivity to QuickBooks Online. QuickBooks Payroll's direct link with QuickBooks Online makes it one of the most popular and functional accounting software solutions on the market. If this software is already installed, you can set up payroll in QuickBooks online quickly and easily.
Price: QuickBooks Payroll can be cheaper than Gusto. This is due to the lower monthly per-employee cost. This applies to all plans, regardless of whether they are purchased with a QuickBooks Online subscription.
Gusto can allow for next-day/same–day direct deposit. It is important to have this option if you need employees to be paid in a shorter timeframe.
Gusto has no mobile apps. QuickBooks Payroll does offer an iOS and Android version. It is beneficial for managing your payroll from any place.
The QuickBooks Payroll app for mobile allows you to see your payroll expenses, enter employee times, and file taxes. You can also pay by direct deposit.
Compare pricing and features: Gusto vs. QuickBooks Payroll.
|   | Gusto | QuickBooks Payroll |
| --- | --- | --- |
| Pricing |   |   |
| Monthly fee | Starting at $39/mo. + $6/mo. per user | Starting at $45/mo. + $4/mo. per user |
| Setup fee | Free | Free |
| Payroll |   |   |
| Unlimited payrolls | | |
| Automated federal and state tax filing | | |
| Direct deposit | | |
| File W-2s | | |
| File 1099s | | |
| Multiple pay rates and schedules | | |
| Multiple states | |  Extra fees (free with Elite) |
| Contractor payments | | |
| E-sign I-9 and W-4 | |  (Premium and Elite) |
| Lifetime access for employees | | |
| Household employer payroll | | |
| International payroll | | |
| Benefits |   |   |
| Health benefits | Pay premiums only | Through SimplyInsured |
| Workers' comp | Pay premiums only | Premiums + fees (fees waived for Premium and Elite) |
| Available add-ons | 401(k) retirement529 college savings, Commuter benefits, Life and disability, HSA and FSA | 401(k) retirement |
| HR tools |   |   |
| Time tracking |  (Complete and Concierge) |  (Premium and Elite) |
| Team directory and org chart |  (Complete and Concierge) | |
| Time-off requests |  (Complete and Concierge) | |
| Online offer letters |  (Complete and Concierge) | |
| Secure document vault and e-signing |  (Complete and Concierge) | |
| Custom employee handbook |  (Concierge) |  (Elite) |
| Job description and policy templates |  (Concierge) |  (Premium and Elite) |
| Proactive compliance updates |  (Concierge) |  (Premium and Elite) |
| Certified HR pros |  (Concierge) |  (Elite) |
| Direct phone line for dedicated support |  (Concierge) |  (Elite) |
| Custom Onboarding Checklist |  (Complete and Concierge) | |
| Software Provisioning |  (Complete and Concierge) | |
| Integrations |   |   |
| QuickBooks | | |
| Xero | | |
| Google (G-suite) SSO | | |
Comparing Payroll Features 
Gusto and QuickBooks provide online payroll solutions. QuickBooks does offer a desktop edition for users who prefer it. There are three subscription plans. You can access the features you need in your system depending on the plan you choose. The most expensive plans offer more features.
Gusto stands out because of its outstanding HR features. Gusto goes beyond traditional payroll processing. Gusto also offers all-in-one payroll management and HR. This is especially true for those who choose the top-tier and mid-tier plans.
Visit Gusto
https://gusto.com
6 Best Payroll Services for Small Business 2023
Gusto features
Gusto gives you the option of choosing from the Core, Complete, and Concierge plans. Gusto also offers a new option for contractors-only businesses. They charge $6 per employee with no base cost.
Unlimited payroll: Your payroll can be run as often as needed (with direct deposits), depending on your schedule. It can accommodate multiple employee types and pay rates and contractors or bonuses.
Tax filing and payment: All federal, local, and state payroll taxes are automatically calculated. It is also possible to file state new hire reports. W-2s and 1099s can also be issued.
Track time: Use time-off accrual and reporting to manage your vacation, sick leave, and holiday pay.
Reporting View/export reports on employees, payroll, taxes, and benefits
Employee portal The portal allows employees to access their portal. This includes payroll setup, payslips, tax forms, and more.
Employee profiles: Add departments, teams, managers, and more to your employee profile. You can e-sign W-4/I-9 forms.
Benefits: Employees can sign up online for workers' comp or health insurance. Workers' compensation administration is possible with bill payment and estimate support.
Integrations: Integrate Gusto with accounting software or time tracking systems.
Customer Services: Unlimited phone, email, and chat support during regular business hours
Gusto is a powerful tool for managing your payroll. This plan includes more functionality than the Core plan.
But, Gusto Complete (the next plan) includes all of these.
Permissions You have the option to customize permissions so account managers and managers can access information about the direct report.
Offer to employees and onboarding: Let employees sign custom documents electronically and store documents online.
Tools for time management: Allow employees and managers to make time-off requests, track their time, create holidays, and sync it with payroll.
Employee Directory: Create a chart for your organization and an employee directory. Add custom fields for your employee profiles.
Surveys of employees: Send anonymous questions to your employees. Track the trends and keep track of them.
Concierge, which is the final plan, is the best. Complete and Core are the same, but you get more support.
Human Resources: HR professionals are unlimited, with live access to human resources professionals for assistance in employee issues, payroll compliance, and other matters.
HR Resource Center – Get templates and guides to help you manage your employees. This includes employee handbooks, job descriptions, and policy updates.
Gusto Support: Get dedicated support by phone or email.
QuickBooks Payroll Features
QuickBooks Online Online Payroll is also available in three subscription packages. However, the capabilities in each plan can be slightly different.
Visit Quickbooks
https://quickbooks.intuit.com/payroll/
First, QuickBooks Online provides payroll software. But technically, you don't have to use it as part of your QuickBooks Online subscription.
The Core Plan is also known to be the first QuickBooks Payroll Plan.
Processing of payroll: Create payroll to calculate salaries automatically. Creating an automatic payroll system via direct deposit for salaried employees is possible.
Federal and State Taxes: You can automatically calculate, file, and pay your taxes. There are no local tax filings or payments.
Direct deposit next morning: Payroll must not be submitted after 5 p.m. that day. For contractors, direct deposit fees will apply. Additional fees could apply for health benefits.
Workforce portal Allow employees to access QuickBooks Workforce online to view their W-2s. Pay stubs. And PTO balances.
Payroll Reports: Create reports and download them. Contractor payments are also available.
Support: Call or chat with customer service during regular hours.
Integrations with QuickBooks: Payroll & QuickBooks Online You can also connect to other Intuit tools, including TSheets service and 1099 service. This means that you will need to input data from other accounting software manually.
QuickBooks Payroll's Core plan focuses almost exclusively on payroll processing. It doesn't offer many HR-related features. Gusto's Core plan has more options. Gusto processes direct deposit payroll in a four-day-to-two-day timeframe.
QuickBook's next plan is the premium plan. This plan contains:
Direct deposit same day: Pay employees the day after their paychecks are received, as long as payroll is received before payday at 7 a.m. Contractors do not have access to this service.
Permissions granted to users: It is possible to assign permission levels and grant, modify, or delete access to any user at any time.
Automatic state new-hire reporting: Plans include filings to comply with state new-hire reporting requirements.
HR Support Center: Receive online assistance to ensure compliance and best practices in HR. You can also customize job titles, onboarding, performance tools, and other information.
Expert reviews: Have an expert review your account to determine if there are any payroll or tax mistakes and correct them if needed.
TSheets mobile access: Get the QuickBooks TSheet app for your mobile device. Use it to manage employee hours, track employees' time, and more.
The Premium plan is more feature-rich than the Core plan. However, the premium plan still focuses on the payroll. However, this plan can include HR capabilities.
This is the last QuickBooks Online Payroll Plan. It offers all of the benefits from Core and Premium, as well as
Customized configuration: Set up a professional payroll system and ensure that your data is correct when switching providers.
Track hours and project expenses. You can view the activity feed, including photos, notes, project updates, and notes. You can also set up geofencing alerts that notify workers when they clock in or out.
Tax penalty protection. QuickBooks will pay any IRS penalty related to your payroll tax filings. You can also have the QuickBooks tax resolution program represent you to help you with any IRS issues.
24/7 Support: Get premium support via chat and phone from U.S.-based Payroll experts. No waiting!
Contact a certified HR advisor to get answers and troubleshoot your issues.
QuickBooks Premium and Elite offer more functionality than the standard payroll software. However, QuickBooks Payroll is more focused than Gusto. This allows you to manage employee onboarding or human resource management tasks.
Gusto vs. QuickBooks: Pricing
Gusto Payroll or QuickBooks Payroll each offers three subscription packages. This means that depending on the number of people you add; you will have to pay a monthly basis charge and a per person monthly fee.
Let's say that you have 20 employees. Gusto Concierge will cost you $389 per month and QuickBooks Payroll Elite $325 if you choose the highest-tier plan.
QuickBooks Payroll offers the best value based upon this example. These include contractor direct deposits and multiple state tax filings.
Gusto pricing
Gusto's three plans are:
Core: $39 per month plus $6 per month per person
Complete: $39 per month plus $12 per month per person
Concierge service: $149 per month plus $12 per Person
These plans include all the features listed above.
Keep this in mind. Gusto will pay only the premiums for workers' comp and health benefits. No administration fees are charged to find the plans you need and integrate them with your payroll platform.
Gusto also offers add-ons to its standard plans, providing fringe benefits for associated costs.
401K and Retirement Plans: Starting at $39 Per Month plus $8 Per Month for each Participating Employee
529 college savings accounts: $6 per month per participant, $18 per month minimum
Health savings accounts: $2.50 per month per participant, no minimum
Commuter benefits: $4 per participant per month, minimum $20 per month
Flexible accounts for spending: 4 per person, minimum $20 per month.
Gusto gives you a free 1-month trial of its payroll services—no long-term commitments.
Pricing For QuickBooks Payroll
Gusto, as well as QuickBooks Online Payroll, offer the exact pricing. However, it is worth noting that they often run promotions on QuickBooks Payroll.
This describes why QuickBooks Payroll offers standard pricing:
Core: $45 per month plus $4 per employee per month
Premium: $75 per month plus $8 per employee per month
Elite: $125 per month plus $10 per employee per month.
Plans begin at $25/month for Simple Start. Advanced plans start at $150/month.
QuickBooks Payroll charges an extra fee to pay contractors via direct deposits. QuickBooks Payroll charges an additional $4 per Month for Core plans, $8 for Premium plans, $10 for Elite plans, and $12 per month for additional state filings. Gusto does NOT charge for multiple tax filings unless you have the Elite plan.
QuickBooks mentions the possibility of workers' comp benefits or their health benefits being subject to additional charges but does not provide details. Payroll Core users must pay a $5 monthly fee to access worker's compensation payment service.
Additionally, you have the option to add the following services into your QuickBooks Payroll plan:
The TSheets plan includes TSheets Mobile Access. However, the Premium and Elite plans include TSheets Mobile Access for $20. $8 per user per month.
1099 Forms: Three 1099 forms for $14.99; additional Forms $3.99 QuickBooks will add 1099 form to your file at no additional cost if more than 20.
$187.99 Annual subscription: Labor law posters
QuickBooks offers a 30-day complimentary trial of their payroll program, similar to Gusto. QuickBooks payroll also offers a free 30-day trial comparable to Gusto.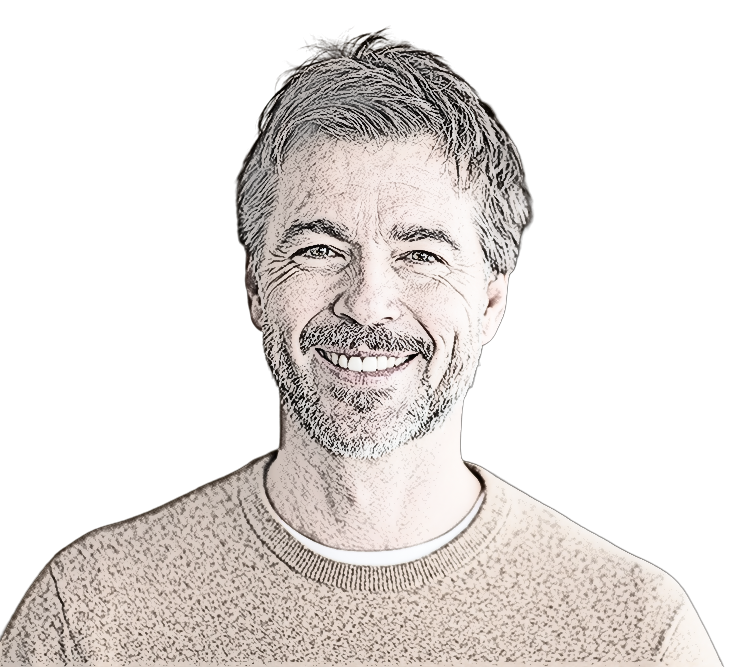 Brian Wilson is the content manager and founder of LLC Radar.
Brian grew up in North Texas, just outside of Dallas, and has a bachelor's degree in business journalism from Southern Methodist University. Since graduating from SMU, Brian has gained over 10 years of experience in business writing for several online publications.
Brian resides in Plano, Texas and he can be reached by email:   info@llcradar.com
Phone: 972-776-4050