ADP Payroll Review: Plans and Prices
While some of the companies that we rated as the Best Payroll Software in 2023 may be newer, ADP has a long and rich history. It was established in Paterson, New Jersey, more than 70 years ago. It has grown to be a global provider of human capital management tools such as payroll, attendance, and HR services.

ADP has over 100 offices in the United States and many more worldwide. ADP serves large companies such as Honeywell, Dell, Pfizer, and others, as well as small businesses. ADP has a market capitalization of nearly $100 billion and is a member of the NASDAQ 100.
This group includes other major tech brands such as Adobe, Amazon, Facebook, and Intuit.
ADP Payroll Plans
| Plan Name | Monthly Fee | Direct Deposit Days | Automated Tax Filing | Time Tracking | HR Add Ons | Priority Support Available |
| --- | --- | --- | --- | --- | --- | --- |
| Roll | $29 + $5/employee | Next Day | Yes | No | Yes | No |
| RUN Powered Essential | $59 + $4/employee | 4 Days | Yes | Yes | No | Yes |
| RUN Powered Enhanced | Varies | – | Yes | Yes | Yes | Yes |
| RUN Powered Complete | Varies | – | Yes | Yes | Yes | Yes |
| RUN Powered HR Pro | Varies | – | Yes | Yes | Yes | Yes |
| Workforce Now Payroll Essentials | Varies | – | Yes | Yes | Yes | Yes |
| Workforce Now HR Plus | Varies | – | Yes | Yes | Yes | Yes |
| Workforce Now Hiring Advantage | Varies | – | Yes | Yes | Yes | Yes |
| Workforce Now Performance Plus | Varies | – | Yes | Yes | Yes | Yes |
For more information visit ADP,
Our #1 payroll pick
Visit Gusto
https://gusto.com
---
ADP Payroll
Pros
Great for companies that expect to grow
Good choice for businesses that want lots of HR help
Good for people who like working from their phones
There are cheaper options out there
Cons
Online reviews are not great
Lacking a self-service option
ADP has a plan for you, so there is almost a guarantee that you will find a plan that suits your needs. Roll, ADP's latest payroll product, is available at $29 per month plus $5 per employee. This is comparable to many of ADP's most affordable competitors, especially if you want tax filings. ADP also offers payroll plans that include recruiting tools, onboarding assistance, and HR support for larger businesses.
ADP doesn't provide any pricing information unless you choose Roll. A quote will be provided based on your company's needs. ADP has many features, and each plan is different. Make sure you consider all options. ADP's small business arm, RUN, offers plans that are suitable for companies with less than 50 employees. These plans are similar to those for larger businesses and include 24/7 customer support as well as tax filings.
ADP is a well-known payroll provider and offers many plans to meet your needs. If your business is growing rapidly, this could be a great choice. Roll, ADP's mobile-first payroll platform is not available for purchase. You will need to request a quote.
Although ADP's pricing structure is not very clear, you can choose from a variety of add-ons to suit your needs and ADP allows you to scale up. ADP has products and services that are unmatched by any of the other competitors. ADP may be the right choice for your business if you are willing to spend money for these services.
ADP's positive aspects include the ability to manage multiple aspects of your company, such as HR and hiring. This is especially true if you choose one of its more robust plans. You should also consider the payroll options if you already use products from Intuit Quickbooks and Block (previously known as Square).
Roll's HR support isn't as strong as ADP plans but it's still a great option for those who like to work from their smartphone or tablet. ADP starts at $29 per month plus $5 per employee. This allows you to get the same security and experience as ADP but at a lower price.
Roll by ADP
This year ADP launched a new payroll product. It uses artificial intelligence to allow business owners to manage payroll remotely from their tablet or phone. The chat-based system allows you to simply tell Roll how to run payroll. It will ask you a few questions, then it will pay your employees. Roll will deposit money into your employees' accounts the next day.
Roll starts at $29 per month plus $5 per employee. This plan includes unlimited payroll runs, direct deposits, new hire reporting, as well as new hire reporting. ADP will file your payroll taxes with this plan. Roll's app is available to employees. They can view their paystubs, update addresses, and get payday alerts.
Support is available via live chat between 8 a.m. and 5 p.m. Eastern Standard Time. Roll responds to chats during normal business hours. However, if you require 24/7 support, upgrade to an ADP plan. Some plans include additional HR support. Roll is not currently compatible with Intuit QuickBooks accounting software.
RUN Powered By ADP: Essential
This plan is for companies with 49 or fewer employees. It's a great choice for small businesses that just need the basics. ADP will provide you with a quote based on your specific needs. Direct deposit, payroll reports and W-2s as well as 1099s and 1099s are all included in this plan.
ADP will also file your payroll taxes. ADP will allow employees to log in to view their W-2s, pay history, and more. You'll also have access to Upnetic marketing assistance and the option to add on time tracking and health insurance. Like all the other ADP plans we reviewed, this plan comes with 24/7 customer service.
RUN Powered By ADP: Enhanced
This plan is ADP's most preferred for small businesses with less than 50 employees. This plan includes essential payroll functions as well as additional functions to manage and grow your staff. You'll also get payroll reports, automatic recurring payroll, and direct deposit.
This plan also includes access to ZipRecruiter, background checks, and other features that will help you hire and recruit new workers. ADP can also manage your state unemployment insurance with the Enhanced Plan. You can also add worker's compensation administration and time and attendance apps to the Essential Plan.
ADP will provide a quote to help you understand the monthly payments for the Enhanced Plan.
RUN Powered By ADP: Complete
The Complete Plan can also be used by companies with 49 employees. A quote is required to confirm pricing. The Complete Plan includes all of the above features, plus access to Upnetics marketing assistance. The Complete Plan gives you access to more HR functions. This includes thousands of HR forms and live support from HR professionals. You can also create employee handbooks.
This plan also includes add-ons
RUN Powered By ADP: HR Pro
This plan has the most features of all ADP's small business plans. This plan is for businesses with 50 or fewer employees. For pricing information, get a quote.
This plan is great for companies that need a lot of HR support. It includes all of the payroll necessities, but it also comes with all the payroll management tools and enhanced HR support from ADP. This includes employee training on topics such as sexual harassment prevention. Access to Upnetic Legal Services' free legal advice is included in this plan.
ADP Workforce Now: Payroll Essentials
This plan is for larger businesses that need to use ADP payroll but don't require a lot of extras. This plan offers features such as custom reports and tax filings when it comes to payroll. ADP will notify you if there are any errors and you can view your payroll before you submit it.
A quote will be provided based on your requirements. There are also add-ons. The Workforce Management addon allows your employees to clock in and out, request leave, and much more. ADP offers HR Assist, which allows you to access its extensive HR resources. This includes help with job descriptions and handbooks.
ADP Workforce Now HR PLUS
This plan is for companies with at least 50 employees and includes all of the payroll tools from the Workforce Now Essentials Plan. It also offers additional HR tools such as guided workflows that can be used to hire or fire people. HR Assist allows you to track employee development and keep your records secure. You'll also get assistance with onboarding and I-9 processing.
You can also add to this plan. You can also add HR Assist and Workforce Management to your plan. ADP will provide a quote to help you determine how much this plan could cost.
ADP Workforce Now Hiring Advantage
This plan is ADP's most preferred for businesses with over 49 employees. It's also a great choice for companies looking to grow. This plan allows companies to pay their employees and provides HR and hiring support. The Workforce Now Hiring Opportunity Plan includes everything you would get with the HR Plus option.
You can post your job on ZipRecruiter and access over 25,000 job boards. There are also tools to schedule interviews and manage offer letters.
You can choose from four ADP add-ons with this plan: Workforce Management and Benefits Administration, HR Assist and Enhanced Analytics.
ADP Workforce Now Performance Plus
This plan is for companies with at least 50 employees, just like the previous one. All the features of ADP's Workforce Now plan include tax filings and custom reports. You can also export your payroll data using a general ledger interface. This plan also includes all the Hiring Advantage Plan's HR, Onboarding, and Recruitment tools.
ADP comes with a performance management suite, which allows you to track and set goals as well as monitor trends. ADP can also facilitate employee reviews. ADP will also help you facilitate employee reviews.
This plan includes add-ons for Workforce Management, Analytics, HR Assist, Benefits Administration, and HR Assist. Contact ADP to get a quote.
---
ADP User Reviews
Negative Reviews and Complaints
ADP holds an A+ rating from the Better Business Bureau. However, despite its excellent reputation, over 300 complaints have been filed to the BBB about ADP in the past three years. ADP responds to all negative reviews. If you are still unhappy with the service, you can file a complaint to expedite a resolution. These are the top issues users have with Run Powered by ADP. This includes using ADP for services such as retirement and worker's compensation.
Hidden fees: Beware of the hidden charges! This is especially important if you are planning to integrate HR benefits into your payroll system. ADP employs brokers and salespeople to sell you plans through its partners. However, many of these programs don't save clients money. Worse, some add ambiguous processing charges.
It is difficult to terminate a contract There were many negative reviews about ADP withholding payroll fees and funds after a business had stopped using it for payroll.
Ambiguous PricingManaging a small business requires you to be careful with your money. ADP does not publish pricing plans online. You will need to speak with a person to do that. ADP also charges a fee each time you run payroll. This is not an issue if you only need to run payroll biweekly or monthly, but additional charges can add up.
Demonstration: You can use the program to explore the interface and decide if it is for you. Before you can access the demo, you will need to schedule a call with a representative. The demo does not allow you to fully test the software and there is no free trial.
Positive Reviews & Testimonials
ADP has been around for a while and is always on the cutting edge of payroll trends. It isn't new and it's certainly not a startup. It's an established and trusted Old Standard, but it isn't stagnant. The company communicates daily about areas of growth and offers opportunities for feedback on features. ADP is an excellent choice for small businesses that want to grow into larger companies. ADP's rating on Capterra is 4.4/5 (based upon 667 reviews). ADP employees are satisfied with the system. They have the following comments to make about ADP in their ADP reviews.
Simple to Use: ADP is simple and efficient compared to other programs. This software is easy to use and understand thanks to the phone tutorial and easy access support.
Supportive and Accessible Customer Support: With a few exceptions, ADP's support team gets a lot of praises for their responsiveness to clients as well as their accessibility. ADP has many options for customer support. You can contact them by phone, email, chat, or live chat. It's available 24/7, as the company is global. You can also talk to the people you speak with. They are friendly, helpful, and will find someone to answer any questions you may have.
ADP Integrations and Add-Ons
ADP offers a wide range of software integrations that are compatible with their products. The program can integrate with QuickBooks, Wave, and Xero accounting software. FinancialForce, Oracle, and Infor are all integrated enterprise resource planning software programs.
ADP integrates with ClockShark and Deputy, Dolce, and Homebase. MakeShift and TSheets are also available for time and attendance software. There are many more, including Clover, ZipRecruiter, Clover, Slack, and Clover. Although the website does not list all integrations, ADP is willing to work with you to integrate them. ADP can provide a complete list of integrations and information about specific programs.
Security
The website of ADP states:
We have built a Trusted Platform Security Infrastructure, (TPSI), to help us quickly deploy new security technology that will expand, integrate, and support our cybersecurity services.
This infrastructure includes at least 30 integrated technologies, which can be used for fraud protection, antimalware and threat protection, extended intellectual property protection, and behavior analysis monitoring.
Final Verdict
Merchant Maverick concludes that ADP is a great program for large businesses. Small businesses with between 1 and 50 employees won't need all the bells and whistles. It can be frustrating to enter a sales environment and not know whether you are getting a good deal or not. A sales call to discuss demos and other relevant questions can feel more like a difficult sell without transparent pricing. Although negotiating may give you a sense of accomplishment, for me, it is an emotional burden that business owners do not need.
Is ADP a good program for payroll? Yes. It is easy to use and intuitive. They go above and beyond for clients. Yes. ADP offers 24/7 support if you need it. ADP can provide a quote if these are important to you.
ADP is a strong industry leader but this ADP payroll system might not be suitable for small businesses unless they have plans to grow.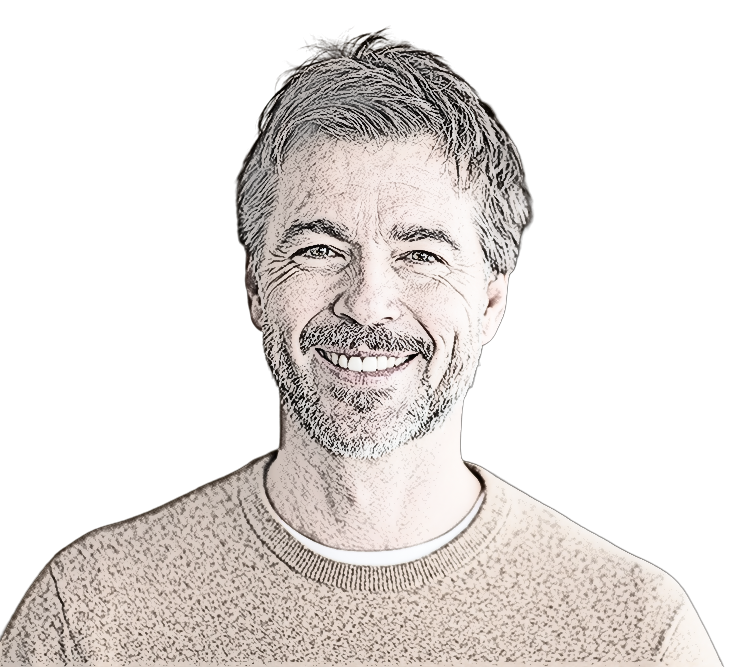 Brian Wilson is the content manager and founder of LLC Radar.
Brian grew up in North Texas, just outside of Dallas, and has a bachelor's degree in business journalism from Southern Methodist University. Since graduating from SMU, Brian has gained over 10 years of experience in business writing for several online publications.
Brian resides in Plano, Texas and he can be reached by email:   info@llcradar.com
Phone: 972-776-4050