Gusto vs. Square: Overview
Payroll software doesn't come in a single package. Both software apps offer easy-to-use interfaces and affordable pricing.
However, there are key differences that you should consider when choosing Square Payroll or Gusto.
We will compare Square Payroll vs. Gusto to determine the pros and cons of each, as well as a plan-by–plan breakdown.
Before we get into the details, let's look at both options in terms of payroll and their pros and cons.
Compare Pricing and Features: Gusto vs. Square Payroll
|   | Gusto | Square Payroll |
| --- | --- | --- |
| Pricing |   |   |
| Monthly fee | Starting at $39/mo. + $6/mo. per user | Starting at $29/mo. + $5/mo. per user |
| Setup fee | Free | Free |
| Payroll |   |   |
| Unlimited payrolls | | |
| Automated federal and state tax filing | | |
| Direct deposit | | |
| File W-2s | | |
| File 1099s | | |
| Multiple pay rates and schedules | | |
| Multiple states | | |
| Contractor payments | | |
| E-sign I-9 and W-4 | | |
| Lifetime access for employees | | |
| Household employer payroll | | |
| International payroll | | |
| Benefits |   |   |
| Health benefits | Pay premiums only | Pay premiums only |
| Workers' comp | Pay premiums only | Pay premiums only |
| Available add-ons | 401(k) retirement, 529 college savings, Commuter benefits, Life and disability, HSA and FSA | 401(k) retirement, Pre-tax benefit |
| HR tools |   |   |
| Time tracking |  (Complete and Concierge) | |
| Team directory and org chart |  (Complete and Concierge) | |
| Time-off requests |  (Complete and Concierge) | |
| Online offer letters |  (Complete and Concierge) | |
| Secure document vault and e-signing |  (Complete and Concierge) | |
| Custom employee handbook |  (Concierge) | |
| Job description and policy templates |  (Concierge) | |
| Proactive compliance updates |  (Concierge) | |
| Certified HR pros |  (Concierge) | |
| Direct phone line for dedicated support |  (Concierge) | |
| Custom Onboarding Checklist |  (Complete and Concierge) | |
| Software Provisioning |  (Complete and Concierge) | |
| Integrations |   |   |
| QuickBooks | | |
| Xero | | |
| Google (G-suite) SSO | | |
Payroll software is essential for ensuring that your employees are paid quickly and efficiently. If you own a small business, which provider should you choose?
This guide will explain the differences between Square and Gusto payroll. It will also show how these tools differ in managing payroll and benefits.
Square Payroll
Square is well-known for its many products and services. These include point of sale (POS), payment processing, and more. SquarePayroll is an excellent choice for payroll.
It's easy to use and compliant. Square features include the essential payroll functions, such as direct deposit and tax filing.
Small businesses that already use Square products can integrate their operations using Square Payroll. Businesses with SquarePOS can transfer their time-tracking functions to the register so employees can clock in and out of their shifts.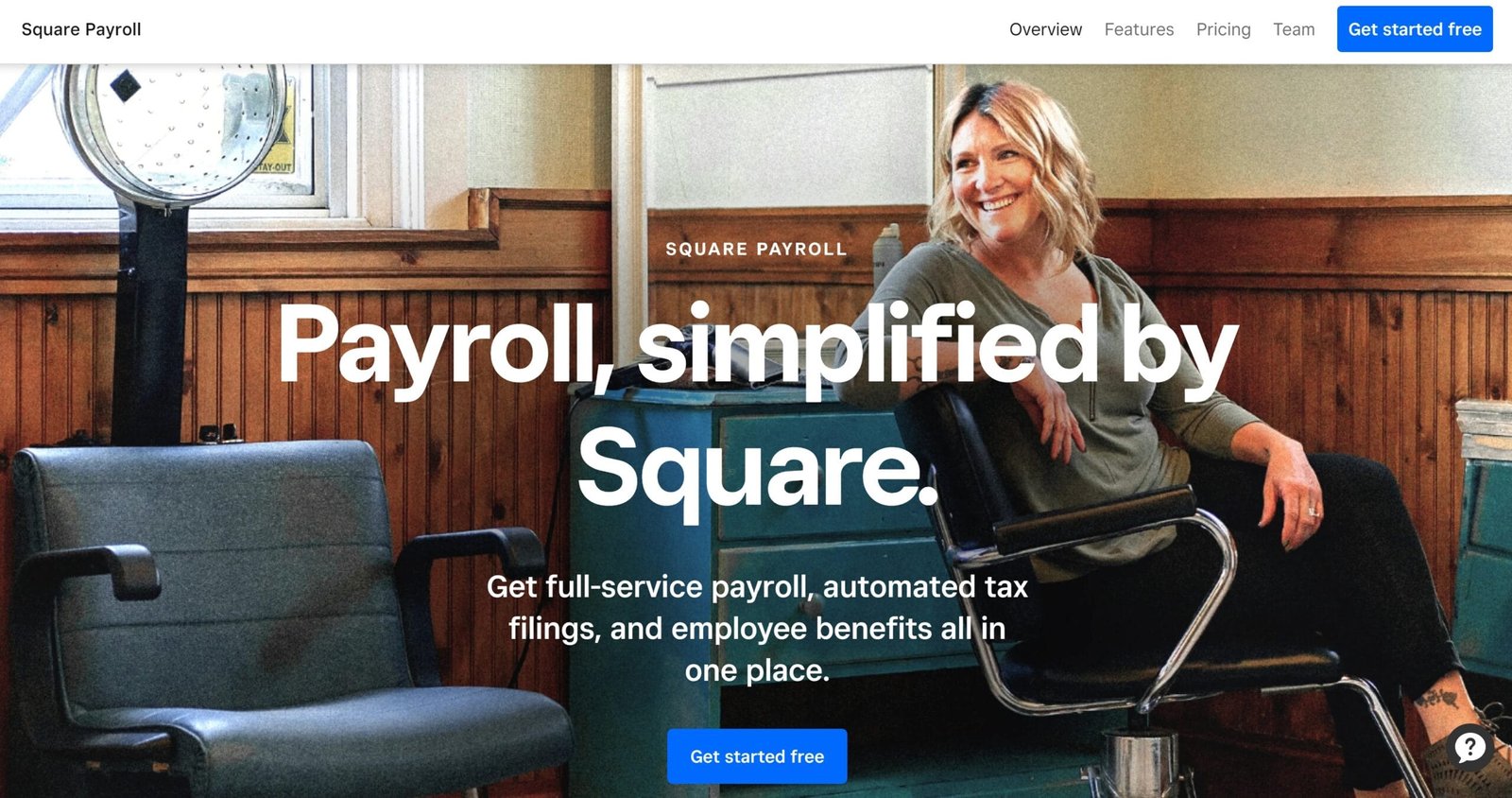 It is as simple as assigning each employee a unique code within the system.
Payroll novices have praised Square's simple dashboard and features. Businesses may find the limited features of Square's dashboard frustrating, but they can purchase add-ons such as workers' compensation insurance or 401k retirement plans.
Square Payroll's pricing structure is per-employee mainly and makes it ideal for small to medium businesses that don't require extra bells or whistles.
Visit Gusto Payroll
Visit Square Payroll
6 Best Payroll Services for Small Business 2023
Square Payroll Pros and Cons
Pros
Straight-forward pricing breakdown
Tax support
Handy mobile app
It is easy to integrate Square's other products
Cons
Gusto's included features are more advanced than Square Payroll.
There are limited reporting options
Gusto offers fewer health benefits than Gusto
Gusto
Gusto, formerly known as ZenPayroll, has been in the payroll industry since 2012. Its cloud-based payroll platform is well-known for its simple interface and ability to calculate tax and payroll filings automatically.
Gusto also supports flexible payment schedules, which is helpful whether you are following a bi-weekly or periodic bonus and commission payments.
Gusto integrates other business functions, including HR, employee onboarding, and benefits administration. The employee portal allows workers to log hours and track PTO for any of Gusto's three plans.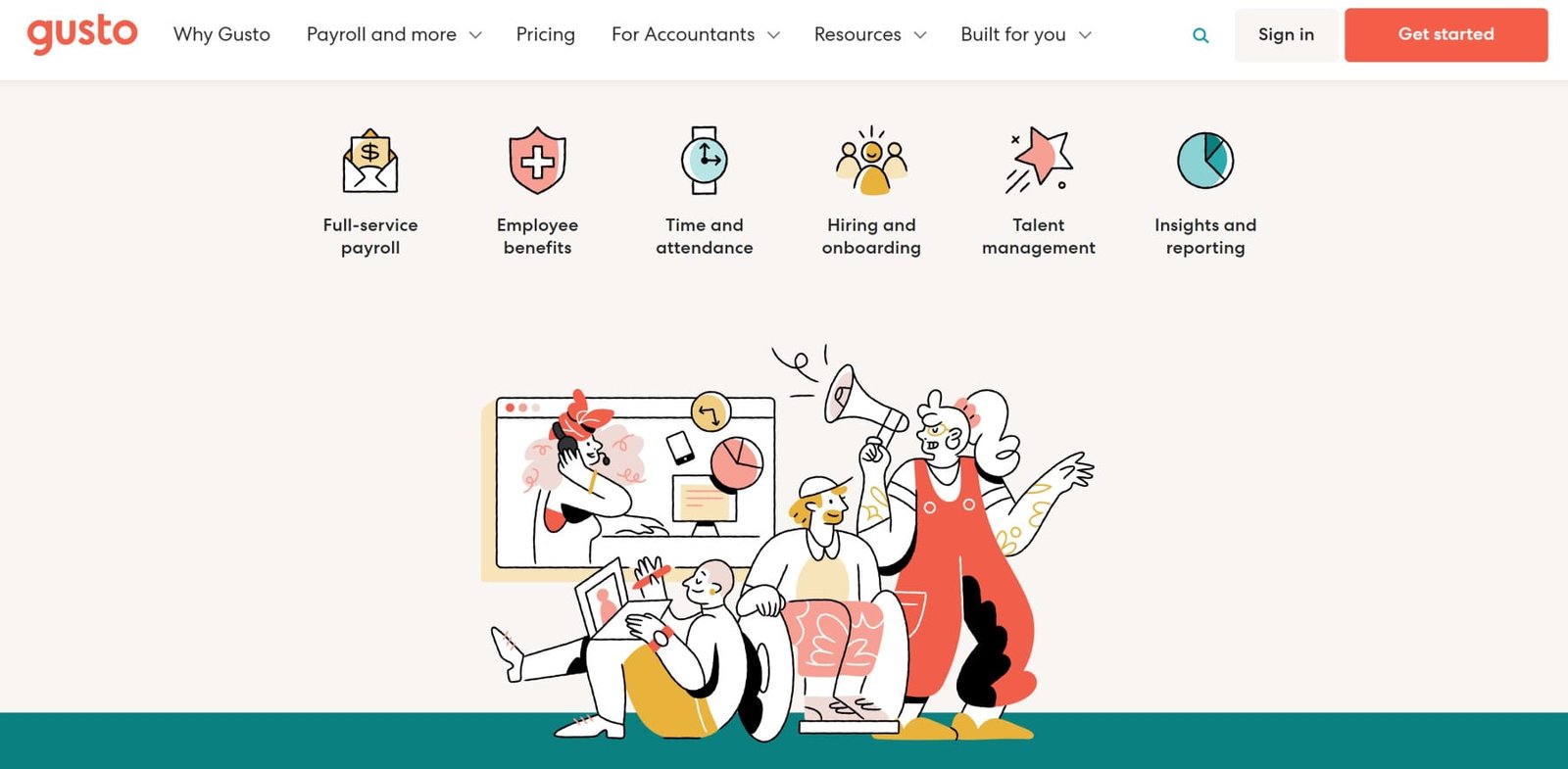 Gusto also allows third-party apps to sync, like the popular accounting program QuickBooks.
Gusto covers the core elements of payroll, but it doesn't offer many extra features across its three plans Core, Complete, and Concierge. Gusto is a cost-friendly option with added features like health insurance or 401(k) plan support.
Gusto offers many features and pricing, making it a good choice for small and medium-sized businesses that need to manage payroll.
Gusto Payroll Pros and Cons
Pros
Tiered plans: Transparent pricing
Integrated time tracking and Human Resources
Intuitive user interface
Prepare year-end tax forms
Unlimited payroll runs for businesses with less than 100 employees.
Cons
Tracking is limited
It supports only 11 reports, similar to Square
Only 38 states and D.C. offer health insurance
Gusto vs. Square: Features
| Feature | Square Payroll | Gusto |
| --- | --- | --- |
| Payroll processing | ✔︎ | ✔︎ |
| Tax Filing | ✔︎ | ✔︎ |
| Direct Deposit | ✔︎ | ✔︎ |
| Unlimited Pay Runs | ✔︎ | ✔︎ |
| Time Tracking | ✔︎ | ✔︎ |
| Benefits Administration | Costs extra | ✔︎ |
| New Hire Reporting | ✔︎ | ✔︎ |
| Mobile App | ✔︎ |   |
| Reporting | ✔︎ | ✔︎ |
| Employee Management | ✔︎ | ✔︎ |
|   | Visit Square | Visit Gusto |
Square and Gusto have many of the same payroll features on the surface. However, the
Square and Gusto appear to have many of the same payroll features. However, certain features' functionality and costs are very different in practice. Let's compare Gusto and Square payroll to find out how they compare key features.
HR & Employee Management
Payroll software doesn't only handle taxes and payments. Gusto and Square Payroll offer some HR features and employee management tools.
Businesses can manage basic HR tasks such as employee onboarding with either Square plan. You can add teams management to your Square plan for an additional $35 per month.
Team management can manage all your employees' job titles, PTO, deductions, and garnishments. You can also give employees different access levels depending on their HR responsibilities. This feature is available only to businesses located in the United States.
Gusto offers HR functions for all three plans. However, Core is very limited beyond PTO. Upgrade to the Complete plan to access more HR tools such as employee surveys, PTO requests, and onboarding new employees. Concierge, Gusto's most costly plan, offers the most HR support.
This includes compliance assistance, training courses, and custom employee handbooks. Once the dashboard is set up, it has sections for employees, contractors, and offers. An organizational chart also allows you to assign managers to each worker.
Benefits Administration
Gusto's UI makes it easy to manage benefits from your employer dashboard. You'll see which benefits you offer and which ones you don't. It will also show the enrollment period so that you don't have an accidental lapse in coverage. The three plans cover garnishment payments.
Holiday pay is not covered by the Complete or Concierge plans. You can add benefits such as Gusto 401k and college savings plans for additional monthly payments.
Square Payroll makes it easy to manage your benefits via the employer dashboard. It works in the same way as Gusto and highlights what benefits you offer. The only area where the software apps differ is in their benefits options.
Gusto, for example, offers thousands of health plans while Square partners with SimplyInsured to provide health benefits. You will need to work harder to calculate deductions if Square or its partners do not cover your benefits.
Pricing
Gusto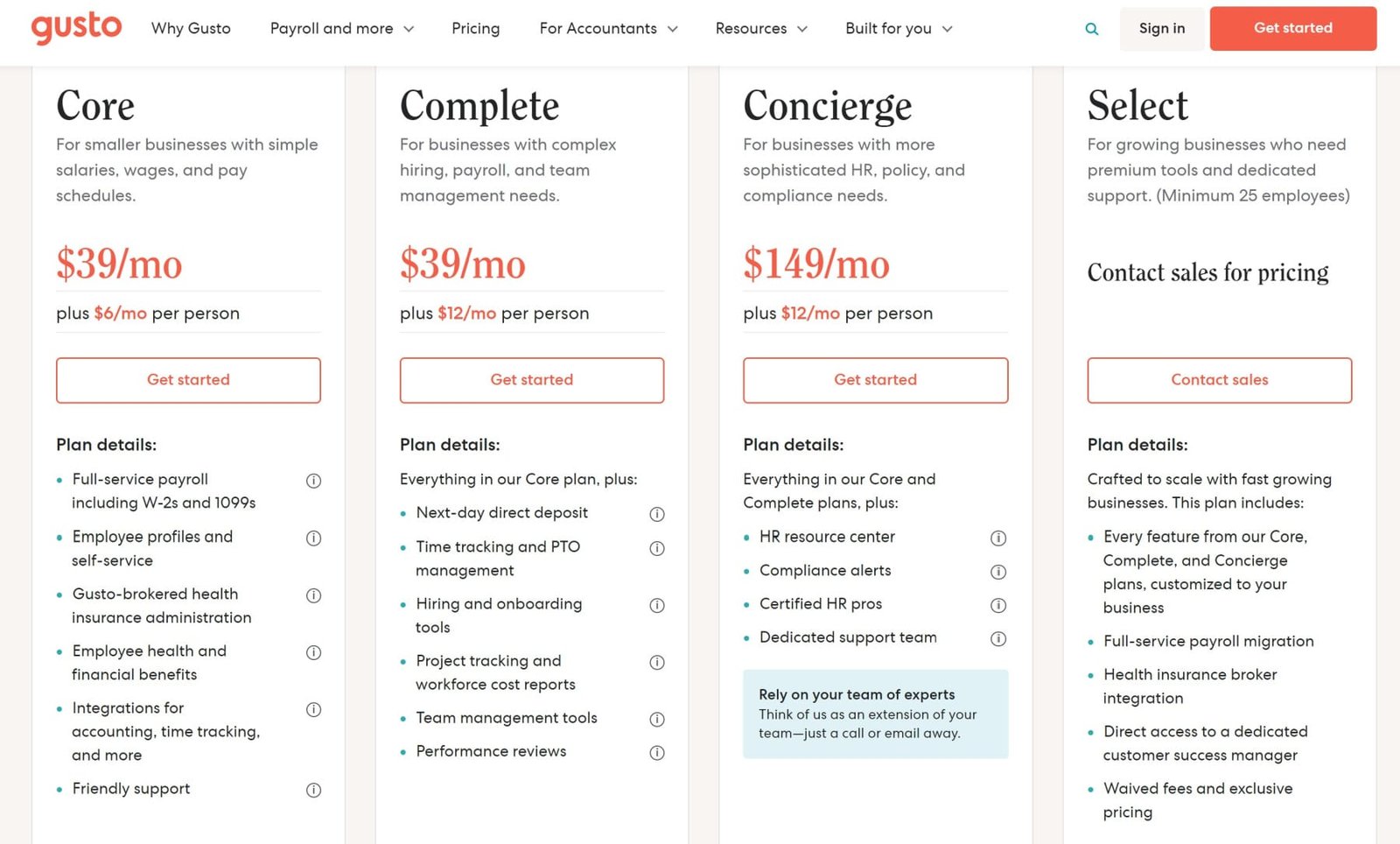 Gusto's pricing structure allows small businesses to compare costs and find the right plan for them easily. Monthly costs for each plan are based on a base rate and a flat fee per person on a customer's payroll.
Basic: $19/month plus $6/month per individual (employee, subcontractor).
Core: $39/month + $6/month per person
Complete: $39/month + $12/month per person
Concierge: $149/month + $12/month per person
Extra Services
Gusto pricing is generally the same as other software. However, benefits administration services are available at an additional cost. Customers can add benefits such as health insurance, Gusto retirement plans, workers' comp insurance, 529 college savings, tax-advantaged spending account, and Gusto 401k retirement plan.
Square
Square Payroll pricing for both plans is as simple as it gets. Pay Contractors Only Plan is best suited for businesses with at least 1099 employees.
Pay Contractors only Plan $5/month for each person.
Pay Employees & Contractors Plan: $29/month plus $5/month per person paid
Extra Services
Square Payroll offers several add-on options, such as health, worker's comp, and retirement benefits. These add-ons are provided by partner companies and can vary in price depending on the small business customer. They generally charge a monthly fee that gradually increases per employee.
User Friendliness
Small businesses tend to run their payroll biweekly or semi-monthly, so being familiar with the interface and features is important when choosing between Square Payroll and Gusto Payroll.
First, you need to set up the software. Gusto is software that you will have to set up yourself. However, there are step-by-step instructions and customer support to assist you. Although this will require more work upfront, it may make your payroll run faster than waiting for help from corporate headquarters.
Square Payroll also does not complete the implementation of its customers. The initial setup is simple. Simply enter your business information (such as address and tax) to get started. You can then enter employee information, including pay rates and PTO accrual systems.
Portal for Employers
Gusto's employer portal is well-organized, according to customer reviews. You can see the main dashboard's "things to do" list, which provides information about when payroll is due or notifies you of time-off requests. The dashboard displays Gusto's payroll functions on the left-hand sidebar, including time tracking and running payroll.
Square Payroll has been set up. Employers can access the dashboard on the left side of the screen to quickly access the features. This section includes sections for tax forms and payroll history. It also allows you to manage your team and integrate with Intuit QuickBooks.
Portal for Employees
Gusto and Square Payroll both offer employee portals, making it simple for small businesses to manage their payroll and HR. Gusto's portal for employees is simple to use. It includes information about payroll schedules, tax withholdings, and PTO requests, among other features.
Square employees get an email from Square to help them onboard. Employees will choose the payment method they prefer and fill in tax information. They can also print tax forms and pay slips from the employee portal. This data is integrated with the employer portal.
Customer Service and Support
Square Payroll is available to small businesses from 6 am-6 pm PST. Customer support specialists are available Monday through Friday. Some small businesses complained that the call center staff did not have sufficient payroll knowledge. Email, social media, and in-software chat are other ways to get customer support.
Square offers several tutorials and how-to videos and assistance for those who need immediate help outside of business hours.
Gusto's customer service is a significant selling point. Gusto customers can contact the support staff via phone, email, and live chat during regular business hours Monday to Friday. You can still reach support staff if you need it after these hours.
Gusto's Help Center and Resource Center and Ask Gusto how-to articles are full of valuable tips and information.
All four Gusto plans offer customer support. However, the Concierge plan offers the added benefit of a dedicated team for HR and compliance.
Reviews and Complaints

Small businesses are accustomed to dealing with many customers and don't need reminding that they should take all complaints with a grain.
However, it is worth looking at the reviews of other small businesses to see some common trends in both Square Payroll and Gusto.
Gusto generally receives positive feedback. Gusto's tax support has been well-received in reviews. They also praise the software for its intuitive nature, transparency pricing, and saving time and money.
Some customers were unhappy with the lack of reporting and analytics. Gusto could also cover contractors and international employees in some instances.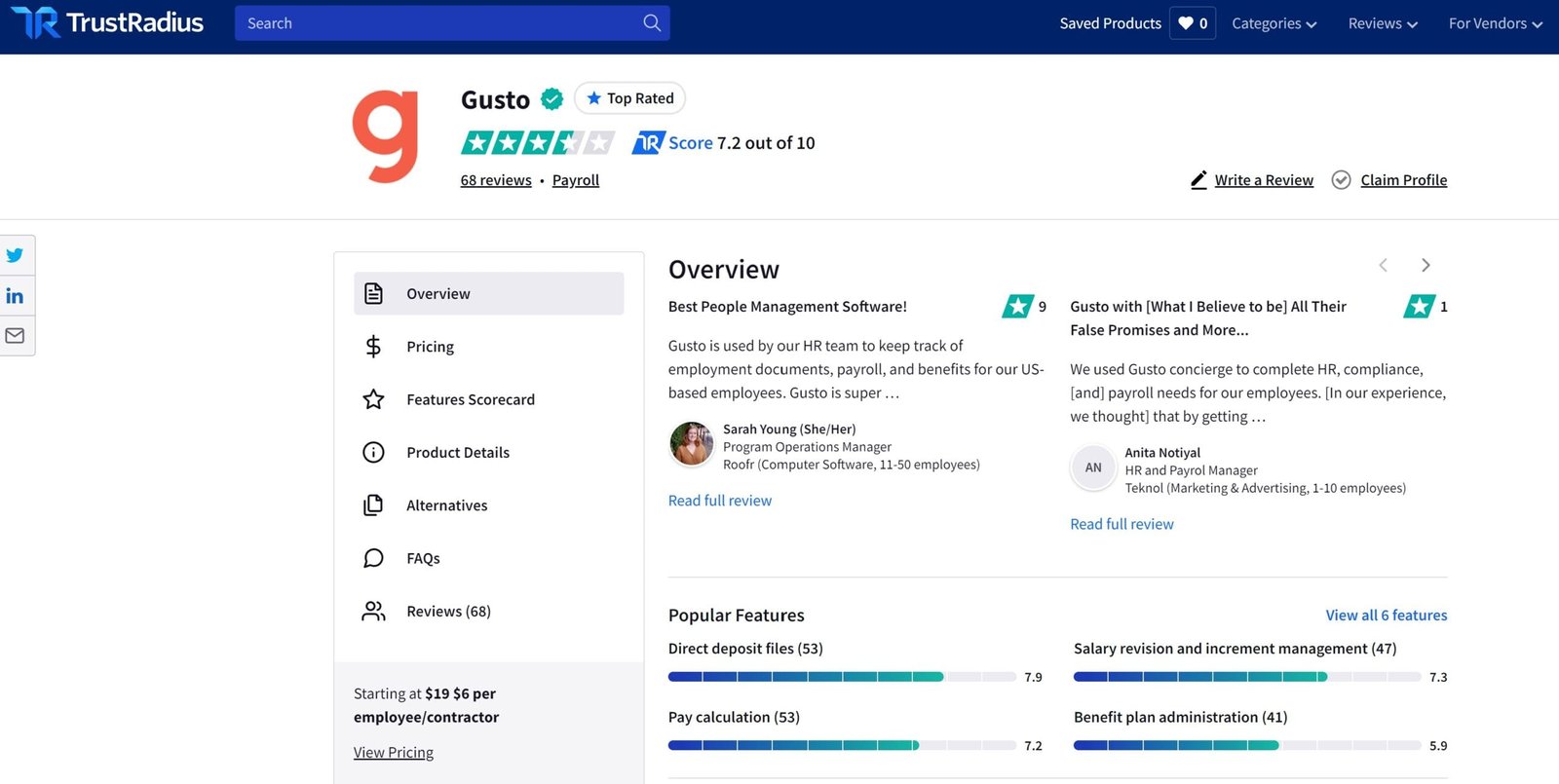 Square has received more positive than negative reviews overall. Most users appreciate square's simple UI and payroll processing. Users also like the transparent pricing and payroll reminders.
Gusto also complained about the lack of reporting. Customers who do not use any other Square products expressed frustration at a cluttered dashboard with programs they don't use.
Square's inability for small businesses to customize their payroll scheduling and deductions has been criticized.
Integrations
Accounting, POS, and expense tracking are useful integrations for small businesses. It can help you streamline your operations and save time by synchronizing payroll with other parts of your business. Gusto offers 26 integrations and an Application Programming Interface (API), which allows you to connect with other applications.
Gusto has a limited time tracking capacity, so users will be happy to know that TSheets is easily paired with payroll to improve scheduling capabilities.
Square Payroll's integrations are a little less extensive than Gusto's. Square POS, Square Appointments, and other Square products are easy to connect for small businesses. Square Payroll offers six additional integrations beyond its applications. These include ZipRecruiter, TSheets, and QuickBooks.
What are the Key Differences between Square Payroll and Gusto?
After comparing their features, pricing, ease-of-use, customer support, reviews, complaints, and integrations, let's review the key differences between Square Payroll and Gusto.
Pricing Structures: Square's pay contractors-only plan is highly affordable for small businesses that fit this model. Square Payroll, Gusto, and Gusto offer similar pricing structures with slightly lower rates apart from this basic plan. When add-ons start stacking up, the tables could turn.
Mobile App for Employers: Square's mobile app allows you to manage your payroll from anywhere you may be. Gusto currently does not have a mobile app.
Benefits Administration: To administer comprehensive benefits, you will need to pay for add-on features that can be used with both software programs. Square's options are significantly smaller than Gusto's.
Integrations: Gusto has 26 integrations to Square Payrolls' six. This is a significant difference. You should also note that Square's other products are interconnected with other parts of your business and that Gusto has an API that allows developers to perform more integrations.
Which is better for my business: Gusto or Square Payroll?
Processing payroll is not an easy task. There is no single way to run a small business. Gusto and Square Payroll are generally well-received by small business customers. There are situations where one option is better than the other.
Square Payroll –
A small business employs only 1099 contractors
You don't want to pay for tons of extra features
Square Online, Square POS, and Square Marketing are already products you have used.
Choose Gusto If…
Start-up or small business
You prefer streamlined payroll, HR, and benefits management to sophisticated analytics and reporting.
Flexible payroll runs are required for contractors, tipped workers, and employees who earn bonuses or commissions.
Square Payroll VS Gusto Comparison – The Final Verdict
Gusto's success within the payroll industry can be attributed partly to its transparent pricing structure, which is affordable and manageable. All four plans have the software's top features, including automated payroll processing, direct deposit, tax filing, PTO management, and tax filing.
If you are looking for additional features, such as tax-advantaged savings and medical, vision, dental, or 401(k), many options are available. Small and start-up businesses will benefit from the simple features, pricing, integration with other applications, and integration.
When combined with its sister products, Square Payroll can provide complete timekeeping, payroll, and payment processing solution to small businesses. Square Payroll pricing is amongst the best in the industry. Their transparent rates don't mean you have to worry about hidden fees putting a strain on your budget.
Although they don't have the most advanced features, they still offer all the essentials for small and medium businesses. Gusto's exceptional customization and employee management might be worth the slight price increase if you aren't currently using Square products or considering them.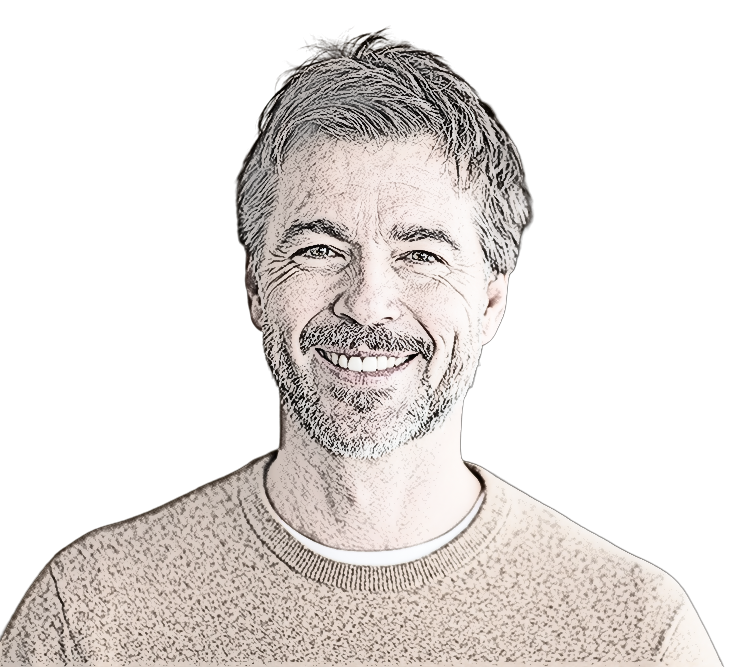 Brian Wilson is the content manager and founder of LLC Radar.
Brian grew up in North Texas, just outside of Dallas, and has a bachelor's degree in business journalism from Southern Methodist University. Since graduating from SMU, Brian has gained over 10 years of experience in business writing for several online publications.
Brian resides in Plano, Texas and he can be reached by email:   info@llcradar.com
Phone: 972-776-4050