Gusto vs. Zenefits: Which Payroll is Best for Small Business?
Gusto vs. Zenefits: This is how Zenefits and Gusto, both offering payroll and HR services, compare in terms of features, cost, and more.

Gusto offers small businesses an easy-to-use payroll platform with added retirement planning and benefits administration services. Zenefits offers payroll as an additional service, but it is more an HR platform. Zenefits can be a more affordable option for small businesses.
However, Gusto will become more cost-efficient as your business grows.

Visit Gusto
https://gusto.com
Gusto is the best choice if you are looking for an affordable and straightforward platform to process payroll. Zenefits is more feature-rich but at a higher price.
Gusto vs. Zenefits: Features
Zenefits and Gusto offer a variety of plans. These plans will affect the functionality and features you can access.
Gusto Complete (includes everything from the Core plan plus more)
Administrative permissions
Approvals for the PTO
Send out employee offers letters and onboarding documents.
Employee directory.
Surveys of employees.
Gusto Concierge (includes all of the Complete plan plus more)
Direct access to HR professionals who are certified
You can create custom employee handbooks or HR documents.
Gusto Customer Service Team.
You can enhance the functionality of your platform by adding some paid add-ons to Gusto's service plans. These fringe benefits are available to you:
Employers can sign up for health insurance through the Gusto platform. Employers will be responsible for paying employee health care premiums.
Gusto offers 401(k) plans: Employees can enroll in a Gusto 401(k) plan. Employers will be charged $8 per participant per month and a $500 setup fee.
Workers' compensation insurance: Get pay-as-you-go workers' compensation plans, which integrate with your payroll.
Five hundred twenty-nine college savings plans – Employees have the option to deduct money from their paychecks to pay for college expenses. It costs $6 per month.
Flexible spending accounts that are tax-advantaged: Provide health savings accounts ($2.50 per participant per month), flexible spending accounts ($4/per participant per month), and commuter benefits ($4/per participant per month) for an annual fee of $200.
Gusto can also be integrated with a few third-party apps like QuickBooks and Xero.
Zenefits
Visit Zenefits
https://www.zenefits.com
Zenefits structure its service plans differently from Gusto. The main plans offer HR administration, time, and scheduling tools but no payroll or benefits administration. These tools can be added to your plan for an additional monthly charge. Let's start with Zenefits service plans, then move on to its benefits and payroll add-ons.
Zenefits Essentials
Send out employee offers letters and onboarding documents.
Make company organizational charts.
Check allows you to conduct unlimited background checks
Self-service for employees
Apply I-9s and W-4s.
Digital signatures allow you to sign documents.
Make employee profiles and include contact information.
Manage consultants, freelancers, and independent contractors.
Track attendance and create employee schedules.
Track and approve PTO Requests
Analytics and automated HR reports.
File, update and maintain company handbooks, privacy policies, and other essential documents.
Zenefits mobile application access.
Zenefits Growth (includes all of the Essentials plan plus more)
Get data and advice about managing employee compensation.
Get guidance and help with employee performance management by creating dashboards.
Zenefits Zen (includes all of the Growth plan plus more)
You can optimize the well-being of your employees with tools, dashboards, reports, and advice.
Zenefits payroll and benefits tools can be purchased separately.
Payroll for Zenefits
Tax filings can be managed.
Direct deposit.
Automated reminders for payroll
Dynamic paystubs with deduction breakdowns
Give out bonuses and commissions.
Tip credits
Independent contractors, consultants, and freelancers can be paid.
Calculator for automatic wage garnishment
New hires will receive prorated payments.
Analytics and reporting on the payroll.
Automatic sync with HR platform data (including onboarding, scheduling, PTO, and salary information).
Zenefits Employee Benefits
Integrate your Zenefits benefits broker.
Assist with administering medical, vision, life, and disability insurance.
The administrator of commuter benefits, retirement plans, flexible spending, and health savings accounts.
Automatically sync data to HR and payroll platforms (including onboarding, scheduling, onboarding, and benefits deductions, as well as salary information).
Zenefits offers a free advisory service that provides on-demand HR support to assist businesses with any HR-related questions or concerns.
Zenefits also integrates with many third-party apps such as Salesforce, Asana. Slack and QuickBooks.
Gusto vs. Zenefits Verdict
Winner: Zenefits
It was challenging to make this decision. Gusto provides most of its core features in its plans. Zenefits offers far more features that will serve a broader range of businesses.
Cost
Let's take a look at the costs of each platform, along with their service plans and add ons. We will start with Gusto.
Gusto
Here are the prices for Gusto's services plans.
Gusto Core: $39/month plus $6 per employee via the Gusto App
Gusto Complete: $39/month plus $12/employee paid via the Gusto App
Gusto Concierge: $149/month plus $12 per employee via the Gusto App
All prospective customers are eligible for a free one-month trial of Gusto
Zenefits
The cost of Zenefits is more complex. This is how much each Zenefits plan will cost if paid annually (but you'll be paying slightly more if it's monthly).
Zenefits Essentials: $8 per employee per month
Zenefits Growth: $14/month per employee
Zenefits Zen: $21 per month per employee
Additional costs may apply for benefits and payroll. Payroll will cost you an additional $6 per employee per calendar month. If you combine Zenefits' Zenplan with payroll, you can end up paying $27 per person per month. Additional benefits can be added to your HR platform for $5 per employee per month. Additional $8 per month for advisory services
You'd need to pay $40 per month if you wanted to use all Zenefits offers (the Zen plan and payroll, benefits, and advisory services).
Verdict
Gusto is the winner
Zenefits might be cheaper because there's no monthly fee. Gusto is cheaper if you have more employees than Zenefits, considering the pricing of both services.
Let's take, for example, a 15-person business, and you are choosing between the Gusto Complete or Zenefits Growth plans with the payroll and benefits add ons. These are similar levels of service.
Gusto packages cost $39 per employee and $12 per month. For a 15-person company, the annual cost is $2,628. Zenefits costs $25 per employee per month, which means that over a calendar year, you'll be paying $4,500. This is quite a difference. As you hire more employees, this difference will only get bigger.
Use it quickly
Easy use is crucial when it comes to payroll and HR platforms. These products are meant to simplify operations. If you don't know how to use them, this won't happen.
Gusto
Gusto is a very user-friendly product. Sign up, and you will be guided through a step-by-step guide that will teach you how to use Gusto. If you have any questions, there is a Help Centre. Gusto offers a clean and intuitive interface. It displays all your outstanding tasks and has a sidebar that lists all your HR tools.
Gusto's AutoPilot tool is another useful feature. It allows you to set up automatic payroll. You need to provide information about your employees (pay rate and preferred payment method, etc.). AutoPilot will take care of the rest.
It's easy to process payroll manually: Select the "Run Payroll" option from your dashboard and enter employee hours, bonuses, sick time, and PTO. Gusto ensures that every paycheck includes all tax and benefits deductions.
Gusto offers 24/7 support via phone, email, and chat if you have any questions about your system.
Zenefits
Gusto is almost identical in ease-of-use with Zenefits. It's not surprising, given that both companies are tech-first. It is easy to set up. After your account has been created, you will navigate the Zenefits interface and perform all of your HR functions.
Zenefits interface is tab-based, which makes it easier to navigate than Gusto. You can hire new employees in just five steps and then run payroll in three clicks.
Zenefits provides education services to new users. They will provide tailored guidance on making the most of the platform. Zenefits offers customer service Monday through Friday from 5 a.m. Pacific to 6 p.m. Pacific. The Help Center allows you to search for the answer on your own.
Verdict
Gusto is the winner
Zenefits is slightly ahead of Gusto in ease-of-use, mainly because Zenefits' customer service representatives can be reached 24/7. This is crucial if you have a time-sensitive HR or payroll issue.
User reviews
We've already shared our thoughts on Zenefits vs. Gusto. It's now time for customers to share their experiences with each product.
Gusto
Gusto receives a high rating on most user-review sites. Gusto's user-friendly platform and transparent pricing model are all areas of praise. They also offer helpful customer service. Gusto makes it easy for employees to view their pay stubs, change their accounts, and break down complex tax information.
Gusto's only negative is the D- rating it received from The Better Business Bureau. Gusto users have complained about glitches when using mobile and desktop apps.
Zenefits
Zenefits is highly praised for its wide range of customization options and features. Customers can create the solution that suits their needs best. Zenefits can be used as an HR platform or paired with payroll and benefits administration.
Zenefits is criticized because it is difficult to use. Customers have experienced difficulties setting up new policies or enabling new features. Some customers have complained about poor customer service.
Some customers have complained of poor service, including difficulty speaking to a representative and bounced calls when transferred to another department. Zenefits has a rating of B+ from the Better Business Bureau.
Verdict
Gusto is the winner
Gusto generally ranks higher than Zenefits on customer reviews sites. This means that users have less negative feedback about the service. Gusto's BBB rating is lower than Zenefits', but that doesn't mean Zenefits receives fewer complaints. Zenefits does respond to more of these complaints.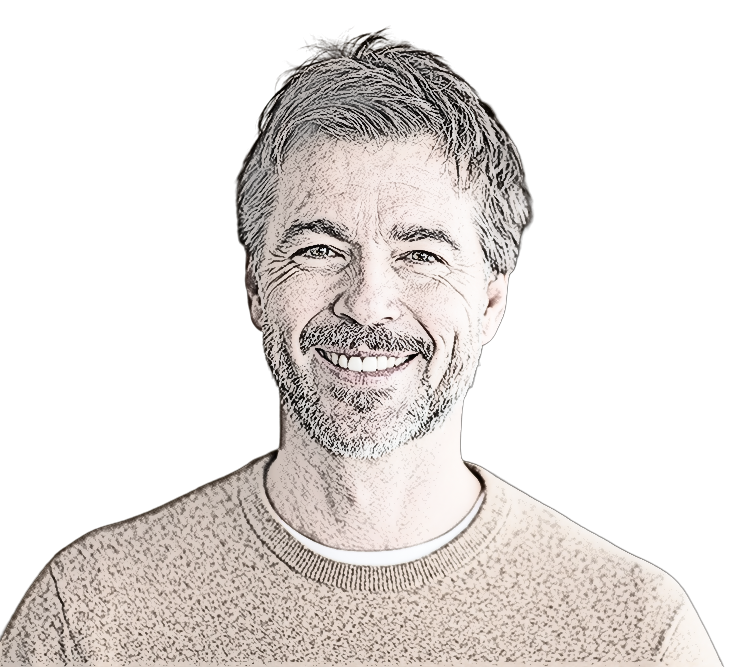 Brian Wilson is the content manager and founder of LLC Radar.
Brian grew up in North Texas, just outside of Dallas, and has a bachelor's degree in business journalism from Southern Methodist University. Since graduating from SMU, Brian has gained over 10 years of experience in business writing for several online publications.
Brian resides in Plano, Texas and he can be reached by email:   info@llcradar.com
Phone: 972-776-4050