Best Places to Live in Florida – Top 10 Cities
The Sunshine State is often subject to criticism from not only the media or the general public but also its own citizens.
It has been accused of being too hot. It is said that property values fluctuate too often. It is also too touristy. Many illegal migrants. Old people. High unemployment. There is a wide gap between the haves versus the have-nots. Crime. Drugs.
There are ups and downs in every place. Florida is still the third-most populous state in America, just behind Texas and California.
Florida is beautiful.
There are endless miles of coastline. Stunning beaches. 11,000 miles of streams, rivers, and waterways. There are thousands of miles of hiking trails. The Everglades. There are many theme parks. It also has one of the best nightlife in the world.
Homes can be considered affordable, with a median home price of $211,000. This is in contrast to the national average of $201,900. (Latest Zillow figures).
Excellent schools are found in the state, with an average of 8.3/10 on Great Schools. This is one of the largest school-ranking platforms. This is significantly more than the national average of 6.0. The general affordability is nearly equal to the national average (101 vs.100).
All of these figures are promising.
If you're looking for a place to live in Florida, you will find plenty of options. The Sunshine State also had nine cities in the 2017 100 Top Places to Live In America – an annual U.S. News & World Report ranking.
Based on hard data, here are the top 10 places to live in Florida.
---

1. Valrico
Valrico is a suburb with 36,975 residents, located 14 miles east of Tampa. It offers a balance of high-quality amenities, affordability, strong economic growth, and community pride.
The median home value in the area is $190,200. The 8/10 rating for Great Schools gave local schools a solid ranking. Valrico has a low crime rate for a state accused violently.
The median household income, which has increased exponentially in the past two decades, currently stands at $70,000. This is one of Florida's best performances. This is a hidden gem for families, as less than 30% of households have children.

2. Oviedo

Oviedo, a suburb of Orlando, comprises 13 neighborhoods and is home to around 38.550 people.
Nearly 90% of the city's workforce is employed in white-collar jobs. Oviedo symbolizes Central Florida's livability in a region with many jobs.
The schools are excellent, and there is plenty to do for outdoor lovers. You can go canoeing, hiking, and alligator-watching at Little Big Econ State Forest. There are also weekly food truck nights and concerts.
The average house in this multicultural town is $223,900. Residents have a strong sense of community.

3. Weston

Broward County's small city of Weston has just over 68,000 inhabitants.
Although it may not have been included in the top places to live in America, likely due to numerous crime-related incidents, Weston has remained a highly sought-after place for many reasons.
It is home to one of the largest percentages of families in Florida. This means that its infrastructure was designed to accommodate these families. The schools have a 9 rating on GreatSchools, and a high graduation rate.
There is plenty to do in this city, such as visiting museums and historical sites, taking a walk through the nature reserves, and biking 46 miles on the bike trails that offer spectacular views of the Everglades.
Weston has a low unemployment rate, with a median household income of $93,814, sufficient to offset the high cost of living (rent averages $1939 and median home value at $399,000), a bit lower than the national average.

4. Sarasota

According to the report, Sarasota ranked 14 among America's Best places to live. This is technically the highest-ranking state, making it the best place for families to reside in Florida.
It is easy to see the reason when you look at the numbers.
Sarasota is simply stunning. The country's most beautiful beaches of sugary white sand are a testament to its beauty.
It boasts one of the most vibrant art scenes in a small city, with orchestras and operas, as well as museums and professional and community theatres.
There are many great dining options in Sarasota and excellent restaurants where you can find award-winning Sarasota craft beer.
Parks and reserves are all around, and many celebrities have homes there – Jerry Springer and Brian Johnson of AC/DC, Stephen King, etc.
All this makes you wonder why property values have remained so low.
Rent is a mere $933 (compared to the national average of $928), and the median home value ($169.100) is way below the national mark. A $200,000. single-family home with three bedrooms and two bathrooms is common.

5. Naples

Naples could be the right place for you if you want to exercise your financial muscles.
This city of 20600 people has made itself a household name as a millionaire's playground. It boasts high-end shopping and a multitude of golf courses. It is stunningly beautiful, and you can rent a house in Naples for as low as $1,100.
It has beautiful white sand beaches and pedestrian-friendly downtown. Tourists love its proximity to the Ten Thousands of Islands, the Everglades, and other tranquil areas.
Naples has a low crime rate and a great school system with high graduation rates.
There are many things to do in Naples, such as fishing, spotting dolphins, and watching the sunset from Naples Pier. The Naples Zoo is a great place for kids to explore. You can also jump on a catamaran to Monkey Island (yes, there are primates).
Naples is a great place to live. Gallup-Healthways ranked it the Happiest, Healthiest City of 2017.

6. St Petersburg

St Petersburg is known as the Sunshine City because it has sunshine all year, bar five.
The area is home to approximately 250,000 residents. They are attracted by the affordable cost of living in Pinellas County and high-quality healthcare. This has made it a popular retirement destination.
Don't let this fool you into believing it is a quiet neighborhood. It's quite the opposite.
St. Petersburg has many things going for it. It is especially known for its active arts districts and theatre companies, festivals, and events held all year. It has seen a younger turn recently and offers a variety of nightlife options, including a lively downtown.
A two-bedroom, single-family home in Florida is an affordable option. It costs on average $145,100.

7. Tampa

Tampa isn't known for being a safe city. Crime and safety are two of the reasons Tampa is not as popular.
This is the only thing you can take away from it: crime is especially rampant in Florida, at most when compared to other states.
This aside, however, the city of 355,600 inhabitants is generally considered ideal for families. This understanding is borne out by excellent schools, admirable healthcare, and many Fortune 1000 businesses setting up shop here.
Tampa was the leader in Florida's job growth, with 41,000 new jobs added in 2016.
The house price is still attractive at $160,300, and the rental rate is $960.
It could be over, but we'll add another for good measure.
Tampa is home to 185 parks, several theme parks, and many other attractions that can be used for recreation.

8. Orlando
Orlando is another large city with 257,000 residents. The cost of living here remains affordable despite it being one of the most popular tourist destinations in the state.
The median house is $160,500, and the median rent is around $1,000. Here are the reasons why this is one of the best Florida deals.
The Greater Orlando region is home to so many amusement parks, that it was named The Theme Park Capital of the World. We can't take away from a city that attracts as many as 55,000,000 visitors yearly.
Tourism is not right if you want to live in a place.
Orlando is home to 115 neighborhoods. There are many reasons Orlando deserves a mention on this list. The unemployment rates in Orlando are lower than in the rest of the country, which is significant considering the state's high unemployment rate. The public education system is capable of holding its own. There is good public transport in the city.
Sports fans might also have to deal with coin-tossing decisions every weekend, as there are many great teams. Basketball. Hockey. Soccer. Baseball. Women's football.

9. Tallahassee

If you think Miami is the capital of Florida, raise your hand.
Although the big city is perhaps the most well-known in Florida, the state capital award goes to Tallahassee.
Tallahassee is often overlooked because it is a large college town with Florida A&M University, Florida State University, and Tallahassee Community College.
The capital's 187,000 residents have more than a low cost of living. Decent homes are available in a city where average houses sell for $177,900.
The transportation system is excellent, colleges have spiced up nightlife and shopping, while there are many great activities for families, such as museums, festivals, parks, and sports events.

10. Davie

Davie is located 30 minutes from Miami. It is home to more than 97,000 residents, which perfectly reflects the diversity of Miami and the state.
You will find all you need in this popular shopping area. However, there may be some congestion when everyone is out.
This friendly town is well-known for its high-quality life. The average household income is $59,680. Residents also enjoy low tax rates.
Davie homes are available for purchase at $210,800. The town's universities also provide the infrastructure necessary to support college students. The city offers many schooling options for families.
This location offers all the advantages of living in a small city, yet close enough to major cities. Davie is an excellent choice if you are looking for a quieter place to call home than the hustle and bustle of Miami.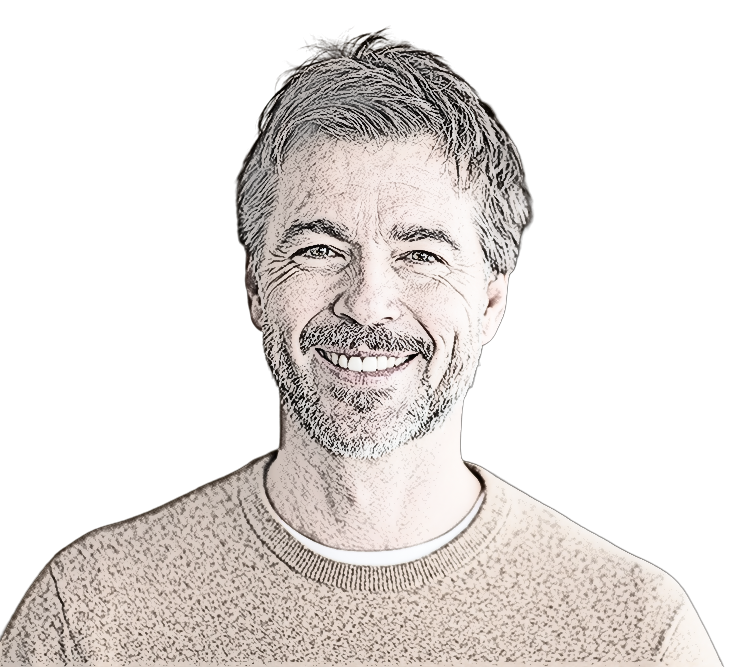 Brian Wilson is the content manager and founder of LLC Radar.
Brian grew up in North Texas, just outside of Dallas, and has a bachelor's degree in business journalism from Southern Methodist University. Since graduating from SMU, Brian has gained over 10 years of experience in business writing for several online publications.
Brian resides in Plano, Texas and he can be reached by email:   info@llcradar.com
Phone: 972-776-4050