Alibaba vs. AliExpress: Which One to Partner With in 2023
Both Alibaba and AliExpress are owned by Alibaba Group and based in Hangzhou, China. However, they are designed for different purposes. 
Alibaba is a popular B2B platform for ecommerce that connects businesses around the globe with Chinese suppliers and manufacturers. AliExpress focuses on B2C transactions, and some retailers don't like the platform. Its valuable integrations are helpful for merchants looking to start businesses using AliExpress dropshipping or Shopify.
Alibaba vs. AliExpress: Overview
 
Alibaba
AliExpress
Summary
Alibaba is a B2B platform that allows businesses and individuals to buy wholesale from suppliers and manufacturers across Asia, particularly China.
Alibaba Group is massive, with nearly 58% of all e-commerce business in China.
AliExpress is a B2C marketplace that allows consumers to find similar products at reasonable prices.
Pricing
Low pricing and negotiable B2B wholesale rates
Slightly higher and non-negotiable, but B2C pricing rates are pretty low
Purchase financing
60-day interest-free
No
Minimum order requirements
It varies based on the seller
N/A
Shipping costs
Shipping costs vary based on the seller
Typically free
Business-to-business
Yes
No
Open to consumers
Somewhat, but mostly B2B
Yes
Buyer protection
Limited
Yes
Private label products
Yes
No
Production time
15–45 days
7–45 days
Links to visit
Visit Alibaba
Visit AliExpress
If you're part of the eCommerce industry or an occasional online shopper, you will undoubtedly have heard of these companies. These eCommerce platforms keep the big boys like eBay and Etsy on their toes in Asia. Alibaba and Aliexpress are to Asia what Amazon is to the USA and Europe.
Before discussing Aliexpress vs. Alibaba, it is essential to know that China's Alibaba Group owns both platforms. Alibaba Group is the most powerful eCommerce brand globally and controls the most significant online wholesale market and retail market globally. The Alibaba Group holds a 58.2% share of all ecommerce sales in China, making it the most influential player in this market.
Are AliExpress and Alibaba the Same?
Alibaba and AliExpress can be described as a pair of brothers or sisters. Although they share the same parents and have similar personalities, AliExpress and Alibaba are distinct individuals. Although AliExpress and Alibaba are both owned by the same company, they have different purposes, operate differently, and are designed for different audiences. AliExpress operates in a B2B market, while Alibaba is a B2C business.
Who is the owner of AliExpress and Alibaba?
Alibaba Group is the owner of AliExpress and Alibaba. Its headquarters are in Hangzhou, China. Ma Yun (now the former Chief Executive) was responsible for its creation. He is also known as Jack Ma. Ma applied for Harvard University 10 times, was rejected by Harvard University 10x, and then worked in a variety of jobs before finally landing his dream job as founder of Alibaba.
Video: Dropshipping with AliExpress
Dropship with AliExpress with the AliDropship Plugin
Visit AliDropship
https://alidropship.com
What is Alibaba?
Alibaba is a B2B platform that allows businesses and individuals to buy wholesale from suppliers and manufacturers across Asia, particularly China. Manufacturing is a big industry in Asia and China due to the low labor costs. Growing companies can protect their bottom lines by finding affordable suppliers through Alibaba. The platform offers a wide range of products, including custom-made items and parts, so there is almost no shortage of options. The platform's intuitive design makes it ideal to find suppliers for small businesses.
Alibaba.com has many tricks that can reach more customers and cater to different regions and businesses. You can order bulk items, have customized printing on your products, and each vendor has their minimum order quantities. You can also bargain with the vendor about the price. The platform also offers many payment options to find the most convenient way to pay their orders.
Video: Alibaba
How to Use Alibaba
Visit https://www.alibaba.com
Register for an account by visiting the signup page. Alibaba does not require you to have a business license to open an account. However, local authorities might require you to meet specific legal requirements to sell products that are sourced from Alibaba. These requirements should be understood and met by you. Follow the instructions.
After you have created your account, you can search for the products you are looking for using the search bar at the top of the page. Filtering your search is essential because you can find lasting results with generic terms – too many to sort through.
Alibaba makes it easy to request quotations. This allows you to advertise your requirements and allow suppliers to contact you. It makes it much easier to find the right supplier. You need to create a post listing your requirements, preferred payment method, and shipping destinations. After you start receiving quotes from various suppliers, you can compare them and choose the one that best suits your needs.
After finding a supplier who meets your requirements, make sure you go to their profile page to check for the verification badge. This will confirm their legitimacy. You can also read reviews left by buyers to determine if this supplier is worth your time.
Look for suppliers that have a warehouse in your area. This will save you shipping costs and take away the hassle of customs clearance.
After you have made your decision, you can negotiate your supplier's price to reach a fair price.
Once everything is settled, you can pay with any of the options on Alibaba to start receiving your products.
What is AliExpress?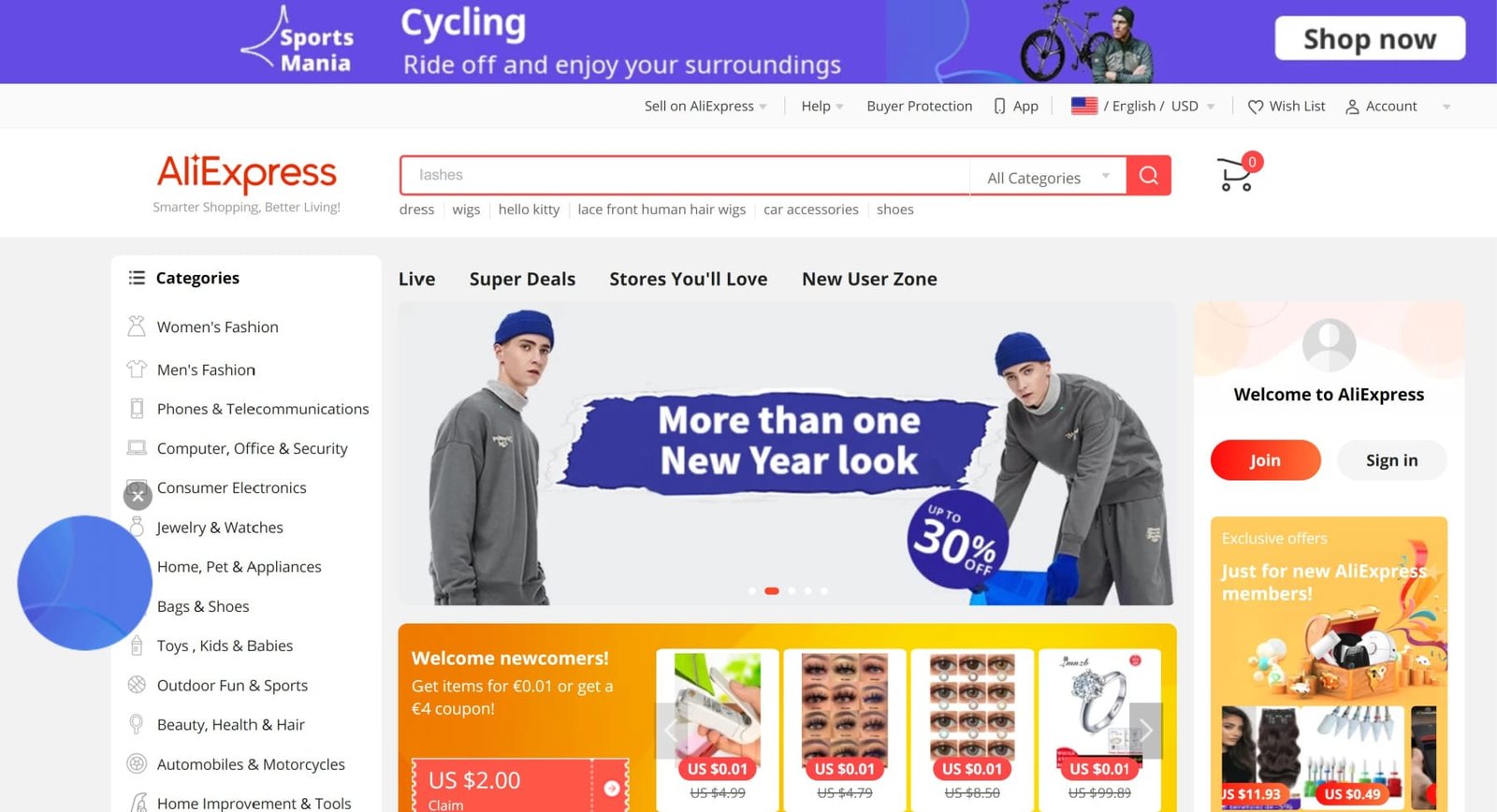 AliExpress is a B2C platform for consumers looking for similar products at low prices. AliExpress is the second most popular eCommerce platform worldwide thanks to user-friendly navigation, easy shipping and payment procedures, and high customer satisfaction. Although most sellers are located in Asia and China, sellers will be from other countries. There are many vendors and items on the marketplace. Plus, there is no minimum order.
What is AliExpress?
Log in to AliExpress or download the app.
Register for a free account
Find the product you are looking for.
These results will include the seller information, reviews, ratings, and the product and seller ratings.
Before you add the product to your shopping cart, make sure that you read all information. You will find all the sizes and color options. Electronic equipment will also be listed with the model number and specifications. Before you purchase, be sure to read reviews about the seller and the product.
All shipping information can be found here. You will always find the shipping cost.
After adding the item to the cart, go to the checkout.
Please fill out all details, including your name, shipping address, and email.
Choose the payment method you prefer and complete your transaction.
After your order has been confirmed, you can track your order using the tracking number sent to you via email.
Once you have received your order, rate the seller and product.
What is the difference between AliExpress and Alibaba?
Both platforms can be used for online shopping. However, they have many differences in how they function and their purposes. These are the main differences between these two eCommerce giants.
Alibaba is a platform for B2B transactions, while AliExpress is for B2C transactions. This is the main difference between the two platforms. The one is intended for wholesale transactions between companies; the other is for consumers.
AliExpress does not have a minimum order, but Alibaba requires large orders.
Alibaba requires you to request a quote from the supplier according to your order requirements. AliExpress allows you to purchase your product just like any other eCommerce platform.
Alibaba allows you to customize products with your brand labels. AliExpress is not able to do this.
AliExpress sells made products. This is why shipping takes a short time. On the other hand, Alibaba sellers must manufacture each order of products so that shipping can take longer.
AliExpress prices are fixed. Alibaba allows you to negotiate a price that is appropriate for your order.
Dropshipping is offered by AliExpress, but not by Alibaba.
Alibaba and AliExpress: Similarities
Although these platforms have fundamental differences and are built on different business models, there are many similarities. They make up the largest eCommerce conglomerate worldwide.
The Alibaba Group owns both platforms.
Both platforms offer quality products at reasonable prices.
AliExpress and Alibaba offer many payment options, including bank transfers and credit cards. AliPay is also available.
Both platforms offer user-friendly interfaces, and the entire buying process is easy.
Both platforms offer buyer protection for direct payments.
Customer Reviews on Sitejabber
Alibaba customer reviews

AliExpress customer reviews

Alibaba vs. AliExpress: Ease of Use 
 
Ease of Use
Alibaba

Alibaba is not intuitive because it's intended for B2B transactions. 
You should have some experience in wholesale buying. 
New merchants might find the Alibaba-Shopify integration confusing and may not know the best way to ask the right questions. 
You may have to practice with the platform to navigate various functions such as imports and payments.

AliExpress

AliExpress caters specifically to consumers.
Its interface is more user-friendly than any other ecommerce platform. 
Customers can search for the product they are looking for, add it to their cart, and then checkout. 
Everything is automated, so customers don't have to contact the supplier.
It's much easier to use. 
AliExpress makes ecommerce easy for retailers due to the numerous integrations it provides. 
AliExpress shipping to Singapore can also be done quickly, making it a popular platform among Singapore-based merchants and customers.
Alibaba vs. AliExpress: Which should you choose?
Here are some things to consider when deciding between AliExpress or the Alibaba ecommerce platform.
Pricing: Alibaba is best for retailers requiring wholesale pricing and placing large orders. AliExpress is better if you are a new retailer who wants small orders but doesn't mind paying retail prices. AliExpress prices are set and cannot be negotiated. It is like shopping in a regular store. Because AliExpress offers wholesale rates, while Alibaba has retail rates, prices might be slightly higher than Alibaba. Prices on Alibaba can be negotiated as they are wholesale purchases. To find the best price for you, you can request quotes from different sellers.
Experience in wholesale: If your experience is extensive, you can easily use Alibaba. AliExpress, however, may be more convenient.
Your retail journey. While AliExpress may offer new merchants more options, established retailers prefer Alibaba's B2B offerings.
Dropshipping: AliExpress allows dropshipping because it is a retailer platform. Dropshipping is not offered by Alibaba, as it is a platform for wholesalers or distributors. AliExpress might work better for you if your business is a drop shipper. The Alibaba ecommerce platform does not usually offer dropshipping services.
Customization You will need to use Alibaba to customize products for your brand. AliExpress does not usually offer customization.
Technical experience: You will need more programming experience to integrate Alibaba-Shopify. It is easy to integrate AliExpress dropshipping with Shopify because it uses apps.
Placing Orders
Alibaba is for resellers and manufacturers – it's short for commerce between businesses. You can't buy just one item, but large orders with minimum quantities. AliExpress does not have such a restriction. It is an online shopping platform that sells consumer goods. AliExpress allows you to purchase single items. AliExpress is the best option if you don't need bulk orders. However, small businesses can also use it that only require small orders.
Shipping
Alibaba can take longer to ship products because most orders are custom-made. AliExpress, on the other hand, sells items that are already manufactured so they can be shipped immediately. AliExpress shipping costs are fixed. Alibaba shipping rates can be negotiated with your supplier as you will need to deal with customs and taxes.
Products customized and private labels
Alibaba is the best platform for customized products and private labels for your business. AliExpress doesn't offer these services.
AliExpress and Alibaba allow you to reach more customers
The right platform depends on what you are looking for. What kind of buying are you looking to make? What amount can you spend? How much shipping do you require? Both platforms are part of the same company, so they share many features such as low prices, easy payments methods, and buyer protection. Both platforms offer excellent customer support.
Now that you are aware of the differences between AliExpress and Alibaba, you can make an informed decision. There are some differences between them. It is important to remember that the two platforms were designed for different audiences and offer different service levels. The one is for consumer retail, and the other is for wholesale platforms.
Alibaba vs. AliExpress FAQ
What is the reliability of AliExpress or Alibaba?
Customers can expect to receive their goods on both platforms. As with all services, there are always scams to be aware of.
How can you tell if an Aliexpress or Alibaba supplier is legit?
These services provide guidance and support in resolving problems with suppliers. There is no way to be sure that a supplier is legitimate. It is essential to research the supplier thoroughly and decide how much risk you are willing to take. Then, you can find ways to protect your business and yourself.
Which site is more affordable than AliExpress or Alibaba?
Alibaba allows you to find a supplier that can supply bulk orders. AliExpress will be more affordable for most people because it is consumer-based. You can also purchase individual items.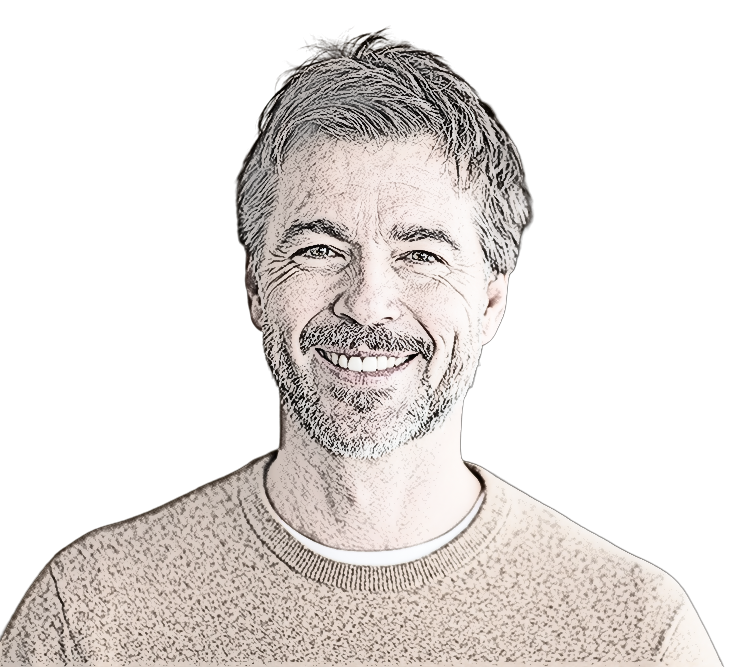 Brian Wilson is the content manager and founder of LLC Radar.
Brian grew up in North Texas, just outside of Dallas, and has a bachelor's degree in business journalism from Southern Methodist University. Since graduating from SMU, Brian has gained over 10 years of experience in business writing for several online publications.
Brian resides in Plano, Texas and he can be reached by email:   info@llcradar.com
Phone: 972-776-4050