How to Start a Franchise Business: A Summarized Guide (November 2023)
It is very similar to building your own business. You have established a brand and standard operating procedures as a franchisee. You also get the advantage of being a part of a larger company's existing customer base as a location.
There are some things you need to know and costs that may not be expected. This article will cover all you need to know.
In just eight steps, you can learn how to open a franchise.
What is a Franchise Business?
Franchise businesses are those where the owner grants licenses for licensees to run the business (sell its products or provide services) at a specific location. You can think of CrossFit, Baskin-Robbins or any other business you have seen in many cities. Each franchisee pays a fee (the owner) for the right to "rent" the brand.
These are the financial aspects of opening a franchise.
Depending on the license, the franchise purchase fee can range from $20,000 to $50,000.
Minimum liquid capital: It is good to have between $50,000 and $60,000 for service-based businesses and $75,000 to $100,000 for facilities-based businesses.
Franchise royalties: These are fees you will continue to pay to run your business. The royalty fee can range from 4% to 12 percent of the profits at your franchise location.
Additional expenses: Franchise companies also need to pay for expenses like sourcing commercial space, staffing, and other related costs.
Why start a franchise?
A franchise allows you to start a business with a pre-existing brand, process and plan. A franchise does a lot of work for you, but that doesn't make it easy to start a franchise.
Franchisees must pay a percentage of their profits to franchisors. This means that you will need to add additional costs to your budget projections. Franchisees are also bound to the brand's standards and cannot change them. Entrepreneurs can find it difficult to control this situation.
How big are franchise fees?
Franchise fees are typically paid monthly. The royalty fee is usually a percentage of your annual revenue. It can be anywhere from 4% to 12 percent per year.
Can franchise owners make money after paying fees?
Franchisees can make money, even though franchisors are unable to predict income. Like any other business owner, it is important to regularly assess your expenses and ensure you are spending money efficiently.
What is the annual average income of a franchise owner?
According to Franchise Direct a franchise owner can earn $80,000 per year before taxes study. The income range is wide: it can be anywhere from $50,000 to $250,000.
What types of franchises are there?
There are generally three franchises: management, product distribution, and business. A business franchise grants you rights to the trademarked name of a business and the processes and tools used for selling products. This is the most popular type of franchise. The management franchise allows the owner to run the business but not necessarily to handle its day-to-day operations.
A product distribution franchise is when the franchisor supplies the product (such as clothing, vehicles, or drinks), and the franchisee sells it in a shop, auto dealership, or vending machine.
There are several types of franchises
Food and Drink
A restaurant or food shop is the franchise you most frequently engage with as a customer. You might have some great ideas for franchise locations if you already have a favorite restaurant or convenience store where you get snacks.
McDonald's
KFC
Jersey Mike's
Business Services
You're likely familiar with the franchise model if you've ever been to UPS, or any other company that allows you to get what you need for business.
Express Employment Professionals
Real Property Management
FastSigns
Fitness and Health
Franchise businesses are a common way to create successful gyms. Franchises provide regular services that people want and can provide a sense of community and consistency to people who move to new areas, particularly if they offer group fitness classes.
Franchises can also be used to franchise healthcare organizations. You can also look for companies that offer professional consultations or home nurses if you are interested in offering healthcare services.
Planet Fitness
Vitamin Shoppe
Home Care Assistance
Retail
Franchises are the basis of many popular retail outlets across the country.
Edible arrangements
Pet Supplies Plus
Apricot Lane Boutique
Plus!
All over the country, franchise businesses are very common. You can find a franchise for any type of business, regardless of its size.
Dry Cleaning for Lapels
SuperCuts
L.A. Bikini
Franchise pros and cons
A franchise offers the advantage of not having to start from scratch. The branding and design concepts are already in place so that you can focus on the operational aspects of your business.
You don't need to search for vendors and negotiate contracts with them. Sometimes, selecting your own vendor to franchise your business may not be possible.
The downside is that you won't be able to have as much creative control over the business. Franchises might not be right for you if you are passionate about creating your brand identity and product design.
8 Steps to Start a Franchise
After you have decided to open this business, many steps are involved in starting a franchise. You must plan your entire process, from picking the right location to securing it, to comply with the franchisor's requirements.
In 8 easy steps, you can get a franchise.
1. Find franchises
Websites like Franchise Direct can help you find franchise opportunities. It allows you to search for industry franchise opportunities and offers lower-cost options.
These are the top points to remember when choosing a franchise opportunity.
Fees for the industry
Liquid capital needed
Average monthly/yearly revenue
Royalty fees
Marketing fees
Additional fees
2. Evaluate Opportunities
You should ensure that there isn't an existing franchise in your area before you begin a business. Certain businesses can be found in every city, like Dunkin' Donuts. However, you need to ensure that you don't open a location that is too competitive.
3. Assess the Costs
There are a few costs to consider when you look into starting a franchise. You will have to pay a royalty each year to the franchisor in addition to your regular business expenses like rent and maintenance.
Travel, training and local taxes are some of the other costs.
4. Prepare a Business Plan
Although many aspects of your business already exist, you still have to manage the most critical aspects. Write your business plan to explain why you are a strong steward for the business.
It is also important to describe how you know the community that you want to serve by describing your location. It will help the franchise overall because you are the expert.
5. Get the Franchise License Agreement
To run the franchise, the franchisor will provide a contract to their franchisees. It is important to carefully read the contract before signing it. Make sure you understand all standards for your area. It is important to understand the franchisee's business standards and ensure you are comfortable running the business.
6. Forge a business entity
Once you have completed your business plan, it is time to create an LLC to get started. Different business entities are required by franchisors depending on the structure of their businesses. These businesses allow you to categorize your business expenses.
7. Select Your First Business Space
Once you've established the business operations, it's time for you to search for a new business headquarters. The franchisor will likely give you guidelines about the size and layout of the space that you need. They may also have specific requirements about the appliances and amenities that are required to keep the space in line.
8. Hire Employees
Once you have agreements in place and a physical location, you can begin looking for employees. It's likely that the franchisor has already created job titles and job descriptions so it will be much easier to start looking for qualified employees. Franchise business owners may also have an internal job posting system in place if employees from other franchise locations are looking to relocate.
Wrapping Up
It can be as difficult to start a franchise business as it is to start a new business. A franchisor will allow you to concentrate on the most important aspects of your business. The whole picture is already complete.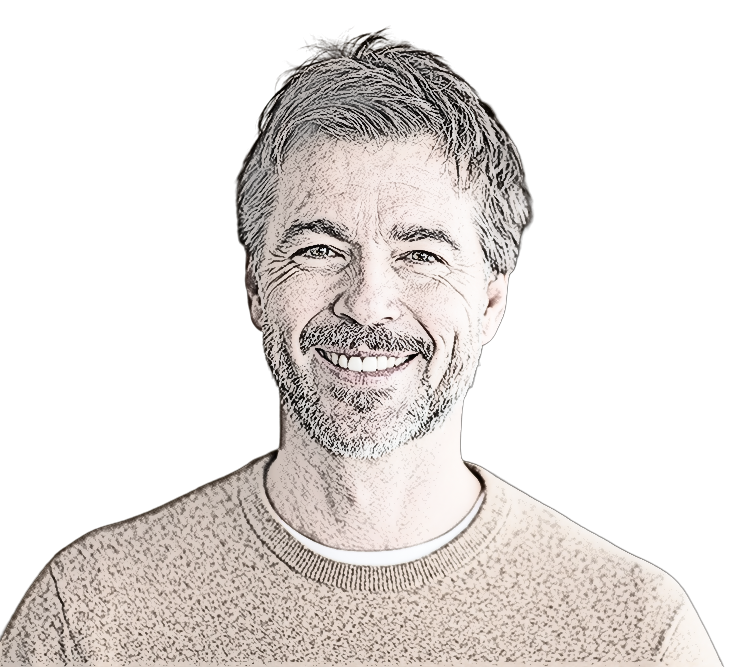 Brian Wilson is the content manager and founder of LLC Radar.
Brian grew up in North Texas, just outside of Dallas, and has a bachelor's degree in business journalism from Southern Methodist University. Since graduating from SMU, Brian has gained over 10 years of experience in business writing for several online publications.
Brian resides in Plano, Texas and he can be reached by email:   info@llcradar.com
Phone: 972-776-4050