AliExpress Review for 2023
AliExpress is a well-known marketplace that caters to both consumers and businesses. AliExpress allows business leaders to create profitable companies that sell products in a wide range of categories. Moreover, the Oberlo app allows them to manage and stock the products without having to do so.
AliExpress is an essential part of many innovative businesses' dropshipping strategies. It is affordable, simple to use, and offers a wide range of great products. How do you determine if AliExpress is right for you?
We'll give you an in-depth look at AliExpress today.
What is AliExpress?
AliExpress offers a large selection of products from all over the globe. You can buy items wholesale or individually. AliExpress sellers often come from overseas, so you can often find very low prices. For companies looking to stock large quantities of products, Alibaba is an option.
AliExpress is a great alternative to Amazon and eBay for customers who want to purchase new, affordable products. There are many items to choose from, including jewelry and clothing for women and electronics and home decor.
AliExpress.com is a great place for business leaders to source products that they want to sell online. AliExpress.com is your best choice for dropshipping. This is selling products to customers when the order fulfillment is handled by third parties. Oberlo is a Shopify tool that allows you to search millions of products you can dropship via AliExpress.
Dropshipping with AliExpress is a great way to quickly build a business. You don't have to pay for anything your customers don't purchase. Oberlo's suppliers will ship and pack your order for you when a customer orders. It's up to you to handle things such as customer support.
AliExpress is a popular choice for business owners and consumers alike because it's affordable, simple to use, and convenient. It's not always the best option for everyone.
Aliexpress Customer Reviews
You'll see that AliExpress has not received the most positive reviews. Two of the most common complaints about Aliexpress are their poor customer service and sub-par quality products. Many customers review products and say they feel the items were a scam or that they were duped by Aliexpress.
Because of the poor customer reviews, the Better Business Bureau had to revoke the AliExpress license. Many consumers complained about receiving damaged or incorrect products. It was also common to have difficulty receiving refunds. AliExpress was rated "F" by the BBB and their accreditation was revoked.
We see these issues in large numbers of reviews:
Shipping problems: You may experience delays in shipping because you are purchasing products from overseas. Sometimes, it can take several months to receive your online order.
Quality issues: AliExpress products can have quality problems. People complain about items that are broken or poorly made. This leads to low star ratings.
Incorrect products: AliExpress sellers don't seem to make a lot of effort to ensure the correct product reaches the right person. Numerous reviews have been written about incorrect items. Many products are different from what the customer ordered.
Refunds: AliExpress can make it difficult to get a refund if you place an order and then have a problem. It is now more difficult for businesses to provide good customer support. Many consumers feel scammed.
Buyers complaining about missing items: Sometimes buyers claim that they have never received their items. It can be hard to get a full refund when this happens. You may feel as though you have paid nothing.
AliExpress: The Pros and the Cons
Although many of the AliExpress reviews are negative, there are also some positive ones. The marketplace makes it easier for entrepreneurs to start their digital businesses. AliExpress is an excellent choice for retailers who want to sell their products online without worrying about shipping.
Dropshipping allows you to ship items directly to your customers, without needing to deal with the fulfillment aspect of an online store.
AliExpress Pros
1. Start-up costs are low
AliExpress is a fast and economical way for businesses to sell products online. There are many options available for you to choose from. There is no cost to order items until customers place orders. There is very little risk that your startup idea will not work out as you had hoped.
AliExpress makes it possible for companies to launch their business without having to invest a lot of money in inventory. To get started with Shopify, all you need is an Oberlo plugin and a domain. You can always replace any AliExpress product that doesn't appeal to customers if it isn't selling well.
2. Flexibility
AliExpress products are available for purchase online. This reduces overheads and makes it possible to sell in-person. You can sell anywhere you want and grow your portfolio at any time.
You don't have to keep track of inventory so you can change what you offer customers if something isn't working. You can always change your business plan if your store isn't working or you decide to try a new approach. You are not tied to anything.
3. Minimal overheads
AliExpress makes it easy and affordable to start your business. You also have very little overhead to worry about as your business grows. AliExpress allows you to sell thousands of products with minimal stock or inventory management investment.
You don't need to buy warehouses or real estate. Employee salaries are also unnecessary. Everything is already taken care of on the other side.
4. Versatility
AliExpress is a great marketplace for consumers and businesses. It offers a wide range of products. You will find everything you need, from beauty products to electrical, and fashion items to beauty products on this amazing marketplace.
You can open any type of store that you want as a business owner. You also have many great purchase options, which often come at a lower price than elsewhere.
AliExpress Cons
1. Highly competitive
Dropshipping is not a new concept for AliExpress. This means that no matter which niche you sell in, there will be many other companies competing for the same market share. This makes it difficult for your business to stand out.
There are many players in dropshipping. It is important to make sure you have a company name. Many dropshipping companies don't do any marketing or branding.
2. There is not much control
AliExpress gives consumers and business owners no control over who they work with. You can choose your supplier but you cannot force them to deliver faster if they don't arrive on time. You can't control the way your suppliers package or fulfill orders. You'll have to trust them.
You can only ensure you don't lose money by doing your research and learning as much about the supplier and their policies as possible before you invest. Remember that your supplier can be a liability if they are not up to the task.
3. Shipping times
AliExpress has seen shipping times as a frequent problem. Customers orders are shipped from other parts of the world so shipping times can be extremely long.
Sometimes, you can find suppliers who offer faster shipping options. The downside is that the more shipping options you require, the more expensive your orders will become. You should take the time to consider all of your options before you make a decision about investing in faster shipping.
4. Profit margins are low
AliExpress does not offer the best product margins for business owners. Although you can purchase relatively inexpensive products on the marketplace, your customers will expect that you sell these products at a lower price. How much you are able to charge will depend on the quality of the products you buy.
Keep in mind that the market is very competitive and you will need to make sure that your prices are comparable to those of your competitors, especially if they sell the same product. It can be difficult to find a substantial source of income.
5. Refunds and returns are difficult
It can be difficult to resolve a problem with an item you buy or sell through AliExpress. It can be very difficult to return an item. It can take several months to get the item back from a supplier and even longer to receive a refund.
Many people complain that they don't get a refund. If you are a business that sells products, you will need to pay the return cost yourself and wait for the supplier to refund you.
How does AliExpress work?
AliExpress is easy to use for consumers. AliExpress allows you to search for any type of product. To help clients navigate the site, articles can be divided into different categories. Each category has its own subdivisions to make searching faster, easier, and more intuitive.
Each product comes with a detailed card that includes photos and explanations. Clicking on a product that interests you will allow customers to make a payment. You will usually see information about delivery times and tracking numbers within the cart.
AliExpress accepts many payment options. These include prepaid cards, credit cards, PayPal and Western Union. AliPay is the preferred method of payment. It's a system similar to PayPal, but it's located in China and is part of the Alibaba group.
It's easy for customers to consider AliExpress a fraud or unsafe to purchase from. You don't have as much buyer protection with AliExpress as you do with other marketplaces. Not all sellers are verified to provide high-quality items.
If you are buying AliExpress products as a business, or as a consumer, it is important to take your time finding the right suppliers. There are many reliable suppliers, but you may come across some companies that aren't as trustworthy.
It is important to remember that buying counterfeit products can be a criminal offense. Both the seller and buyer are responsible for this crime.
Is AliExpress the Best Marketplace for Dropshipping?
AliExpress was a popular choice for businesses, even before they started to shop more online because of the coronavirus pandemic. AliExpress is a great way to stockpile bulk products for your business.
AliExpress is a great marketplace for small businesses as long as you avoid low-quality products. It's your responsibility to make sure you choose the right supplier. When shopping for your first time, it's important to look for details such as RoHs, CE trademarks, and REACH certificates.
There are many marketplaces, including Banggood, but AliExpress is the most popular dropshipping platform. It's easy to use. You can dropship AliExpress with Oberlo if you have Shopify as your online store.
Oberlo is an excellent solution for anyone who wants to simplify their online selling. Read our Oberlo review. Shopify allows you to import products from AliExpress and then sync your AliExpress imports with your Shopify storefront. Shopify will notify you about any price or inventory changes made by your supplier and can assist you in sending tracking codes out to customers.
You can place an identical order when a customer places an online order through your store.
What about AliExpress Shipping
Customers and businesses both have problems with AliExpress. The shipping times are often slower than they would like. Many customers will wait, as long as the shipping times are clearly displayed on your website. This will allow them to have an idea of what they can expect from your retail store.
There is always the possibility that customers will not be satisfied with the shipping time you provide on your product page. If this is the case, you may need to spend more time searching for a supplier who can deliver your order faster with a better shipping company. AliExpress offers a premium shipping option for businesses. This allows you to receive your goods in as little as two weeks.
These shipping times can still be a bit longer than people would like, but it is better than having to wait for weeks. You might not want to charge for long shipping times if you are concerned about losing customers. Anyone who is willing to wait will get free shipping
Is AliExpress a Good Platform for Entrepreneurship?
AliExpress offers many positives and some negatives. You get a large selection of products in bulk at a reasonable price. However, you may not be able to find customers for your business due to the long shipping times. There's always the possibility that your order may not arrive if you are a consumer.
AliExpress can be difficult to use for both customers and businesses. Before you decide to proceed, it is important that you fully understand the risks involved.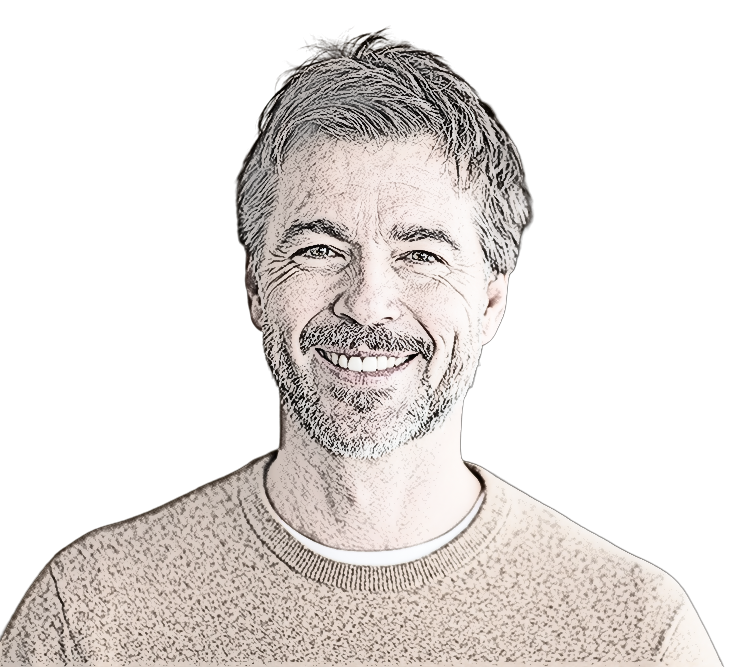 Brian Wilson is the content manager and founder of LLC Radar.
Brian grew up in North Texas, just outside of Dallas, and has a bachelor's degree in business journalism from Southern Methodist University. Since graduating from SMU, Brian has gained over 10 years of experience in business writing for several online publications.
Brian resides in Plano, Texas and he can be reached by email:   info@llcradar.com
Phone: 972-776-4050