How to Form an LLC (2023 Guide)
Although it may seem overwhelming and difficult to form a limited liability company, it is actually quite simple once you understand the basics.
This comprehensive guide will help you understand how to form your LLC. It will also make it easy to move forward efficiently and effectively.
This guide will give you the knowledge and confidence to create an LLC.
How to Form an LLC (Step-By-Step Summary)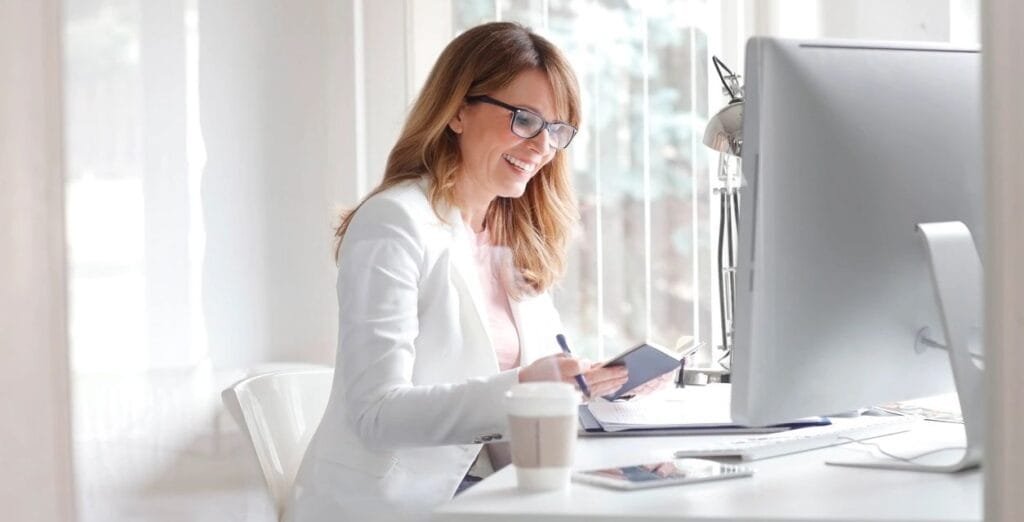 Creating a Limited Liability Company (LLC) in the U.S. involves several steps. After you have chosen the state, here's the general process, but do keep in mind that requirements may vary by state:
Choose a Business Name: This must be a unique name that's not already in use by another company in your state. You'll have to check with your state's business office (often the Secretary of State's office) to make sure the name is available. Some states allow you to reserve a name for a short period of time.
File the Articles of Organization: This document includes information about your LLC, like its name, address, and the names of the owners (members). Some states call this the Certificate of Formation or Certificate of Organization. There's typically a fee to file this document.
Choose a Registered Agent: Your LLC needs a registered agent, which is a person or business that agrees to send and receive legal papers on behalf of your LLC. This includes service of process of legal action (if you are sued) and state communications.
Create an Operating Agreement: Not all states require an LLC operating agreement, but it is highly advisable to have one. This document outlines the ownership and operating procedures of the LLC. It includes details like the members' percentage interests, rights and responsibilities, voting power, allocation of profits and losses, management structure, and rules for meetings.
Get an EIN from the IRS: Most LLCs are required to get an EIN from the IRS. This is also known as an Employer Identification Number and is used to identify your business for tax purposes. It's essentially like a social security number for the business. You can apply for an EIN on the IRS website.
Register for State Taxes and Licenses/Permits: Depending on what your business does and where it's located, you may need to register for state taxes related to business income, sales, and employment. Additionally, some businesses require licenses and permits to operate legally.
Annual Report or Statement of Information: Many states require LLCs to file an annual (or biennial) report or statement of information. This document updates or confirms the state's records for your LLC's contact and ownership information.
What is an LLC?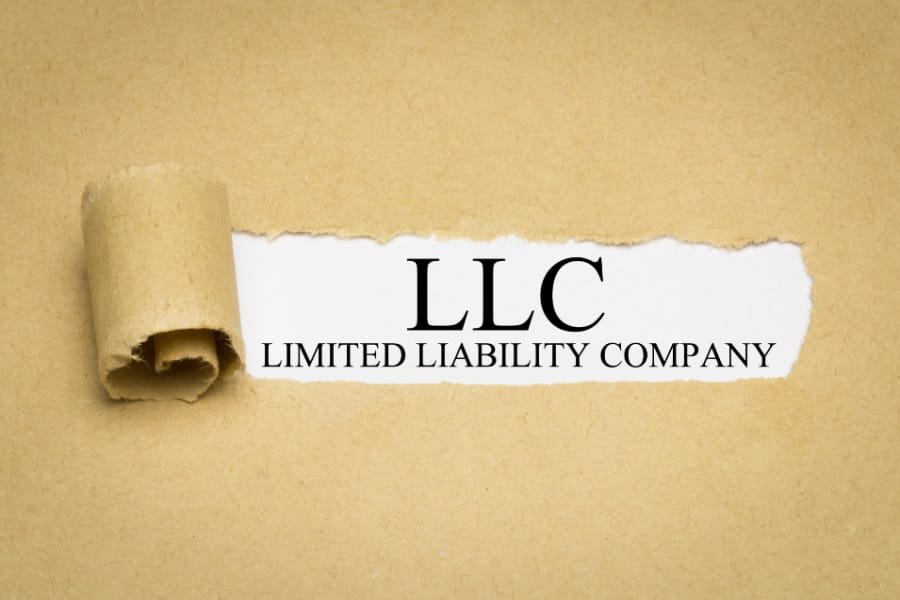 LLC stands for limited liability company. An LLC is a business structure regulated by the state where it is formed.
The IRS website defines an LLC as this:
A Limited Liability Company (LLC) is a business structure allowed by state statute. Each state may use different regulations, you should check with your state if you are interested in starting a Limited Liability Company.

Owners of an LLC are called members. Most states do not restrict ownership, so members may include individuals, corporations, other LLCs and foreign entities. There is no maximum number of members. Most states also permit "single-member" LLCs, those having only one owner.

A few types of businesses generally cannot be LLCs, such as banks and insurance companies. Check your state's requirements and the federal tax regulations for further information. There are special rules for foreign LLCs
Steps to Form an LLC
1. Choose the State
While some states like Wyoming, Nevada, and Delaware are popular for filing a new business entity, for most people the state where the business is located is the best state.
2. Name your LLC

You have decided to create an LLC. Now it is time to give your dream life. You must name your LLC something completely unique from other limited liability companies in your state.
State-by-state rules vary on how different your LLC name must be from other entities. Sometimes it is as simple as changing the punctuation or changing the word from singular to plural to qualify. However, it is usually easier to do when the names are more distinct.
One component that must be included in the business name is "limited liability company", or an abbreviation thereof. State laws vary on acceptable abbreviations.
Register a Trademark Search Online
Do your research to find out if the business name you are looking for is available. Google and social media are great resources. However, you should also search your Secretary of State's website for business databases.
The name of your LLC must be unique from all other LLCs and cannot have been trademarked. There are two types of trademarks you should be aware of: state and federal.
To ensure that your logo and business name are not federally trademarked, visit the U.S. Patent and Trademark Office.
It can be difficult to determine whether your business name is already a state trademark. Many states do not have a search engine that allows you to check for existing trademarks. The USPTO provides a link to each state's office that oversees trademarks. Start by contacting your state's appropriate office.
Register a Trademark
After you have determined that the trademark is available for use, you can register your own trademark. While a state trademark is cheaper and easier to obtain, it limits your trademark benefits to the specific state that it is recognized in.
Federal trademarks, on the other hand, are more expensive and take longer to obtain, but you can use your trademark throughout the country and have more protection for your company.
Federal trademarks allow the use of the (r), whereas state trademarks can only permit TM (trademark) and SM (service marks). Your LLC can be used to prevent other businesses from using your name or something similar.
Register a DBA name for your LLC
You can also add a DBA ("doing business as") to your LLC. If your LLC offers multiple services or products, a DBA can help you to identify your business.
This can be used to distinguish between the business concerns of each member.
Every state has its own rules regarding naming LLCs. Some words may be considered inappropriate or obscene or could mislead the public about the nature and purpose of the business.
Certain words, including "bank" and other forms ("banking", "banker"), engineering, "insurance" and "savings" are not allowed in all states. In some states, you will need to obtain a license or fill out additional paperwork if you wish to use such words.
Now that you have spent some time researching the availability of a name for your limited-liability company, it is time to think about how to secure it. You can reserve your name in most states for a fee.
This will ensure that your company is not harmed by someone else using it. You can check with your state to learn more about reserving your business name. You can then reserve your domain name so that your website is ready for launch as soon as possible.
3. Select a Registered Agent
A registered agent acts as a liaison between an LLC's state and the state where it is registered. This business entity or third-party person acts as the point of contact for the LLC and receives tax forms, legal documents, correspondence from the government, and notices about a lawsuit.
As long as your LLC is filed in the state where you live, your registered agent can still be you. Boxes are not allowed. However, it is possible to hire an outside registered agent service.
This allows you more freedom and flexibility and reduces the stress associated with being your own agent.
4. Fill out the Certificate of Formation / Articles Of Organization
The state in which you file the paperwork to register your company will determine what name it is. The Articles of Organization are generally referred to, however, some states refer it to as a Certificate of Formation, or Certificate of Organization. The concept, regardless of its name, is the same. It's used to establish state recognition for the LLC and outline details about its members.
Filing requirements
You can check the website of your Secretary-of-State to find out what filing requirements are for each state. Basic information about the LLC, its members, and registered agents will be required.
This includes the LLC name, mailing address, and registered agent's name. It is possible to be asked for the purpose of the LLC, and the names and addresses of any current LLC members or managers.
For someone just starting out in the business world, some parts of the form may be unfamiliar. It may be necessary to indicate whether your LLC is managed by members or managers.
A member-managed LLC allows the members to manage day-to-day operations and determine who is responsible for which. A manager-managed LLC has one or more supervisors that are elected by members.
Also, you will need to include the address of the operations. This should be the area where members work together. Your home address should be listed if the business is run from your private residence. Mail cannot be delivered to the workplace if it is not available.
Last but not least, have an organizer sign the form. You are now ready to submit the form. This can be done either online or by mail in most states.
You can find all instructions on how to submit the completed form and pay online at your Secretary of State.
5. Create an LLC Operating Agreement
While LLC Operating Agreements may not be required in all states, it is a smart business decision to have one. This legally binding document contains clear and concise descriptions of ownership terms, rules, and management decisions.
Operating agreements protect owners' personal assets. They outline ownership percentages, voting rights, and a succession plan in the event of an owner leaving the business.
An Operating Agreement is a document that prevents miscommunications and helps to resolve conflicts among members.
Although it is not required to file an LLC Operating Agreement with the Secretary of State, it is recommended that all parties agree on the terms and sign it.
Online creation of an LLC operating agreement
An Operating Agreement Template will help you to have the right business structure. LLC services like Northwest Registered Agent and Incfile, offer a variety of plans that include a customized LLC Operating Agreement template for a very affordable price.
6. Register for an EIN to review tax requirements
Once you have officially formed your LLC, it is time to register it with the federal government. You can apply for an Employer Identification Number from the IRS.
If your LLC has more than one partner or employee, an EIN is required. You can easily apply online for a Federal tax ID number (or EIN ) from the IRS website. The EIN can be obtained immediately if you apply online.
---
FAQs for Limited Liability Companies
What is the cost of forming an LLC?
State by state, the filing fees for an LLC can vary. The filing fees range from $40 to $500. You can file an LLC online with a credit card, debit card, or mail order along with a check or money order.
To find out all the fees for LLC filing in your state, visit your Secretary of State's site. Some states require publication fees, business license fees, name reservation fees, or publication fees in addition to the filing fee. You will also need to pay recurring fees in order to keep your LLC active.
These include filing annual reports or biennial reports, renewal of licenses and permits, and taxes. The biggest expense in starting an LLC is likely to be time and energy.
A service that is familiar with the details of starting and running a business will not only save you time but also removes the frustration and stress of dealing with government bureaucracy and red tape. LLC services can file all your paperwork, act as a registered agent, and provide an Operating Agreement template at a low price.
How long does it take to create my LLC?
The timeframe varies from one state to another, but it is usually two to three weeks after the state receives the documents of your limited liability company. However, expedited service can be arranged for an additional fee.
Where do I form my LLC?
It is best to create an LLC in your business's state.
Can I form an LLC without a lawyer?
Yes, you can create an LLC on your own. You don't need to hire a lawyer. The best LLC formation services provide guidance and support throughout the entire process.
Are LLCs eligible for 1099?
You don't need a 1099 if your LLC is filed as a corporation. However, if your LLC has independent contractors, you will need 1099 forms.
How do I dissolve my LLC?
These steps can vary from one state to the next, so check your state's LLC dissolution procedures. The process is generally the same. First, you must file the Articles of Dissolution to your Secretary of State.
Then, cancel in any other state where your LLC is active. The final step is to file your tax return and pay the final payroll taxes. Finally, close your EIN. The process involves a lot of paperwork. Most LLC services can assist you in ensuring that your LLC dissolves without any problems.
Is it possible for an S corporation to own an LLC?
Yes. Yes. An S corporation can be the owner or a member of an LLC. However, an LLC cannot own an S-Corp. Only individuals can own an S-Corp. An LLC can still be taxed like an S corporation, provided it meets the eligibility criteria, which includes having a restricted number of shareholders who are U.S. citizens.
Can an LLC become a nonprofit?
It's possible, but not always. Certain requirements must be met and it can be confusing to grasp all the legalities. When considering these questions, consulting a financial and/or legal professional is always a good idea.
Is forming an LLC a good idea?
There are many business models that you should consider when setting up an LLC. How can you determine if an LLC is right for you? Let's look at the different options available to you, and how to set up an LLC to serve your best interests.
S Corporation vs. LLC
An S corp is not a business entity but a federal tax choice. A C corp or LLC can apply for an S-Corp. This federal tax election protects the owners' personal assets and avoids double taxes. Find out more about Scorps vs. LLCs.
Sole Proprietorship vs. LLC
Although it is easy and cost-effective to run a business as a sole proprietor, there is no protection for liability like an LLC. Compare sole proprietorships.
There is a major difference between operating as a sole proprietorship and an LLC. This is because personal assets are kept separate from business. An LLC keeps personal assets separate, while sole proprietors have the same expenses. Your personal assets and property can be taken after a business is sued.
General Partnership vs. LLC
You will be dealing with formalities here. The process of forming an LLC involves many details, including preparing and filing paperwork with the Secretary. It is not necessary to enter into a formal agreement when forming a partnership.
For a complete comparison, visit LLC Vs. Partnership
Limited Liability Partnership (LLP vs. LLC
An LLP is similar to an LLC in that it offers limited liability. However, an LLP gives it more. An LLC protects all members from personal liability for business debts and lawsuits. An LLP, on the other hand, provides only liability protection for each partner's direct investment. Compare LLC vs. LLP in more detail.
C Corp vs. LLC
A C corporation, like an LLC, has liability protection but does not protect its owners against double taxation. C corporation owners are subject to both corporate income tax and personal income tax. Find out more about LLCs and C corps.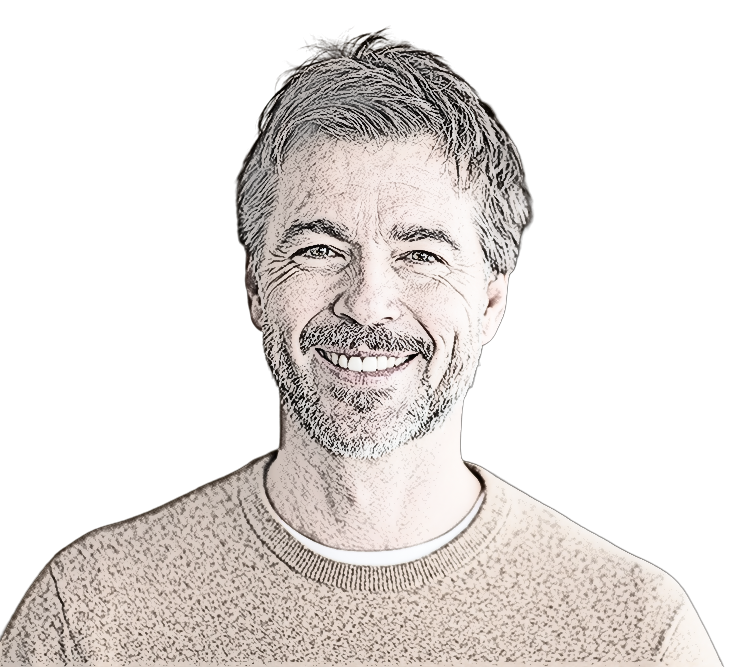 Brian Wilson is the content manager and founder of LLC Radar.
Brian grew up in North Texas, just outside of Dallas, and has a bachelor's degree in business journalism from Southern Methodist University. Since graduating from SMU, Brian has gained over 10 years of experience in business writing for several online publications.
Brian resides in Plano, Texas and he can be reached by email:   info@llcradar.com
Phone: 972-776-4050