45 Great Startup Ideas for Small Business Entrepreneurs (December 2023)
Entrepreneurs may find it difficult to come up with great startup ideas, especially when everyone else seems to have the same idea. It's possible to improve on existing products and put a new spin on an idea.
Self-employment is worth the effort to launch a startup. Starting a business gives you more freedom and can lead to higher earnings potential.
How to choose the right startup idea
Before you jump into your startup idea, do your research. Before you start a business, ensure there is a demand for it. Also, be sure to research the market where you plan to open it. There isn't enough demand for the services or products they offer. More than 35% fail.
You must also create a business plan. This plan should contain your company's objectives, sales plan, market analysis, and financial projections. Good business plans can keep your business on the right track. Lenders will want to see your business plan when considering you for a start-up loan. Also, consider your skills and how they relate to any startup ideas.
Some tips,
An online business model is a common way to start a small business.
Develop a detailed business plan for a business idea you are passionate about.
Before starting a business, ensure there is demand for the product/service you are offering.
This article was written for anyone who is looking for inspiration to launch a business.

Inspiration is key to becoming an entrepreneur. An idea that can grow over time is the key to success.
45 Startup Ideas
Even the most unlikely startup ideas can be a success. This list will inspire you immediately and help you get creative.
1. Make educational content and activities
Parents are always on the lookout for ways to keep their children engaged and entertained. Startup ideas include printable activity guides, lesson plans for homeschools, and virtual nature walks.
2. Provide virtual team building
Companies require new methods to increase morale and foster camaraderie between remote and mixed teams. The virtual team-builder is here. Virtual companies can be created by anyone: mixologists, cheesemongers, chefs, magicians, artists or historians, as well as master gardeners.
3. Start a business in meal prep
Online food delivery services will be used by more than 217 million Americans by 2026. You can tap into this market to start a meal prep service that caters to special diets such as keto, vegan, and Whole30.
4. Make a solution for food waste
A startup that focuses on food waste reduction could be able to not only get you serious funding but also help improve the food system and save money for restaurants and grocery stores.
5. Profit from plant-based foods
The U.S. market for plant-based foods is growing rapidly, with sales increasing by a third in recent years and reaching $7.4 billion in 2021. For aspiring entrepreneurs, creating a vegan grocery or making vegetarian versions of traditional food could be the key to their success.
6. Drop-shipping is a great way to start a business
Drop-shipping, an e-commerce model that allows you to sell inventory as-is, is particularly attractive. If you conduct thorough research on the competition, selling higher-end products at low shipping costs can be a quick way to make a profit.
Visit our list of 21 Home-based Businesses to Start
7. Subscription Boxes
The global subscription box industry is worth $22.7 billion and continues to grow. Select a niche and curate a selection of specialized products to provide unique experiences for consumers. Some subscription boxes are focused on makeup, while others emphasize sustainability. You can choose the right starting point and go with it.
8. Make an app that is airport-centric
A startup idea that allows travelers to navigate unfamiliar airports using one app is still unexplored is creating an all-in-one app. There are many travel apps, but an app that displays amenities, TSA wait times, ground transportation options, and airport maps could prove to be very useful for passengers.
9. Be a destination wedding planner
Coronavirus was a pandemic that added stress to destination weddings. This created a demand for wedding planners who are able to manage travel and logistics, including testing and guidelines. This could be the right startup idea for those who love to explore, thrive under pressure, and are willing to work long hours.
10. Local guides are available
Even if your local knowledge is not extensive, local guides can help you get to know your local area and allow tourists to enjoy the off-the-beaten-path experiences. Create themed guides that highlight local attractions, and work with local businesses to advertise.
11. Start a local grocery delivery company
You only need a vehicle and your cell phone to start a grocery delivery business. This community-friendly service can help seniors and others who are too busy shopping. To get this service started, you can approach local grocery stores to ask if they are willing to partner with your organization.
Need to Form an LLC? Visit our Top 9 Best LLC Services
12. Start a virtual event-planning company
The future of virtual event planning is bright. Virtual gatherings can be done online or in a hybrid format. For many years, a skilled planner will be in demand.
13. Sell zero-waste products
It's not just trendy to start a zero-waste business. This can also be a conscious, ethical decision. Selling sustainable products such as reusable bags, bamboo toothbrushes, or products with zero-waste packaging could appeal to a growing number of sustainability-focused consumers.
14. Pet products
To take advantage of the fact that 70% of American households (roughly 90.5 million) own at least one pet companion, you can create innovative pet products. You can make toys, accessories, or clothing for your furry friends.
15. Make custom clothing
Your winning startup idea could be selling custom clothing or offering tailoring services. Custom clothing is growing in popularity, and there's potential for long-term growth.
16. Online selling vintage clothing
Second-hand clothing has grown to be a $36Billion industry in the U.S., with projections of doubling in the next five year. You might consider selling vintage, thrift clothing or upcycled clothing via social media, an online platform, or app like ThredUp and Poshmark.
17. Begin niche blogging
Engaging content can be created around a niche, such as e-sports and urban farming. Once you have built an audience, you can make money with affiliate links, product sales, and advertising.
18. You can become an e-book author
You might consider self-publishing your book and selling it on virtual platforms.
19. Ghostwriting is a great way to get started
Write content for busy professionals who don't have the time nor the skills to write. Ghostwriting can be a great way for you to make money, even if you aren't comfortable with not having your name attached to your writing.
20. Be a resume writer
A resume is essential for everyone. However, not everyone can write one. A resume-writing service is a great way to get started in a startup if you have writing experience.
21. Coworking spaces are available
Create a coworking space for entrepreneurs that addresses the needs of entrepreneurs to capitalize on remote work's rising popularity. Choose a convenient location and make it attractive with desirable amenities.
22. You can become an online coach
This startup idea is for you if you are passionate about helping people achieve their goals. You could offer coaching in the areas of business, life, and wellness.
23. Flip failing websites
You can buy a website that is already in use, improve it, and then sell it to make a profit. This can be a lucrative venture if you have the right market knowledge and web development skills.
24. Be a web developer
You will always need custom websites. You can launch a successful website development business if you are proficient in WordPress and can learn a few programming languages.
25. Start a podcast
Podcast production and hosting are great options for those who are passionate about a topic. Although it takes time to build an audience, podcasters can make money through sponsorships, donations, and affiliate marketing once they have established their network.
26. Social media influencer
A solid source of income via influencer marketing can be found once you have identified a niche and built a personal brand.
27. Create online courses
If you make it easy to learn, even obscure hobbies can be a source of lucrative business ideas. You can create an online course if you are interested in teaching others, but not in coaching. This could provide reliable passive income.
28. Be a marketing consultant
By offering SEO, social media, or copywriting services, you can help small businesses reach their target audience if you have digital marketing skills.
29. Create an app
An app can be your golden opportunity if you have a great idea and the technical skills to make it happen. You don't need to be a programmer to create an app. Once it launches, passive income can be earned.
30. Smart appliances are a must
Smart accessories and appliances for your home are becoming a part of everyday life. Take a look at your daily tasks at work and at home to get some inspiration.
31. Virtual reality experiences available
VR is the future, and it is here now. To tap into the $44.7 billion global market for virtual reality, create accessories or experiences in VR.
32. Make a niche dating site
Online dating is becoming less stigmatized over the last decade. So, take this opportunity to help other people find love. There is a demand for niche dating options, with many dating sites catering to everyone, from farmers to sea captains.
33. Create a chatbot
To improve business communication, create a chatbot that uses artificial intelligence. Chatbots are becoming more popular in recent times, and you don't need to know how code is written.
34. Offer matchmaking skills
It's like creating a dating website, but with a personal touch. You might be able to matchmake if you are a good judge of personalities and people. This can be done online, or in person.
35. Virtual assistant
Working as an assistant online or starting a virtual company can be very rewarding. A startup that focuses on helping people with administrative tasks can make a lot of money.
36. Reinvent exercising
People get bored doing the same exercise every day to keep their bodies healthy. Many people have changed the face of the exercise industry, creating businesses such as CrossFit or Peloton. If you have an idea or a method that appeals to exercise enthusiasts, you can also do this.
37. Make eco-friendly and health-friendly beauty products
People are becoming more conscious of their choices' effects on their health and the environment. They're now looking for eco-friendly beauty and health products. A great idea for a startup is to create safe and environmentally-friendly products.
38. Open a food truck/restaurant pop-up
Entrepreneurs with a flair for cooking will love the idea of opening a food truck or pop-up restaurant. These options are much easier than opening a restaurant. You can also start with a smaller staff. For example, you can start a food truck selling only french fries and a sandwich shop in your local coffee shop.
39. Start a business
Marie Kondo's "Tidying Up" and Marie Kondo's "The Home Edit" brought professional organizing to millions of people. You could open a business if you can organize chaotic spaces and make it work for others. Customers could choose to organize their kitchens, closets, bookshelves, and other spaces at your new business.
40. Do interior design for young professionals
Do you have a flair for decorating? You can start an interior design company, providing your services for an hourly fee to young professionals who are looking for inspiration. You can simply ask them to upload images of their space and send backlinks with furniture that fits their budget, and images of the finished room.
41. Ecommerce
Ecommerce startups need to have a passion for marketing and stellar virtual sales techniques. First, identify a market that is not oversaturated or overlooks a particular demographic. You can also advertise your product using the same strategies if you already have one.
42. Writing an ebook
Ebooks are a cost-effective business idea. They don't need to be printed and you can easily publish them yourself, selling directly to your customers. An ebook is an excellent alternative to print books, especially with more people working from home. Ebooks can be easily purchased on Amazon or through your own website.
43. Green Beauty Products
As we learn more about the dangers of certain ingredients in traditional beauty products, green or "clean" products are becoming more popular in the US. A green beauty product startup offers a better alternative to traditional beauty products. The key is to make a product that's as effective as traditional products but without harmful ingredients.
44. AI Startup
Artificial intelligence (AI), which has become increasingly intertwined in our daily reality, can be a key part of your company's growth. Your idea must be original and innovative, as many startups are creating AI technology to address this growing demand. You can start an AI company by identifying the problems companies and individuals are facing.
45. Affiliate Marketing

Affiliate marketers get commissions on sales that they generate for their partner brands. It's an innovative concept that is still very popular. However, the entry barriers are low. Choosing products you are familiar with and have a connection with is important. You will need some audience to be successful in this field. This could mean that you are an influencer, have a blog, or have a business with a lot of customers.
How to choose the right startup idea
Before you jump into your startup idea, do your research. Before you start a business, ensure there is a demand for it. Also, be sure to research the market where you plan to open it. There isn't enough demand for the services or products they offer. More than 35% fail.
You must also create a business plan. This plan should contain your company's objectives, sales plan, market analysis, and financial projections. Good business plans can keep your business on the right track. Lenders will want to see your business plan when considering you for a start-up loan. Also, consider your skills and how they relate to any startup ideas.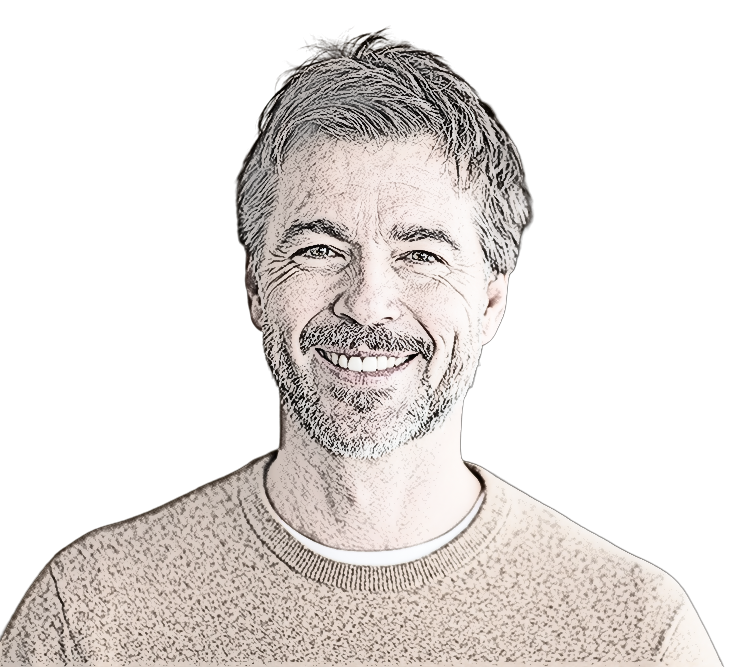 Brian Wilson is the content manager and founder of LLC Radar.
Brian grew up in North Texas, just outside of Dallas, and has a bachelor's degree in business journalism from Southern Methodist University. Since graduating from SMU, Brian has gained over 10 years of experience in business writing for several online publications.
Brian resides in Plano, Texas and he can be reached by email:   info@llcradar.com
Phone: 972-776-4050