Home-Based Business Ideas: 21 Home Businesses To Start (November 2023)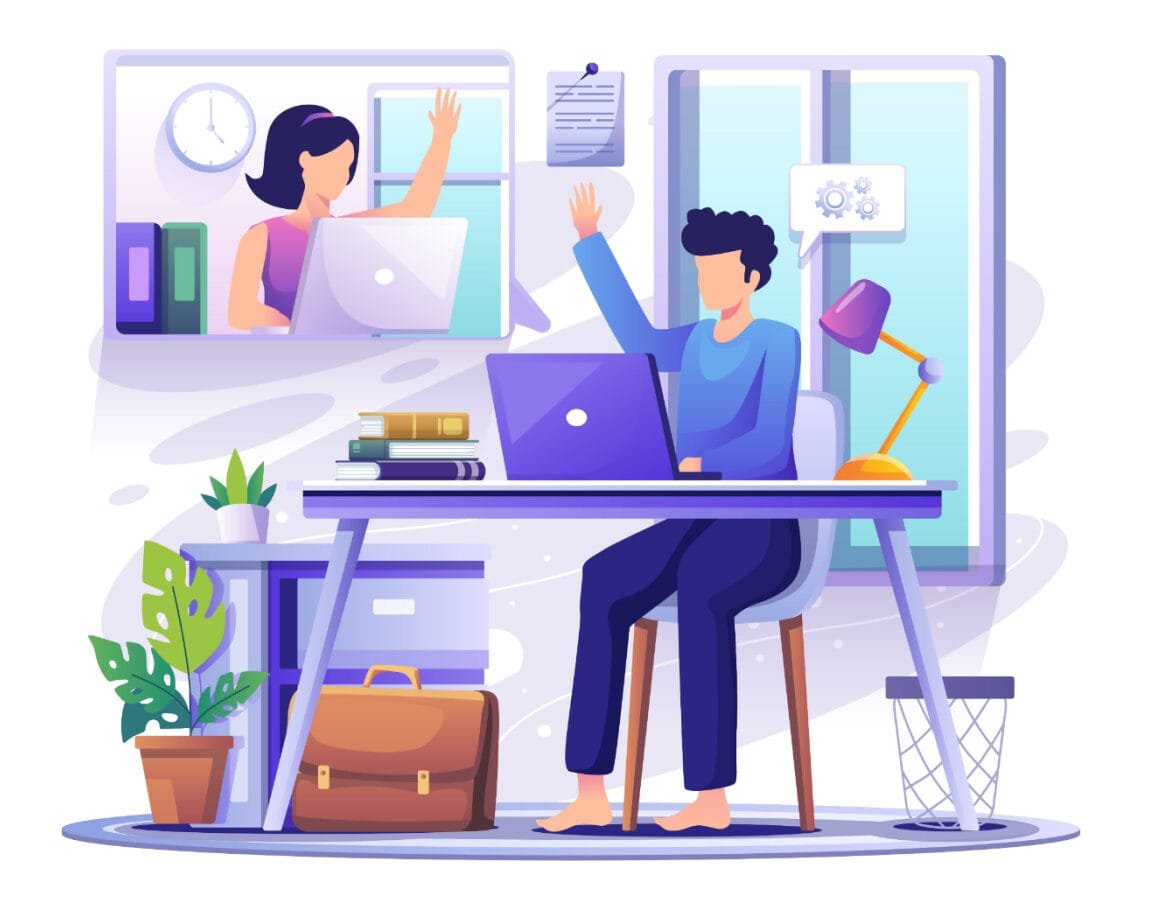 Want to start a home-based business and work from home?
We have a list of 21 business ideas to consider.
Home Staging Business
My sister-in-law was successful in her home staging business. What exactly is this? You basically work with a homeowner to make their house more attractive to potential buyers.
This business is quite lucrative, you might be surprised. Home staging fees for high-end residences can reach tens or thousands of dollars.
Meredith Baer, a prominent home-stager, is one of the most well-known. She started her business after she sold her house following a divorce. After selling her house, Meredith Baer began to specialize in home staging luxury homes in Los Angeles. She grew her company to a $100 million business annually over the years.
You may put up furniture and art to make your house more appealing. These items are usually available from a furniture rental company.
As your business grows, you might decide to buy and rent out the most commonly used items. Other ancillary services, such as cleaning up after your plants or simple repairs, might be offered or arranged by you.
Referrals can be obtained from real estate agents to help you get started. You can also build an online presence. Take plenty of photos of your work. Take photos of the rooms you've built in your home or for friends when you're just starting.
Need to form an LLC? Not sure where to start?
Visit our list of the top LLC formation services
Yoga Studio/Yoga Online
You can convert one of your rooms into a yoga studio, and then you can offer classes. In exchange for a reduced price, I've seen yoga entrepreneurs rent space in their homes or use a room in someone else's home. You can also teach online. There are many options to start this business even if you have very little capital.
Another great steady income is repeated customer business. Getting yoga class participants to your studio is worth investing time and effort in. They are more likely to stick with you for the long term, so it is worth spending time and effort to draw them in. Positive word of mouth is a great way to promote your business. You can also use social media to further increase its popularity.
Start by creating a website that is compelling and then start to build an email list. To get clients interested in your classes, I recommend that you contact them via email or phone. A free first class might be an option.
Consulting/Coaching Business
Both coaching and consulting are great business models. Coaching is a better choice if you don't have the time or desire to travel. One of my friends receives coaching virtually via Zoom every other week from his business coach.
One friend has two business coaches. The one he uses helps him to plan and direct his business. The other assists him in his sales skills. Both of my friends are exceptionally bright and skilled entrepreneurs. It's not surprising, because bright entrepreneurs know that learning is the best way to succeed.
A number of my friends offer consulting services. They do a great job. One friend offers organizational consulting services to small and medium-sized businesses. He charges as high as $1,000 per hour and prefers to work 15-20 hours per month. This allows him to save time for charity work and his outdoor pursuits.
You can be a consultant if you have any business skills. There are many specialties available to you, including executive coaching, business strategy and digital marketing, sales, international business, accounting, logistics, and business strategy.
How can you make your talents into a consulting company? People have traditionally only entered consulting after years of industry experience. Digital marketing is a great way to jumpstart your consulting company.
A great LinkedIn profile is essential, as well as a stunning website. Optimize it for Google searches. My consultant friends send short newsletters and informative email. I recommend getting exposure on industry websites. You can then reach out to them via email, LinkedIn and phone.
Professional Photography
Popular belief is that anyone can become a photographer with a smartphone. Professional photography can be very competitive and difficult. It doesn't necessarily mean that it is not worthwhile for someone who has a passion.
Photography can be taken in many different forms. You'll most likely choose to set up a studio at home or take photos for stock purposes. True photojournalism takes years of experience, and almost never requires working from home.
Remember that stock photo websites work on a revenue-sharing basis, so selling photos to one is not uncommon.
The general interest and portrait options are not for beginners. Photographing businesses can be complicated. You need to have a lot of equipment and a lot of relationships to get a steady income.
If you are a hobbyist, it is possible to start a business in photography as a side hustle. This could help you make extra money or even change your career.
Home Daycare Business
Start your daycare business with one child and work for only a few hours per week. You can either grow your daycare business to a large enterprise or just one child. Bright Horizons, a local business that has over 1,000 locations, is an example of this.
Daycare is a huge industry. Daycare is a huge industry in the United States. There are more than 77,000 locations, generating revenue of over 40 Billion dollars annually. Even if you have huge growth plans, it is perfectly acceptable to start daycare at home.
Another solid, repeat customer and steady income business. You can also save money on daycare if you have your own children.
You will need to first check the regulations in your area and then get licensed. For liability insurance and worker's compensation, you will need to insure your employees. Even for a small operation, you should have policies in place for things like sick children or late pick-ups. It is important to keep current on CPR, first aid, and other emergency procedures.
Although it may seem daunting to have to acquire all the necessary items to start a business, it is possible. Every day, daycare businesses are being started by many other entrepreneurs.
Airbnb Hosting Company
Airbnb is the human equivalent to a doggie bed and breakfast. It's a home-sharing website that has ruined the hotel industry. You can rent out your entire home or part of it to guests. This is the ultimate home-based business.
Airbnb success is about creating an experience and not just selling a room. Your property must look amazing online. Use high-quality photos to make your listing stand out. Airbnb is a great place to start if you combine this with affordable pricing and friendly customer support.
Rent directly from Airbnb to make even more money.
Window Treatment Service
It was unbelievable to me how costly the window treatments my wife wanted for our first home were! As time passed, I began to see the value of window treatments in a home. They can also save you a lot on your utility bills.
This is one of those businesses that combines both sales and service, in this instance installation. People love to see the colors and textures in their homes. This business allows you to interact with customers via your website, phone or email. You can then continue your sales process by setting up an appointment at the home of the client.
This is where digital marketing comes in. You need a website that showcases your products. You can also use social media like Instagram to showcase your window treatments.
Podcasting Business
Podcasting is a lucrative business for some people. Joe Rogan is one example. His podcast, The Joe Rogan Experience, was licensed to Spotify in a multi-year deal for a cool 100 million dollars.
It's interesting that Joe doesn't only focus on one topic, but covers many topics, including neuroscience, comedy and culture, wealth, or any other topic that interests him.
Let me be clear. It is possible to make a lot of money podcasting but it is not easy. There are many Podcasts available online. If you think that you can start podcasting and sell ads tomorrow, and make enough money to live off, you are probably mistaken. Like a blog, Podcasting can bring in a lot of revenue beyond sponsorship.
Podcasting success is not about racking up large numbers of listeners. Engaging listeners is the key to successful Podcasting. It's more valuable to have a small number of engaged listeners than a large, passive audience. You can specialize in a particular area of expertise or a topic that is important to you.
You must be genuine, vulnerable, deep, and distinctive in order to engage your listeners. It is also a good idea to connect with your listeners via email and social media.
You can download free software online to the podcast. To start your podcast, you can use either your laptop or home computer. A high-quality external microphone is recommended. You will need to promote your Podcast to make it a success.
Catering Service
It might seem that you have to be a chef in order to own a catering company. My friend's son started his own catering company at the age of 12 and ran it successfully until he graduated college.
In his youth, he began by providing simple meals for his friends and family. He grew his menu and customer base over time. What about the take-out? Start small and focus on your best foods. I would choose to focus my business on hot dogs, as that is one of the few things I am skilled at cooking.
A catering business is similar to starting a bakery at home. It presents unique challenges in terms of how you prepare food. It is a good idea to verify the laws in your area regarding commercial cooking. You also want to ensure that you adhere to food safety regulations.
Catering is an affordable way to start a food business. Although it is a lot of work, it can also be very rewarding and satisfying. You could start by cooking in the homes of your customers and then use their recipes.
Word of mouth has been a key factor in the growth of successful catering businesses over the years. Digital marketing can help you accelerate your growth. Although a simple website is sufficient for most businesses, I recommend that you create a website for your business with beautiful images of your favorite food dishes.
A catering company is a major decision. Make sure your website provides all information necessary to make them feel comfortable hiring you. I would post great photos of all the food, gather every testimonial possible and share suggested menus. I would also use social media to increase word-of-mouth by creating an email list and using the social media platform.
Do you love dogs? Do you have the skills to take care of dogs? A doggie bed and breakfast could be the right business idea for you. It's possible to make a great business with just a little planning.
To find out if your area is allowed to have a business, check out the local zoning laws. You can request a variance if they refuse to allow your business. You could also try to operate your business in compliance with the zoning ordinance. You are not the only one doing this, and it is common for people to do so without being noticed.
If you want to attract clients for your doggie bed & breakfast, let veterinarians, pet shops owners, groomers, and other providers of pet services, know that you are in business. You might be able to get multiple clients by partnering with a major local employer, such as a hospital or university. Oregon friend who followed these steps now owns a successful dog-boarding business.
Do not forget to create a website that is well-designed and optimized for local search engines.
It might be a good idea to start out with pet sitting services before you get into the doggie b&b industry. It could be a simpler business: you basically sit on the couch and watch Rover chase his tail.
Personal Training/Sports Coaching
This could be a great opportunity for someone who is passionate about playing or working out. It is important to choose a niche, or a clientele category, and to dress the part.
There have been many success stories in coaching and training sports. A soccer coach I know made $50,000 per year coaching one high school student for a few hours each week. Other coaches have expanded their businesses to include sports schools, camps, and even an indoor soccer league.
The best success stories in this industry come not from the most skilled coaches but from people who are extremely good at marketing. Spend a few minutes to build a website that will help you learn digital marketing.

Car Resale/Boat Resale Business

Unfortunately, used car salespeople have negative stereotypes to face. However, you don't necessarily need to be a tacky blazer to make a living selling cars. For all kinds of trivial problems, people trade away perfectly good cars (or at least good enough).
If you are a car enthusiast and have the ability to make Craigslist ads shine, there are huge opportunities to purchase used cars and then resell them at a significant profit. To get started in the business, you should have around $10,000. This will allow you to buy decent used cars without financing. It is possible to finance your inventory and start this business for very little. New auto dealers finance their inventory so why not?
Being disciplined about buying is key to your success in this industry. You should limit your car purchasing to popular models you can quickly turn around. You should only buy models you are familiar with the current pricing in your area. Buy cars you are able to buy at a substantial discount from the price you think you can sell them for. Avoid cars that will need extensive work.
To attend local car auctions, you will need a permit. This has been a successful business venture for a Georgia friend for over 20 years.
Although I have never traded cars, I did trade boats that I owned from my home one summer. It was a lucrative business and I made a lot of money. The key to success was to concentrate on the most successful, fastest-selling products like brand-name outboard powerboats. I avoided the slower-selling products like sailboats. It was an extremely enjoyable business. I sold a boat even to Norman Mailer, a famous novelist.
Even if you only trade boats or cars part-time, you should have at minimum a website. This will help you attract customers and make your business more credible.

Social Media Management Business

Evan Spiegel, one of my son's fraternity brothers at Stanford University, had an idea that he thought would be a good idea for my sister. He wanted to use digital messages to communicate with her high school students and they would disappear instantly. SnapChat was his name. In 2015, he became the youngest billionaire in history.
Although you won't be creating a new social networking platform, social media management can be fun for those who enjoy social media. It's also a good business because you can have repeat customers, which will give you a steady income stream.
Social media is a huge market for any business selling anything. Many business owners aren't familiar with social media. Many more aren't interested in updating their social media content on a regular basis. They need your support.
How do you get into this field? Practice and learn. Before you offer your services to others, build an audience. Continue to create content and become comfortable. As with any business, you should have a plan. Consider the potential targets markets and competitors, then create a business plan.

Music/Art Lessons

Many school children enroll in a music program, regardless of whether they are learning to sing or play an instrument. Many adults also decide that they want to be more musical.
Teaching music is an extremely lucrative profession, no matter what instrument you are proficient in. It is important to have clear policies regarding pricing and cancellations. If possible, you should make your home the location for lessons rather than having to travel to meet students.
Art lessons are another great home-based teaching job. Art lessons were a popular home teaching job when I was young. A woman lived near me and taught art lessons to children after school. Art lessons are not just for kids, but also for adults.
If you're teaching art lessons at an entry-level level, you don't need to be a skilled artist. For example, almost anyone can teach elementary students.
Teaching younger students or adults at entry level will be easier if you can teach a number of different skills in one course. This is called a "survey course". The course should be planned so that students can take home art projects they are proud of and share with their friends.
Digital marketing is possible with both art and music lessons. You can showcase videos of students performing their instruments on your website or on social media. You can also showcase the artwork of your students in art lessons. Interviews with students can be used for both music and art.
Cleaning Business
The best idea for starting a business is the obvious one. Although cleaning houses can be a tedious job, those who do it well are able to attract new clients quickly.
It is important to practice your cleaning skills before you launch the business.
Cleaning can be very profitable. House cleaners typically charge a flat fee to clean a house. I noticed that house cleaners spend less time on each job once they feel satisfied with their work. This can lead to customers leaving and it will result in fewer referrals. If your customer is satisfied with your work, don't hesitate to increase your prices.
Cleaning offices is another option. One Boston friend started a successful cleaning company that specialized in small businesses. They trusted him to have access to their business at night, and were willing to pay a substantial premium. He made a good living by working only 4 to 5 hours per night.
If you are able to understand the basics of running a business as well as how to attract customers, this can help you make a lot of money.
Online Custom T-Shirt Shop/Designer T Shirts
After college, Jeff Jacober (a friend of mine) started a custom-t-shirt company. He started with nothing and grew to a $20 million yearly sales rate.
He sold the company when he was 40 and purchased an airplane and a yacht for cruising around the Caribbean. He was back in business a year later, but he didn't have the money. But he loved creating new businesses.
You can create custom T-shirts online. You can email your logo or artwork to us and we will print the shirts. Printing T-shirts is easy. In college, I printed T-shirts to support my softball team.
You will need to do digital marketing in order to get customers. This includes creating a website that is optimized for Google local searches. Email outreach would be a good idea to local youth groups, sports teams, and business owners.
This business has the flip side. Instead of selling custom T-shirts, you can sell your own designs. Bert and John Jacobs, who started their T shirt business with $78 and 48 T shirts, were my acquaintances.
Although they tried selling their T-shirts on college campuses, they did not make much progress. They came up with the slogan "Life is Good", and their business exploded. Their sales topped $100 million each year.
Car Detailing Business
My friend is a millionaire and he's crazy about cars. His house had a six-car garage. He loves to wax, wash and take his fancy cars out for a ride on Saturdays. Although I was able to do this once, the speed at which he drove his Ferrari through the backcountry roads made me forget about it.
His older son, who is also a car enthusiast, worked in an auto dealership during high school. He began washing cars and then learned how to detail them. He started his own car detailing company while still in highschool, and he serviced his customers' cars at home on weekends.
This niche is very lucrative. People pamper their pets. Others pamper their cars. High-end cars owners will pay a lot to have their cars detail. They are meticulous. They will want their work done right. You have to work hard to please customers. If they like you, they'll have you detail their car often. They will also recommend you to their friends.
It's okay to start this type of business with no or little experience. You don't want your first customers to know that. When you get started, give them a discount and keep your expectations realistic.
This is a great place to do digital marketing as it allows you to target your most probable customers, the owners of high-end cars. You can also "guerilla market" by placing a brochure or business card on luxury cars you see in parking lots.
Landscaping Business
In many ways, landscaping is a great business. It is possible to start small and expand at your own pace. Recurring customers mean steady income. You can also make more money selling add-on products.
Part-time work could be offered as a lawn mowing service. You will need a lawnmower that you can purchase second-hand. It doesn't take a big truck to transport it. My friend has a landscaper who transports his mower in his sedan's trunk.
You can also add services if you feel ambitious. You can add basic services such as edging, weeding and fertilizer application. Additionally, you could offer tree, bush and flower planting services. You could also offer snowplowing in winter.
A landscaping business can bring in serious cash. My landscaping service cost me nearly $14,000 last year, and that was for one house. This was for basic services like grass cutting, yard cleanup, and snow removal. Other services such as lawn irrigation and fertilizer application were performed by other providers.
Amazon Store
Everybody seems to be opening an Amazon store. They are selling – over 200,000 entrepreneurs make more than $100,000 per year.
Amazon is easy to use. Even a single product can be enough to get you started. You can also set up your own shopfront with your brand. Either you pack and ship your orders yourself, or Amazon can do it for you.
Cost structure can change from time-to-time and will vary depending on the country and product. A "referral fee", which is usually 15% of your selling price plus small fees, will be charged depending on the services you choose.
It is possible to quickly open an Amazon store and start selling products. It is much more difficult to make your Amazon store a profitable, sustainable business.
It is very competitive to sell products online, including Amazon. Don't let your heart be broken by the temptation to just throw together a few products to start a store. Instead, you need to carefully plan your business.
Before you create a store plan, assess your market, potential customers, and competition. Next, consider how you can better serve customers than your competitors. What can you do to be different? What can you do to gain a competitive edge? What are your greatest opportunities? Next, create a business plan.
It is also worth considering building your online presence outside of Amazon. This includes your website, social media, and possibly through online advertising.
Craft Business
This is a popular business for entrepreneurs starting out. It's easy to start and lots of fun. There are many places where you can sell your craft!
Online marketplaces like Etsy are the best place to sell crafts. You can also create your own website. Another great way to sell your products is through art and craft fairs.
Do not overlook selling your craft through existing retailers. Retailers are always on the lookout for interesting and new crafts to sell. Local retailers can be contacted at their business.
A booth can be rented at craft trade shows. Once you have a product line, you can hire independent sales companies that are commission-based to sell your products. They can be found at larger trade shows.
My great aunt Betty ran a successful craft business. She sold products out of her home, which was on a busy street for many years. Later, she sold beautifully decorated wicker pocketbooks through a boutique for ladies in Boston.

Home Bakery

There is nothing better than grandma's homemade chocolate chip cookies baking in the oven. Then, watching the cash flow in as the customers place orders for those delicious treats. Home baking is a great business idea because it requires you to do what you already love, which is baking. Most likely, you already have the tools and knowledge to get started.
Depending on the type of food you make, you might be able sell it at local food shops, restaurants, or online to consumers using delivery services like UPS.
Check the local regulations regarding commercial kitchens. There are many restrictions. You may be unable to open a bakery from your home, so you might consider renting space in a commercial space or sharing space with an existing commercial kitchen.
It is my belief that a food business, or any other business, should have a few unique offerings. It is better to only have a few exceptional food items than a whole line of bland food.
It is possible to start a profitable home bakery without spending a lot. It is important to plan everything out in advance. If your first product doesn't sell, you will have trouble selling your second.
To find potential opportunities, you need to carefully analyze your market, target customers, and competition. You need to create foods that are not only delicious but also distinctive in packaging.
My smart friend had a great product, but it didn't sell well at retail. It would have been great if she launched her product slower and more carefully and had priced it and packaged it better. It's one thing having a great product, but it's quite another to make it a business. Take your time, and be patient.
Take a look at my course Start-a-Business 101. The section called "Customers and Competitors" is important. Also, I highly recommend that you create a well-thought-out business plan. You can find my course How to Create A Business Plan that includes a template and samples of plans to assist you.

Create a Blog

Ariana Huffington and Ken Lerer started a blog after a failed attempt to win the governorship of California. Their blog was a collection of news stories and political commentary. The blog, which was named The Huffington Post became a huge success. They sold it eight years later for $315 million.
Your blog can be started by you. You can start small and build it as you wish. The most successful bloggers specialize in a single topic. Food, fashion, music, sport, hobbies, and travel are all popular topics for blogs. Your audience will appreciate your authenticity and your personality.
My experience with blogs shows that you need to put some effort into marketing to grow your audience. To ensure that your blog posts appear at the top of Google searches results, you need to be familiar with SEO (search engine optimization).
To stay connected to your audience, you might also consider email and social media. Use your creativity. My daughter created a Facebook post that featured a video showing soldiers returning from war and surprising their children. It was viewed more than 100 million times.
Signing up for an advertising network like Facebook, Google, or Outbrain is the best way to monetize your blog. They will sell and manage your advertising. To make money with advertising, you will need to have a large readership.
Affiliate marketing is another option. Affiliate marketing involves linking to other businesses on your blog that will pay you a commission for their products and services. Affiliate marketers can be contacted directly or via services like ShareASale and ClickBank.
Another option is to make your own products and services. A blog can be used to sell anything, including ebooks and coaching services.
Although it is possible to build a blog business, you will need to treat it as a business and not just a hobby. Ariana Huffington was a friend of mine years ago. She was full of energy and worked hard to build her blog.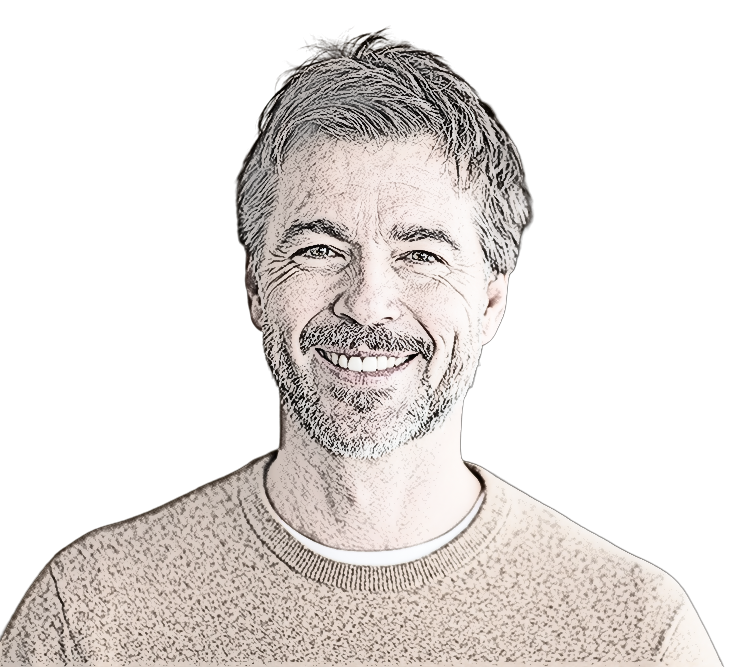 Brian Wilson is the content manager and founder of LLC Radar.
Brian grew up in North Texas, just outside of Dallas, and has a bachelor's degree in business journalism from Southern Methodist University. Since graduating from SMU, Brian has gained over 10 years of experience in business writing for several online publications.
Brian resides in Plano, Texas and he can be reached by email:   info@llcradar.com
Phone: 972-776-4050