Best Businesses to Start with 10K (November 2023)
Perhaps you have been working hard at your 9-to-5 job and now have some savings. Perhaps you have an inheritance. Maybe you won the lottery. You have $10,000 in your pocket. What can you do with that $10,000?
What about starting your own business? Most entrepreneurs start their businesses with very little capital. If you have money to invest, you are ahead of the curve. You don't have to choose the cheapest business idea. Instead, invest a little more upfront.
This amount of money might seem small to you, but there are many great business ideas that you can pursue for $10,000.
You can start some of these businesses from your own home. Some of these business ideas you can do part-time. Some of these businesses require little expertise and are simple.
Let's talk about how we can help you become a successful entrepreneur by putting your investment to good use.
Here are some top ideas for starting with $10,000.
Personal Shopper
This is the perfect business idea if you love shopping. You can make a lot of money while having fun and making a great profit by running a personal shopping service that assists people who are too busy or don't want to shop. Many people are busy and wealthy and love the idea that personal shoppers can be hired to help them select gifts for special occasions such as birthdays, weddings, and holidays.
They don't just want new products. Interior designers and collectors also hire personal shoppers to browse flea markets, antique dealers, garage sales, and consignment shops for collectibles and books.
Personal shoppers are employed by corporations to buy gifts for prospects, customers, investors, partners, employees, and executives. They also purchase products to give away at special events, ceremonies, seminars, and other occasions.
Personal shoppers are hired to help seniors and others who might have difficulty getting around to buy groceries, clothing, and other personal and home goods. It is easy to start your own business. You can make the personal-shopper idea a reality if you are passionate about shopping, creative, and open to networking with corporate executives, business owners, and other people from all walks.
Personal chef
You can use your cooking skills and passion for food as personal chefs on the road. You can prepare gourmet dishes for house parties, corporate luncheons, or special occasions such as birthdays and anniversaries.
Personal chefs are rapidly becoming popular for those who don't have the funds to host large-scale catering events or those hosting smaller gatherings that do not require full-service catering. This startup idea has many advantages over a full-service catering company: lower overhead and initial investment, flexible working hours, easy management from home.
This idea could appeal to those looking to slow down but still want to make a great income doing something they love.
To promote your personal chef service, join local business associations and social clubs to spread the word about it and your menu. If the food and service are excellent, word-of-mouth advertising can support the service and increase repeat business.
Building relationships with event planners and coordinators is also a great marketing strategy. Rates will vary depending on the food available and the type of menu requested. The average hourly earnings range from $35 to $50.
Music Lessons
You don't have to be a singer, guitarist, pianist, drummer or instrument player to teach others. You can make a lot of money teaching others how to play your chosen instrument. You can teach classes one-on-one or in groups, at your house, the student's place, a rented commercial space, a community center, community programmers, continuing education, or an established music shop.
Expanding the business by hiring experienced musicians to help students is easy.
The fees are split — you find students, and your instructors teach them. Everyone wins. The lesson rates vary depending on the class size, instrument skill, and instrument. One-on-one lessons run between $10 and $20 an hour, while group lessons run $40 and up. You can also subcontract your musical teaching skills to existing music schools and make between $15-25 per hour.
Export/import business
You've probably seen something you loved while on vacation abroad and thought that maybe others would want it? You can bring it back and make it available for sale through an import/export company. You can also take something you like here and send it overseas for "export".
Setting up an import/export company in the Internet age is easy. You can choose what product you want to export or import, or at most one product category. Then stick with it. Start a blog and website about the product that you want to sell. Find out everything you can about the product.
This is where things get a bit more complicated. It's important to decide where your product will be sold, regardless of whether it's an import to sell here or an export to sell elsewhere. You will need to find a supplier if you are importing the product.
Once you have found a supplier, you will need a company that can ship the product back and forth. Also, a company must be able to clear customs. Once you know your costs, you can decide the price of what you are selling.
First, I recommend you wholesale your product to retailers offline or online and then focus your business on importing and purchasing. You might also consider selling your product online. I would design a beautiful website with lots of search engine optimization in both cases.
It is a time-consuming business idea. It can lead to not only profits but excitement and the opportunity to meet fascinating people from all over the globe. My friend started a business importing goods from Latin America while still in college. The business grew to the point that he used every bit of cargo space on several airline flights.
Online Store
To open a store, you don't need to rent a costly storefront or buy expensive furniture. Online storefronts can be opened from anywhere you are, and managed remotely from your home. There are hundreds of thousands of entrepreneurs who have opened their own stores.
Your products can be sold from your own website. You could also set it up on third-party websites like Amazon, eBay, or Shopify. You could also contract out the entire inventory, packing, and shipping.
It is quite simple to sell your products on these online marketplaces. Making money is the harder part. This is how you turn a hobby selling a few products into a long-term business.
Setting up an online shop by selling a few products on these marketplaces is tempting. However, this is not the best way to go. You should learn how to create a profitable business. Next, create a unique and powerful business plan.
Consider who your target audience is, what you want your store known for, the products you will feature and how you plan to set your pricing. Your digital marketing will be important. How are you going drive traffic to your store? And how are your customers going to interact with you? Also, you'll need to prepare your financial projections.
Framing Business
This is a great business you can run online or in a physical store. You frame the photos or artwork that customers send you by mail or bringing it in. Even if you have no previous experience, starting a business is easy. It's important to make customers happy and keep them coming back.
Framing services are something I have used from time to time. You can make a lot of money with the framing prices. There are many storefront framing shops. You could also consider this route. If you decide to do this, I suggest that you don't go for a prime spot. Most people don't make impulse purchases when they frame their items.
Even if your storefront opens, you should still have an online presence from the start. A great website is essential. You will also want to optimize your site to appear prominently in local search engines results.
Your framing business could be done entirely online. This will help you save on overhead costs. You could potentially service anyone in the world. However, you will be competing with all other online framing services. Shipping costs will be added for you and your customer.
Senior Care Businesses
The population is aging. Many seniors prefer to remain in their homes, as senior care homes can be expensive and sometimes prohibitively costly. You can make a profitable business by taking care of seniors in their own homes with a small investment of money and time.
This will not be a medical senior care business. Instead of treating patients for their medical conditions, it will focus on caring for seniors and feeding them. As the baby boomer generation ages and people live longer, this field will continue to grow.
To start a senior care company, you must have more than a caring attitude. Even though your overhead costs will be minimal, you will need a vehicle, basic toiletries, and first-aid supplies. You will also need a license to operate in most states. This will likely require some training. You will also need to apply for Medicare and Medicaid payments. You will also need to be able to accept payments from Medicare and Medicaid.
Insurance is another important consideration that will likely take up a lot of your budget. Once you have the skills, you can begin networking at senior centers, veterans clubs, and other places older people gather. Once you have your first few clients, word will spread quickly among older people so you should be able grow your client list quickly.
Hauling Service
Everyone has junk. A truck can be used to remove junk from people moving in and out of their homes and people who are cleaning their houses. Trees can fall in heavily wooded areas. Homeowners must either take them down or have them removed. Once they are on the ground, there is no way to remove them. That problem could be solved.
You will need a truck that can haul large items. A used truck will be fine, but a big enough truck is necessary to start this business. You'll also need somewhere to store all your cargo. This means establishing relationships with people who own scrap yards, recycling centers, dumps, and junkyards. Once you have researched with them, they will likely recommend your services to potential clients. Make sure you check that your state does not require special drivers licenses for the type and amount of hauling you will be doing. If it is, get the license.
Customers can be targeted at both businesses and homes. While you won't be able to replace the local garbage hauler, most towns won't accept certain items, especially larger ones. This is where you can step in. You can fill that gap by going to areas of light industry. Companies will be looking for ways to dispose of bulky waste. Don't be afraid to send direct mail when people begin to think about spring cleaning.
You can advertise in your local newspaper and also post your service on Craigslist or in other local online resources. If you are punctual and remove all the items that your customers require, word of your service will quickly spread.
Home Staging Business
Selling a house is difficult if you have watched TV in the past 15 years. When potential buyers visit a house, they expect a nice presentation. You can start your own business selling houses if you have design skills.
A variety of skills are required, including interior design, landscaping and cleaning, as well as a little bit of DIY home improvement. You will need to make the house inviting and attractive for buyers. This can involve some intrusion into the personal lives of the homeowners so you'll also need people skills. You might need to purchase some basic tools and equipment for your lawn.
Collaborate with realtors to obtain customer referrals. Make sure to take lots of photos of your work. Your most successful projects should be displayed on a website. Keep in touch with clients after the sale. They may sell again.
An Apartment Preparation Service is another related business that you might be interested in. This business involves light maintenance and cleaning of rental apartments.
Window Treatment Businesses
Another great business idea is this. Window treatment businesses combine service and sales, making them very profitable. This is a very personal business that can be differentiated.
You can also run it from your storefront. You could also promote your business online, and connect with customers by visiting their homes.
People love to see the various colors and textures of window treatment. They also like to see the effect a sample of window treatment will have on their home. Perhaps they pick up a sample from your storefront. Perhaps you send them a sample. Perhaps you send a sample to them.
Window treatments can be expensive. They can also greatly increase the appeal of any room in a home. They also provide insulation, which can help you save money on your utilities.
No matter if you have a physical storefront, you will need a website to promote your business. Beautiful photos of window treatments, including those you have installed, are essential. You'll also want to showcase all of the brands, colors and textures you offer. Customers will also be able to give testimonials.
Affiliate marketing online
Affiliate marketing allows you to promote products and services with minimal hassle. You don't actually make the sale, or even process the payment. The referral fee is all you get. It's that simple! You can also run your business right from your home.
Affiliate marketing requires a website with high traffic. You then promote and provide links to other websites where another company sells products or services. The company will pay you a fee for each completed transaction you refer to their site. You may be paid a flat fee, or a percentage of the sale price.
Companies that offer referrals can be contacted directly. Amazon is the most well-known affiliate marketer. Commissions are paid on the low end. Although their payouts can vary, they are generally in the 4% to 5% range.
You can also approach services like ShareASale or ClickBank, which aggregate thousands of products and services offered by affiliate marketers. Although commissions for the products they offer can vary, they can reach as high as 70%.
Affiliate marketing has been a success for some entrepreneurs. However, it's not as simple as it seems. There are two main problems. To make money, you need to have lots of visitors to your blog or website. Only a small number of people will buy products or services. You also need an audience that is interested in the product or service you are promoting.
Affiliate marketing is a very successful business. Your website editorial and/or blog posts should be strong platforms to build traffic and interest in products and services for which you can provide affiliate marketing links. It can be difficult to get into affiliate marketing and gain momentum. It can be a lucrative business once it is established.
Food business from home
Are you able to cook for an army? If you can start your own home-based food company, this could be your chance. This business is different from a restaurant, or even a food truck. You can make everything at home, then have it delivered to clients, or even have them pick it up.
It's possible to make something unique that is difficult to find in your area, such as lobster rolls in Oklahoma or homemade tamales in Massachusetts. It is possible to make major investments in your kitchen. Depending on the type of food you make and the number of people you plan to serve, you might need a new oven, refrigerator, or both. You may be able to finance equipment from the seller. Make sure you are safe and hire a licensed electrician to upgrade your wiring so it can keep up with your requirements. To deliver your orders, you will also need a vehicle.
You should ensure that you adhere to local laws regarding food licenses. This can be a bit tricky in certain places. Now you can start cooking! Give away free samples of your food at local schools, clubs, and houses of worship. Connect with local function halls to find out if there are any catering opportunities. Consider selling your goods at fairs and sporting events.
This business is based on word of mouth. Although you can advertise your business in the local area, your product will be your most effective advertisement. Once the word spreads, you will start to see some solid profits.
Promotional Material
Do you know the coffee mugs and t-shirts companies give out at events daily? These items must be made and sold by someone. There is a huge opportunity for any startup or small business to sell promotional materials.
It is necessary to find someone to make the products you will sell. These items will be made to order based on customer orders. You'll need to find a supplier with flexibility. You have many options for promotional items. Make sure you do your research. Many of these suppliers are located outside the US. Although their products may be more affordable than those from domestic suppliers, you should consider the time difference and cultural differences that you might encounter when choosing an overseas partner.
Once you have a supplier, you can begin prospecting for customers. You should have a website that accurately portrays what you offer. If you need to, make some copies for potential clients or fictional ones. Next, get out there and network.
Consider who you will need the promotional material for and who would buy it from you. You can find great opportunities in local startups, churches, hospitals, doctors' offices, banks, and houses of worship. Local municipal services like the fire and police departments might be a good option. Look into the local chambers of commerce and connect with people whenever you can.
A word of warning: When you start your business, make sure you get paid upfront. Many small businesses order promotional items too quickly and fail to pay. You won't be the first vendor to pay if they are behind on their bills.
Security Business
Many security guards are regarded as incompetent and brutish. This is a shame. You think you could do better? Most likely, you can. You can start your own security company with the right licensing and training.
It's important to do a lot of work up front. For licensing and other requirements, you will need to verify the regulations of your local, state, and federal governments. Before you can open your business, you will need a US Department of Consumer Affairs private patrol license. This license requires at least 12 months of experience as guard. Register with your local police department.
Because you will be doing physical labor, you need to be fit. Getting a two-year criminal justice degree from an online or community college is a good idea. Insurance is another important factor. A liability policy is a must. You will be held responsible for the activities of any guards you hire.
You can then find clients in local shops, services, and schools. It will be necessary to prove your trustworthiness. Once you do, you can market yourself based on your reputation. It is a business that will be in high demand for a long time so it could be worth the substantial upfront investment of money and time.
Carpet Installation
Although hardwood floors may not be fashionable, many places still require carpeting. For example, offices almost always have carpeted floors. Carpet installation is required wherever commercial real estate is located.
If you are interested in starting your own business, you have probably done installation in this field before. Your work can be your brochure. Create a website with photos of your floors. Consider what tools you will need to install the floors, a truck to transport your materials from one job to another, and funds to market and advertise.
If you aren't yet a part of the carpet installation industry, there are many ways to get started. Talk to the managers at flooring shops to find customers. You might be able to contract the installation of others, or they might do it themselves.
There are many trade magazines and professional associations for flooring installers. These magazines offer tips and insight into the industry. You can also get an idea of what your competitors are doing. To get your message out, advertise on Craigslist and in your local newspaper. Don't be afraid to ask for references from clients once you have secured a few clients.
Pet grooming
Many people love their pets but regret not being able to spend the time necessary to care for them. A pet grooming service can help them soothe guilt and keep their furry friends happy and healthy.
It doesn't take a degree or license to groom pets, making it an easy business idea. Although you can set up a salon in your own home or office, the real challenge is to make it mobile. The advent of mobile pet groomers has made it easy to do business. To get from client to customer, you will need a vehicle. However, it doesn't necessarily have to be big as pets won't be transported in it.
You must love pets and have patience. You can learn a lot about grooming pets from the National Dog Groomers Association of America, and you may even be certified.
Word of mouth is key in this industry. Advertise in your local pet shops or pet-supply shops. Be aggressive. Distribute flyers at your dog park. Direct mail is a great way to reach potential clients with pets or supplies for their yard. You can offer to groom a few pets free of charge and use them on your website as examples of your work. Pet groomers can make a great living if they offer excellent service and know how to market themselves.
You might also be interested in similar businesses such as pet sitting, dog walking, and pet-boarding business.
Portrait Photographer/Artist
This is one of those business concepts that sound easy, but is actually quite difficult. But don't let this stop you from starting. Remember that photos can't be trusted, even with effects or retouching. People love or hate them, so it can be difficult to get children and adults to pose for photos.
You can still make other people look great on film if you are willing to invest in equipment such as lighting, studio space, and cameras. Even if your skills are good, you will need to be able to communicate with children and have serious people skills. You might also want to take photography classes. Portrait photography can be a difficult business. However, it is possible to make a name for oneself if you are good at portrait photography.
Start with free work and then build a website showcasing your photos. After you have secured your first clients, begin visiting schools, churches, sports teams, and other places often looking for photographers. Local models can be a good option, as they often offer their time to shoot your photos. This will help you both build your portfolio.
Equipment will be the biggest expense. To determine the pricing, you will need to research your competitors. You should remember that even Target now takes portrait photos. You can still build a successful business if you are able to do outstanding work at a fair price.
Decks/Outdoor Furniture
Building decks and outdoor furniture are a great way for neighbors to get involved in home improvement projects.
If you are handy, building a deck is not difficult. This requires less specialized skills than building a garage or adding an addition to a house. This is a project many people are willing to do themselves. You can also help those who don't want to do the work.
Start investing in tools and a vehicle that can get you around. Then spread the word about your service, perhaps in spring when the weather warms up. You might find a home with a deteriorated deck or an area that is perfect for building a deck. Send a direct mail message to that address. You might also try to reach the local newspaper and place an ad in it.
You can also build, repair or refinish outdoor furniture to enhance your offerings. Your neighbors could turn to you as their one-stop shop for outdoor living.
You might also consider a handyman company. Handyperson work, such as building decks or outdoor furniture, is a great side-business idea.
Real Estate Appraiser
Real estate rebounded in many areas after being hit hard by the 2008 recession. Appraisers can make a lot of money in areas where the boom is over.
Although you may not have any experience in the field of appraisals, your hard work could pay off. To become an appraiser in most states, you will need to have a license. The process is not easy and takes a lot of time. To become a licensed real estate appraiser, you must complete at least 75 hours of training and 75 hours to attain the basic level. 150 hours is required to get to the more advanced level if you plan to start your own business.
Once you have your requirements in place, get referrals from agents and start looking into pay per click ads through search engines. You can build a website. It doesn't need to be extravagant, but it should look professional and be optimized to SEO. Once you have a few clients, it will be known that you are licensed and available to do quality work.
Although you might hear of competition from online appraisal websites, most of these appraisals are not binding and only give a rough estimate of the value. Real estate appraisals are not only for people selling or buying houses. For example, anyone going through a divorce, or bankruptcy process will require an appraisal. Don't be afraid to get in touch with local lawyers.
Knitting Lessons/Knitting Store
Many people enjoy knitting and need to have a place to purchase supplies. Many people are interested in learning how to knit, and need a place where they can do so. Your knitting shop can offer both instruction and supplies.
This business is one that you can make a steady income, but not a millionaire. Don't rent a prime location in a high-end shopping center.
Instead, consider a small area that is a bit more remote. Then, use digital marketing to reach your target audience in a wider area. You will need a website that is optimized for local Google searches.
To promote your business, I recommend social media and paid advertising online. Your business is targeted at a specific audience, people interested in knitting in their locality. It should be cost-effective to reach them through digital marketing.
Social Media Management Service
Nearly all businesses know that they need to be present on social media. Many business owners don't know how to use social networking. Many more aren't willing to invest the time necessary to update their social media profiles on a regular basis.
Here's where you come! You might enjoy social media and connecting with friends. Why not earn money for it? Your services are needed by local businesses. Even better, most clients will hire you to manage their social media on an ongoing basis.
With just a few clients, you can quickly build a great income. You can also do most of the work, such as the social media postings, from the comfort of home. The upside is that you can add clients after another. As your reputation grows, you can focus on larger clients. You can also add services.
This is a great place to start a business. It is easy to do. You can set your own hours and post on social media whenever you like. Part-time work is possible in this business. You can start small and grow the business at your pace.
Gift Show Organizer
You can operate two types of gift shows. A gift show that is open to the public is the first. You could rent a local hotel or school space to host a general public gift show. It is a good idea to charge admission but not to make money from selling booths. This will be most likely the case for local artisans.
You don't have to worry if your first show doesn't turn out well. If exhibitors are satisfied, they will return to the show and be more willing to pay for booths. Word will also spread to potential exhibitors. You can succeed in this industry if you're willing to sell one-to-one to find exhibitors and put together a great promotional program. You don't necessarily need to have a lot of exhibitors to make your first show successful. 20 vendors might be enough to generate a positive feeling about the show.
A venue is something you will spend a lot on, preferably in a small city or local hotel. If you live in a large city, it might be worth traveling a little to help organize your event. It's then time to get wholesalers to purchase booth space. It's up to you to convince them some local retailers will attend the event. Any commitment from retailers, even word-of-mouth, will be greatly appreciated. This will require advertising and ads in trade publications, regional magazines and websites.
It's possible to bring in a food seller and possibly some celebrities (think local media figures or designers) who can give speeches and sign autographs. After the money has begun to roll in from wholesale exhibitors, you can do a lot more. After you have set a date, start advertising to retailers. You can offer "discounts" or let them come free of charge if they are available. Keep in mind that wholesalers will drive your revenue.
Although this is a challenging business to start, it will allow you to host a few yearly events. A "trade-only" gift show, unlike a public gift show, requires many vendors in order to be a success and attract retailers and exhibitors. In the beginning, I recommend that you aim for 100 vendors and a minimum of 50. You'll be able do more with a lower advertising budget once your shows are established as must-attend events.
Outdoor Adventures
Do you enjoy the outdoors? That's great. Do you feel ready to lead a group on an outdoor expedition with others? You might be interested in starting a company that offers outdoor adventures.
It's not enough to just love the outdoors. You must be able organize activities and trips, work with groups, and take on risks. You'll need to be able to deal with weather changes, fires, and other elements that could ruin your plans. Having contingencies in place is important and building them into your budget. Also, it is crucial to have a clear policy regarding refunds and rescheduling.
To start your adventure, you'll need to find a suitable place. Contact ranch owners and farmers in the area to get started. They may know someone who might be able to offer their land. Once you've found a venue, choose your specialties. At the very least, you should offer one type of adventure and stick with it throughout your business's life.
Insurance is another option. Insurance is expensive considering the nature of your offering. It is possible to decide not to have insurance and take the risk yourself. Even if all participants have signed releases, you could still be sued for negligence. You might consider creating an LLC or Corporation to add protection to your personal assets. However, you may be personally named in the lawsuit if your company is sued. You can reduce, but not eliminate, the possibility that a court will find you personally liable for any legal claims.
Depending on where your adventures will be held and what you offer, licensing can be a problem. You will almost certainly need to hire people to run your adventures. So make sure you spend money before you accept adventurers.
Advertising is a cost-intensive process. Make sure you have a great website. Reach out to local businesses, schools, houses of worship, sports leagues, and other groups that might be interested in planning outdoor adventures. Participate in local festivals and fairs. You might also consider purchasing a booth at your local hunting or fishing show. Word of mouth is your best marketing tool once you are up and running.
Food truck or food cart
Food trucks and food carts go beyond hot dogs and hamburger stands. Many food trucks and food carts are at the forefront of great cuisine in the cities they serve. You can start a business in the portable-restaurant sector if you are able to cook and drive, and are willing to work long hours.
You can start a food truck if you have the finances. You should be aware that a food truck that can host a mobile restaurant may put a significant dent in your budget. You can lease, finance, or buy a used truck. Local licenses will be required for food service and money for fuel or advertising. So, tread carefully.
A cart is a great alternative to a truck. Although you can still transport it, you may need to sell pre-prepared food. A cart can still be a good way to make a profit if it is placed in the right area for a few hours or a whole day.
To get customers, you need to be there. You can check the schedule of local festivals, fairs, and cultural and sporting events. You must do everything you can to get into those events. This is how you will get in front of people. You could also consider setting up a route from your office to the local park.
It's then a matter of providing great food and great service. Once word of your mobile restaurant spreads, you will be able park in front offices or go after busy areas. You'll be a regular on the local scene and people will find you.
Home Entertainment System Service
Although home entertainment systems may have become smaller over time, they are still complex. It is actually more complicated than ever to set them up. You need multiple Wi-Fi connections to manage and connect to, and tons of cables and cords to attach to the right places.
Although large electronics retailers may offer technicians to come to customer's homes to put together these machines, they can be finicky and expensive after the initial installation. Are you able to get all the cables in the right places? Many people can't do so, which could make you a good business owner by setting up and maintaining home entertainment systems.
You don't need to be an electrician to set up or repair home entertainment systems. Most cases will be easy to fix. Many people feel overwhelmed by electronics. It is possible to beat big retailers by arriving on time rather than waiting for repair personnel to arrive at your home for six hours. You'll get a lot of mileage if you are punctual, courteous, and knowledgeable.
Advertise your services at senior citizen's centers and other locations where people with limited computer skills congregate. The service you offer is your best advertisement.
Tax Preparation Service
To clarify, this does not require you to become an accountant or do accounting work. Many people hate their taxes and will gladly pay for someone else to do them. There's no reason why most taxpayers, whether they are individuals or businesses, should hire an accountant to handle their taxes. Tax software can be used to help them save money and charge less than an accountant.
Startup costs for tax preparation businesses are not high, maybe even $10,000. However, it is worth investing in a powerful computer, scanner, and printer. This will save you some money up front. The most current tax accounting software is required. A course in tax preparation, but not accounting, might be an option. These courses can be completed in a matter of hours and are available online as well as at community colleges. It might be worth considering incorporating legal language in your agreement to exempt you from any liability if one of your clients is audited. It might be worth having a quick consultation with a lawyer.
You must register with the IRS as a tax preparer before you can start your business. Once you have mastered your skills, you can start to build relationships with family and friends. Once you have a few clients under your belt the word will spread about your services. Keep in mind that tax season runs approximately from January to April, so advertise just after the New Year's. Both individuals and small local businesses can be targeted. You don't have to decline a client that is too difficult for you. There are many other clients. Remember that tax preparation is a seasonal job, so there will be time in other times of the year for you to explore another business idea.
Bridal Show Promotions
Weddings are expensive. The average American spends nearly $30,000 per year. Expos and bridal shows are where people decide how to spend their money. You can help local merchants look their best at bridal shows across the US each year. There are many of them.
Weddings are critical to many florists' and caterer's business, especially in spring. Those business owners want their businesses to be at their best at wedding shows, where potential brides will choose who makes their day unforgettable. This is your chance to make them stand out from the crowd.
You can offer a valuable service if you can follow some principles regarding how to shine at a bridal event and then pass these on to your clients. You will learn how to create a booth at a trade show that is both practical and memorable. This includes a stunning presentation, professional advice, and lots of useful information. Many of the basic rules for setting up trade shows can also be applied to wedding shows. Many potential exhibitors don't know how set up a booth, so it is up to you to help them.
Remember that work does not end at the end of the show. Pre-show preparations include printing marketing collateral and getting props together. You can also add value post-show by offering to track, deliver and follow up on sales leads for your clients.
Travel and customer acquisition will both be major expenses. While you can work at regional and local shows, you will still need to travel to each location and visit clients. It is important to be able to transport props and other items to the show. You will also need a website and printed marketing materials. You might also need to purchase or make props for clients' booths, although this expense should not be included in your fees.
Start by visiting your local chambers of commerce to look at potential sales targets, such as florist shops, dress shops and caterers. For tips and information about your business, potential clients and partners, you can look into trade magazines (both national and local). Advertise in them and spend some money. Also, check out the dates and registration fees for local bridal shows. Then get going making bridal magic!
You will eventually want to organize your own bridal shows and sell booth space and customized services for individual exhibitors.
You might also consider becoming a wedding or bridal consultant.
Self Service Gym
This is a great idea for a gym. A self-service gym doesn't require staff. Instead, you give your customers a keycard. This model allows customers 24-hour/7-day access.
A small area could be enough to start. You could initially offer only basic cardio or cycling machines. You could also offer classes. Yoga could be offered. You might consider opening a gym in a bigger location that offers more exercise options.
You can save money by leasing machines from the manufacturer or retailer if you decide to purchase them. A video camera may be required for security purposes.
You will need to market your business to get it started. If you can retain your clients, you can quickly build a steady income stream.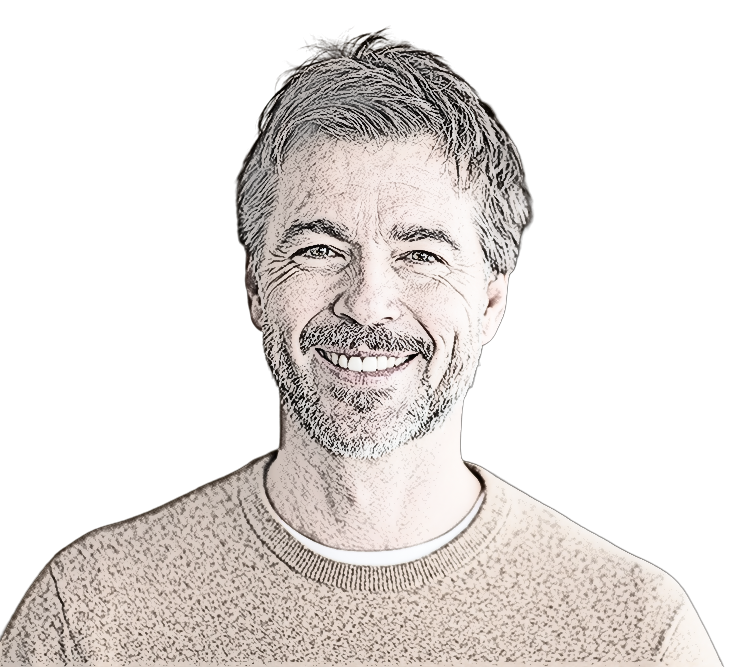 Brian Wilson is the content manager and founder of LLC Radar.
Brian grew up in North Texas, just outside of Dallas, and has a bachelor's degree in business journalism from Southern Methodist University. Since graduating from SMU, Brian has gained over 10 years of experience in business writing for several online publications.
Brian resides in Plano, Texas and he can be reached by email:   info@llcradar.com
Phone: 972-776-4050