Vermont LLC Formation FAQs: Initiating a Limited Liability Company (LLC) in the picturesque state of Vermont is an exciting venture for budding entrepreneurs.
This article delves into the intricacies of Vermont's LLC formation, offering insights and solutions to common queries.
From selecting a distinct business name to navigating state requirements, this guide equips individuals with essential information to embark on their entrepreneurial journey.
---
Vermont LLC Formation
FAQ 1: What are the primary steps to Form an LLC in Vermont?
Creating an LLC in Vermont involves essential steps:
Choose a Distinct Name: Select a unique business name that complies with Vermont's naming requirements. Verify availability through the Vermont Secretary of State's business name database.
Assign a Registered Agent: Designate a registered agent with a physical address in Vermont to receive legal documents.
File Articles of Organization: Complete and submit the Articles of Organization to the Vermont Secretary of State. Pay the necessary filing fee and provide essential details about your LLC.
Establish an Operating Agreement: Though not mandatory, crafting an operating agreement outlining internal operations and management can be beneficial.
Secure an EIN: Apply for an Employer Identification Number (EIN) from the IRS for tax purposes.
Comply with Tax and Regulatory Requirements: Understand and fulfill state, federal, and local tax obligations and any specific regulations related to your business activities.
FAQ 2: What is the significance of a Registered Agent for a Vermont LLC?
A Registered Agent holds a crucial role for your Vermont LLC. Here's why:
The registered agent serves as your LLC's official contact for receiving legal documents and government correspondence. This ensures compliance with state laws and timely reception of important legal notices. While you can act as your own registered agent, many prefer hiring a professional registered agent service for convenience and adherence to regulations. Explore more about registered agents via the Vermont Secretary of State's guidance.
FAQ 3: What ongoing obligations do Vermont LLCs have?
Vermont LLCs must fulfill specific ongoing requirements:
Annual Report: Submit an annual report to the Vermont Secretary of State. This report includes basic company information and should be filed by the specified deadline to maintain good standing.
State Business Licenses: Depending on your business activities, certain state-specific licenses and permits might be necessary. Review the Vermont Agency of Commerce and Community Development for state-level licensing information.
Federal and Local Tax Compliance: Adhere to federal and local tax obligations, such as income tax and sales tax. Understand the Internal Revenue Service (IRS) guidelines for federal tax compliance.
FAQ 4: Can an existing business be converted into an LLC in Vermont?
Yes, it's possible to convert an existing business, like a sole proprietorship or partnership, into an LLC in Vermont. This process, known as "conversion," involves several steps:
Select an LLC Name: Ensure your preferred name is available and conforms to Vermont's naming rules.
Submit Articles of Organization: File the Articles of Organization with the Vermont Secretary of State, specifying the conversion.
Transfer Assets and Liabilities: Shift your existing business's assets and liabilities to the new LLC entity.
Update Licensing and Permits: Ensure your licenses and permits reflect the new LLC structure.
Obtain an EIN: If not obtained, apply for an Employer Identification Number (EIN) for the newly converted LLC.
FAQ 5: What advantages does forming an LLC in Vermont offer?
Forming an LLC in Vermont provides several benefits:
Limited Liability Protection: Members' personal assets are shielded from business debts and liabilities.
Tax Flexibility: Vermont doesn't impose a separate state tax on LLCs, offering favorable tax advantages.
Simplified Formation Process: Establishing an LLC in Vermont is typically straightforward and cost-effective.
Operational Flexibility: LLCs provide various management structures and operational freedom.
Enhanced Credibility: Operating as an LLC can bolster your business's credibility and trustworthiness among stakeholders.
Vermont Business Name Search
FAQ 1: Why is conducting a Vermont Business Name Search crucial when starting a business?
Performing a Vermont Business Name Search is essential for several reasons:
Verifying the availability of your desired business name is vital to ensure it is distinctive and doesn't infringe on existing business names. It's a legal requirement to have a unique name, and a comprehensive search helps avoid potential legal conflicts while ensuring compliance with Vermont's naming regulations. The Vermont Secretary of State's business name database facilitates this search process.
FAQ 2: How can I perform a Vermont Business Name Search online?
Conducting a Vermont Business Name Search online is straightforward. Here are the steps:
Visit the Vermont Secretary of State's website.
Utilize the search tool provided on the website to enter the business name you wish to search.
Initiate the search by clicking the designated button.
Review the search results to verify if there are businesses with names similar to the one you intend to use.
If the results show no matches or businesses with significantly different names, your chosen business name is likely available for use.
Remember to conduct a comprehensive search not only for identical matches but also for similar names to ensure your chosen name is unique.
FAQ 3: What should I do if my desired business name is already in use in Vermont?
If you find that your desired business name is already in use in Vermont, consider the following:
Modify the Name: Make alterations to your business name by adding or removing words, using synonyms, or making other changes to create a distinctive name.
Check for Trademarks: Ensure that your modified name doesn't infringe on existing trademarks. Conduct a trademark search through the United States Patent and Trademark Office (USPTO) website.
Select a Different Name: If modifying the name isn't feasible, choose an entirely different business name that isn't currently in use in Vermont.
Performing a comprehensive business name search is a critical step in the business registration process, ensuring your chosen name is legally distinct and free from potential conflicts.
FAQ 1: What role does a Vermont Registered Agent serve for businesses?
A Vermont Registered Agent plays a crucial role for businesses in the state. Their responsibilities include:
Being the official point of contact to receive legal documents, service of process, and other official notifications on behalf of the business. The registered agent ensures prompt receipt of important documents and assists in maintaining compliance with state regulations. While a business owner can act as their own registered agent, many opt for professional services. For further insights, check the Vermont Secretary of State's guidelines.
FAQ 2: Can I act as my own Vermont Registered Agent for my business?
Yes, you can serve as your own Vermont Registered Agent if you meet specific requirements:
Maintain a physical address within Vermont where legal documents can be received during standard business hours.
Be available during business hours to accept legal documents when they are delivered.
Consistently check and manage these documents to avoid missing critical notices, which could result in legal consequences.
While it's feasible to act as your own registered agent, professional registered agent services often offer convenience and ensure adherence to state requirements.
FAQ 3: How do I change my Vermont Registered Agent for my business?
If you need to change your Vermont Registered Agent, follow these steps:
Identify a new registered agent who meets Vermont's requirements and agrees to take on the responsibility.
Complete the necessary forms available on the Vermont Secretary of State's website.
Submit the completed forms along with any required fees to the Vermont Secretary of State.
Notify your current registered agent of the change to ensure a smooth transition.
Promptly updating your registered agent information is crucial to ensure your business continues to receive essential documents and maintains good standing with the state of Vermont.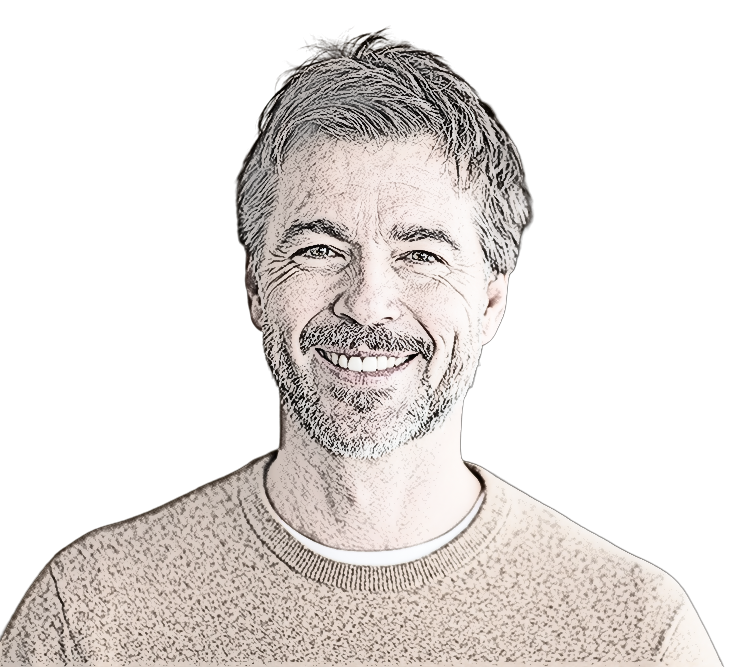 Brian Wilson is the content manager and founder of LLC Radar.
Brian grew up in North Texas, just outside of Dallas, and has a bachelor's degree in business journalism from Southern Methodist University. Since graduating from SMU, Brian has gained over 10 years of experience in business writing for several online publications.
Brian resides in Plano, Texas and he can be reached by email:   info@llcradar.com
Phone: 972-776-4050