How to File For a DBA in Alabama
Alabama entrepreneurs may not want to use their business's full legal title for all activities. A "doing business as" (DBA) name can be helpful for branding. It allows you to operate your small business under a different title. If you are interested in creating a DBA for your Alabama business, follow the steps below.
DBA names are regulated differently in each state. Alabama's laws differ from many others. Alabama requires that a business filing a DBA must have an alternative business name when they file for registration. Alabama is unique in this regard, since most states don't allow a DBA to be used prior to registration.
This guide will give you an overview of the regulations surrounding DBA names, the process for registering them, and the steps to renew your name.
Secretary Of State Details
Alabama Secretary of State
P.O. Box 5616
Montgomery, Alabama 36103-5616
Phone: 334-242-7200
Website: sos.alabama.gov
State Links
How can I register an Alabama DBA Name?
You will need to file a similar process with the Alabama Secretary Of State if you want to register a trademark for your Alabama business.
The Trademarks Division is responsible for overseeing the registration of trade names within that agency. There is only one form to register a trademark, service marks, or trade name in Alabama. This document is the Application to Register/Renew Trademark, Service Mark or Trade Name. This article will only focus on the tradename aspect.
This form, as you would expect, requires information about the company that registered the trade name and details about its purpose and usage. Alabama's procedure for registering trade names is different from other states. Alabama companies can use trade names even before they register them. Therefore, you will need to show proof that your company is currently using the trade name.
These items of proof are known as "specimens" in the state's trade names regulations. They could include a company letterhead with your trade name, a business cards, or any other marketing material. Three separate specimens are required to register your trade name.
You can send your application and supporting documents by post or online, depending on your preference. This is a step by step guide to each of these options.
Register your Alabama DBA by Mail
Fill out the Application to Register/Renew Trademark, Trade Name, or Service Mark. While most of the fields are obvious, it is important to know which fields are required for initial registration and renewal. To determine the correct industry code for your company, you can refer to the attached "Schedule of Classification of Businesses". 2.
Attach the originals or legible copies for each of the three specimens. Make sure that each specimen matches the trade name you wish to register. The filing fee for the trade names application can be paid by check or credit card. Attach this credit card payment slip if you prefer to pay by credit card. Send your application, samples, and payment to the Office of the Secretary of State Trademarks Division.
Register Your Alabama DBA Online
Open the digital application form for the Secretary of State.
Fill out the contact information page before you submit the form. Complete all fields.
Send your application with photos of or scans of the three specimens that you are interested in including.
Send your application and pay the processing and filing fees (a total amount of $31.20).
How can I ensure that my Alabama DBA names are being maintained?
You will need to renew your Alabama trade name registration every five years after you have registered it. The process to renew a tradename is the same as the one you used to register your tradename. It involves the Trade Name Registration Process Application to Register or Renewal Trademark, Service Mark, or Trade Name.
The renewal process is actually easier than the initial registration. You'll need to submit a single "specimen", which will be used to prove your trade name use. You can submit the renewal application online or by post, just like for the initial registration.
Another aspect of tradename compliance is: What happens if the trade name's owner changes? This could happen if your company sells or you wish to acquire a tradename from another company.
This transfer can be done using the Application To Assign Trademark, Trade Name, or Service Mark. The application to assign trademark, service mark, or trade name is similar to the renewal and registration applications. However, it assigns the tradename to a different entity. This form must be notarized. You will need to attach a copy of the Alabama Certificate of Merger if you are merging with another company.
What is an Alabama DBA?
DBA stands for "doing business as." DBA names allow a business entity the freedom to operate without its full legal title. This can be a convenient and attractive branding option, especially for certain types of businesses. To track the activities and transactions of businesses using the DBA names, the state government keeps records.
DBA names can be referred to in various states as "fictitious business name", "fictitious name" or "assumed name". In Alabama, the technical term is "trade name."
There are generally two main types of businesses that seek DBA names.
Partnerships and sole proprietorships often use DBA names to create a separate business identity from their owners. These businesses are often referred to as the owners' names if they do not have a DBA number. DBA names allow them to operate under the title of their choosing. This can help project professionalism.
DBA names can be used by corporations and limited liability companies (LLCs), to condense their official names for marketing purposes. DBA names can be used by businesses to distinguish product lines and services. Imagine a company called Rise Bakery starting a new line for dog treats. Their new venture could have "Ruff by Rise" as a DBA name.
It is important to know what DBA names (or trade name) are when discussing DBA names. DBA names don't create a new entity or change the tax status of an established business. They do not "copyright" or trademark a business name. They create a new way of identifying a business entity.
Alabama has its own set of rules regarding trade names. Alabama businesses are allowed to use any name they choose, except for foreign entities that wish to operate under another name.
Trade names are optional. Businesses should use their trade names immediately after applying for registration. If you do choose to register a trademark, you will need to show proof that you are using the name already.
These relaxed regulations make it difficult to decide whether you want to register your trademark formally. One reason is that you might need to register your tradename for certain business activities. If you want to open a bank account under your trade name, then your bank institution will likely request proof of your tradename registration. A registered trade name can also be useful if you want to conduct business in other states.
Registering your trade name can also deter others from using it. You have exclusive rights to the mark at both the state and federal levels. Registering your trade name will document your exclusive rights and protect it through legal means.
How can I choose an Alabama DBA Name?
There are many reasons why businesses choose to use trade names. Your business's goals and nature will dictate the name you choose. You'll also need to take into consideration a variety of marketing considerations.
Your domain name is another important consideration. This is the address your website will be hosted at. A good trade name can align your business's title with a domain and help establish a digital presence.
The most important thing about choosing a tradename is to ensure that it is not used by any other business. It is important not to confuse customers or make it difficult to establish your brand among other companies.
If you wish to register a Trade Name, you will need to verify that no other business has done so. You will need to state that you believe no other person is entitled to use the Trademark or Service Mark in Alabama in an identical form or with such close resemblance as to deceive, cause to be confused pursuant to SS8-12-8(a),(4), Code of Alabama 1975.
How do you find out if an Alabama trade name is available? You can consult two databases:
Alabama Business Entity Records allows you to search businesses with similar names to your preferred trade name.
You can search the Trademark Search database to find trade names that have been registered in Alabama.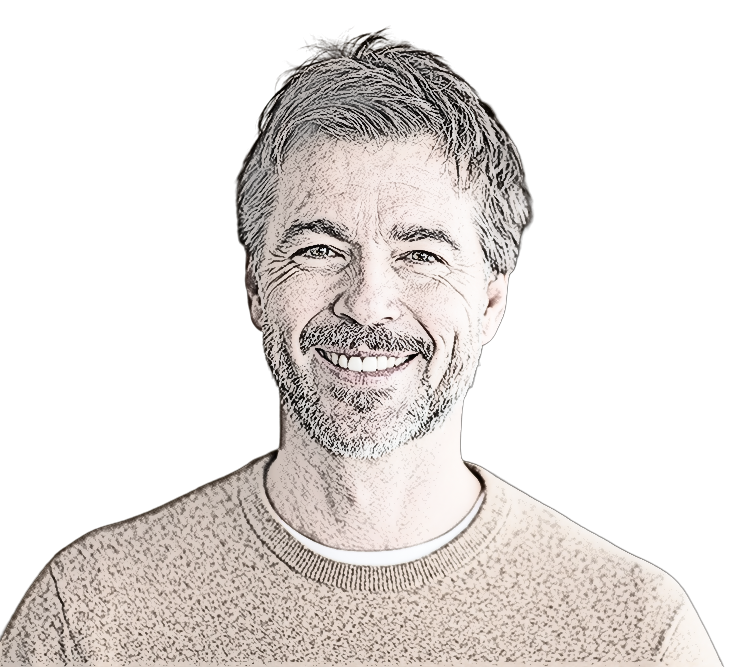 Brian Wilson is the content manager and founder of LLC Radar.
Brian grew up in North Texas, just outside of Dallas, and has a bachelor's degree in business journalism from Southern Methodist University. Since graduating from SMU, Brian has gained over 10 years of experience in business writing for several online publications.
Brian resides in Plano, Texas and he can be reached by email:   info@llcradar.com
Phone: 972-776-4050