How to Start a Podcast (November 2023)
A podcast can be engaging, profitable, and fun. You can start a podcast for fun, as a side hustle, or to make a living. This article will explain how to create a podcast. It will also cover the dos and don'ts.
What is a podcast?
Podcasts are audio-only, episodic podcasts with one or more hosts discussing a topic. Podcasts can be about any topic, from current events to true crimes to beekeeping.
There are many reasons to start a podcast
There are many great reasons to start your podcast.
You need to grow an audience. Podcasts that are successful reach millions of listeners. Podcasts are a cost-effective way to grow your audience.
You want credibility in your industry or niche.
You are looking for another source of income or revenue. Podcasts can be an effective way to market your product or services. You can make money from your podcast through sponsored ads even if you don't want to sell a product or service.
You want your network to grow. Podcasting can help you meet people interested in your topic and can help you advance your career.
You just want to have some fun. A podcast doesn't need to be about monetization or business goals. A podcast can be recorded for your enjoyment.
Podcast Questions
What amount of money is required to start a podcast?
A podcast can be started for zero dollars with free software or equipment you already have, such as a computer or phone. Your podcast's graphic elements (such as your cover art) can be created free of charge.
How many episodes is it necessary to start a podcast?
Technically, it is one. However, it is recommended that you record at least a few episodes to have enough content ready for release on the time you choose.
Is it worth making a podcast?
It depends. It depends. To build a loyal audience and sell more podcasts, you must be savvy about marketing your podcast.
Are there any special rights or licensing requirements to start a podcast?
Anyone can start a podcast. You mustn't use music to avoid having your podcast taken down or flagged as copyright infringement.
How do I start a podcast?
When starting a podcast, the basic items that you should have to include a computer with an internet connection, a microphone–preferably a USB or XLR style with a windscreen or pop filter–microphone stand, headphones, mixer, and acoustic treatments–which help to improve the sound of your audio–and recording and editing software.
Common Misconceptions about Podcasts
No matter what previous experience or work history, anyone can start a podcast. These common misconceptions shouldn't stop you from starting your own podcast.
You need a specific skill set. Talking about or discussing something is all you need. It doesn't necessarily mean you have to be an expert in everything, as long as you are passionate about the topic. Passion is more important than expertise.
Not all podcasts require expensive equipment. It is possible to start a podcast using the equipment that you already have. There is no need to buy expensive software or additional gear. Many resources and tools are free to help you get started.
Podcasts are a dying medium. Podcasts aren't going away, and they aren't getting any less popular. Podcasting is so lucrative and active that media companies like Spotify and Apple invest large amounts of money in attracting listeners (and revenue).
A large following is necessary to launch a podcast. You can build a following by creating great content that resonates with people.
Podcast Episodes Must Be Long. Podcast episodes don't have to be a certain length. Your podcast can be as long or short as you like, depending on the audience.
How to Start a Podcast in 5 Steps
The following steps will help you succeed if you are interested in starting your own podcast.
1. Define your niche or topic
Although it may seem restrictive, narrowing down a niche or topic will allow you to better target your content and build a following over time. This will help you establish trust and authority as a subject matter expert.
Choose a broad topic that you can talk about in multiple episodes, seasons, or other media but that is specific enough to appeal to a particular type of person or demographic.
Check out the Podcasts Available
It's smart to research similar podcasts before you start recording your first episode.
It is possible that you find very few podcasts about your topic or that the market is saturated. You can still do your research to determine how to position your podcast so it stands out.
Select Your Format and Cadence
You can host your podcast as a solo or group show. You will need to coordinate the way you host your podcast with others. Similar to the above, if your goal is to interview guests for your podcast, you might need to initiate outreach.
Your cadence refers to your publishing schedule. It is the frequency at which you will release new episodes. Podcasts may release new episodes daily, others every other week. The best cadence will depend on your schedule. Your future audience will be more comfortable and trust you if you stick to your established cadence.
Define Your Audience
The most important question before starting a podcast is "Who is it for?" It will be easier to create relevant and valuable content if you have an ideal listener in your mind. You can find basic information about your ideal listener by:
What age are they?
What are they doing for work?
Which media types do they currently consume?
Are they listening to podcasts already?
What are they doing in their spare time?
What are their most common problems?
What would they like to know more about?
2. Create your brand and online presence
It is crucial to name your podcast. Your podcast's name should be related to your topic matter or likeness. It also needs to be memorable and clever. Avoid the use of "Podcast" as a name for your podcast. It's unnecessary and takes up too much character space.
When calculating character space, consider how long your title is. A longer title doesn't always mean better. A study conducted by Pacific Content showed that most podcast titles have 29 characters or less.
You will need to create your branding elements in addition to the title. Your show's branding elements include the cover art, color palette, and any audio or custom design.
You can design your cover art using a free tool like Canva or hire a professional designer to capture your desired look.
You can hire a professional musician to create custom sounds such as intro and outro music. You can also find royalty-free sounds that suit your style and vibe in a music library.
Make a website or subscribe to an RSS feed for your podcast
Once you have a few podcast episodes recorded, it's time to make them accessible. Create a Website for Your Podcast. There are many free and paid options for building a website. However, we recommend paying for the paid option if you need more customization and a professional look. You can embed your episodes or host download links on your website so others can enjoy them.
An alternative option is to create an RSS feed with a podcast-specific host site like Anchor or BuzzsSprout instead of a regular web host like WordPress or Wix. If you were a blogger in the early days of the Internet, the term "RSS feed" may ring a bell. The modern podcast distribution software relies solely on RSS feeds. However, you don't have to have a website to submit your podcasts to Apple, Spotify or other directories.
Many companies will host your podcast for free or a small fee and create an RSS feed. You will need to upload your podcast episodes and some basic information. The RSS feed can be used to submit your podcast to directories.
Create social media profiles
If you are starting a podcast, you will need to create social media profiles that include the name of your podcast. Although it may be tempting to have a profile on all the platforms, it is important to focus on what your audience uses most. Social media can be a powerful marketing tool, but only if you use it.
Register with a Podcast Platform (e.g., Spotify)
Although this step is optional, it is highly recommended if your podcast wants to reach as many people as possible. You can submit your podcast to directories to make it more searchable. Major directories will rely on the RSS feed of your podcast to verify legitimacy and ownership. This is why it's important to have one.
These are some of the most popular podcast directories that you should submit to:
Apple (formerly iTunes).
Spotify
Stitcher
Audible
Google Podcasts
iHeartRadio
Once your podcast has been successfully uploaded to a directory, anyone can search for your podcast by title or keywords.
3. Source Recording Equipment and Editing Software
You can probably record audio with the phone, tablet, or computer you already own. Podcasters often recommend purchasing a separate microphone for better sound quality. A podcast microphone can be as inexpensive as $20 or as expensive as $10,000.
If you don't wish to use podcast editing software or are unable to do so, there is no need to pay. GarageBand, available for free on Apple devices, is an excellent option. Audacity is also free on all Apple devices. You can also invest in premium, more advanced software like Adobe Audition, Logic Pro X, or Hindenburg Journalist.
You can outsource your podcast editing to freelancers if you are uncomfortable with the process or don't have the time. Sites like Fiverr, Upwork, and Craigslist can help you find a freelance editor for your podcast.
4. Make your first podcast and edit it
Once you have your equipment set up, it's time to start recording. Podcasters may prepare scripts in advance so they can plan what to say. Others wing it. You have the freedom to choose.
Even if you have a script to write, you will need to take breaks, pause and re-record your audio to create a polished final version. Like all things, you will improve your skills the more you practice it. Podcasting takes practice and time.
Name your Episode Titles
Every episode that you record should be unique. Episode titles should be descriptive of the topic and the guest speaker.
Although it is tempting to come up with clever and funny names for your episodes, it's better to be precise and accurate in naming them. This will improve your podcast's SEO. It will make it easier for listeners and search engines to find your podcast.
Create a compelling show description and episode descriptions
A general synopsis and descriptions of each episode are necessary to explain what your show is about to potential listeners. Make sure you are as concise and clear as possible while answering the following basic questions.
What's your podcast about?
Who are you podcasting for?
What can listeners reasonably expect to hear?
Your podcast is worth listening to. Listening to your podcast will give you something.
When and how often do you release new episodes of your series?
What other way can people connect to you than listening to your podcast?
You should keep your episode descriptions short and to the point. However, you will have the option to include relevant links to products, resources or other information.
Send Your Episode to Directories
After your podcast is ready to go, you can submit it (or upload it) to the podcast platforms of your choice.
5. Promote Your Podcast
Once your podcast is downloaded and discovered, you can spread the word. You have the option to go grassroots and send direct links to your family members, or you can create a paid social media campaign.
Social media channels like Instagram, Twitter, and Facebook are a popular way to promote your podcast. You can promote your podcast using existing social media accounts if you have a following. You can also create new accounts to promote the podcast and connect with your community.
Podcasts: How to Make Money
Podcasts can make you money in many different ways. Some methods can be leveraged without having a large audience, while others require high demand and viewers to make it work. It doesn't matter what avenue you choose, having more than one source of income is important for a podcaster. A single source of income can put you at greater risk.
Sponsored Ads or Episodes
You've probably heard a podcaster read a sponsored ad. You may be paid by companies to promote their products through a short script.
Although ads can be an easy way to make money but require more listeners and demographic data, they are often much more expensive. Your podcast's listens and downloads will determine if it is the right fit for your ad.
Affiliate codes or links
Brands that you advertise for may offer you a discount code to use with your listeners as an extra bonus. To encourage more use, you can earn a small commission every time someone enters your discount coupon code at checkout.
Affiliate links can also be used to earn a commission. You'll get a small commission every time someone clicks your link and purchases. You can join Skillshare, LTK, and Amazon Associates as an affiliate.
Promotion of your products or services
Talking about products and services on your podcast can help you increase sales. Listening to you explain your products and why they are beneficial to your listeners is a great way to educate them and get them closer to buying.
Consulting or coaching
Your industry expertise may be more valuable than the information you provide on your podcast. Your podcast can be used to book coaching or consulting clients. This is a way to help people learn more from you.
Accepting donations or tips
Podcasting takes effort and time. You can ask your listeners for money or tips to help offset the cost of each episode. Donations can be collected via platforms like Patreon, Venmo, and GoFundMe.
When soliciting donations or tips, be specific about where the money is going. For example, purchasing a better microphone, hiring interns to increase production, etc.
Members of Gated Content
Podcasts can be downloaded or listened to for free. However, you can make additional episodes behind a paywall to earn an income. To access additional content, listeners must pay a one-time fee or subscribe to a premium subscription.
Popular platforms for hosting subscribers-exclusive content include Patreon, Buy Me a Coffee, and Patreon.
Advertising Networks
Podcast advertising networks act as agents for your podcast. Advertiser networks can connect you with brands and help you find opportunities you might not have found on your own. You can reach advertisers through some networks once you have joined. Premium networks, however, can also help you pitch advertisers.
AdvertiseCast and PodcastOne are some examples of podcast advertising networks. You may have to meet certain requirements to join an advertising network.
Selling Merchandise
Depending on your audience and branding, you could sell branded merchandise using your logo, iconography, or signature phrases. If you are a podcast about organizing, selling planners with your logo and phrasing could be a great way to make income.
Bottom line
Although podcasting can be very rewarding, it takes some hard work to set up and maintain. Your podcast can be just as rewarding if you have the right expectations and intentions.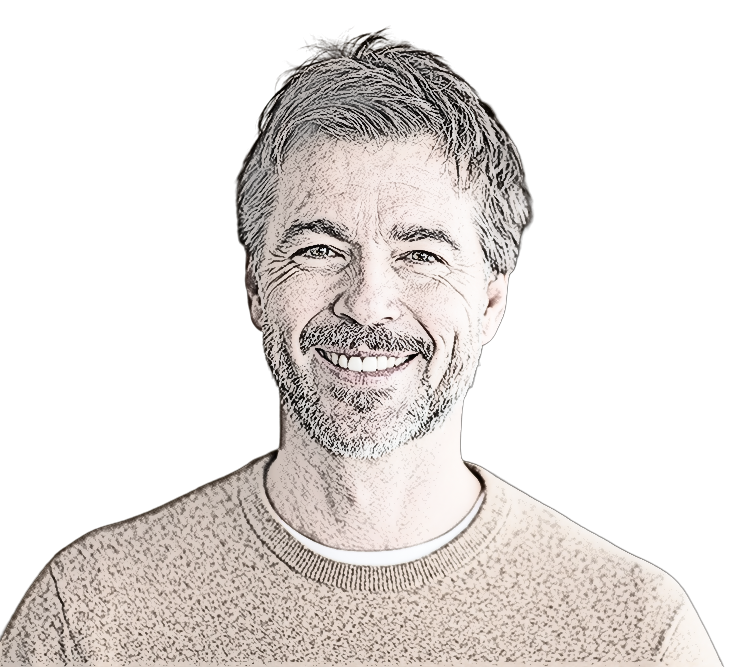 Brian Wilson is the content manager and founder of LLC Radar.
Brian grew up in North Texas, just outside of Dallas, and has a bachelor's degree in business journalism from Southern Methodist University. Since graduating from SMU, Brian has gained over 10 years of experience in business writing for several online publications.
Brian resides in Plano, Texas and he can be reached by email:   info@llcradar.com
Phone: 972-776-4050