Shopify Pricing Plans: Lite, Basic, Standard, Advanced and Shopify Plus
Shopify is the best eCommerce platform to get a store online quickly. However, a common question that companies face when building stores is Shopify. What would Shopify pricing plan be best for me?
Shopify offers four plans: Shopify Lite, Basic Shopify, Shopify, and Advanced Shopify. It can be challenging to choose the right one.
You don't want to spend unnecessary money on features that you don't need.
Continue reading to learn more about Shopify and our recommendations for Shopify pricing plans.
---
Shopify Pricing: Cancellations, Domains, Hosting
Shopify offers domains at a very affordable $9 per year. However, I recommend that you also check out NameCheap and GoDaddy to see any other pricing options.
An update! Merchants won't need to access OpenSRS to modify any information on their Shopify domains. Instead, they can access the Domain section to view all the information. Now merchants can access their admin panel to do so.
Change their A, CNAME, and MX records.
More efficiently set up their Zoho or G Suite email accounts
Add subdomains
You can enable or disable auto-renewal.
Shopify offers monthly and annual payment options. Although you can downgrade or upgrade your account at no cost, I recommend starting with the monthly plans. If you have to change the plan or stop using Shopify, this will not lock you into a yearly contract.
If you have an existing eCommerce company and are just moving to Shopify, or if your first year with Shopify was successful, the yearly plan may be more suitable. If you have to close your business, inventors and startups should consider the monthly plan.
The plan can be canceled at any time without any fees. However, the yearly payment cannot be refunded. This is another reason why you should stick with a monthly plan.
Let's now look at four Shopify pricing options to find the one that suits you best. You will find the Shopify Lite Plan on the Shopify pricing page.
Comparison of Shopify Pricing Plans: What Does Shopify Cost?
Before we get too deep into Shopify's pricing options and's price options, it is essential to remember that Shopify offers three plans, in addition to the free trial.
| | | | |
| --- | --- | --- | --- |
| | | 2.7% per in-person transaction | Those who want to give it a try first or who are just beginning to sell online  |
| | | 2.9% + 30 cents per online transaction; 2.7% per in-person transaction | Small business with just a few products to sell |
| | | 2.6% + 30 cents per online transaction; 2.5% per in-person transaction | |
| | | 2.4% + 30 cents per online transaction; 2.4% per in-person transaction | Advanced features to grow your business |
| | | Based on your credit card sale volumes | |

Shopify offers three pricing options:
Basic Shopify is $29/month, and it's the most affordable option. This package includes everything you need to launch an online business. It also has two staff accounts, 24/7 support, and unlimited products. It also includes a discount code, manual order creation, abandoned cart recovery, and SSL certificate.
Shopify – This is the most basic but slightly more expensive option. Shopify is the standard pricing plan. It costs $79 per month. This plan includes everything in your Basic Shopify package, including gift cards, professional reports, and five staff accounts.
Advanced Shopify is 299 per month, which is the most expensive market. The Advanced Shopify plan includes 15 staff accounts and all the benefits of the Shopify package. Access to an advanced report-builder and third-party shipping rates will be available.
Shopify offers additional Shopify payments terms with each plan. Your online and credit card rates, for example, are:
Basic Shopify Plan: 2.2% plus 30 cents
Shopify: 2.6% plus 30 cents
Advanced Shopify Plan: 2.4% plus 30 cents
The rates for in-person credit cards are:
Basic Shopify plan: 2.7%
Shopify Plans: 2.4%
Advanced Shopify Program: 2.4%
Additional fees for all payment providers other than Shopify payments include 2% Shopify Basic, Shopify Basic, and Shopify Advanced Shopify.
Shopify Basic also includes the Shopify POS app, Third-party POS apps, and the Shopify Basic pricing plan. Shopify and Advanced Shopify pricing plans include hardware support, register shifts, and staff POS pins.
---
Shopify Lite Plan
The Shopify Lite plan costs $9 per month. It gives you the tools to sell on Facebook, accept credit card payments, and use Buy buttons. Although it's not an online shop with a shopping cart, it works well for small businesses. It's also great if you want to add a few Buy buttons to an existing website, such as for your blog or podcast.
The Facebook Messenger app is a new addition to Shopify Lite. It allows you to chat with customers via Facebook Messenger. This app is excellent for customer support.
Who is the Shopify Pricing plan most suitable for?
Shopify Lite intended to add eCommerce functionality to something you already own, such as a blog or information website. You will need a fully-functioning website with hosting and all the necessary components. Shopify Lite could be installed on a WordPress website. Shopify Lite cannot be used by anyone who has a hosting account.
---
The Basic Shopify Plan
The Basic Shopify plan takes it to the next level. You get a discount code engine and fraud analysis tools, as well as the ability to upload unlimited products to your Shopify store. Shopify gives you a fully functioning website and blog. Shopify will manage all your orders and products, so you don't need another website.
Other perks include a free SSL certificate and manual order creation. Shipping labels are also available. Unlimited file storage is also included. Support is available 24/7.
The Basic plan pricing structure is $29/month + 2.9% and $30C/per transaction. This is a little more than the Lite Plan but allows you to expand your Shopify store by adding tons of products.
Who is the Shopify Pricing plan most suitable for?
This plan is for you if you are looking for a functional and beautiful online store but don't want the extra features of the Shopify plans. If you don't have a website, this is the plan to choose.
---
Shopify Plan
The most popular Shopify solution, is $79 per month + 2.6%, 30C/ per transaction. This is quite a jump from the Basic Shopify plan, but you still get all the features Shopify offers.
You can create unlimited products and get all the benefits of the Basic Shopify Plan. You also get Shopify PO, gift certificates, professional reports, and abandoned cart recovery. The abandoned cart retrieval tool is a primary reason people choose Shopify Plan. It's one of the best ways to get contact information from customers who haven't completed their orders.
The best part about the abandoned cart tool is that it sends automated emails to you based on your preferences. This indicates that they are interested in the product. You can then contact them to make a purchase. You can send a reminder or promo message to a user who abandons their cart in your shop within six hours.
This is an important feature, as 67.89% of shoppers abandon their shopping carts. However, abandoners spend 55% more when they're marketed to. It is crucial to reach out to these customers to find out why they leave so early.
Who is the Shopify Pricing plan most suitable for?
Shopify plans are great for companies looking to scale up quickly. Unlimited products and storage mean that your items will fit perfectly into the site. The Shopify Plan is recommended if your site generates more than $5,000 per month. This plan reduces transaction fees due to external payment gateways. The coveted abandoned cart recovery tool is also available, which can be used to increase sales without any effort on your part.
---
The Advanced Shopify Plan
The Advanced Shopify plan is $299 per month + 2.4%, 30C/ per transaction. This gives you all of the features from previous plans and an advanced report builder. Third-party calculated shipping rates are also available. You can upload unlimited products, and transaction fees are reduced when using external payment gateways.
The best thing about the Advanced Shopify pricing plan? You can upload as many products and videos as you like and post images and videos as necessary to bring in the traffic you need. Everything is unlimited, so you have endless storage. The Advanced package also includes abandoned cart recovery, which will allow you to reach the sales figures that justify the higher plan pricing.
You can manage all customers who have abandoned their carts before they leave. This allows you to check if an email was sent and determine the reason for their early departures.
You can also give dashboard access to 15 people, and the HTMLify shipping discount rate is the best compared to other plans.
Who is the Shopify Pricing plan most suitable for?
Companies that prefer to handle their shipping by third parties can use the Advanced Shopify Plan. Shopify's reduced transaction fees and higher shipping discounts make it an excellent option for companies that bring in more than $10,000 per year. Advanced reports are also available for companies with high revenue. They allow for projecting and testing.
---
Shopify Plus Pricing
Shopify Plus allows you to use the enterprise-level system to manage your order and marketing. You don't pay any transaction fees, and your site is fully hosted. You can store more data than you need in the 200 TB storage.
Price: To receive a quote from Shopify, you must call at. It will cost approximately $2000 per month.
Who is this Shopify Plan best for?
DodoCase and the Los Angeles Lakers are large companies. Although this doesn't mean that smaller businesses are not eligible, if your team is large and you don't want too much time managing orders, this is the best way to automate it. You can read more Shopify reviews and Shopify Plus reviews for more information.
Shopify Pricing: Monthly, Annual, and Biannual Costs
If you purchase an annual plan, there is a slight discount for all Shopify plans. If you pay upfront for your annual plan, you will receive a 10% discount on all monthly prices. Your biennial plans will receive a 20% discount.
---
Shopify Pricing: Credit Card Rates and Transaction Fees Explained
You don't need to worry about processing fees using the Shopify payments processor. You can expect to pay 3% + $30C/ for each transaction if you use Authorize.net or PayPal. Shopify also charges a percentage of your turnover. This ranges from 0.5% up to 2%.
The most frustrating parts of implementing any sales channel or point-of-sale solution into an eCommerce store are transaction fees and credit card rates. All checkout tools and online eCommerce platforms will charge a transaction fee and credit card payment at most. All store owners should take large volume sales and increase their monthly revenue without paying a dime.
Your specific plan will determine the amount you pay for transaction fees and other Shopify costs. Take, for example:
Basic Shopify: Shopify's primary solution to your online store is available for $29/month. It includes everything you need to get your business up and run quickly. The Basic plan has a transaction fee of 2.9% and 30 cents per purchase. This is the highest price offered by Shopify.
The Shopify annual plan for $79/month has slightly different credit card rates. You will need to pay 2.6% plus 30 cents for each transaction to take credit card payments under this plan.
Advanced Shopify: Lastly, even though the Shopify monthly charges for the Advanced package are the most expensive, the transaction rates remain the lowest. Shopify's advanced plan transaction fees will be approximately 2.4% plus 30c for each transaction.
The bottom line is that the more you pay for the Shopify app point of sale software, the less you will need to pay for transactions. If you are concerned about the cost of shipping and credit card fees when you sell lots on your online store's website, you might consider upgrading to Advanced Shopify for payment processing.
The Advanced Shopify plan has additional features, such as most customization options for sales channels, high-volume sales support, social media integrations, and advanced reporting for monthly revenues.
---
Shopify: What else can you spend money on?
Many apps can help you with everything, from automated receipts to email marketing. Apps come in many sizes and shapes. All are available in the Shopify app store.
Some Shopify apps, however, require payment. Depending on the plan, S loyalty costs $19.99 to $119.19 each month.
I would advise you to avoid paid apps. You will often find a suitable solution that doesn't require payment. Sometimes, however, you may stumble across a paid app that is too good to miss. Keep paid apps to a minimum, and choose only those that will pay off quickly.
Additional Shopify Costs
You should also consider additional costs beyond the Shopify plan you have if your Shopify experience needs more functionality.
Take, for example:
Shopify app store cost: Shopify's third-party app providers charge a small fee to allow you to add functionality to your ecommerce shop. You may have to pay extra for plugins or apps that allow you to sign customers up for memberships, dropshipping, and Google analytics.
Domain name – Another cost to consider when using Shopify Shopify allows you to register your domain name for $14 per year. You can also purchase your domain name from another source and migrate it to Shopify.
Email hosting Shopify does not offer email hosting; however, you can set up email forwarding via third-party hosting services to your Shopify domain. You will usually need to pay for the hosting email service as part of your website hosting package.
---
Shopify Transaction Fees Can You Avoid?
While the fees for Shopify transactions may not seem that high when you consider how much your small business receives in return, many businesses are unhappy paying them. Let's look at the process to understand why transaction fees are necessary.
A transaction fee is charged to customers who purchase products from your Shopify PO. The Shopify plan you are on will determine the transaction fee. This may seem unfair, but it requires Shopify power and bandwidth to manage file storage and checkout. Shopify charges for the maintenance of your business, even if you have thousands of people visiting your site simultaneously.
Although it is easy to believe that your Shopify monthly plan will cover the cost of this purchase, the reality is that you are paying for the software and sales tools. The monthly fee covers unlimited product support, excellent support, and hosting for store owners.
If you think transaction fees are unfair, consider the fact that many other companies also charge these fees. Take, for example:
BigCommerce does not charge a commission for each sale you make. If you make more sales than you usually do in a month, you will automatically be bumped up to a higher plan, and you will have to pay more. Shopify does not allow this.
Wix doesn't charge any transaction fees, but you will need to be on the VIP plan if you wish to sell products through the service. You also have to pay a percentage of each transaction made to a payment gateway provider. This means you will pay slightly more each month for your service.
Volusion restricts the bandwidth you have each month. This means that your store will be limited regarding how many people it can be visited. Shopify, however, does not place a limit on bandwidth. Volusion doesn't charge transaction fees, but you won't always have the same sales opportunities.
You can refuse to pay the Shopify transaction fee. Shopify payments allow you to receive payments from clients and transfer them into your bank account. Shopify will charge transaction fees if you use this application. Instead of paying transaction fees and any credit card fees, you pay only the credit card fee. Shopify will then remove all fees.
Shopify payments can save you money when used correctly. Shopify's credit card rates are typically lower than those charged by PayPal. This allows you to keep your costs low.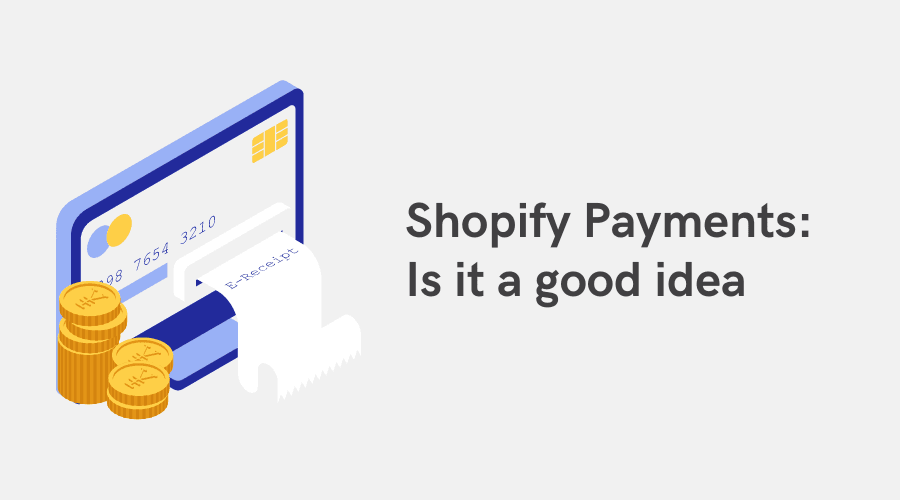 ---
Shopify Payments: Is it a good idea?
Shopify is an excellent choice if you look to improve your sales strategy beyond selling products on Amazon or eBay. Shopify comes with its app store and various Shopify apps that allow you to customize each transaction. Shopify is also one of the most reliable and secure solutions on the market today.
Shopify Payments is a great way to avoid transaction fees. Shopify Payments will save you more money than other eCommerce site builders. You will only be able to use Shopify for a short time, so you need to understand the costs before running your business entirely through this platform.
Shopify offers unlimited bandwidth, which allows you to grow your business flexibly. You can use their service for as long or as you wish. Shopify Payments allows you to avoid transaction fees entirely. Shopify claims that Shopify Payments is used by around 85% of its users when it's available.
---
Shopify POS Pricing
Shopify Point of Sale is an excellent option to grow your Shopify business. Shopify POS is ideal for offline sellers looking to build a brand as an online retailer.
Shopify POS is very accessible for business owners today. To make it easy to sell offline and online, ShopifyPOS integrates with your eCommerce system. All Shopify plans include the Lite version.
You will have Shopify POSL Lite access, no matter which Shopify package you choose. This includes access to hardware and mobile accessories. Shopify POS Lite allows you to use Shopify customer profiles for managing your sales and product management tools. You can also get in-person credit cards rates starting at 1.5% plus 0.
Shopify POS Pro is an excellent option for brick-and-mortar sales at a higher level. This solution is available for free until October 31, 2020. After that, however, you will have to pay for it. Shopify charges you the monthly price plus $89 for each location you serve. Shopify POS Pro will be an additional cost to your Shopify account.
Shopify POS Pro comes with all the features of Shopify POS Lite and additional features such as:
Unlimited registers
Unlimited number of employees in stores
Intelligent inventory management
Support for staff roles, permissions
Analytics and reporting in-store
Omnichannel selling features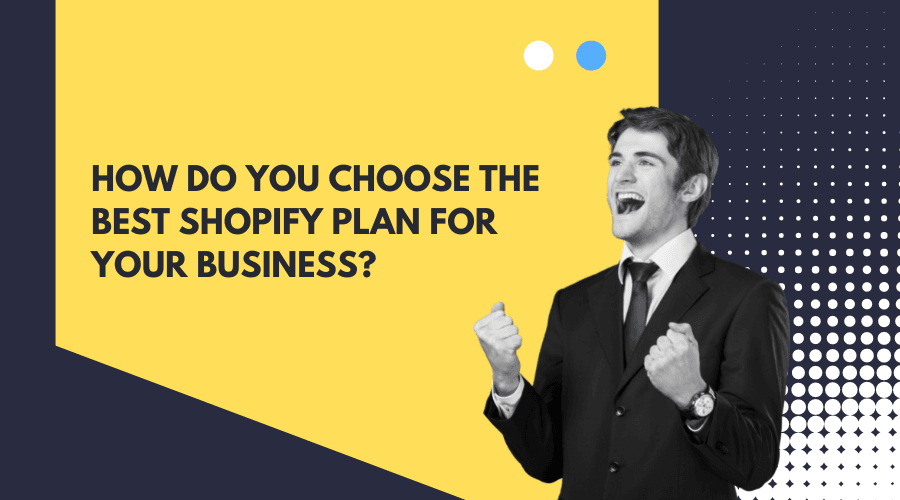 ---
How do you choose the best Shopify plan for your business?
Shopify plans look a lot like storefronts. You need to know what package you want before you shop online. There are many sizes available.
Sometimes this means that you need to think about the products you want to sell, the number of customers you are working with, etc.
Basic Shopify
Basic is the most affordable entry-level solution available for those looking to start small. Shopify's basic version allows you to access support for unlimited products. You will need flexibility if you have an extensive product range.
Shopify Basic doesn't limit the file storage or selling options. This makes Shopify Basic more attractive than Shopify Lite for those with a growing online presence. Shopify Basic also includes abandoned cart recovery tools and telephone support. Access to professional analytics and gift cards is not available.
Shopify
This plan is for those who want to grow their website and offline presence. The price difference between Shopify and Basic is significant, but it's worth the extra expense if you want to grow your business.
The Shopify Plan includes everything you need to make a sale in today's digital marketplace. You get professional reports, and the rate you pay for credit card transactions will be 0.3% lower than on Basic. Analytics help you identify the areas where you should focus your efforts to increase revenue. This package also allows you to access gift cards. This package makes it easy to build relationships with customers and keeps them coming back for more.
Advanced Shopify
Advanced Shopify plan is the most expensive. This plan offers the lowest credit card payment and better shipping conditions to the US. If you require real-time carrier shipping, this plan is for you to strengthen your relationships with customers. This plan is ideal for anyone looking to accelerate their sales strategies quickly.
Advanced Shopify offers robust analytics and reporting that allow companies to tailor their reports to meet their specific needs.
Shopify Plus
Shopify Plus is an enterprise solution for large businesses that generate a lot of revenue each month. This enterprise solution is for larger businesses that need to grow at a fantastic pace. Most startups do not require it. You should be prepared to spend a lot on Shopify Plus as the pricing differences between Advanced Shopify vs. Shopify are huge.
A dedicated support team will be available to assist you in generating an exciting new launch opportunity. Shopify Plus ensures that all teams have the tools they need to succeed. Your developers have more access to Shopify's APIs and cart scripting, as well as customization options. This allows you to make your store stand out.
Shopify Lite
Shopify Light is a great way to get started in digital sales, even if your budget is tight. Shopify Lite allows you to sell only on your existing website or social media. We believe that this is not enough to support many growing businesses.
Shopify Lite includes a Facebook Messenger App that allows you to communicate better with customers and respond to their needs. Shopify Lite can only be used by companies that already have a social media presence or a website.
When choosing your best Shopify Plan, think about what you are trying to achieve right now and what you want to achieve in the future.
What number of products must I sell?
What type of products am I selling? (Digital or physical)
What size is my team? Do I need Shopify, access to staff members?
How many customers can I have?
What amount of revenue do I generate each month?
What amount can I spend on transaction fees?
What is the importance of analytics and other features?
Most smaller businesses will begin with Shopify via either Shopify Basic or the Lite package. You don't have to be afraid to upgrade your package if you feel the need. As your business grows, you will likely need to upgrade to more features.
---
Shopify Pricing FAQ
This concludes the discussion on which Shopify plan you should choose.
These are common questions regarding Shopify fees and their answers by our experts.
Is Shopify expensive?
Shopify pricing is broken down into three main levels: Shopify Basic Shopify ($29/month), Shopify Shopify ($79/month), and Advanced Shopify ($299/month). You will receive a discount if you sign up for an entire year or more.
10% Discount when you sign up with Shopify to purchase a year plan
20% Discount on Sign up for two year
25% Discount on Sign up for three year upfront
There are separate fees for transactions and credit card processing, in addition to the primary fee. The next question is the one you will need to answer.
Are there transaction fees for Shopify? What are the processing fees and credit card rates for Shopify?
Both yes and no. Shopify Payments is Shopify's payment gateway. There are no transaction processing fees when you use Shopify. You will be charged additional fees depending on your subscription plan when using other payment gateways (such as PayPal and Stripe).
Basic Shopify plan – 2 % per transaction
Shopify plan – 1% transaction
Advanced Shopify plan – 0.5% for each transaction
No matter what payment method you use, credit card processing fees will be assessed to your account if the customer uses a credit card to make the payment. Your subscription plan will determine the rate.
Basic Shopify plan – 2.9% + 30C/per transaction
Shopify Plan –2.6% + $30c per transaction
Advanced Shopify plan – 2.4% + 30C/per transaction
What is "Shopify Payments?"
Shopify payments are Shopify's payment processing gateway. You will not be charged any additional transaction fees if you use it.
If you use an external payment method (such as PayPal and Stripe), additional fees will be charged based on your subscription plans.
Basic Shopify plan – 2 % per transaction
Shopify plan – 1% transaction
Advanced Shopify plan – 0.5% for each transaction
Do Shopify setup fees apply?
No. No.
Is Shopify free to use?
You can start Shopify with their 14-day no-cost trial. You can create your store and make it public during the free trial.
You will need to select one of the paid plans to sell products after you have completed your trial.
Basic Shopify ($29/month),
Shopify ($79/month)
Advanced Shopify ($299/month).
Shopify does not offer a free plan.
Do you need a credit card to sign up for a Shopify trial?
No. Shopify offers a 14-day trial without strings attached. The system is free to test; you can even create your store and make it public. All this is possible without having to enter your credit card information. At the end of your trial, you can decide if you want a paid plan. Once you have decided, you will need to enter your credit card details.
Which Shopify plan would be best for opening a new store in your area?
The Basic Shopify Plan is the best for small businesses just starting to go online. The cost is $29 per month. You can choose to pay for the whole year, 2 or 3 years in advance, and receive a 10%, 20%, or 25% discount, respectively.
Launching your online shop is free. Additional fees may apply to each transaction. Please answer one of these questions.
Shopify is cheaper than WooCommerce?
Generally, no. Both setups are comparable in that you get what you pay. Launching a new store in Basic Shopify will set you back $312/year. A similar WooCommerce store costs $15 to register and $70-$120 to host WordPress2_. Although this is cheaper than Shopify, it's still more expensive than WooCommerce. However, WooCommerce requires you to have a basic knowledge of building websites and online stores.
Shopify does all the heavy lifting. You can focus on the sales by focusing on setup and maintenance.
My whole team can work in the store.
Shopify allows you to create staff accounts. However, the number of these accounts depends on the Shopify Plan you have chosen.
Basic Shopify Plan for two employees
Shopify Plans – 5 Staff Accounts
Advanced Shopify Plan for 15 employees
How many products am I allowed to sell on Shopify?
Shopify does not limit the number of products that you can offer. Shopify plans allow you to sell unlimited products.
How many web visitors and sales can I get?
There are no restrictions on how popular your store can become. Shopify allows unlimited traffic and total sales.
Shopify Pricing: Finishing Thoughts
When building an online store, Shopify fees can be a challenge for some business owners. It can be confusing to realize that there are also transaction fees and credit card costs in addition to a monthly fee.
Although the pricing process can be confusing initially, Shopify is still one of the most trusted and popular hosted e-commerce tools available today. Shopify is an excellent choice for business owners because it offers a large selection of eCommerce tools, a broad app shop, and a community of theme designers and experts.
Shopify may not be the most affordable eCommerce solution currently on the market, but it could be the best choice for business owners who are serious about growing their store. They are not for small businesses that don't have the budget to invest in their online presence. The Shopify price isn't too high or unreasonably low, especially when considering the investment return.
You can also save money by investing in higher tiers of Shopify or adding Shopify payments to your plan. This option allows you to keep your costs low and still have access to various eCommerce features.
This Shopify prices guide should have provided you with the additional information you need to make an informed decision about your Shopify experience.
It's now your turn to share, so comment below if you have had the chance to use Shopify's selling tools. What would you suggest as the best Shopify pricing plan for your business? If you want to modify your site's capabilities, do you find it easy to upgrade your site or downgrade it? Please share your comments below!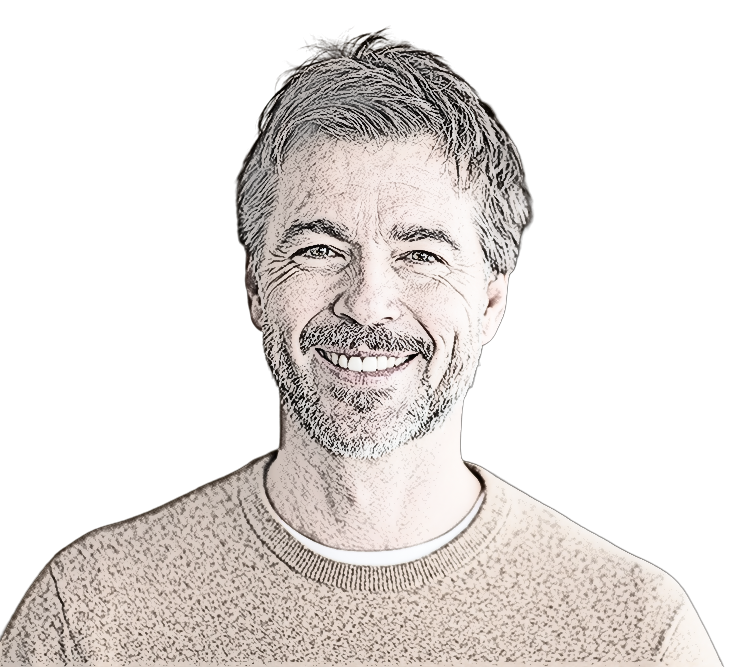 Brian Wilson is the content manager and founder of LLC Radar.
Brian grew up in North Texas, just outside of Dallas, and has a bachelor's degree in business journalism from Southern Methodist University. Since graduating from SMU, Brian has gained over 10 years of experience in business writing for several online publications.
Brian resides in Plano, Texas and he can be reached by email:   info@llcradar.com
Phone: 972-776-4050