Top Venture Capital Firms – 20 of the Largest VC Firms in 2023
Venture capital (VC), are investment firms that invest in industry-changing startups as well as entrepreneurs at all stages of their development. These firms are positioned for substantial, long-term growth. Venture capital has provided financial support to many highly successful startups, from Facebook to Slack.
Scroll to the bottom to see Wikipedia's list of the top 20 largest VC firms (2007-2017)
If your startup is ready to receive venture capital investment, you need to choose the right VC company to finance your innovative idea. This guide will help you choose the best venture capital firms to support your startup idea.
1. Sequoia Capital
About
Sequoia Capital has been a well-known and popular venture capital firm for tech startups. The firm has provided funding for startups since 1972. It boasts tech giants like Google, Apple, and Oracle among its wildly successful alumni.
Best for
Tech startups
High-growth startups
Healthcare startups
2. Andreessen Horowitz (a16z)
About
Andreessen Hoowitz is a venture capital company based in Silicon Valley. It invests in late-stage startups that use technology to innovate modern life and the future. It manages more than $16.6 billion in assets. Some of its most notable investments are Libra and Stripe.
Best for
Late-stage Startups
Fintech startups
Startups that use cryptocurrency
3. Accel
About
Accel, one of the most renowned venture capital firms, funds startups at all stages from seed to growth. Slack and Dropbox are just a few of Accel's notable investments. The firm has $3 billion worldwide under management.
Best for
Tech startups
Startups in the early stages
Startups in growth stages
4. Kleiner Perkins
About
Kleiner Perkins is behind some of today's most prominent companies. Venture capital firm with a portfolio that includes DocuSign and Spotify is a proud sponsor of many notable companies. Their mission is to fund entrepreneurs and startups that make history.
Best for
Hardtech startups
Healthcare startups
Start-ups in consumer product development
5. Intel Capital
About
The venture capital firm Intel Capital was founded by Intel Technologies to help emerging market startups such as 5G and cloud. The firm invested $735 million in startups in a variety of tech sectors, including notable exits from Switch (iZettle) and Intel Capital (in 2020).
Best for
Tech startups
Minority founders
Artificial intelligence startups
6. Bessemer Venture Partners
About
Bessemer Venture Partners is an investor in industry-leading companies like Pinterest, Shopify, and LinkedIn for 50 years. This firm manages close to $3.3Billion in assets. Its mission is to financially support entrepreneurs who will make a lasting impact and inform the future.
Best for
Start-ups for Enterprise
Start-ups in consumer product development
Healthcare startups
7. Benchmark
About
Benchmark was founded in 1995 and has invested in industry-shifting startups since then. It focuses on early-stage startups that have high growth potential. With a reported $9.1 Billion in assets, some of the most prominent investments are Tinder, Uber, and Snapchat.
Best for
Startups in the early stages
Software startups for enterprise
Infrastructure startups
8. Canaan Partners
About
Canaan Partners provides venture capital to startups in the healthcare and technology sectors for over 30 years. Over $5 billion has been invested by the firm in technology and healthcare companies such as CircleUp and Kickpay.
Best for
Fintech startups
Medtech startups
Cloud startups
9. New Enterprise Associates
About
New Enterprise Associates is a global venture capital company with a mission to improve the world's future through strategic startup investments. NEA invests over $24 billion in early-stage companies, which are likely to disrupt high-growth, major industries like Plaid and Robinhood.
Best for
Tech startups
Healthcare startups
Startups in the early stages
10. Khosla Ventures
About
Khosla Ventures focuses on team-focused startups that have disruptive ideas or products. This firm offers multiple funding options for startups, including a seed and main fund. Affirm and Chain are some of the most prominent investments from the $5 billion that the firm manages.
Best for
Tech startups
Start-ups in the seed stage
Startups in Ecommerce
11. GGV Capital
About
GGV may not be as big as other firms on the list, but it still managed $9.2 Billion in capital across 17 funds. Since 2000, the company has invested in more than 300 technology-focused companies. Some of their exits include AppDirect, Affirm, and Hootsuite.
56 of the 200+ companies GGV Capital invested in have a value of more than $5 billion. They are drawn to companies that use technology to transform existing markets.
Best for
Startups in growth stages
Startups in the early stages
Smart tech startups
12. Menlo Ventures
About
Menlo Ventures is one of the oldest venture companies in Silicon Valley. They were established in 1976. It has invested in some the most prominent companies in the world such as Siri, Uber, Rover.com and Rover.com. They are focused on enterprise and consumer companies, with recent interest and focus on robotics and health tech.
The company has invested in more than 400 companies. 70 of these have been publicized, while 100 others have gone through mergers and acquisitions.
Best for
Startups in the early stages
Start-ups for Consumers
Tech startups
13. Greylock Partners
About
Greylock Partners was founded in 1965. It is among the longest-running venture firms. Its capital is $3.5 billion, and they are focused on infrastructure and consumer enterprise software. Greylock hosts an event called Communities, which helps startups get connected.
Best for
Startups in the early stages
Start-ups for Consumers
Infrastructure startups
14. IVP
About
IVP has been in operation since 1980. The fund has $8.7 billion in committed capital and can invest in late-growth startups. It has also invested in large names such as NerdWallet and Slack. The fund specializes in helping companies get to the top and has seen several of their invested companies go public each year.
Best for
Late-stage Startups
Software startups
Gaming startups
15. York IE
About
York Internet Explorer is not as well-known than the other giant VCs. It's made for early-stage startups that want to grow. The firm has a capital commitment of about $20 million each year and is committed to changing how investments are made. They do not follow the traditional investment route, but instead seek to strategically guide startups towards sustainability.
Best for
Startups in the early stages
Tech startups
Data startups
16. RRE Ventures
About
RRE Ventures, a New York-based venture capital company, invests in high-growth, industry-leading startups using its extensive resources, which include approximately $2 billion in assets. Venmo is one of their most prominent investments, they not only invest in innovative startups but also offer invaluable resources to entrepreneurs.
Best for
Software startups
Fintech startups
IoT startups
17. TCV
About
TCV, a well-known venture capital firm, has invested over $11 million in top industry startups like NuBank and iPipeline. They are known for funding both private and public tech startups. TCV offers substantial investment opportunities, strategic mentorship, and resources to CEOs and founders of startups.
Best for
Startups in growth stages
Fintech startups
Startups in Ecommerce
18. Founders Fund
About
The Founders Fund, based in San Francisco, is one of the most prominent VCs. They managed $11 billion in total capital in 2022, including some of the world's most prominent names such as Lyft and Spotify. Peter Thiel, one of the founding partners, is well-known for his co-founding PayPal as well as being an early investor in Facebook.
Founders Fund raised $5 billion in capital to create a flagship fund. This increased their capital under management to $11 million.
Best for
Startups in growth stages
Tech startups
Space exploration startups
19. Index Ventures
About
Index Ventures, a large European firm, has a San Francisco headquarters. Since 1996, the firm has invested in some of the world's most well-known companies, including Deliveroo and Etsy. Since its inception, the firm has raised $5.6 million to fund technology-focused businesses.
Although the company was originally founded as a Swiss bond trading firm, the founders got their son involved and immediately started a separate technology arm. Index Ventures was born.
Best for
Fintech startups
Startups in Ecommerce
Gaming startups
20. Mindset Ventures
About
Mindset Ventures is relatively new compared with some of the established VCs. It focuses on Israeli and US startups. The firm focuses on B2B startups that use technology in many different industries.
Best for
Fintech startups
Start-ups in Agriculture
Healthcare startups
References
https://www.cbinsights.com/research/top-venture-capital-partners/
https://www.crunchbase.com/hub/venture-capital-companies-more-than-50m-in-revenue
https://fundcomb.com/lists/largest/venture-capital
https://www.swfinstitute.org/fund-manager-rankings/venture-capital-firm
https://targettrend.com/venture-capital-firms/
---
Wikipedia List of the Top 20 Largest VC Firms (2007-2017)
Assets under management and dry powder

Shown below are the largest venture capital firms by AUM and dry powder from 2007 – 2017 from the Preqin Venture Report.[1] Dry powder is a slang term used to denote cash reserves kept on hand for future transactions.[2]
| Rank | Firm | Headquarters | 10-Year Capital Raised ($MM) | Dry Powder ($MM) |
| --- | --- | --- | --- | --- |
| 1. |  Tiger Global Management | New York City, NY | 11968 | 3218 |
| 2. |  New Enterprise Associates | Chevy Chase, MD | 8230 | 1212 |
| 3. |  Sequoia Capital | Menlo Park, CA | 7865 | 2173 |
| 4. |  DST Global | London | 7195 | 1907 |
| 5. |  Kleiner Perkins | Menlo Park, CA | 7115 | 1843 |
| 6. |  Andreessen Horowitz | Menlo Park, CA | 5502 | 2164 |
| 7. |  Accel | Palo Alto, CA | 5454 | 3828 |
| 8. |  IDG Capital | Beijing | 5042 | 1028 |
| 9. |  Index Ventures | London | 4738 | 1368 |
| 10. |  Lightspeed Venture Partners | Menlo Park, CA | 4569 | 1844 |
| 11. |  Shanghai DOBE Cultural & Creative Industry Development | Shanghai | 4207 | 410 |
| 12. |  Bessemer Venture Partners | San Francisco, CA | 4200 | 1681 |
| 13. |  Institutional Venture Partners | Menlo Park, CA | 3750 | 732 |
| 14. |  Deerfield Management | New York City, NY | 3650 | 1099 |
| 15. |  Founders Fund | San Francisco, CA | 3395 | 1603 |
| 16. |  Healthcare Royalty Partners | Stamford, CT | 3250 | 1376 |
| 17. |  Nanjing Zijin Investment | Nanjing | 3200 | 512 |
| 18. |  GGV Capital | Menlo Park, CA | 3022 | 1030 |
| 19. |  Greylock Partners | Menlo Park, CA | 3017 | 1124 |
| 20. |  Matrix Partners | Cambridge, MA | 2972 | 742 |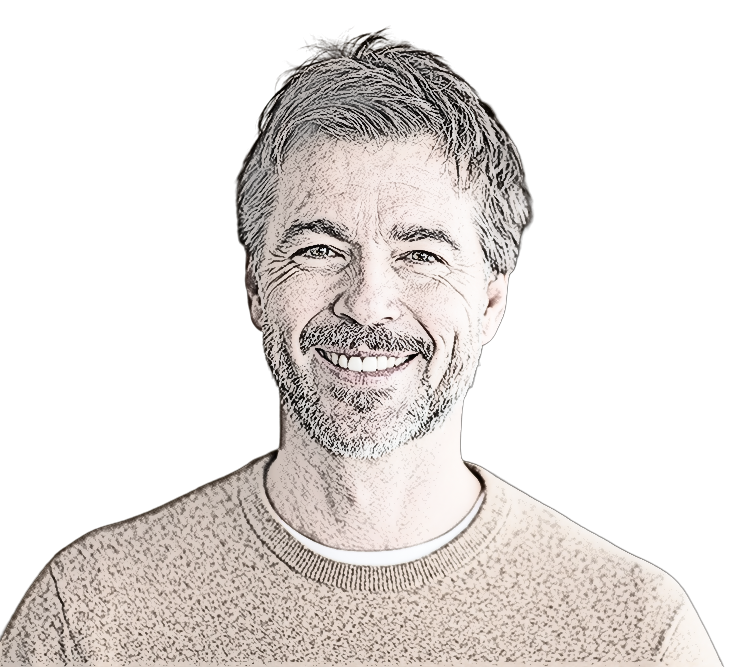 Brian Wilson is the content manager and founder of LLC Radar.
Brian grew up in North Texas, just outside of Dallas, and has a bachelor's degree in business journalism from Southern Methodist University. Since graduating from SMU, Brian has gained over 10 years of experience in business writing for several online publications.
Brian resides in Plano, Texas and he can be reached by email:   info@llcradar.com
Phone: 972-776-4050