16 Best Registered Agents in Colorado (November 2023)
Every Colorado business needs a registered agent. Choosing the right one can be difficult, but we're here to help.
We'll compare the top Colorado registered agent services based on price, features, user reviews, privacy, and customer service.
These are my top picks for the best Colorado registered agent service

This article will assist you in choosing the right registered agent for your business. It will also explain the basics of registered agents and answer common questions about registered agencies.
If your LLC has not yet been formed, you can receive one year of registered agent services for no cost if your LLC is formed with Northwest Registered Agent ($39 + state fees).
Best Colorado Registered Agent Service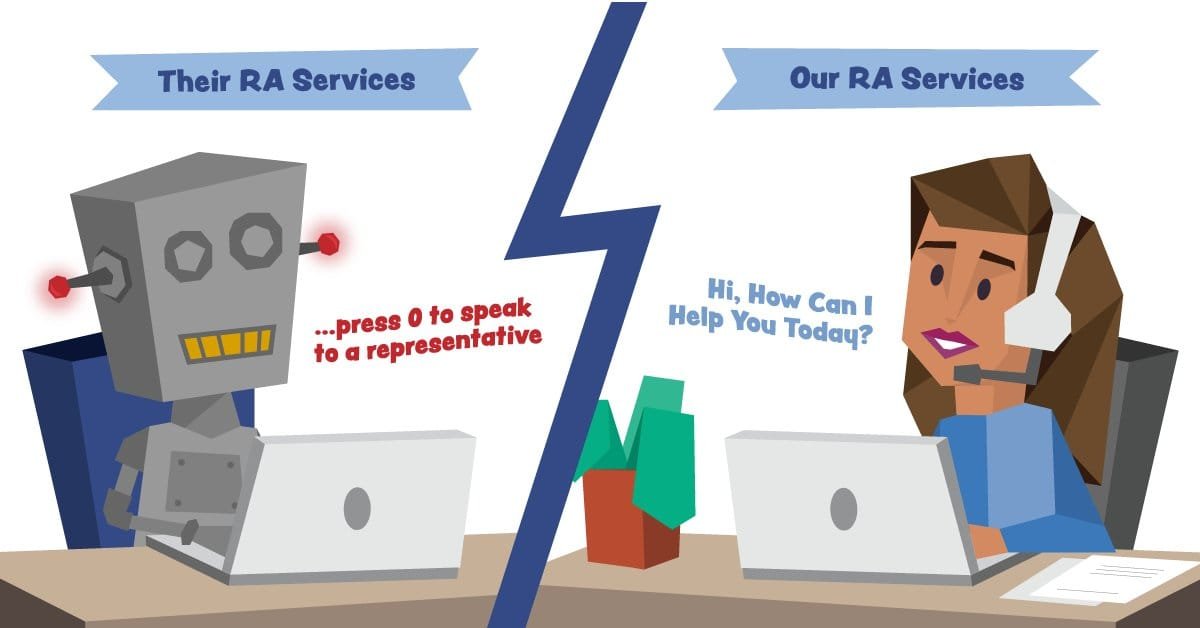 You want someone who is knowledgeable about the legal process and can help you comply when choosing a registered agent. Northwest Registered Agent is the best registered agent service for Colorado businesses.
They offer everything you need to start your LLC and Registered Agent services. This company has been helping small businesses grow and start for over 20 years.
1. Northwest Registered Agent (Best Premium Registered Agent)
Price: $125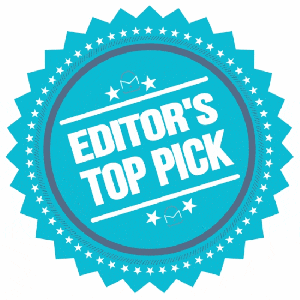 First is Northwest Register Agent. This company offers a more premium registered agent service. Northwest offers free mail forwarding with its registered agent service. This is a core part of the company's service.
Visit Northwest Registered Agent
Northwest Pros and Cons
Pros
Industry-best customer support
Reasonable pricing
Northwest has 50 offices in 50 states
US-based customer service
Volume discounts available
Registered Agent 1st year free with the business formation
Google reviews are a very positive 4.7/5
Cons
I can't find any worth mentioning
Northwest Registered Agent is our recommendation. They offer everything you need to start your LLC and Registered Agent services. This company has been helping small businesses grow and start for over 20 years.
Northwest offers a 100% error-free guarantee. This guarantees outstanding customer service, extraordinary services, and prices that match. Northwest Registered Agent is a great option for your business if data privacy and customer support are important to you.
The outstanding customer service is the calling card of Northwest Registered Agent. Northwest does not outsource its support to a call center with untrained representatives.
Northwest offers a one-year registered agent service with a $39 business formation.
Northwest offers volume discounts on registered agent services. They'll reduce your rate by $125 to $100 per year if you need service in more than five states. They also have strong customer reviews and free annual report reminders.
2. Incfile (Best Budget Registered Agent)
Price: $119

Incfile's biggest claim to fame is its free business formation service. This includes a year of registered agent service. Incfile is only one part of their offerings. Let's see what else they offer.
Visit Incfile
Incfile Pros and Cons
Pros
Register agent for free business formation
I like their prices and 20-year history of experience
Excellent customer feedback
Cons
I don't like that they are known for many upsells. It starts cheap but can add up.
Incfile has over 30,000 reviews online. This makes them a top choice for registered agent service in Colorado. We are unaware of any other company that receives this many reviews and the same high-quality feedback as Incfile.
Incfile can be a bit pushy with upsells. Incfile offers many add-on options, which will be a reminder to you several times as you go through their order process.
Incfile has been in business for almost 20 years, and they have assisted with forming over 500,000 businesses.
3. ZenBusiness (Best New Registered Agent)
Price: $99

We love ZenBusiness in many ways. ZenBusiness offers a great deal if you aren't yet forming your Colorado LLC/corporation. They will create your business entity and provide a full year of registered agent services for $39 This combination of features is at an unbeatable price!
Visit ZenBusiness
ZenBusiness charges $99 annually for ongoing registered agent services in Colorado. Let's look at the pros and cons of ZenBusiness, and then talk about how they can impact your decision.
ZenBusiness Pros and Cons
Pros
I like the price point of $99
I like the "worry-free guarantee" compliance feature
Great customer feedback
Strong customer service
Cons
ZenBusiness might outsource the registered agent service
Registered agent service is a $99 add-on with LLC formations
Some competitors have more experience than others.
Although the $99 price tag for Colorado registered agent service is not the lowest, it is still very affordable. ZenBusiness offers a $149 package which includes an annual report service. This is a great deal.
ZenBusiness has received over 6,200 online reviews. Nearly all of these were positive. This gives them one of the highest customer satisfaction ratings in the industry. ZenBusiness also has a knowledgeable and helpful customer service department that can answer any of our difficult questions.
While ZenBusiness is a newer service. They have less experience than many competitors, including LegalZoom and Northwest. ZenBusiness is one of Colorado's best registered agent services.
4. LegalZoom (Best Brand Name Registered Agent )
Price: $299

LegalZoom has many similarities to Rocket Lawyer. However, it is a large company that serves millions of customers and charges a high price for Colorado registered agent services. LegalZoom's rates are almost double those of Rocket Lawyer and three times that of ZenBusiness.
Visit LegalZoom
LegalZoom Pros and Cons
Pros
Millions of customers served
The longest hours of support in the industry
100% satisfaction guaranteed
Cons
Customer reviews are often negative but improving recently
I don't like LegalZoom's very high prices
I liked LegalZoom's 100% customer satisfaction guarantee. It is much more robust than many other companies refund policies. They also have the longest customer service hours in the industry, with nine hours of availability on weekends and 14 hours on weekdays.
LegalZoom's extremely high cost of registered agent service is a problem. LegalZoom does not offer registered agent services as part of its business formation packages. This means that the value propositions for other options in this guide are significantly better than LegalZoom.
5. Harbor Compliance
Price $99

Harbor Compliance is, in fact, a more premium service when it involves business formations. They only offer this service to large enterprises.
They offer outstanding value in registered agent service and have one of the lowest national prices we've ever seen. Are they worth the effort?
Harbor Compliance charges $89-$99 per year for registered agent service, depending on the state. This is a great price point. They offer volume discounts for service to multiple states or prepay for multiple years.
Harbor Compliance was founded in 2012 and is one of the newest companies in this sector. Harbor Compliance is a new company that has been around since 2012. They have served over 10,000 clients and are a rising star in the industry.
Harbor Compliance Pros and Cons
Pros
Harbor Compliance offers a great price and reminds you of annual reports well before the due date. This is a nice bonus for registered agents. Harbor Compliance has received high reviews from clients and even offers volume discounts.
Cons
We only found 100 reviews online, so while their reviews are very high quality, they are not as numerous.
6. InCorp
Price: $129

InCorp may be the best option for you if you are looking for the lowest prices for nationwide registered agent services. The base rate is quite high, but you can get your annual cost down to $87 with volume discounts.
InCorp will only charge $129.95 for a year of registered agent services. InCorp will offer deep discounts if you are willing to prepay additional years of registered agent service.
InCorp is America's fourth most popular registered agent service provider, with over 125,000 customers.
InCorp was established in 1998 and began offering registered agent services in 2001. They have served thousands of customers across the country since then.
InCorp Pros and Cons
Pros
Their prepaid discount system allows you to access some of our lowest prices for registered agent services.
They have a high volume of clients, making them one of the country's most sought-after registered agent providers.
Customers also receive a compliance calendar and their EntityWatch program, which monitors your business for identity theft signs.
Cons
InCorp only has a handful of reviews online. Their average rating is not very high. Their LLC formation service costs $99.
Key Tips for Operating a Business Entity in Colorado
Starting an LLC in Colorado involves several key steps, with the first being a Colorado entity name search to ensure your proposed business name isn't already taken.
Upon securing a unique name, you'll then create a Colorado LLC operating agreement, outlining the internal operations of the company.
If you're keen on privacy and you're prepared to meet legal requirements, you can even be your own registered agent in Colorado. Though the length of time to get an LLC in Colorado varies, typically it takes a few weeks.
Once the LLC is formed, you will need to understand how to obtain an EIN, or Employer Identification Number, from the IRS for tax purposes.
There are several top LLC formation services in Colorado to guide you through this process if necessary.
To further streamline the process, the best registered agent services in Colorado are available to handle legal notifications on your behalf.
Next, you'll need to get a business license in Colorado, which can be obtained from the Secretary of State's office. The cost to start an LLC in Colorado is relatively affordable, involving a small filing fee.
As time goes by, you may need to know how to close and dissolve a Colorado LLC, this procedures that can be handled by a Colorado registered agent.
Other registered agents
There are many registered agent services available in Colorado. The top 6 that I just mentioned above are the most popular options. However, I want to highlight a few other services available in Colorado.
7. Rocket Lawyer
Rocket Lawyer is a cheaper option than LegalZoom. Registered agent service is a small part of their product offerings. They also offer online legal services, including talking to an attorney, documents, and ongoing legal services.
You can get a physical address in Colorado for $149 to ensure state mail forwarding. Rocket Lawyer also accepts service of process on your behalf, but they offer fewer services and lower customer support than Northwest Registered Agent.
---
8. SunDoc Filings
SunDoc Filings offers basic Colorado registered agent services at $159. This includes service of process and forwarding legal documents from the Colorado Secretary of State.
There is also no dedicated customer support system such as 'Corporate Guides' offered by Northwest Registered Agent.
---
9. Swyft Filings
Swyft Filings provides registered agent services for your Colorado LLC or business for $149. Not nearly as good as Northwest's best-rated customer service.
---
10. CSC
CSC, aka Corporation Service Company, is a premium Colorado registered agent service that costs $299 per year. They don't have any premium features, except that you must pay the state fees to change your Colorado registered agent.
You could easily switch to Northwest Register Agent and save money. CSC has a long history; they are just another option to consider when shopping for a Colorado registered agent.
---
11. Registered Agents Inc.
Registered Agents Inc. costs $200 and includes the same features as Northwest Registered Agent at $125: online account access and compliance alerts that keep you in good standing with the Colorado Secretary of State.
What does a registered agent do?
A Colorado registered agent is an individual/business entity that has been appointed by a Colorado LLC/corporation to receive tax and legal documentation such as service or process of process and compliance documents.
A registered agent does a variety of small tasks, but they have a greater role that is more important. They act as the link between your company and the state in which you do business.
Legal Matters
First, the registered agent must be designated as the recipient of any tax documents or legal documents that are sent by Colorado.
For legal matters, the registered agent must be present in order to receive the hand-delivered service or process (SOP) paperwork about legal proceedings against your company.
The registered agent must then effectively report the delivery to your company and forward the documents.
They should agree on a set of procedures for receiving and delivering these documents. They should decide whether documents will be sent by the registered agent to the business via email, mail, or fax.
Colorado Business Compliance



A registered agent can also help ensure your business is current and compliant with all state-required continuing maintenance filings.
Each state has its own laws about maintenance filings, usually annual reports or franchise tax payments.
These rules can change at any moment, so your registered agent must keep up-to-date in order for your business to remain in good standing with the state and avoid fines or dissolution.
How to choose a Colorado registered agent
There are two options for choosing a Colorado Registered Agent. You can either appoint someone internal that you know or hire a professional registered agent.
You can also be your own registered agent. It is better to have a professional service do this job. It doesn't cost very much, and you know they will get the job done for the year.
Internal Registered Agent
The registered agent can be any member of the LLC, including yourself, or an employee. Your home or office address will become the Registered Agent's address. Each LLC must share its principal office address and mailing address with the state's public online system.
Hiring a registered agent service will be easier as you can use the registered agent's address as a postal address.
A Registered Agent Service
Professional registered agent services are available for a reasonable cost of around $100 – $299 per year. This will ensure that your business is represented by the best possible service provider.
We have listed the top registered agent services in Colorado. They can take care of the job for you.
Choose a Colorado Registered Agent
These are some things to keep in mind when selecting a registered agent.
Service Fee: Since many states require that formal businesses have registered agents, it is important to choose the best-registered agent. A registered agent can be hired for between $99 to $300 per year. This is a very small price to pay when you consider the time savings.
The experience and tenure in business of a registered agent: You want the registered agents to have established and tested procedures for handling documents. Registered agent services should be in operation for a while. They have the experience and ability to handle all of your documentation.
State Jurisdiction Limit: To reduce the administrative burdens of dealing with multiple registered agent providers, it is best to use one registered agent in each state. Our recommended registered agents are available in each of the 50 states.
Follow-up and Monitoring Services: You want to get the most up-to-date information from your registered agent as quickly as possible, so you are fully informed about all statutes, rules, and regulations that affect your company.
Colorado: How do I appoint a registered agent?
The LLC can appoint the registered agent at the time of the Colorado Certificate of Organization. You can do it online or by mail. Appointing a registered agent is free of charge. Only the state filing fee must be paid.
Our Selection Process for Choosing the Best Colorado Registered Agent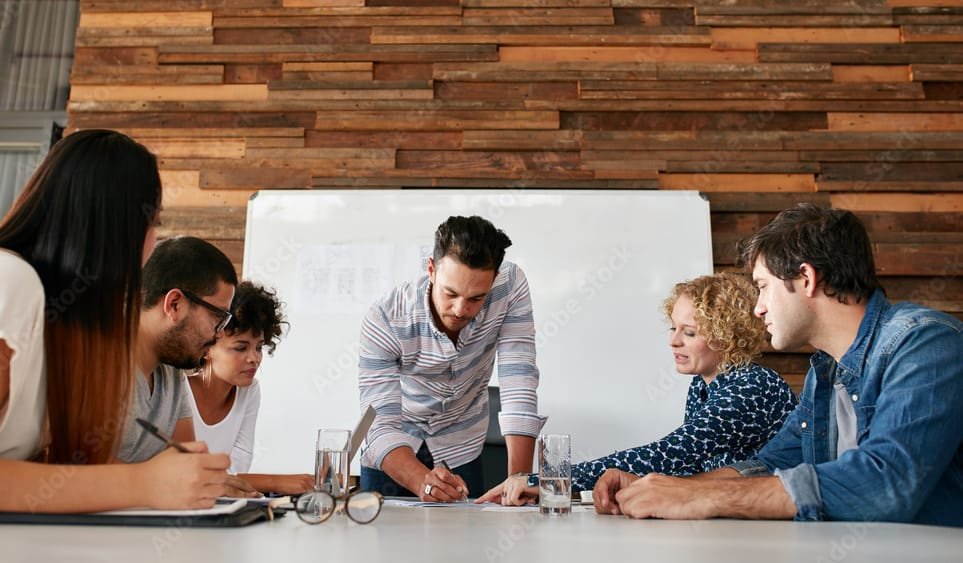 Here is how I determined the best registered agents in Colorado to help you form your LLC.
When researching information about Colorado registered agent services and comparing their respective packages, I've been there myself. When I needed to find the best registered agent for my business website, I searched for a good service.
For my website to receive mail and process service, I needed a street address that was available during normal business hours. I needed compliance alerts to keep my businesses in good standing before the Secretary of State.
In conversations with small business owners, entrepreneurs aspirants, and friends who own online businesses, I discovered that not everyone has the time or patience to search from website to site for the best Colorado registered agent service provider.
However, many required registration agents. They would rather choose the first registered agent available and pay less to avoid this frustrating process.
My knowledge helped me and my colleagues make informed decisions about Colorado registered agent services. It surprised me that my advice would be trusted and make the business formation experience easier for many people who read my website.
How I Chose the Best Colorado Registered Agents
I began with over 10 service providers. After a four-part screening process, I narrowed down the list to 4. I selected my top four best services based upon my four key evaluation steps.
My First Step: Reviews
I began by reading and gathering reviews, the honest voices of thousands of people like me. I was overwhelmed by reviews on TrustPilot, Facebook, and Better Business Bureau that would allow me to classify them according to different criteria (ease of use, affordability, customer service, privacy protection, taxes, fees, etc. ).
I was able to identify obvious frauds and misleading offers.
My 2nd Step: Website Analysis
After I had eliminated illegitimate providers, I went on to examine the websites of the remaining corporations in order to gain a better understanding of what they stand for, how authentic their advertising is.
I was particularly interested in optimizing their products, services, customer support, company experience, and any recognition they had received.
My 3rd Step: Talking with actual customers
Websites and sales teams can tell you about the company, but customers will tell you how they deliver it. Are they efficient? Are they efficient? Are they polite? Are they polite?
Online reviews may fill in some gaps, but most reviews are written by people with overwhelmingly positive experiences. This can distort your perspective. Talking to current customers will give you a better picture.
I reached out to people I had helped to find a registered agent and new visitors to my website looking for one. It was great to hear their stories.
This allowed me to get a comprehensive and complete picture of each service.
My 4th Step: Talking to the Sales and Marketing Teams
I talked to each company's sales staff to complete my research. After collecting all complaints, files, and reviews, I asked tough questions about their failure to meet customer expectations.
Many companies will simply ignore negative reviews. Others will explain that they have incorporated feedback and improved their operations.
This was the last step that separated the average and the exceptional.
My Rating Criteria
Four key aspects influenced my selection for the best registered agent to represent your Colorado LLC.
#1: I Checked the Services and Features
The company's available services and features were the first things that I evaluated. Other factors, such as cost and ease of use, customer support, etc., don't really matter if a company doesn't offer the required services that Colorado registered agents expect. I reviewed the different companies as a shopper and consumer would.
My own needs for finding a good registered agent were considered. I asked myself, is this a registered agent service that I would be comfortable working with? Do they provide the features that I need for my business?
These were the aspects I considered:
Is the registered agent able to give you access to online documents? Or do they mail them to your Colorado registered street address?
Is the registered agent able to alert you about compliance dates and filing deadlines for annual reports? Or does the registered agent only give your LLC or business a calendar?
Is there a privacy guarantee provided by the registered agent?
Is the registered agent also able to provide an affordable LLC formation service, or is their LLC formation service any good?
Is the registration agent responsible for filing and paying state fees?
You have the option of filing the change online or mailing the form.
Is the registered agent willing to accept the service of process?
Registered agents offering the most Colorado registered agent services were ranked at the top, while those with fewer offerings were placed near the bottom or in the middle.
#2: I Checked the Pricing
While most people jump to the pricing, it is important to consider the product's value. This factor can vary greatly from one Colorado registered agent to the next. For a good registered agent, expect to pay $125 to $299 per year. Brand names like LegalZoom charge $299 per year, but most people in the registered agent industry know that the best service and privacy is from Northwest, and they charge an affordable $125 per.
#3: I Checked the Ease of Use
Your time is valuable when you start a company or LLC here in Colorado.
The ease of signing up was my next factor. The easiest, most efficient, and least intrusive systems rose quickly to the top of my list. If a company asked me to move from one document to another in a slow system, I gave them one of my lowest ranks.
#4: I Checked Their Customer Service and Support
All customers require support and assistance, no matter how easy, intuitive, and user-friendly a system may be. While not all business owners are tech-savvy, every Colorado business owner should have a registered agent they can trust.
In choosing the right agent to represent a business or LLC within Colorado, I considered customer service as the final factor.
I assessed Colorado registered agent services based on whether they could efficiently and quickly resolve customer problems with highly-trained and experienced representatives. Colorado registered agents are not required for small businesses or limited liability companies in Colorado. They should be able to answer your calls and provide generic answers quickly.
Conclusion
Colorado registered agents play a critical role in your company's legal compliance. Although these tasks seem simple, if done incorrectly, they can lead to significant fines and even the possibility of your company being disbanded by the state.
Although you can always replace your registered agent later, it is important to choose the right registered agent for your company from the beginning. To ensure that nothing goes wrong, you should also monitor your compliance standing.
Colorado Registered Agent FAQs
What are the key features to look for in a registered agent when starting or expanding a business in Colorado?
When it comes to Business Formation in Colorado, whether you are launching an LLC, Corporation, or another structure, it's crucial to find a registered agent that provides comprehensive Legal Services. These services should effectively address your Business Compliance needs, starting with State Filings and Annual Reports.
The first thing to look for is the agent's credentials as either a Resident Agent or a Statutory Agent who is recognized by the Secretary of State in Colorado. Top-rated agents usually garner positive Reviews, making them more Reliable and Trustworthy. However, Due Diligence is essential before making any decisions.
The agent should have a physical Registered Office, complete with a Mailing Address where they can manage Document Handling, receive Legal Notices, and serve as your official contact for Service of Process. Moreover, your agent should be knowledgeable in Legal Requirements concerning Business Licenses and should provide assistance with Operating Agreements and obtaining a Tax ID and EIN (Employer Identification Number).
An ideal registered agent offers a suite of Professional Services, backed by reliable Customer Support. They should be experts in State Laws and maintain Confidentiality in all dealings. Additionally, they may provide Incorporation services and act as Business Advisors, particularly in recommending the most suitable Business Structure for your venture.
The Fees should be transparent, with no hidden costs. Many registered agents offer Service Packages that include useful features like a Compliance Calendar to help you keep track of your legal responsibilities. Make sure you understand their Renewal process and policies, so you aren't caught off-guard when it's time to renew your service contract.
The Jurisdiction of the agent is crucial, especially if you're operating in multiple states or planning to do so. Agents offering National Coverage will be most useful in such scenarios.
Lastly, a registered agent who can assist you in obtaining a Certificate of Good Standing will be invaluable for securing loans or forming partnerships. They should also facilitate a smooth Change of Registered Agent, should you ever need to switch your service provider.
By considering these factors, business owners in Colorado can ensure they are choosing a registered agent that meets all their needs and contributes to their ongoing success.
What should Colorado businesses prioritize when assessing registered agents for their compliance, legal, and documentation demands?
For Colorado businesses, whether it's an LLC (Limited Liability Company), C-Corporation, S-Corporation, Sole Proprietorship, Non-profit Organizations, LLP (Limited Liability Partnership), or LLLP (Limited Liability Limited Partnership), pinpointing the right registered agent is fundamental. Here's a comprehensive checklist to navigate this crucial decision:
Interaction with Key Entities
Your registered agent should effectively coordinate with Governmental Bodies. This entails liaising with the IRS (Internal Revenue Service) concerning Business Taxes and Business Audits, the State Secretary of State Office for state regulations, and the U.S. Patent and Trademark Office if intellectual property is involved. Furthermore, they should smoothly navigate dealings with the Local County Clerk, Department of Commerce, and Department of Labor.
Documentation and Compliance
The agent should be proficient in handling essential Legal Documents and Requirements. This includes managing Articles of Incorporation, Articles of Organization, and Operating Agreement. Regular submissions like Annual Reports and Statement of Information should be processed seamlessly. They should guide you in obtaining an EIN (Employer Identification Number) and aid in securing vital Business Licenses and Permits pivotal for Business Operations.
Service and Communication
A stellar agent will streamline Legal Notices and the Process of Service. Added benefits like Mail Forwarding services can be a boon. It's also beneficial if the agent has a network inclusive of Legal Advisors, Business Lawyers, Tax Advisors, and Accountants to ensure you receive well-rounded guidance.
Technology Integration
In our digital age, the best agents offer advanced Tech Platforms. Features like Online Dashboards, Notification Services, Automated Filing Services, and Document Management Systems should be on their menu of services, ensuring efficient compliance management.
Reputation and Feedback
Vet potential agents through Review Websites and Blogs. Reliable insights can be sourced from platforms such as Trustpilot, Better Business Bureau, Yelp for Business, Consumer Affairs, and Business.com reviews.
Knowledge Base and Expertise
Your agent should be conversant with pertinent Related Legal Concepts like Due Diligence, Corporate Veil, Corporate Governance, and Fiduciary Duty. Adherence to Industry Standards and Best Practices backed by institutions like NASS (National Association of Secretaries of State) and ARMA International is a good sign. Additionally, they should possess relevant Legal and Compliance Certifications.
Continuous Learning Resources
A forward-thinking registered agent often offers Educational Resources. This ensures businesses can access resources like Webinars, Online Courses, Books and eBooks, and Tutorials to remain informed on evolving regulations and compliance expectations.
By thoughtfully weighing these elements, Colorado enterprises can pinpoint a registered agent that aligns with their needs, ensuring smooth operations and steadfast compliance.
How can I find a registered agent for Colorado?
A registered agent service provider can be a great investment in your privacy and time management. There are many registered agent services. We recommend using a reliable national registered agent service.
What is the cost of a registered agent in Colorado?
A registered agent service typically costs between $99 and $299.
Are you looking for a registered agent in Colorado
Colorado law requires all LLCs, corporations, and nonprofits to elect and maintain a registered agent and registered office.
Be my own registered agent or hire a service?
A registered agent service provider can be a great investment in your time, privacy, and peace of mind.
Do I need a registered agent to represent my Colorado business?
Small businesses should hire a Colorado registered agent.
What is the cost of changing my registered agent?
Depending on how many states you have to do business with your LLC, it can cost between $0 and $50 to change your registered agent.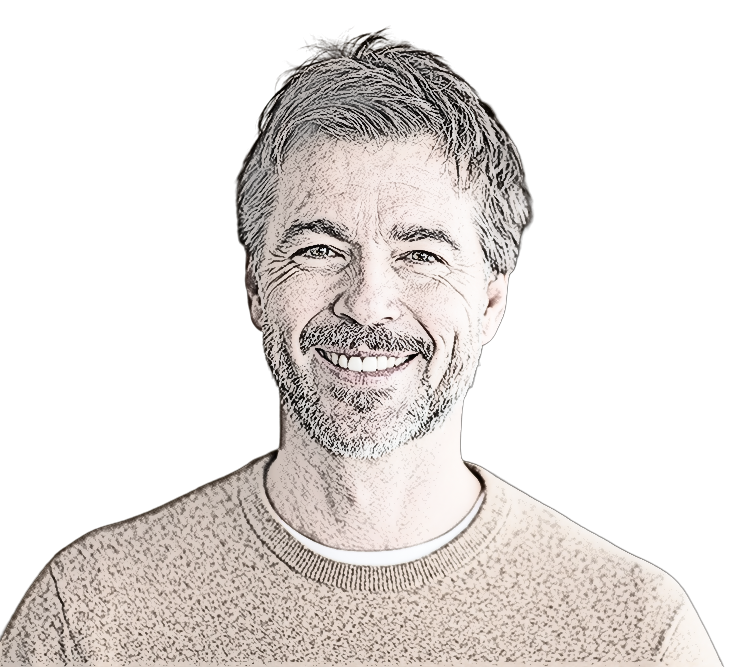 Brian Wilson is the content manager and founder of LLC Radar.
Brian grew up in North Texas, just outside of Dallas, and has a bachelor's degree in business journalism from Southern Methodist University. Since graduating from SMU, Brian has gained over 10 years of experience in business writing for several online publications.
Brian resides in Plano, Texas and he can be reached by email:   info@llcradar.com
Phone: 972-776-4050