How to Get a Business License in Michigan
Michigan is a great place to start a business. It has low living costs, a large workforce, and many business resources. It doesn't mean that starting a business is easy. The business owner must register the business, get the required insurance, and obtain the proper business license.
A new business owner may find it difficult to obtain a license for their business. These permits and licenses can be issued by the local government, the state, or the federal government. This guide will help you get started in getting a Michigan business license. We will help you to understand the requirements and guide you through each step.
Are Michigan Companies Required to Have a Business License?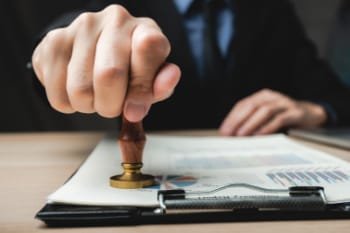 Michigan doesn't require companies to have a single general business license. However, all businesses need at least one type of permit or license before they can do business in Michigan. Businesses selling tangible products, for example, will require a license to collect the appropriate sales or use tax.
Businesses don't require a general state license for business, but many municipalities in Michigan will require permits and licenses depending on the location and industry they operate within.
What are the requirements for a Michigan business license?
Before you can open your doors to a new Michigan business, you'll need at least one, if certainly two, to three, business licenses from the federal, state, and local levels.
A majority of local municipalities, cities and unincorporated areas of the county do not require a general operating license. However, professional licensing is required for certain occupations.
The city of Detroit has a long list listing all the businesses that need a specialty license, including dry cleaners and gas stations, hotels, pet shops, restaurants, and amusement parks. Visit the website of your county recorder or city clerk to determine if your company needs a professional license.
The state of Michigan doesn't require all businesses to have business licenses. However, certain professions and businesses are required to be licensed. The list of required licenses includes many health-related professions like acupuncturists. Optometrists, pharmacists, social workers. There are also a few other industries, such as cosmetology, construction, and sales of alcoholic beverages.
A sales tax license is required for any Michigan company that intends to sell or lease tangible personal items normally subject to retail sales taxes. The license allows Michigan businesses the ability to collect the appropriate sales taxes on items sold or leased.
Your business might need federal licensing to operate legally. Federal licenses are rare but necessary for certain highly regulated businesses.
Steps to Obtaining Your Michigan Business License
Step 1.
Before applying for a Michigan company license, you should start a business. You can find help in starting your company by reading one of our guides to start a business or forming an LLC. Please see the best LLC service if you need assistance with the common business structure.
After you have created your company, organize your paperwork and ensure you have the following:
Name of the business
If you are a sole proprietor, an EIN (employer identification code) or Social Security Number (if applicable)
Type of business entity (LLC, partnership or corporation)
An address for your business and a phone number
A business plan which includes expected revenue and expenses
Wherever required, a certificate of insurance for your company's insurance policy
Step 2.
If your business sells or leases tangible goods, the second step to obtaining a Michigan business license is to apply for the Michigan Sales Tax License. The sales tax license, also known as a seller's permit, is the primary license required by many businesses in Michigan. Go to the Michigan Treasury website to apply.
Step 3.
Your third step is applying for local licenses if your business engages in certain professions or occupations specifically regulated by your area. For many industries, professional licensing is required in Michigan, including health and wellness, hospitality, food, beer, wine, construction, entertainment, and finance. To find out which licenses you need for your jurisdiction, visit your county's website. You can also contact your city clerk.
Step 4.
Businesses operating in regulated industries at the state level must apply for additional professional licensing. You can search for and apply to specific licenses via Michigan's state licensing search, or visit the Bureau of Professional Licensing.
Step 5.
A majority of small businesses won't need federal permits or licenses. However, a federal license may be required if you are involved in activities regulated at the federal level.
The following are common federal areas for business licensing:
Agriculture
Serving, distribution, or importing alcohol
Transport by air, sea or on the ground
Explosives, ammunition, and firearms
Fish and wildlife, commercial and otherwise
Drilling and mining
Nuclear energy
Broadcasting on radio and television
You may need permits or licensing if your business is in one of these sectors.
What is the Average Michigan Business License Price?
The sales tax license is the primary business license for Michigan. It can be applied for free. It's not a free thing, but it is important to remember that very few things in business are free.
Additional fees may be incurred for professional licenses that are regulated at the state, city or federal levels. Flat Rock's business license will cost $60 per annum, while the state liquor license will cost $600 per annum.
Renew your Michigan Business License
Michigan is one of a few states requiring sales tax license renewals. Licenses from other states last for a lifetime. Michigan's sales taxes licenses automatically renew unless they are canceled by the business owners.
Other Michigan business licenses can be renewed annually or biennially, depending on whether the state agency or city is regulating them. To determine the renewal process and schedule, check with the department issuing your license.
Most Frequently Asked Questions
What types of business licenses are available?
Although the term "business license" may be used to describe an operating license, it is also used to refer to a variety of permits. These are the most popular types of business licenses:
A business operating license, also known as a business license
A sales tax license
If your business sells, distributes, or trades in alcohol, you will need a liquor license
Licenses for specialties such as plumbing, massage therapy, or accounting
To sell online, do I need a Michigan business license?
Yes. Anyone who does business in Michigan selling or leasing tangible goods must obtain a sales tax license. Businesses can collect the correct sales tax on all items they sell with a sales tax license. Online businesses are not required to have any additional licenses from local or state governments. However, you can check with the relevant government agencies to confirm.
What is the difference between an EIN and a business license?
Although an EIN does not replace a business license in Michigan, both are required to do business in the state. An EIN is an IRS-issued tax identification number for businesses. An EIN is required for most businesses.
Licenses for business may be issued at different levels: the county, state, federal, or city levels. Different types of businesses might require different licenses. These licenses can be used to regulate and certify all kinds of operations.
What is a sales-tax license?
A sales tax license certifies that businesses are authorized to sell or lease tangible goods and charge and collect the applicable sales tax. Sometimes, sales tax licenses can also be called seller's permits.
What is the cost of a Michigan business license?
Michigan's sales tax license is free to set up and can be renewed each year. It can also be set to auto-renew. Other licenses may cost $15-$1000 per year depending on where you live, your profession, and your business type.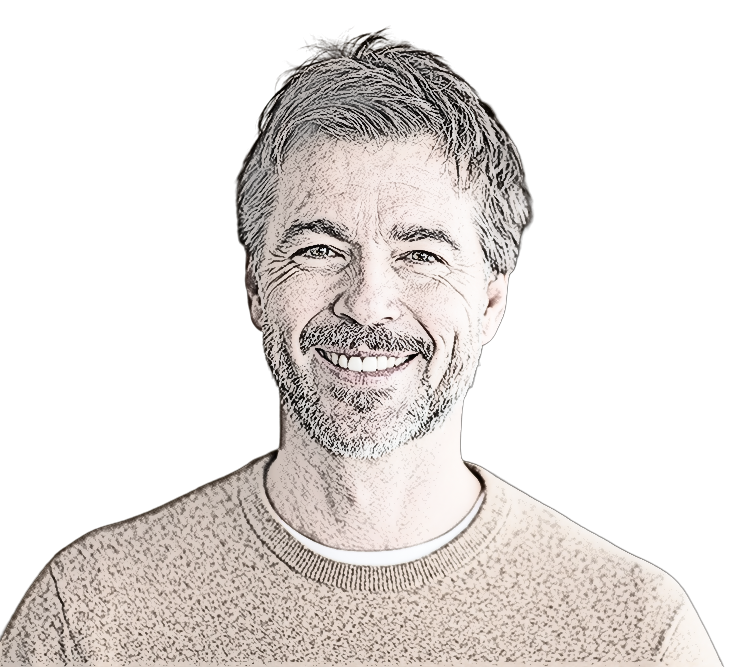 Brian Wilson is the content manager and founder of LLC Radar.
Brian grew up in North Texas, just outside of Dallas, and has a bachelor's degree in business journalism from Southern Methodist University. Since graduating from SMU, Brian has gained over 10 years of experience in business writing for several online publications.
Brian resides in Plano, Texas and he can be reached by email:   info@llcradar.com
Phone: 972-776-4050