How to Create a Shopify Store
Do you want to learn how to set up Shopify? Perhaps you have a great product idea that you want to sell. You're lucky because Shopify Stores can be built in just 15 minutes.
What is Shopify? How does it work?
Shopify is a well-known brand in the ecommerce industry. However, not everyone understands what Shopify is or how it works. Shopify, which is basically a software program that you pay for via the SaaS model, means you subscribe to the service. You will usually get a slightly lower cost if you buy a year of support in one payment.
Shopify allows merchants and owners of ecommerce businesses to create websites and sell digital and physical products to customers all over the globe. Shopify offers customers the ability to manage shipping requirements and track inventory. Shopify gives you access to a top-of-the-line admin panel. This allows you to see all the products that you have, create descriptions, and process orders.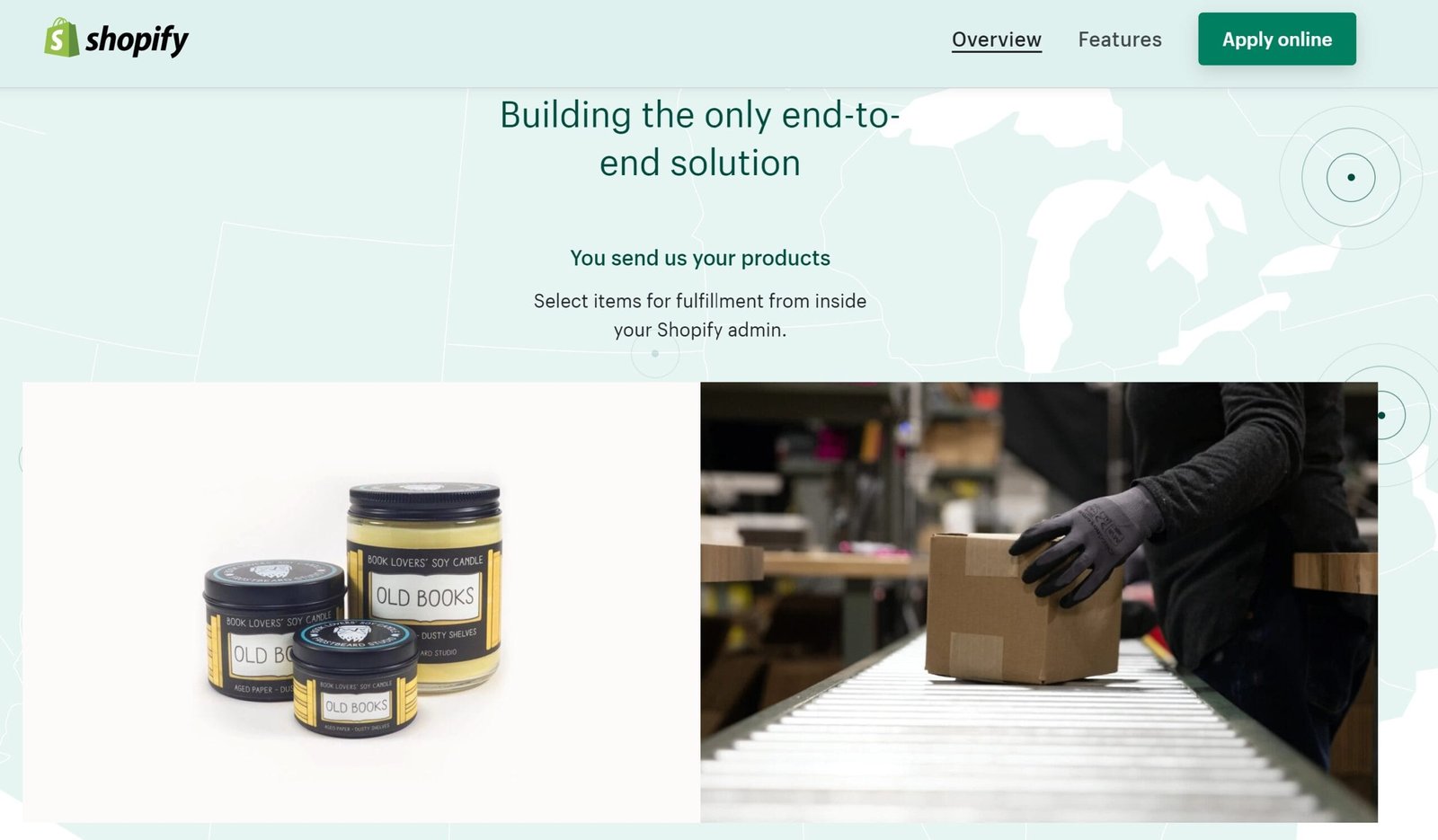 In 15 minutes, how to create your own Shopify store
Shopify is an excellent ecommerce platform. It's no secret that Shopify tops our list. Ecommerce used to take a lot time and required a lot knowledge. Nowadays, setting up an online shop is easy and takes only a few minutes. You can easily set up an online store with just a few clicks and some typing.
Shopify is a very popular platform. The best reason is that it's so easy to create your first online shop. We show you how to set up Shopify in just 15 minutes. Shopify is available for 14-days free. You can also read our full review of Shopify here.
Step-by-Step Guide on How to Use Shopify
Step 1: Register for Shopify
It is the easiest stage in setting up Shopify. To get started with Shopify, you only need to sign up for an account.
Navigate to Shopify's website and click the Get Started button. Enter your email address, password, and store name.
You will need to select a unique name for your store. Otherwise, Shopify won't let you purchase the domain.
Step 2: Add a product to your Shopify store
After you have signed up for Shopify, you will be taken to your admin screen. This is where you can customize your store and upload products for customers to view.
It will guide you through the steps of setting up your Shopify shop. You will be asked to add a product by the first button. Click that button first.
The Add product page looks similar to what you'd see on WordPress. You can add details such as a title, description and price. You can complete as much or as little of the product page as you like. Make sure to save the product at end.
Images that are related to your product can either make or break sales. It is important to select images that appeal to your target market. Do not overlook the importance of the visuals on your website.
You can also set up groups or collections of products according your own needs. If you owned a clothing website, for example, you could set up a page for men's clothes or shoes and accessories.
Shopify allows you to arrange for identical products to appear in multiple collections. This makes it much easier for customers to find what they are looking for. You can choose how products are added to a collection when you add it to your shop. You can, for example, have products that meet certain criteria added automatically to your store.
Step 3: Modify the look of your Shopify website
Return to the main dashboard and click the Customize the look of Your Site button. You can customize everything from colors to logos in this area. It takes some tinkering but the most important part is the link asking you to visit the Theme Store.
Shopify offers hundreds of themes to help you create a website that is unique.
Premium themes are more appealing than free themes. Premium themes can be customized with additional features. If you are interested in getting down to the smallest details of your website's appearance, it may be worth paying a bit more for a professional theme. Accessing the CSS and HTML elements of the theme will allow you to make many changes to the site's appearance and performance. You can always visit the Shopify Experts page if you don't have any coding expertise.
Shopify has many experts who specialize in Shopify themes, product descriptions, email marketing, and much more. Shopify Experts is a community that can help you with almost any issue.
Here are some things that you can do to improve your Shopify theme
Fonts
Color schemes
Items that appear on this page
Similar item functionality
Homepage carousel slides
Logos
Step 4: Create your Shopify domain
Once you have chosen your template and designed your website to your satisfaction, it is time to choose a domain and go live with your site.
Click on the button that says Add a Domain. You will be asked if you wish to transfer or register a domain. Select the domain that you want and follow the steps to complete the purchase. Also, you will need to indicate which Shopify payment option you prefer.
You have two options: you can purchase a domain through Shopify and have it added to your store or you can buy a domain name from another source and add it to Shopify. If you upload an existing name, you will need to change your DNS records.
After activation, you will be able to go to the domain to see your website.
When you are in the main area on your Shopify website make sure to complete the following information:
General: Fill in all information, including billing information, in the Settings area.
Taxes: To help you with your accounting, ensure that the box next to "charge tax" is clicked in the Variants section.
Shipping: To see which products require additional shipping costs, click on the "requires shipment" button next to them. This will let you know what products are subject to an additional price for postage and packing. You can choose either a weight-based shipping option or something that allows you to sell as many of your products as possible.
Shopify allows you to test your order system before selling online. To do this, go to the Admin section and click on Settings. You can then choose a credit card gateway that you want to test from the Payments section. To test, click on "Bogus Gateway", and then you can place an order as if it were your normal customer.
Step 5: Activate your payment processor
Click the tab called Payments to the left of your dashboard. You can choose from many payment processors like Stripe or Authorize.net. Shopify has its own payment processor that is very easy to use. Follow these steps to activate your payment processing. This will allow you to accept payments, and then deposit those payments into an account.
When you are building your ultimate Shopify store, payment gateways will be one of the most important aspects you need to think about. The right gateway for you will depend upon many factors, such as:
Transaction fees: Many payment gateways charge a small transaction fee for each person who purchases from your site. You should choose the lowest price gateway.
Card types: You need to choose a payment gateway that can accept a variety of payment options and card types, such as Stripe and PayPal.
Offsite checkout: Payment gateways can take payment from your website to their server by using a form. Although this payment gateway strategy is slightly more secure, it can also be a hassle for customers.
Once all of that is done, you can click the Launch Website button and make your store live.
How does Shopify Payments work
After your Shopify store has been set up and is operational, you will need to plan how you will start accepting payments from Shopify customers.
Shopify's "Shopify Payments" option is one of the easiest ways to manage and access your online payments. (Read our Shopify Payments review). You don't need to open a merchant account through another provider such as Square or Stripe. Shopify Payments is fully integrated with your online shop, so you can easily view all your payouts from a Shopify admin.
You will need to create a "Pay Period" if you use Shopify Payments to accept customer cash. This is basically the time period between the time your customer places an order on your site and the time the funds are transferred to your bank account. Orders placed Friday or Saturday are typically combined and sent as one payment.
Importantly, just because you can set automatic payout dates in your Shopify account doesn't mean you have to wait forever for your money. Shopify's payments gateway will automatically give you the money earned for a particular day once the funds are processed and available. You can also choose to be paid at a different rate or weekly if that's what you prefer. The payout will be scheduled on the specific date you have chosen as a recurring date. To schedule your payouts:
Go to Settings and Payment providers
Shopify Payments: Click on "Manage".
Click on the "Payout Details" link in the Payout Schedule.
Click Save
Shopify Payments offers a number of useful features such as fee tracking and payout balances. You can view how much you are receiving from each order by accessing the admin section of Shopify. Shopify Payments also has a single fee: the card rate you must provide to the card company to complete the transaction. There is no subscription fee.
Many third-party payment processors have a subscription fee, which you will need to pay in addition to the usual credit card fees.
How does Shopify Shipping work?
In the sections below, we briefly discussed Shopify's shipping options. If you plan on selling physical products through your online store, you will need to have a plan of how you will ship the items to your customers.
Shopify's store builder comes with an integrated suite that automatically calculates the best rates for customers and you using reliable sources such as DHL and UPS. Shopify Shipping allows you to quickly process online orders and create shipping labels without having to deal with any additional plugins. This feature is what makes Shopify stand apart from other ecommerce website builders.
Shopify, unlike other online software solutions such as WooCommerce has established agreements with major shipping companies around the globe to reduce costs and help customers serve their customers as efficiently as possible. Shopify's shipping options are available in all platforms. To find them, go to your Settings page and click the Shipping option.
You will need to fill in all details so that Shopify Shipping can be used effectively for your business. You will need to list dimensions, weights and available variations for your products. Once your carriers are connected to Shopify, it's possible to begin fulfilling orders for customers.
There will usually be multiple shipping options listed under your product information. You can either let your customers choose the speed they prefer, or upgrade them to a faster or cheaper service. Shopify allows you to select from many shipping options, but your customers will only see the shipping rates you have already calculated.
How does Shopify dropshipping work?
Shopify is a flexible online store-building platform that many people love. There is no one-size-fits all strategy to selling. Shopify allows you to sell products in many ways.
Dropshipping is an alternative to the traditional store and ship strategy. Dropshipping is rapidly becoming a popular method of order fulfillment. You don't need to locate storage or manage products before you can deliver them to customers. Dropshipping is also risk-free. You won't have to spend all your money on stock only to realize that you don't have the ability to shift it when you need it.
Dropshipping allows merchants the option to select a supplier or another person in the eCommerce industry to fulfil the sales part. Simply list the item on your website and then when someone orders it, send the details to the dropshipping company. The company will then ship the item to the customer.
Dropshipping is only one of the tools that are available to ecommerce store builders. Shopify is one of these tools. Shopify allows you to accept dropshipping credit cards orders as part your Shopify plan.
Shopify dropshipping allows you to link physical and digital products from dropshippers to the website using services such as Oberlo. Oberlo, a dropshipping app for Shopify only, is dedicated to this purpose.
How does Shopify Print on Demand work?
Dropshipping may not be the best option for you if you are still learning Shopify. Print on Demand is one of the most advanced Shopify features that users have access to today.
Print on Demand is a similar concept to dropshipping. You work with third-party suppliers. Print on Demand allows you to create a pricing plan and have a supplier customize white label products like bags or hats. This is a great way to give your online business a unique edge in their sales strategy. Find out more about Print on Demand, an online business strategy.
Dropshipping with Shopify is possible through Shopify add-ons. Shopify offers a variety of tools that can be used to customize your ecommerce website. These add-ons can be used in a number of ways that are easy and intuitive. Some of these add-ons include:
Printful: One of the most popular Shopify apps, Printful allows you to print on demand. You can explore a variety of brands and products, and you can use the generators to create mockups. Printful offers a user-friendly interface and access to direct-to-garment prints. These prints are great for cut and sew printing and direct material printing. Printful allows you to customize the unboxing experience beyond product descriptions. You can also add stickers, package inserts, and other unique payment methods.
Lulu Xpress: This is another popular print on demand option for Shopify account holders. Lulu Xpress gives business owners all the tools they need to print, distribute and print eBooks. Lulu Xpress, unlike other Shopify apps that allow you to print on demand, focuses on books. This add-on has a number of templates that can be downloaded to help you get started and a transparent pricing calculator. The system is not available with an editor, nor a free trial for a multi-day period.
Printify: Printify, another well-known option for Shopify users who want to create their own online store. Printify is a great way to use Shopify to improve your online store. It allows you to access white-label products you won't normally find elsewhere. You can also find custom jewelry, shoes and clocks. Printify's lite plan is completely free. However, a premium subscription is available for $29/month and will allow you to save 20% on all your products. This is a great option for Shopify store owners who want to save money.
What's Shopify Lite?
Shopify Lite is a Shopify account that may be right for you. Shopify Lite is a plan for those who have an existing website and want to add Shopify functionality.
Shopify Lite is a great way to sell products online without having to maintain an entire ecommerce site. The Shopify Lite plan lets users sell items on social media and add shopping carts for existing blogs. The best part is that the plan is very affordable and includes access to all the Shopify point-of-sale systems. Shopify Lite doesn't allow you to create your own website, or even play with SEO (Search engine optimization). You can access the application to view a point-of-sale when you sell at tradeshows and pop up stores.
Shopify Lite is ideal for social media selling, basic Shopify shopping cart features and comes at a lower price than many of the other Shopify options. You can embed shopping cart functionality on any website you have, no matter if it is Wix, Magneto or Squarespace. It costs only $9 per month.
Remember that Shopify Lite can be used to sell offline, but you cannot create an online store using the software.
Do you want to learn how to set up Shopify? Perhaps you have a great product idea that you want to sell. You're lucky because Shopify Stores can be built in just 15 minutes.
Shopify and Amazon: How does it work?
Shopify's ease of integration with leading sales tools is one of its strengths. Shopify seamlessly integrates with Facebook. Shopify can combine with Amazon as well. Shopify's integration to Amazon makes it easy for you to list your products on one of the largest marketplace environments in the world, so that you have next-level reach as an emerging brand.
Your online store will allow you to have more control over how your business interacts with customers. Selling on Amazon can help you reach new customers and increase sales.
You will need to go to Amazon Services to create a professional seller account through the Amazon merchant program. Although Amazon integrations are free from Shopify, you will need to pay to get your Amazon seller account. A $39.99 monthly fee will be required to become a professional seller. A small referral fee is also required. However, the cost will vary depending on the product category and niche.
Once you've created your seller account, it is possible to check to see if you have any products that fit into the Amazon "approved category" section. You will need approval to sell your products. Make sure you apply as soon as you can. You'll be able sell your products faster if you submit your application early.
Once your professional seller account is approved, you can add your Amazon Sales channel into your Shopify store. Go to your Shopify admin page, and click the "+" button beside your sales channels option. Click on "Amazon by Shopify", and then select "Add channel".
Shopify Website Builder – What Are the Differences Between Shopify & WooCommerce?
Shopify is not the only ecommerce solution you have to choose from if you are looking for one. The most widely used tool is one that integrates directly with WordPress, the world's best CRM tool. WooCommerce, a digital selling platform similar to Shopify but only compatible with WordPress, is WooCommerce.
WooCommerce is a different service. While Shopify provides an all-in-one system that allows you to manage your ecommerce, web design, and product management features for a monthly fee, WooCommerce operates in a different manner. WooCommerce is a plugin that must be installed on a WordPress site.
Let's look at Shopify's advantages over other ecommerce website-building tools. We will also examine when Shopify is used and when WooCommerce might be used to build your store.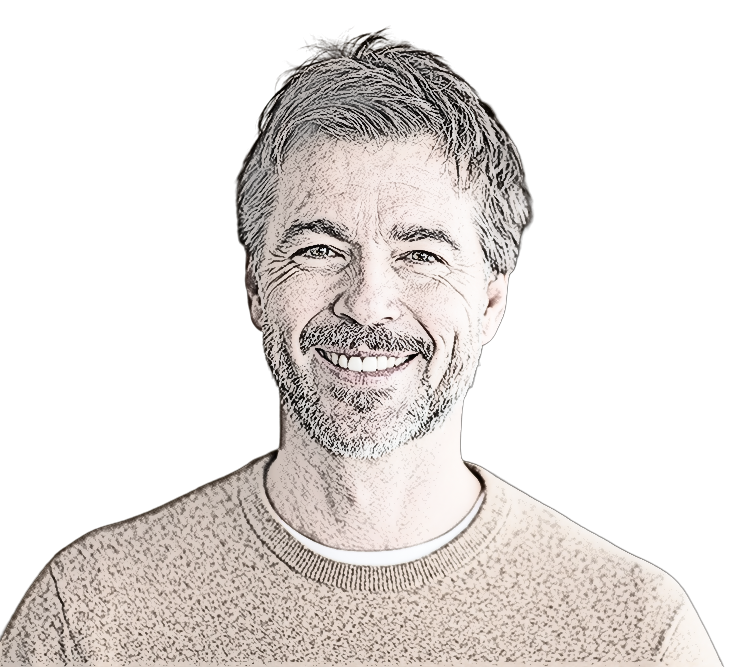 Brian Wilson is the content manager and founder of LLC Radar.
Brian grew up in North Texas, just outside of Dallas, and has a bachelor's degree in business journalism from Southern Methodist University. Since graduating from SMU, Brian has gained over 10 years of experience in business writing for several online publications.
Brian resides in Plano, Texas and he can be reached by email:   info@llcradar.com
Phone: 972-776-4050